Mike Ashley's Sports Direct has been accused by trade unions of overseeing a "culture of fear" as the sportswear magnate admitted he was paying staff below the minimum wage.
The Newcastle United owner today appeared before a powerful group of MPs to answer claims over working conditions at the group's Shirebrook, Derbyshire, warehouse after a Guardian investigation last year.
In an extraordinary session, unions condemned the sports group for having a 'six strike' disciplinary regime that meant women were giving birth in toilets because they were coming to work when they shouldn't.
They went on that some staff from Eastern Europe were given their wages on pre-paid debit cards - and charged £10 for the card and 75p to withdraw their money.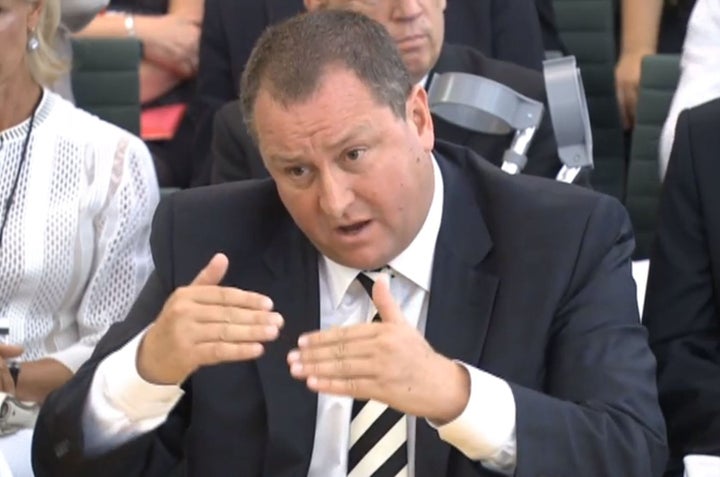 When it came to Ashley's turn to be questioned, he admitted "at that specific time" the company was effectively paying below the minimum wage because they were searched in their own time (see video at the foot of the page).
"There have bene some unpleasant surprises," Ashley said of the revelations.
When confronted over 110 ambulance calls to the Midlands factory in just over a year, including reports of chest pains and five pregnancy-related incidents, Ashley said some were the result of being "over-quick to pick up the phone".
Above: Luke Primarolo of Unite Union told MPs that "people are scared" at Sports Direct
Ashley conceded a review of working practices was already underway, and admitted the practice of docking staff 15 minutes pay for being late for one minute was "unacceptable". Of change to the business, he said: "You people are pushing at an open door."
At one point, Ashley appeared to admit (see video at the top of the page) he had lost "control" of the business amid its massive growth.
"I didn't build Sports Direct, it built me. Do you understand? One day you've got a tiny little inflatable and you're in control. And the next, you wake up one morning, and you're on an oil tanker. And you can't be all over that oil tanker. And if there is a problem with that oil tanker, by the way you are responsible."
Ashley then sought help from his media advisor, sat to his right, when asked if he is "kind".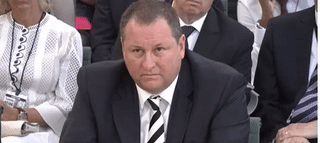 "Kind? I'd like to think I was kind to the right people. I'd like to think I'm kind to the genuine people. I'm not Santa Claus."
Ahead of the Newcastle United owner appearing before MPs, Unite union representatives likened conditions at the Sports Direct warehouse to as "gulag workhouse".
Luke Primarolo, regional officer of Unite Union, said: "In the warehouse there is a culture of fear. People are scared. They are scared because they are working under a system where they could lose their job at any moment."
He warned of often "arbitrary" 'strikes': "You can have a strike for spending too long in the toilet. You can have a strike for excessive chatting. You can have a strike for taking a day off sick or staying at home because their children are sick."
He warned "presentee-ism" is a "significant health and safety risk", citing the 110 ambulance call-outs. "One of which was giving birth in a toilet," he added.
Steve Turner, assistant general secretary of Unite, added: "You are given a strike if you don't turn up for work ... people come to work. Pregnant women come to work. And end up being taken to hospital or giving birth in a toilet. In a warehouse."
The union reps also detailed how workers recruited from Eastern Europe are offered a pre-paid debit card - and are charged £10 for the issuing and £10 management fee "for the pleasure of having their wages placed on this debit card". (See video below). They are also charged 75p each time they use an ATM and 10p for a text confirming the withdrawal.
"We know the card issuer makes a £2-a-month management fee, not £10. So who makes the £8 we don't know," Turner added.
Ashley defended the 'six strike' policy, saying: "If it's executed correctly, if there's not an abuse of it, this is OK."