"It took us a little back because people actually looked at us in a shameful [way], and we were like, 'Oh my God,' because it's so not a sexual act," she told Vanity Fair.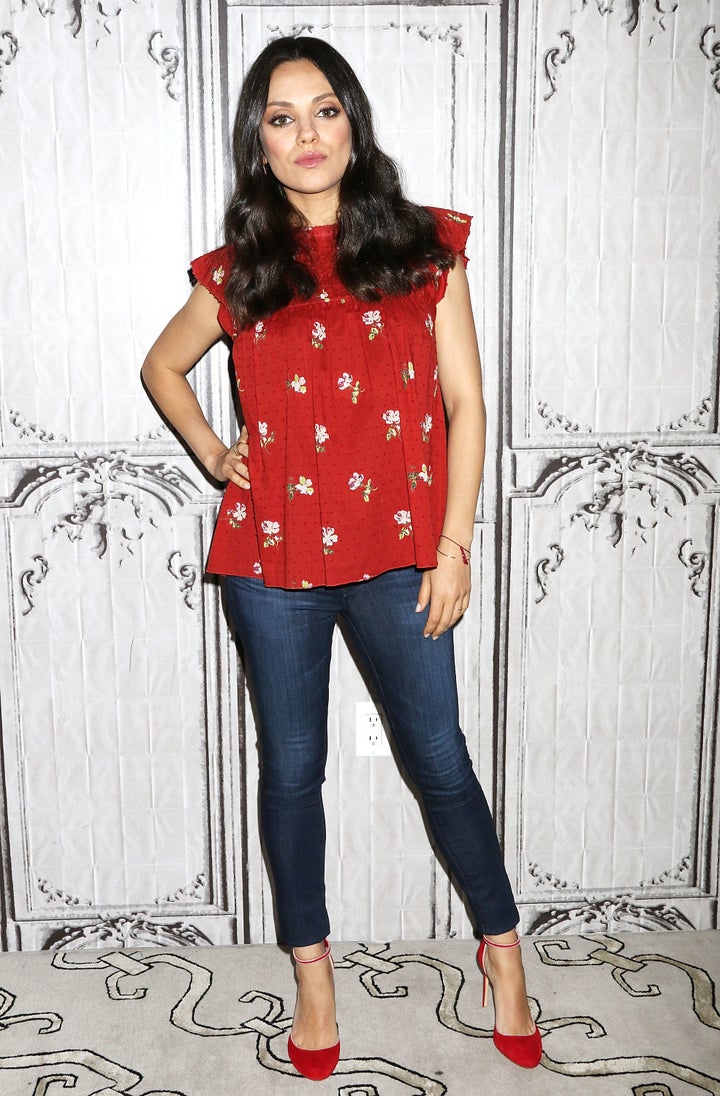 "In the States and in our culture, we sexualise the breast so much that there's an aspect of it that people just don't know how to wrap their head around the idea of showing your breast in public," Kunis continued.
"But I respect the opinions on both sides. If it's not for you, don't look."
Kunis is currently pregnant with her and Kutcher's second child and she recently revealed her second pregnancy has been very different to the first one.
Speaking on American TV show 'Live With Kelly!' she said: "The other day, someone asked how far along I was. I was like, 'I have no idea. I can tell you when I'm due, and then do the math afterward.'
"For the first one, I could tell you precisely what she was developing, what stage it was. The second one, I'm running after a toddler, or working, so I'm like, 'Oh, that's right: I'm pregnant.'"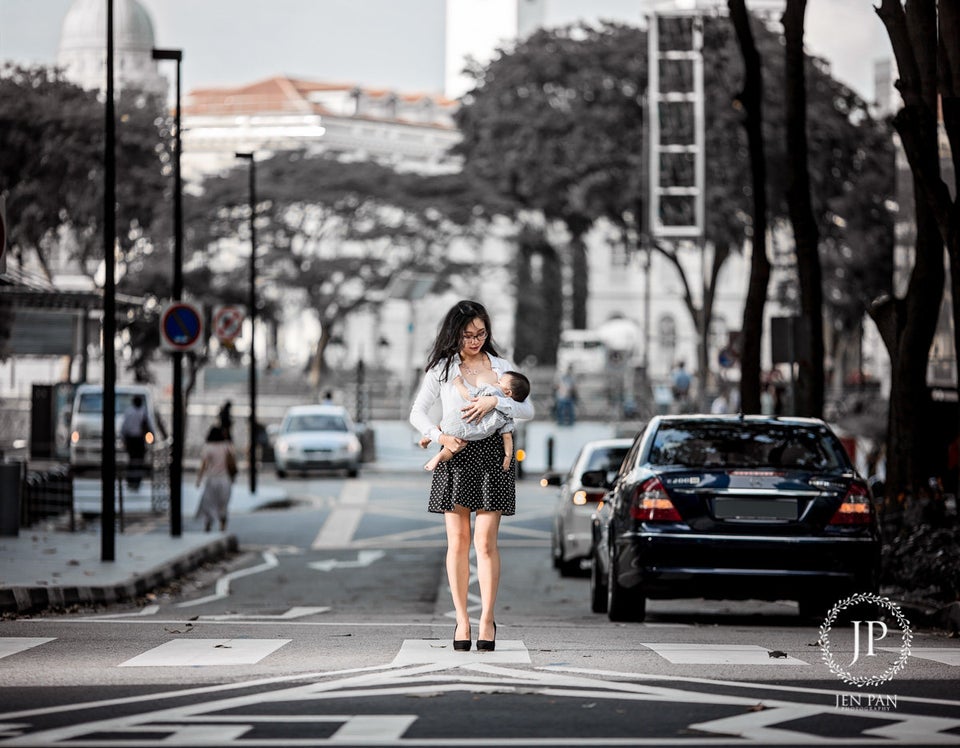 Breastfeeding Photo Series Stands Up For Working Moms