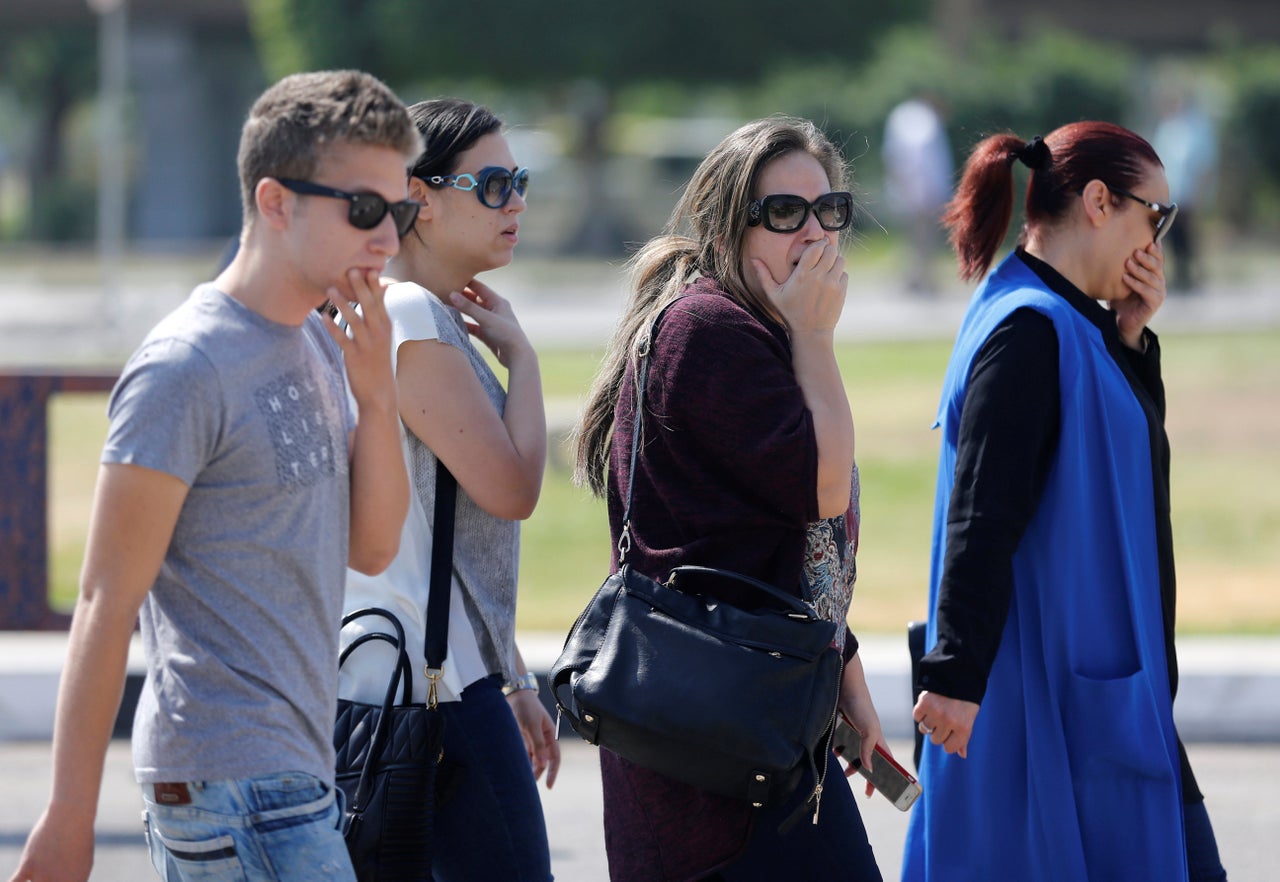 He said: "It turned 90 degrees left and then a 360- degree turn toward the right, dropping from 38,000 to 15,000 feet and then it was lost at about 10,000 feet."
The Airbus A320 was en-route from Charles de Gaulle airport in France to Cairo, Egypt when contact was lost around 00:45 on Thursday morning, around 10 miles into Egyptian airspace.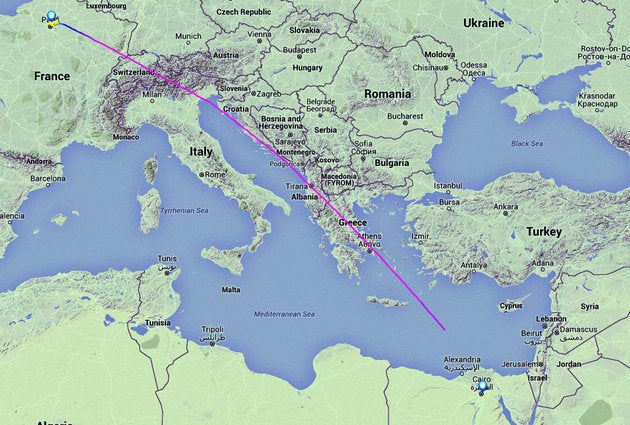 No distress call was made by the pilots.
Egypt's aviation minister said the case for the plane being deliberately brought down was "stronger" than that of a technical failure.
French President, Francois Hollande, said: "We will draw conclusions when we have the truth about what happened.
"Whether it was an accident, or whether it was - and it's something that is on our minds - terrorism.
"When we have the truth we need to draw all the conclusions."
Russian security official Alexander Bortnikov says "in all likelihood it was a terror attack".
France is still in a state of high alert after the Paris terror attacks last November during which 130 people were killed by Islamic State-linked militants.
Jean-Paul Troadec, the former head of France's national air investigation unit, said the plane must have been subject to a "brutal event" and the lack of distress call from the pilots was an ominous sign.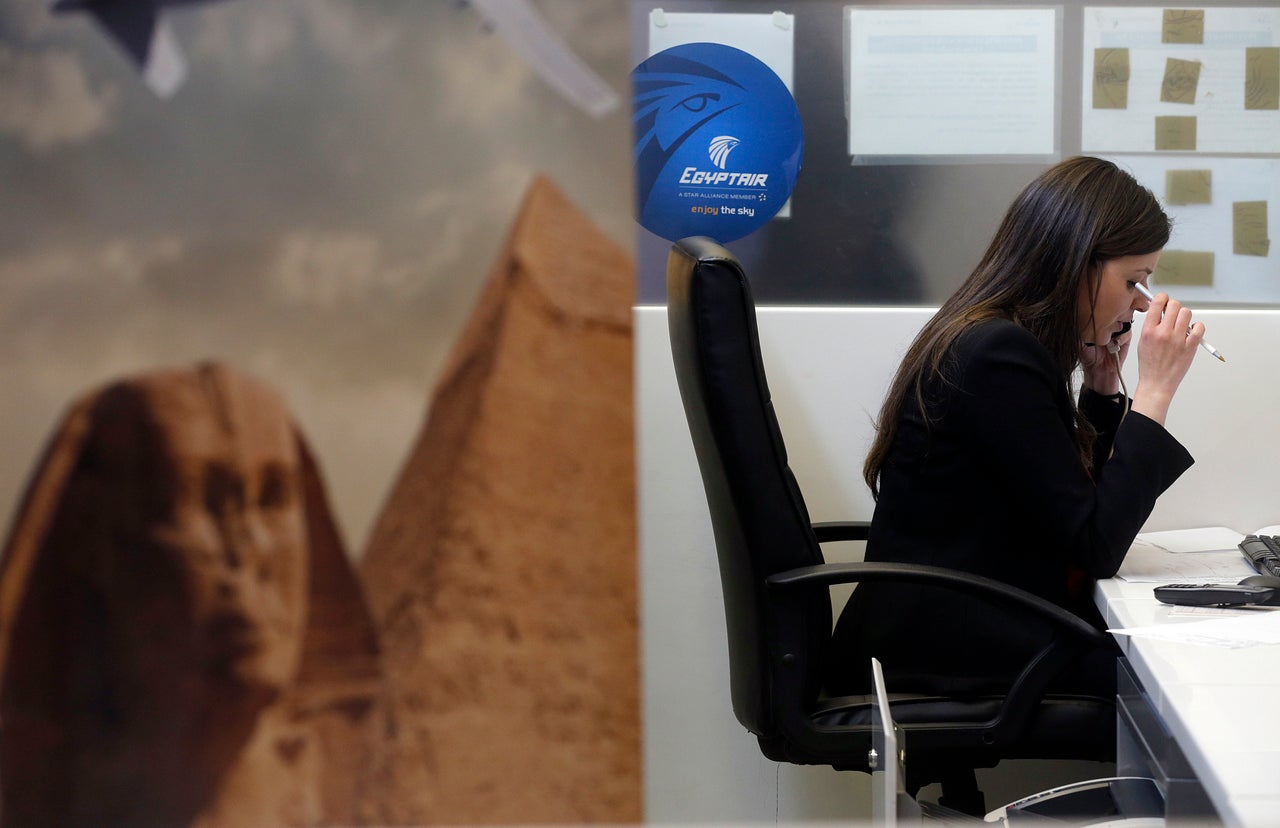 He said: "A technical problem, a fire or a failed motor do not cause an instant accident and the team has time to react.
"The team said nothing, they did not react, so it was very probably a brutal event and we can certainly think about an attack."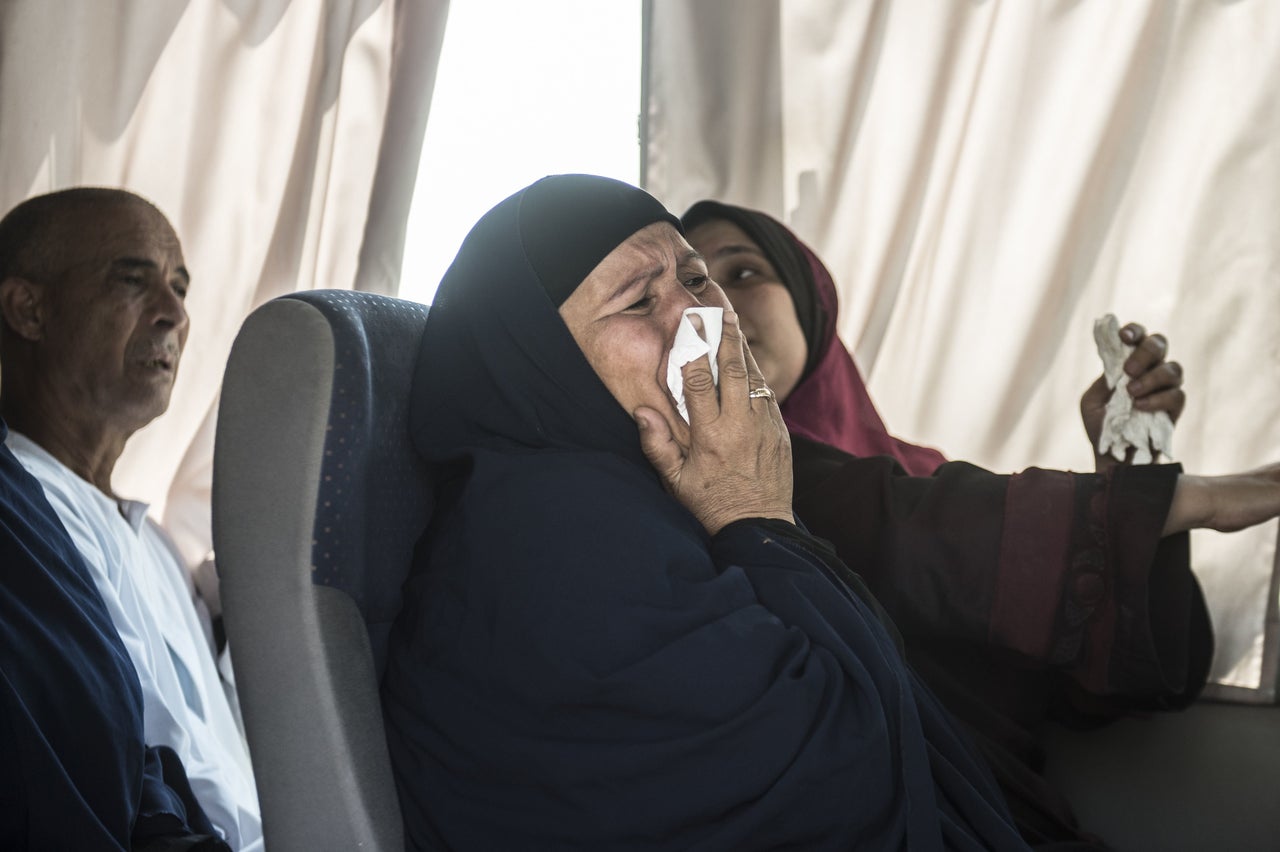 The search is underway comprises both French and Egyptian units as well as a Greek naval ship and numerous other vessels in the area at the time.
There were 56 passengers including one child and two babies, seven crew members and three security personnel on board.
Nationally, the breakdown is 15 French people, 30 Egyptian, one British, one Dutch, two Iraqis, one Kuwaiti, one Saudi, one Sudanese, one Chadian, one Portuguese, one Algerian and one Canadian.
Relatives of those on board have been gathering at the plane's departure and intended arrival airports.
Egypt's chief prosecutor Nabil Sadek says he has ordered an "urgent investigation" into crash of EgyptAir plane. Sadek instructed the National Security Prosecutor to open an "extensive investigation" in the incident.
The A320 is one of the most widely used Airbus planes and has an excellent safety record.
An atmospheric scientist said the weather was probably not to blame for the crash.
Dr Paul Williams said: "It would have been experiencing a moderate wind of approximately 70 mph from the west.
"There were no thunderstorms or lightning in the area at the time, and there were no forecasts of significant clear-air turbulence.
"While it is still too early to rule it out, on the basis of this information, it seems unlikely at this stage that weather will have played a role."
Foreign Secretary Philip Hammond said: "My thoughts are with the family and friends of all those missing following the disappearance of EgyptAir's flight MS804. We are in close contact with Egyptian and French authorities and have offered the Egyptian authorities our support in their search and rescue efforts.
"We know that one British passport holder boarded the flight in Paris and our staff are providing support and assistance to the family at this difficult time. We will continue to help in any way we can."
The plane was travelling from Alexandria to Cairo when it was forced to divert to Cyprus due to a man wearing a fake suicide belt.
The plane was carrying at least 55 passengers, including 26 foreigners. EgyptAir initially reported that there were 81 people on board the flight.