The saying that "big boys don't cry" has finally been proven to be wrong.
A new survey of 2,000 British men has found that four in 10 have cried in public within the last year.
What's more, modern British men were found to be nearly three times more likely to cry in public than their fathers.
Emotional TV dramas were flagged as one of the most common things making men shed a tear or two.
Almost 80% of of men polled said they'd cried while watching a TV show or film.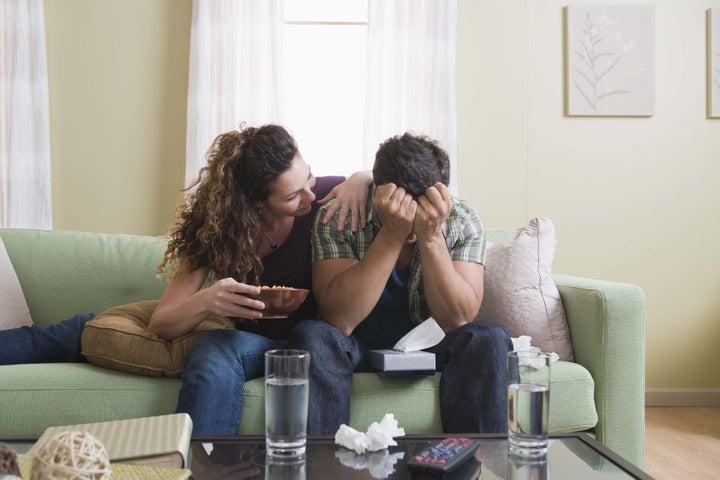 Donna Dawson, the psychologist who carried out the research for Universal Channel, said: "These fictional shows tap into modern dilemmas and pull more directly on our emotions than TV dramas in previous decades ever did.
"Fictional TV shows are more likely to elicit tears because they allow a more pure, universal expression of grief - an emotional 'unloading' - which is not tainted by the conflicting emotions of guilt, regret, confusion and anger that often accompany specific real-life situations.
"Conflicting emotions can stop or inhibit us from crying over a situation."
Unfortunately more than a quarter of the men who had cried while watching TV said they'd tried to hide it, showing we still have some way to go before stereotypes around masculinity are beaten once and for all.