A woman has live-streamed the moment she was mugged in broad daylight.
But in the middle of talking to her more than 56,000 followers, Casserly, originally from Galway, Ireland, could suddenly be heard to scream as the phone was snatched out of her hands.
The screen then went dark, although the stream continued until it appeared to be ended by whoever had taken the phone.
Casserly said that her attacker had cycled off.
In a post on her blog, she said: "It all happened so quickly. I felt a mixture of fear and confusion. I knew as soon as I saw this person cycle on the sidewalk up close to me and looked at what part of his face was visible – he was a bad person. He scared me.
"I use a phone grip on my phone so thought I had a reasonably good hold of the device. My earphones were also connected. The force with which he grabbed the phone meant I had no chance to keep a hold of it. My earphones were left dangling.
"Many of my Periscope viewers have sent me screenshots of the thug taken from the end of the broadcast which I have shared with the police."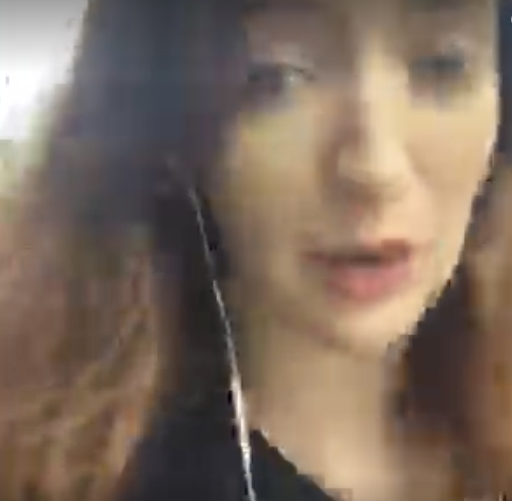 She continued: "Thankfully I was not hurt in any way. I was shocked though and I am still very shaken by what happened.
"This was on my normal everyday commute, in an area I felt incredibly safe in. I know we need to be vigilant but nobody expects something like that to happen in the morning time."
Casserly added that she was shocked that no one came to her help.
She added: "The important thing is that I was not physically hurt. I have heard even worse horror stories about crimes of this nature so I feel very lucky that I was not injured. I was and still am, in shock.
"I am out of pocket due to having to buy a new phone. It could however have been a lot worse."
Popular in the Community