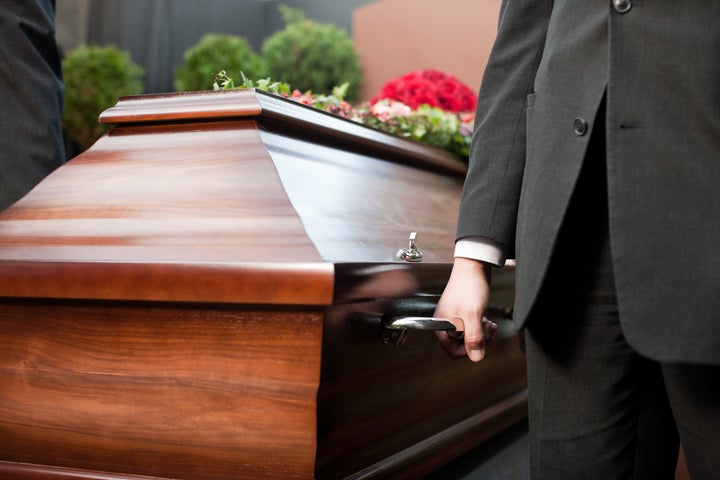 Black suits and cars, white flowers, sorrowful hymns: the traditional funeral is a sombre affair, which seems only fitting to mourn the loss of a friend or relative. But a number of Brits are turning their backs on tradition in favour of quirkier send-offs that do proper justice to the personalities of their loved ones.
In the last three years, Co-op Funeralcare has seen the number of requests for unique hearses increase by one fifth (21%) – from rainbow-coloured to a hearse scattered with 100 red poppies to someone who chose a Land Rover instead.
Highlighting a growing move away from traditional funerals, Co-op's biggest ever survey into death, dying and bereavement, which involved 30,000 people, revealed that two fifths (41%) would like their send-off to be a celebration of life, rather than a sad occasion. A further one in five (20%) want mourners to wear bright colours to their funeral.
Co-op shared some of the most unique tributes which took place in the past 12 months. One funeral celebrated the life of a magician, complete with red noses, that rainbow hearse and a coffin printed with a deck of cards.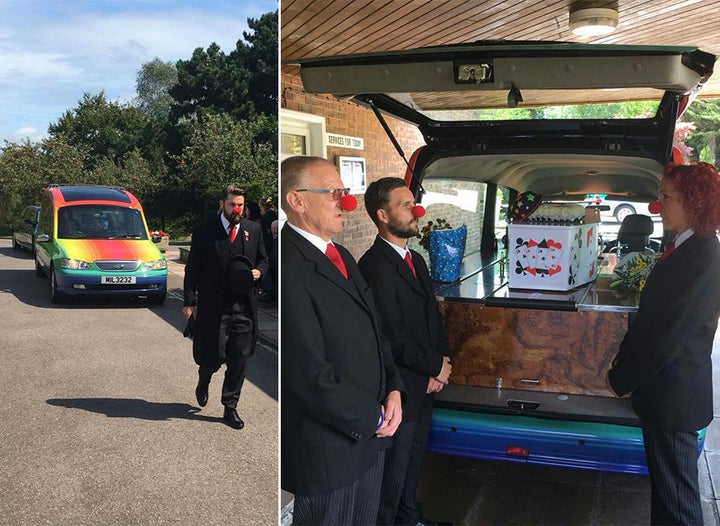 The family also opted to hold a 'broken wand' ceremony, which involved the magician's wand being split in two to indicate it was no longer needed.
Someone who clearly loved Christmas had an incredibly fitting funeral with Santa, Rudolph and all his elves in attendance. In the heat of the summer, family and friends came together wearing their best Christmas jumpers and festive onesies to celebrate the life of their loved one.
They even placed a festive wreath on top of the red coffin.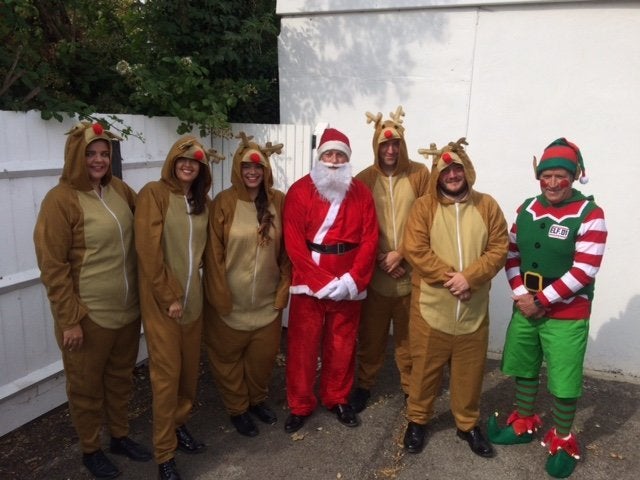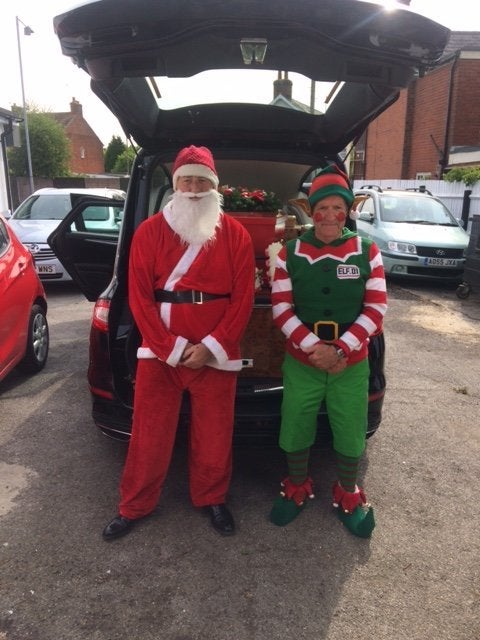 In fact, fancy dress funerals aren't uncommon. One person invited Scooby Doo, Kevin the Minion and a Ninja Turtle to theirs, representing just how fun and high-spirited they were. The funeral director was dressed as He-Man and guests included Elvis Presley, Red Riding Hood and a Medieval punk rocker.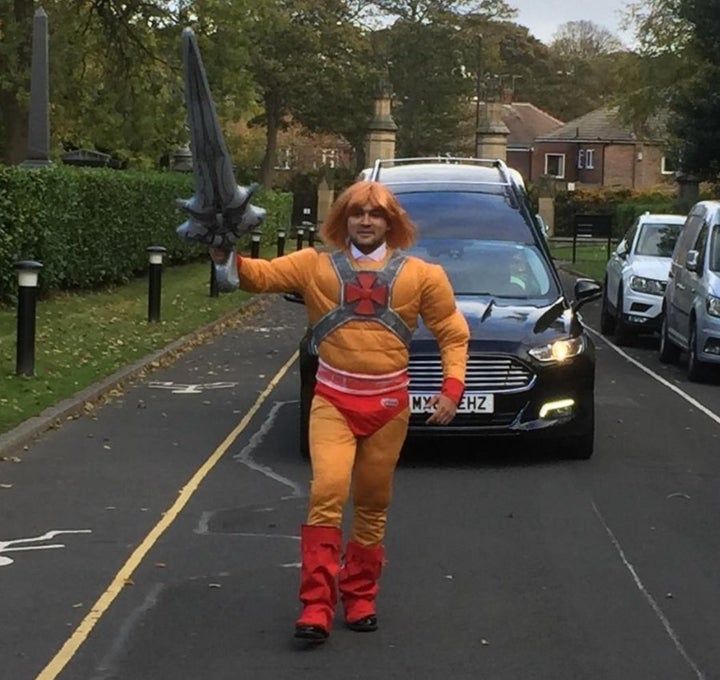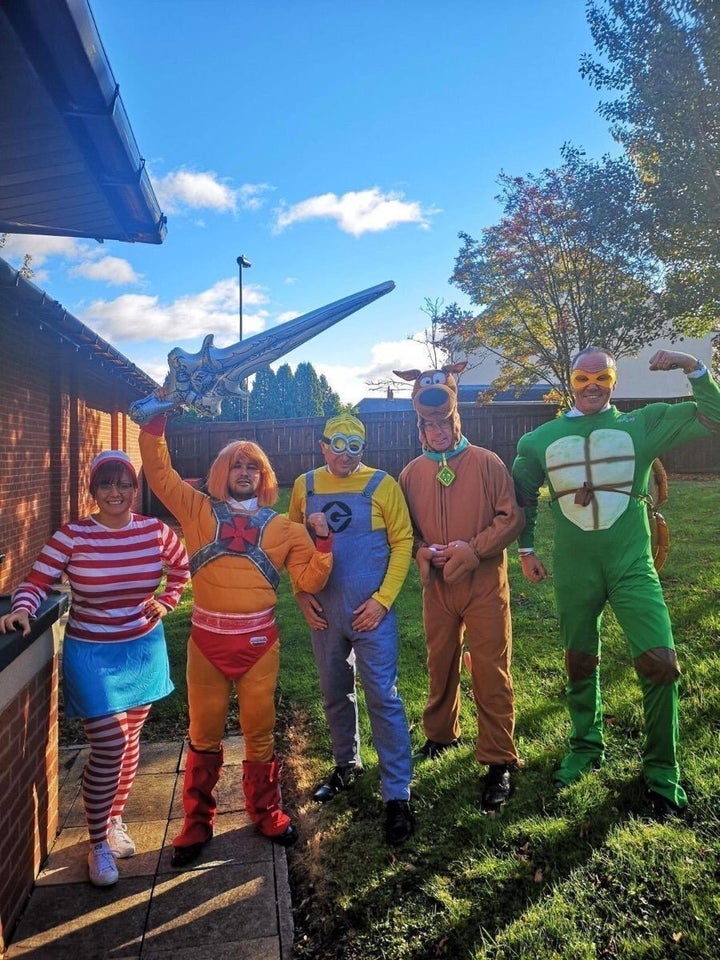 Another comedy enthusiast had a funeral based on the popular TV show 'Only Fools and Horses' complete with a Reliant Regal hearse. Del Boy would approve.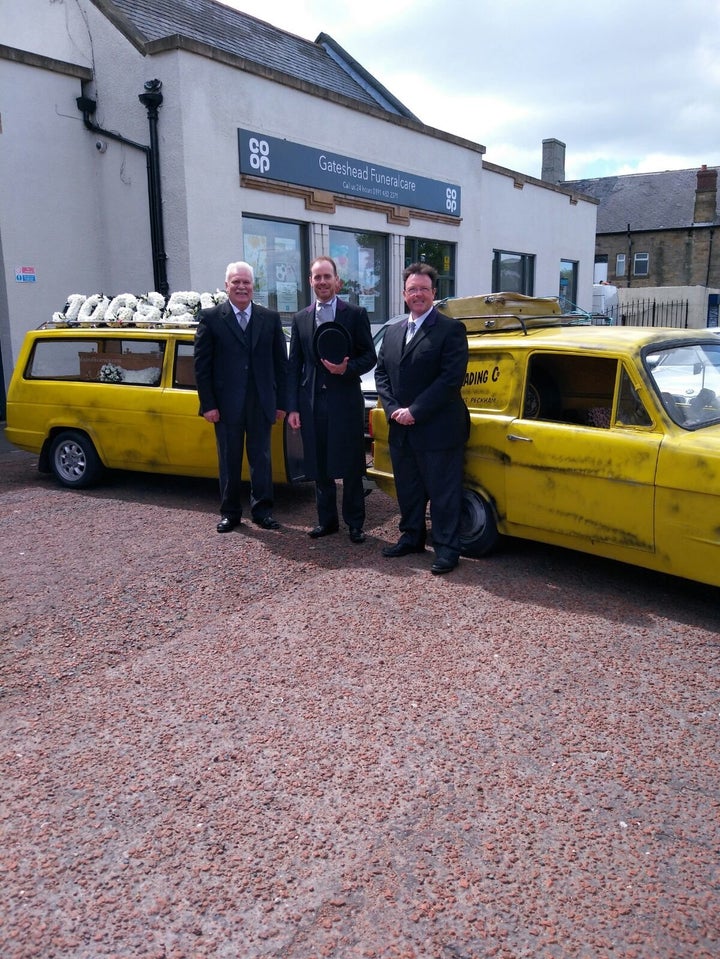 And last but in no way least, a teenager who absolutely loved McDonald's had a send off which involved the funeral precession going through the local drive-thru and parking up to allow family and friends to let off balloons. The family returned to the fast food restaurant for the wake.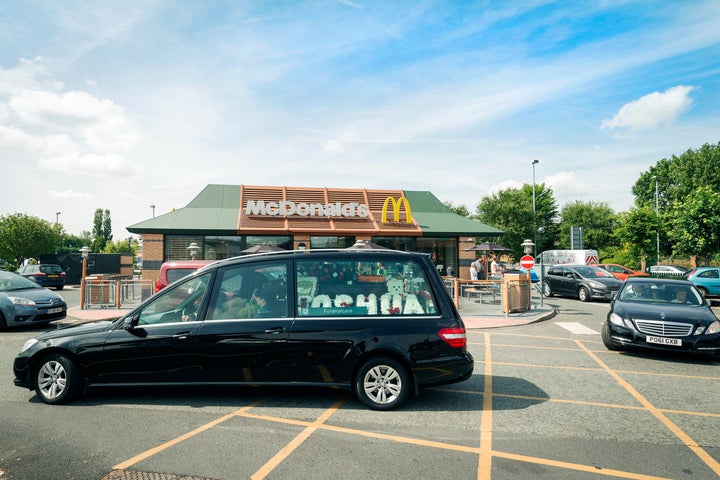 "We all lead unique lives and our final goodbye should definitely reflect that," said David Collingwood, director of funerals at Co-op. "Personalised touches don't need to be extravagant – it can be something as small as changing the funeral directing team's ties.
"The trend really highlights the importance of planning ahead and having conversations with our friends and family about our wishes. Not only so that we take our final journey in the way we would've wanted, but also to alleviate some of the pain for our grieving families by removing those important decisions when the time comes."