More than a third of women have been unwillingly slapped, choked, gagged or spat on during sex, new research shows.
The survey of more than 2,000 women aged 18-39 found 38% who had experienced these acts said it was unwanted "at least some of the time". Another 31% said they had experienced these acts in circumstances where they were wanted. The final 31% surveyed said they had no experience, didn't know or preferred not to say if they'd experienced them.
The research, conducted by the company Savanta ComRes for BBC Radio 5 Live, has sparked renewed concern about the apparent rise of violence during sex. Members of the BDSM community, however, point out that these acts can be consensual – the problem exists when either person is pressured into participating in such an act, or it is displayed without warning, with no consent.
Adina Claire, acting co-chief executive of Women's Aid, told the BBC the latest stats indicated how "frequently sexual violence is being experienced by women under 40". "Consenting to have sex with someone does not lessen the seriousness of slapping or choking someone," she said.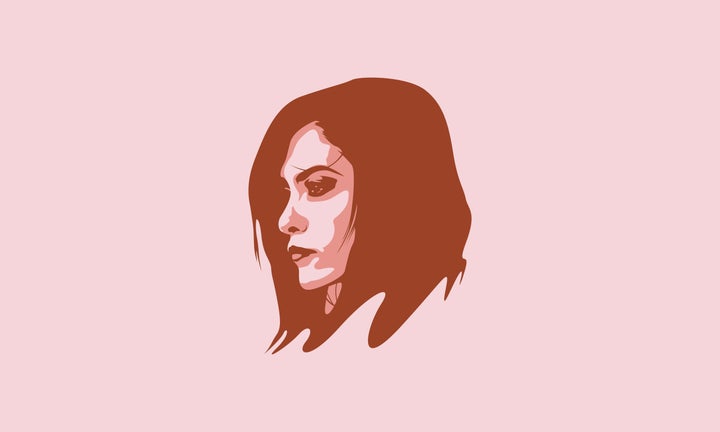 Commenting after the trial, Karen Ingala-Smith, chief executive of domestic violence charity Nia, told HuffPost UK: "Women don't die from rough sex. Women die because men are violent to them." She proposed that the rise in violence during sex – and the use of the "rough sex" defence in courts – could be linked to a rise in access to pornography.
"Men are expecting to take that to the bedroom with women they're having sex with," she said. "Women and girls and young people are socialised to see this as normal and what you do to be good in bed. I don't think it is the same as what we'd freely accept if we weren't socialised into a pornographically-steeped culture."
HuffPost UK has also previously spoken to women about the impacts they believe porn has had on their sexual relationships. Emily*, 35, said she'd had sex with a man who spat on her vulva to try and lubricate her.
"I didn't like it and didn't ask for it, I can only imagine he had seen it during porn. I was so taken aback by the behaviour," she said, adding that it wasn't the first time she'd felt this way. A former partner had a fantasy about a threesome with Emily and her twin sister because of a porn storyline he'd watched.
"I have to emphasise that these aren't neanderthals. They're intelligent, well-educated men who appear sensitive until you get them in the bedroom," she said. "There is a real mismatch between what men think they are giving us and what they are actually doing."
Broadcaster and psychotherapist Lucy Beresford said "pornography is not going anywhere", so instead of ignoring it, we need to learn to work with it. Communication is key, she said, suggesting a 'We Watch' policy, where partners bring it into their joint sex life, instead of watching it alone. Coupled with an honest and frank discussion, she added, this tactic could "bring some couples closer together".