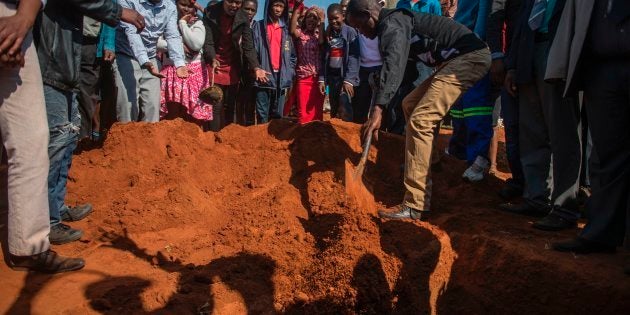 More properties have been torched in trouble-hit Coligny in the North West on Monday after two men accused of murdering 16-year-old Matlhomola Mosweu were granted bail.
Coligny Magistrate's Court granted bail to Pieter Doorewaard and Phillip Schutte, who said they apprehended the boy after catching him stealing sunflowers.
Since Monday morning's court judgment, the area has been volatile, with locals threatening to burn down more houses, reported The Citizen.
Police fired bullets rubber bullets in an effort to protect a farm from being attacked, while protesters threw stones at police, reported News24.
Former Public Protector Thuli Madonsela appealed for calm, saying revenge would not achieve anything.
Related