A team of entrepreneurs beat off tough competition to be crowned the youngest ever winners of the latest Mosaic Enterprise Challenge this week.
Mosaic, the Prince of Wales' charity, held its Grand Finals in central London, where the group of five Year 7s presented a winning pitch.
The team from Eden Girls School in Waltham Forest impressed judges with their idea for an online trading portal where pupils can buy and swap anything.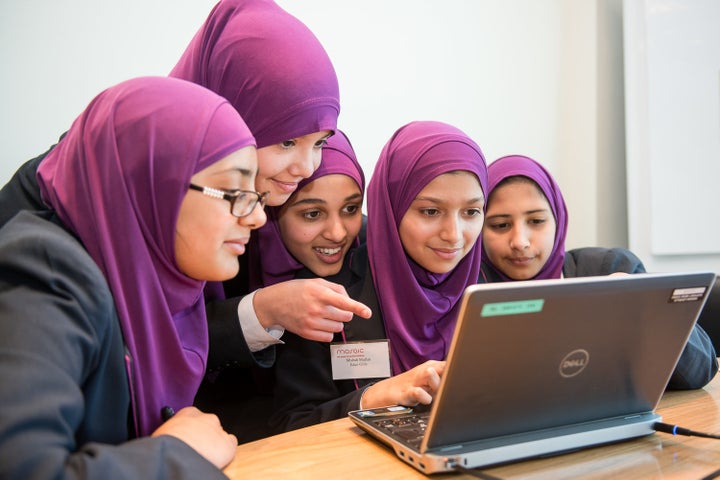 Their school will now receive £2,500 and the team will receive £500 to put towards beginning their business for real.
As a prize, they were taken on a luxury helicopter tour of London.
Team S-Smart included Sumayya Bhana, Maria-Lilya Abbas, Misba Mullan, Yusra Faisal, Mahriya Zahid, all aged between 13 and 14.
They said: "We just can't believe it. This feels like a dream.
"We worked really hard with our mentor on the idea and we knew it was good. But to win is just amazing.
"The competition has taught us so much especially about being confident when standing up and talking in front of other people."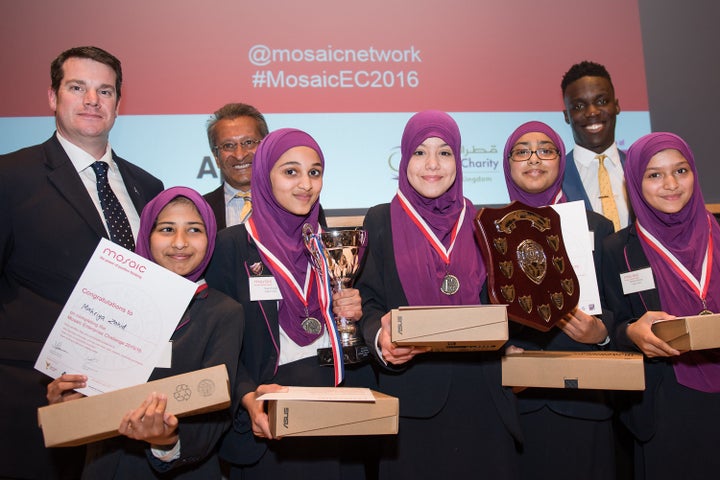 The event has had great success in taking pupils' winning ideas and turning them into real business opportunities.
Last year's winners, Team iRound Up from Skinners' Academy in Hackney, entered the competition with an idea to allow charity donations from school payment systems.
Their idea won the Grand Final in London after the judging panel were impressed by a professional Dragon's Den-style pitch.
Team iRound Up attracted the attention of the UK's biggest electronic payment firms, ParentPay, whose technology is used by thousands of schools.
Agnieszka Rudnik, Elif Sucu, Mark Daniel, Matthew Daniel, all 16, and Daisie Spiteri, 15, are now celebrating the professional launch of their idea at ParentPay's 6,000 locations.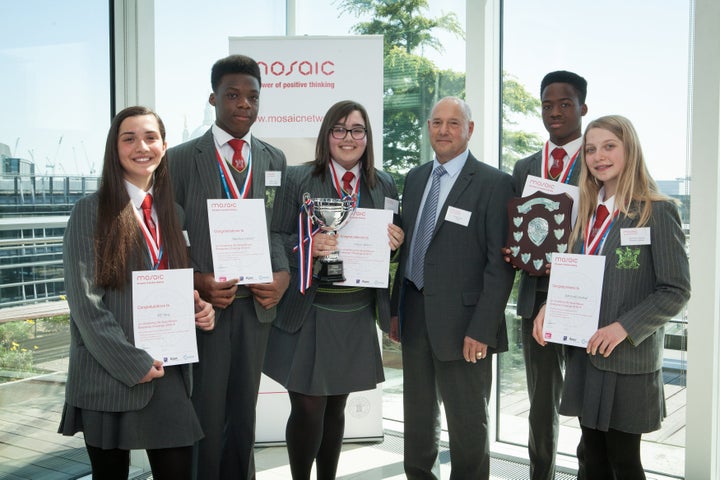 The young team said: "We never dreamed our idea would get this far.
"We're excited and very proud and it's great to think that whatever we do in the future, our product will exist, raising money for good causes.
"The whole experience has taught us so much; not only about business but also about confidence and ambition.
"We couldn't be happier."