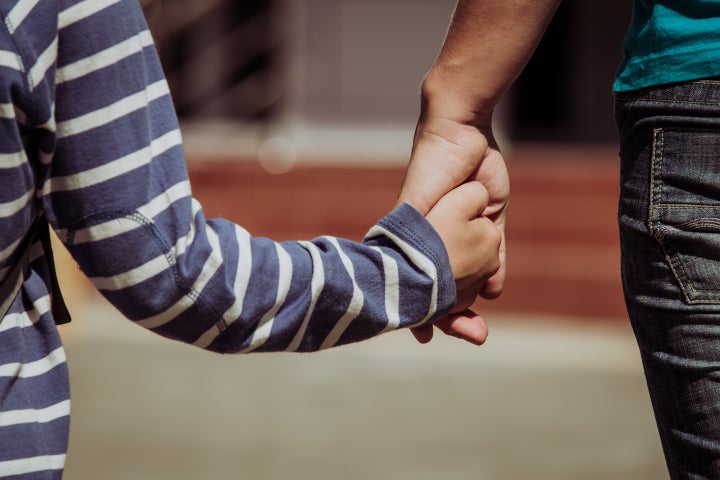 This weekend, families across Britain celebrated Mother's Day. And so they should. Mothers ought to be honoured every day for the tireless work they do. From the pre-work school run to cheering from the sidelines of a muddy football pitch, their first instinct is almost always striving for what is best for their children.
But what mothers want more than anything is for their children to be safe. And while they should not be afraid, the challenges of protecting children, especially in an increasingly digital world, can be daunting.
That's why I founded Empowering Minds: to encourage the debates that are too often shied away from, and support meaningful engagement between families and communities.
Yesterday, we celebrated the conclusion of our Mothers Against Radicalisation and Grooming programme, designed to educate and empower women to stand up to the biggest challenges British society faces today. These are extremely difficult conversations, but they need to be had.
Over the past year, we held a series of 4-week training courses with women across Bradford. They were presented with both Islamist and Far Right extremist messaging to understand the nature and scale of the risks involved, exploring what makes young people vulnerable and how best to protect them.
Extremists don't come from one religion or background. As a British Muslim, I see nothing of my country or religion in the hate spouted by extremist groups, whatever their message. As a proud woman, having grown up in modern Britain, I understand the need to have difficult conversations across all communities, and face up to the choices we have to make.
On all sides of extremism, misunderstanding and doubt are manipulated to create division and turn communities against one another, so we all have a responsibility to stand up to this and help protect our families by reclaiming the narrative. It's not enough to just comment. We need to give mothers the support, skills and confidence to make an even bigger difference to the lives of their families and communities.
Education and dialogue are the best ways to combat hate, so it's vital that we encourage critical thinking and individual responsibility. I firmly believe that families and friends are often best placed to make the biggest impact.
This is especially true for mothers, who are in a unique position to understand and safeguard their children. Today, they are under increasing pressure to do so against malign influences: terrorists, criminals, groomers, and more. They will always have their children's best interests at heart, and will always strive to keep them safe.
It's our job to help: by starting a conversation, calling out divisive rhetoric, and standing up to bullies and those who spread hate. Most importantly, we must continue to empower those women in our lives who are making a difference every single day.
Related