Campaigner Gordon Aikman has passed away after a three-year battle with motor neurone disease (MND).
The 31-year-old was diagnosed with the terminal illness in June 2014 and devoted the time he had left to fundraising and helping raise awareness of the disease. He raised a staggering £500,000 for the charity MND Scotland.
CEO of the charity, Craig Stockton, said of his death: "Gordon Aikman has been an inspiration to so many people across Scotland, not just to those affected by MND, but far beyond that.
"We cannot thank him enough for everything he has done.
"Our deepest sympathies are with his friends and family at this very sad time."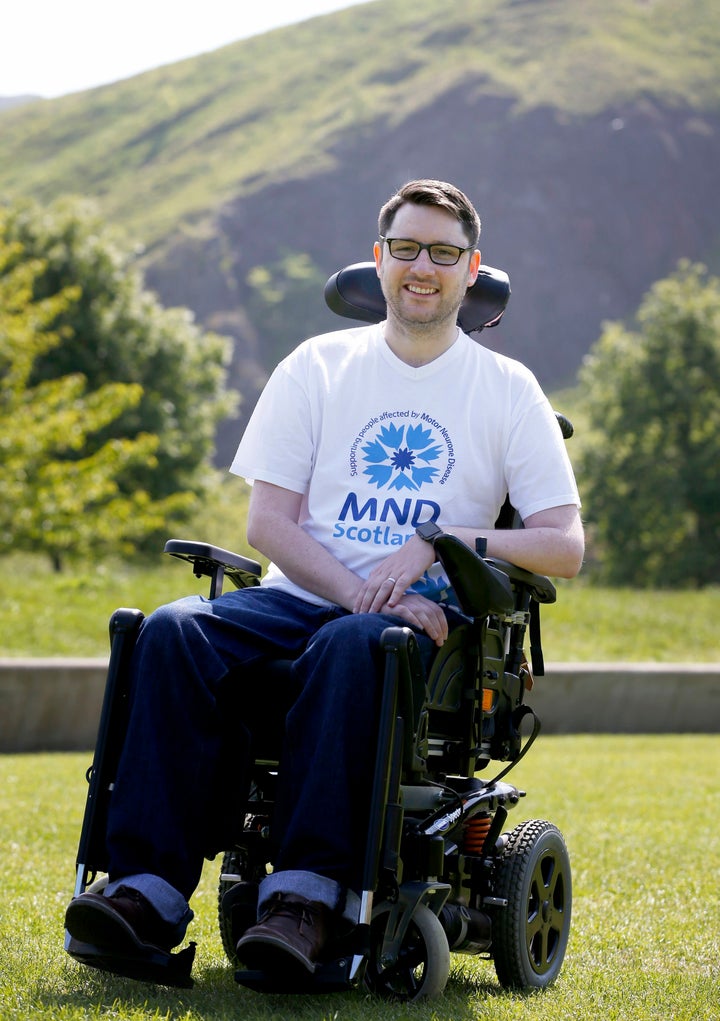 Aikman discovered that he had MND in June 2014, after he became unable to do ordinary, everyday things such as buttoning his shirt or holding cups.
"I felt a bit daft going along to the doctor and telling him that I had numb fingers, and he was quite dismissive to begin with, saying: 'Everyone's hands get a bit stiff when they're cold'. But I told him it wasn't just when they were cold, it was happening all of the time."
Aikman remained stubborn and told his GP that something needed to be done. He was then referred to a specialist who sent him for tests and he was eventually diagnosed with MND.
Over time, his condition resulted in him losing the use in his fingers and he could barely lift his hands to his head. His legs were weak, leaving him wheelchair-bound.
Despite knowing his condition would severely reduce his lifespan - 50% of sufferers die within 14 months of diagnosis and the remainder within five years - Aikman's mindset was incredibly positive.
He focused his efforts on fundraising money to find a cure for the illness and also launched an action plan which he sent to the Scottish and UK Governments to improve the care provided to MND patients.
Following his death, close friend and chair of MND Scotland, Lawrence Cowan, said: "Gordon was extraordinary. He united people to achieve amazing things. He transformed MND care in Scotland and set the agenda on the need to invest in MND research.
"His legacy will be felt in hospitals and labs up and down the country for years to come.
"Like everyone who loved him I am grieving today. But thanks to Gordon's inspirational approach to life I am more determined than ever to turn that grief into good."
To support Gordon's efforts to fund a cure for MND please donate at GordonsFightback.com or text MNDS85 £10 to 70070.