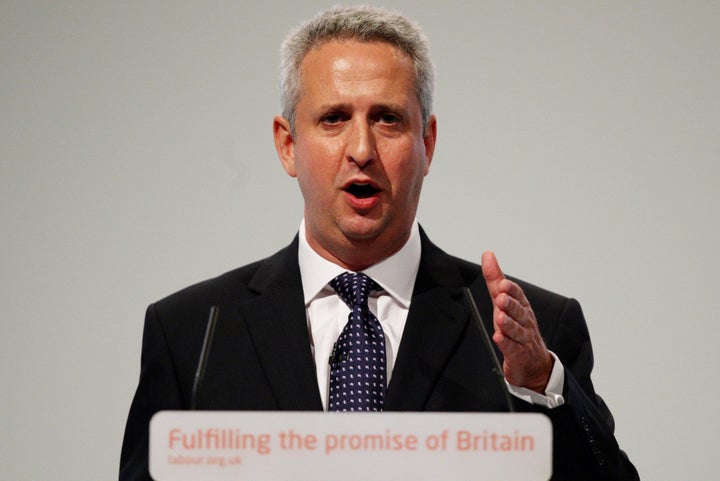 A former minister who quit Labour over the party's handling of anti-Semitism has been accused of denying women a fair hearing of sexual harassment allegations they have made against him.
Former minister Ivan Lewis has resigned his membership of the Labour Party and hit out at Jeremy Corbyn for being "unwilling to condemn those whose hatred of Israel becomes Jew hatred".
The MP for Bury South will continue to sit in parliament as an independent.
Lewis has been suspended from Labour since November 2017 over accusations of sexual harassment.
In his resignation letter today, Lewis accused the party of a staging a "politically motivated" delay to resolving the case against him.
But HuffPost UK was told the MP was recently informed that his case was to be heard by Labour's quasi-judicial disciplinary body, the national constitutional committee, in the New Year.
A Labour source said: "Ivan was under investigation for alleged sexual harassment. His resignation means the complainants have been denied a hearing."
Lewis later tweeted: "I have repeatedly made it clear I would be willing to cooperate with genuinely independent process. However, I will not have any part in a flawed process which is subject to factional political manipulation. In 12 months Labour Party have never interviewed me about any complaint."
His suspension followed a BuzzFeed News report that a woman alleged Mr Lewis had touched her leg and invited her to his house when she was 19 at a Labour Party event in 2010.
He has strongly denied the allegations made against him and complained he had been suspended "despite never having been interviewed about complaints which have been made against me".
Corbyn's summer was overshadowed by allegations he tolerated anti-Semitism in the party.
Lewis said today it was "for others to determine" whether Corbyn was himself anti-Semitic.
But he added: "What is absolutely clear is that you and [Corbyn aide] Seamus Milne do not believe in the right of the Jewish people to self-determination in their own state.
"This is different to your view on the right to self-determination for every other minority community.
"I believe in a negotiated two state solution; you should be honest and acknowledge your preference is that there should only be a state of Palestine. To compound this, all too often you have been unwilling to condemn those whose hatred of Israel becomes Jew hatred, this is incompatible with being a lifelong campaigner against racism.
"This is integral to your anti-Western world view as you regard Israel as a proxy of the United States in the Middle East. Your long standing preferences are for the values of Putin's Russia and the Islamist fundamentalism of Iran."
He added: "It is no wonder that so many British people are uncomfortable at the prospect of you becoming prime minister of one of the world's most enduring western liberal democracies.
"On Brexit they sense your discomfort as a lifelong Eurosceptic seeking to conceal your true beliefs from your ardent supporters within the party who are overwhelmingly pro-European."
A separate Labour source said that despite Lewis representing a Leave constituency, the party does not expect him to vote with the government on Brexit.
A party spokesperson said: "Jeremy Corbyn thanks Ivan for his service to the Labour Party.
"The Labour Party takes all complaints of sexual harassment extremely seriously, which are fully investigated in line with our rules and procedures and appropriate disciplinary action taken.
"This case was referred to a full hearing of Labour's National Constitutional Committee. The process is the same for everyone."