A Tory minister has been praised for rubbishing "bigoted" Sun columnist Kelvin MacKenzie for his article condemning a Muslim journalist for wearing a hijab on-screen.
Commons Speaker John Bercow hailed a speech from new Education Secretary Justine Greening, who mentioned the row brewing over a controversial column published on Monday.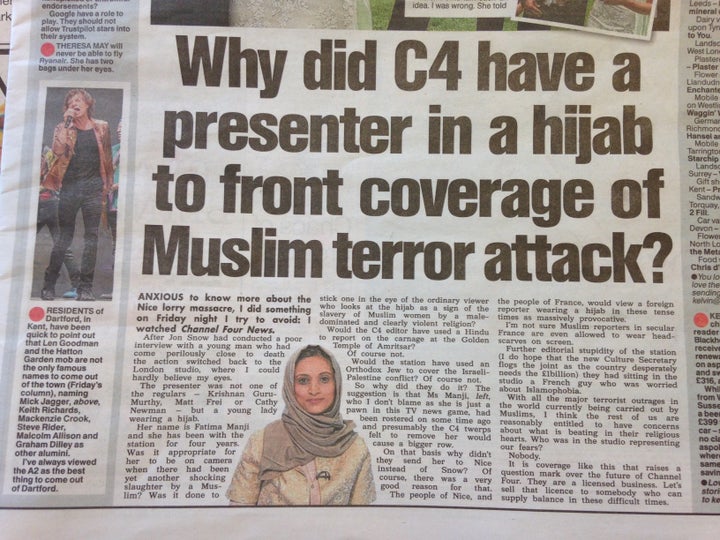 The recently promoted Tory minister criticised the Sun's "deeply offensive" piece and said women should have the right to wear what they want.
"From my perspective, I'm proud we live in a country where men and women are equal but that includes women having the right to wear what they want," Greening said.
She continued: "And to be able to get on in their job wearing what they want to wear - and I think that includes newscasters and journalists."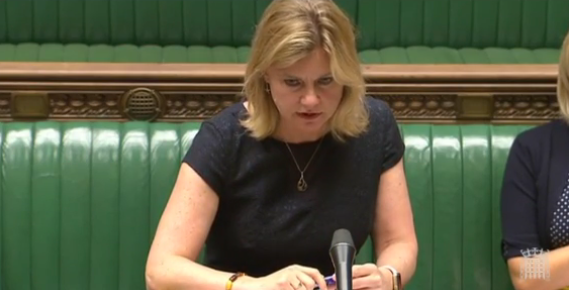 The minister then called for a consensus from MPs "not to rise to the bait of people like Kelvin MacKenzie" and suggested they "give his comments the derision they deserve".
Bercow congratulated her for putting MacKenzie "in his place", dismissing him as a "bigoted fellow".
Greening's comment came after a question from her opposite number in the Labour party, Angela Rayner, who blasted the Sun piece as an "Islamophobic attack".
The shadow education secretary had asked Greening to join her in decrying the column as "totally unacceptable".
The Sun once again reiterated its 'no comment' stance it has maintained since furore over the original article broke out.
Press watchdog Ipso confirmed to The Huffington Post UK that it had received over 1,700 complaints in relation to the article by the end of Wednesday.
Popular in the Community