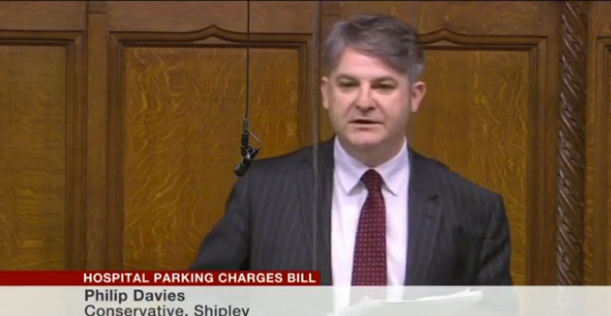 MPs spending hours talking down the clock in the Commons to stop Bills becoming law could soon be a thing of the past.
Parliament's Procedure Committee has warned the practice of filibustering – where an MP talks for hours until time has run out to vote on a Bill – is leaving the public feeling "bemused and angry".
By the time he finished speaking, there was no longer time to vote on the law.
This afternoon, Procedure Committee chairman Charles Walker is expected to tell Parliament the whole process of considering Private Members Bills needs to be reformed.
Speaking before the session, he said: "The Private Members' Bills process is, at its worst, a fraud on the people we represent. Procedures on sitting Fridays are often used to frustrate worthy proposals, and an increasing number of MPs feel they cannot commit to attending the House to support measures which have no chance of success.
Walker added: "We also want to introduce a guaranteed vote on second reading debates on bills which have been given priority for consideration. This will allow the Speaker to impose time limits on those debates, if necessary, thereby ending the practice of 'talking out' bills which so many find distasteful.
"In its present form I cannot see much of a future for private Members' Fridays. Without reform, it seems inevitable that the process will become increasingly irrelevant and ineffective, and that backbench legislative opportunities, as we know them, will become a thing of the past. That would only increase the grip of the executive over the legislature."
Davies, MP for Shipley, has garnered a reputation as a filibuster expert in his 11 years in Parliament.
Other Bills he has helped talk out include:
Stopping rogue landlords evicting tenants who ask for basic repairs

Regulating payday lenders

Getting smoke detectors fixed in rented properties as standard
After he blocked the hospital parking charge change last year, Labour's London Mayoral candidate Sadiq Khan branded him "shameless."
Labour MP Julie Cooper, who drew up the Bill, said: "People all round the country who watched that debate will be disgusted - particularly carers.
"To see the government playing games with it and to think that's clever and funny is obscene.
"I won't be letting the issue drop and I'm glad we did win some concessions. The minister said there will now be a recommendation to provide free parking."
Davies admitted he took inspiration from former Tory MP Eric Forth, who was considered a master of the dark art.
"He taught me that lots of these [bills] have all got a worthy sentiment behind them but you can't pass legislation on the whim of a worthy sentiment because it affects people's lives and livelihoods. I agree with him. It is a very unsatisfactory way to pass legislation."
Speaking in the Commons this afternoon, Walker said Davies' filibustering had "destroyed people's faith in this place and this process."
Davies - who began his remarks by saying "I shall aim to be brief" - argued that filibustering can already be stopped if 100 MPs turn up to vote on a so-called closure motion.