Special Counsel Robert Mueller has convened a grand jury as part of his investigation into possible collusion between President Donald Trump's campaign and Russia in last year's election, sources tell the Wall Street Journal.
The report follows Mueller stepping up the probe by hiring several high-powered lawyers.
Earlier this week, Reuters reported that Greg Andres, a former Justice Department attorney who specialised in corruption and bribery cases, joined the investigation.
Sources tell Reuters that "grand jury subpoenas have been issued related to [a] June 2016 meeting between Donald Trump Jr., Russian lawyers and others."
Trump Jr., the president's eldest son, met with a Russian lawyer last summer after being promised information that was part of a Russian government effort to benefit Trump and would "incriminate" Trump's opponent Hillary Clinton.
Mueller's probe is one of several government investigations into possible collusion. In addition, it is investigating whether Trump obstructed justice.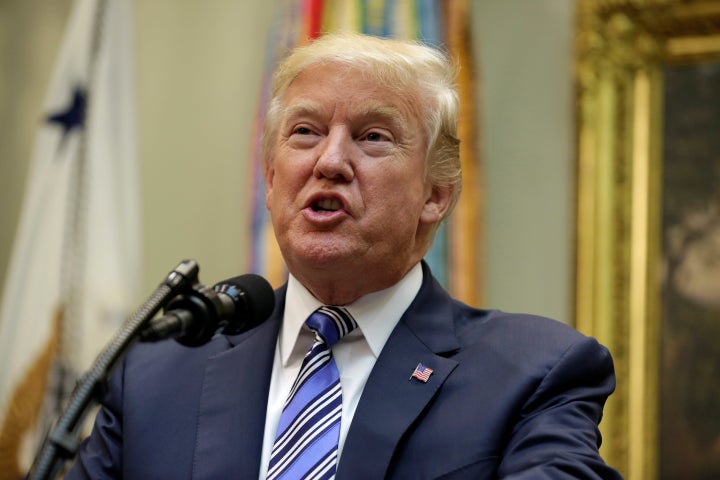 While the grand jury, which will be based in Washington, does not necessarily signify that criminal charges will be brought, it means it can hear testimony from witnesses under oath, and that the investigation can issue subpoenas to obtain documents.
Deputy Attorney General Rod Rosenstein appointed Mueller in May, after Trump fired then-FBI director James Comey, amid the FBI's investigation into Trump's campaign.
According to Comey, Trump had told Comey to pledge his loyalty to him, undermining the independence of the FBI. He also asked Comey to lay off the FBI's investigation into former national security adviser Mike Flynn, who lied about his contacts with Russian officials.
This is a breaking news story and will be updated. Check back for the fullest version. Follow The HuffPost UK on Twitter here, and on Facebook here.