The three-time world heavyweight champion, who had battled Parkinson's disease for 32 years, was admitted to hospital with a respiratory condition earlier in the week.
His family's spokesman Bob Gunnell confirmed Ali's death in Phoenix, Arizona, on Friday evening local time.
The funeral will take place in Ali's home town of Louisville, Kentucky.
His family "would like to thank everyone for their thoughts, prayers and support" and asked their privacy be respected.
Arguably the most celebrated pugilist in history,h e won the BBC's Sports Personality of the Century, defeating British icons to the title.
Ali was the first man to win the undisputed world heavyweight boxing title three times in a row.
Then known as Cassius Clay, his first win saw him defeat Sonny Liston on 25th February 1964, during which he shouted a phrase at the weigh in that became etched in pop culture.
He said: "I can beat you anytime you chump… I am the greatest. I am king… I float like a butterfly, sting like a bee."
Tributes poured in from admirers, rivals and fellow boxers. Mike Tyson tweeted: "God came for his champion."
Floyd Mayweather Junior told Fox News: "The black community all around the world, black people all around the world, needed him. He was the voice for us. He's the voice for me to be where I'm at today."
George Foreman, whom Ali famously defeated in the Rumble In The Jungle, said "a part of me slipped away... the greatest piece".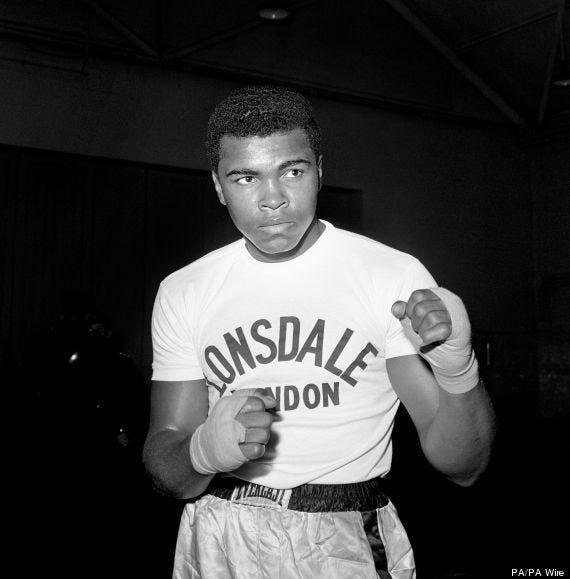 A fortnight later, Ali joined the Nation of Islam and changed his name. Muhammad was interpreted as "one who is worthy of praise", while Ali represented "the fourth rightly guided caliph".
He converted to Sunni Islam in 1975.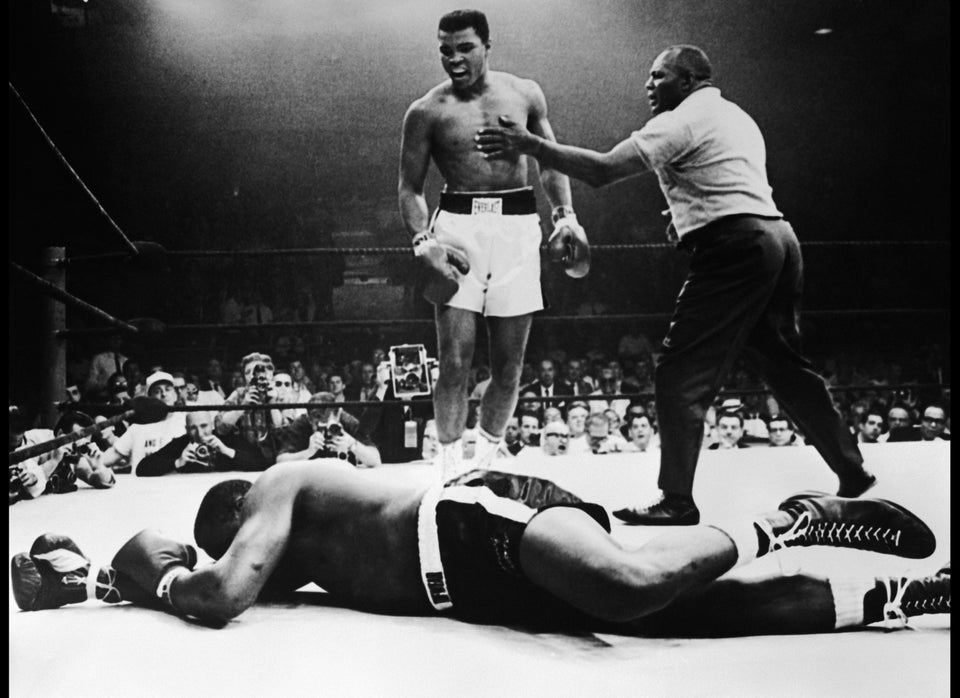 Muhammad Ali Through The Years
In 1966, Ali refused induction into the military to fight in Vietnam, saying he was a conscientious objector protected by his religious beliefs.
While critics called him a draft dodger, Ali stood his ground, risking prison time and winnings.
"Why should they ask me to put on a uniform and go 10,000 miles from home and drop bombs and bullets on brown people in Vietnam while so-called Negro people in Louisville are treated like dogs and denied simple human rights?" he said. "I ain't got no quarrel with them Viet Cong," he famously declared.
Ali retired from boxing in 1981 and focused on social justice causes, traveling the world on humanitarian missions.
He waged a long-running fight with Parkinson's disease after being diagnosed in 1984, and his public appearances had diminished in recent years.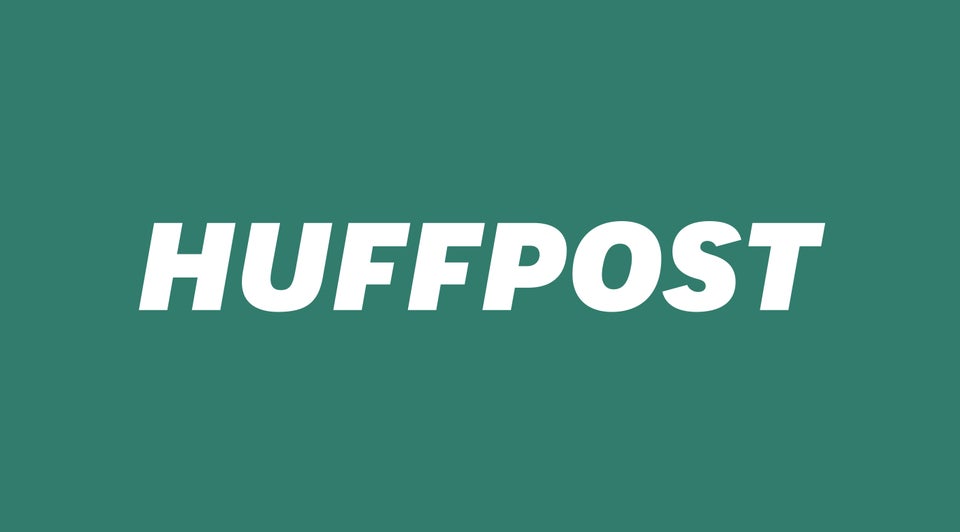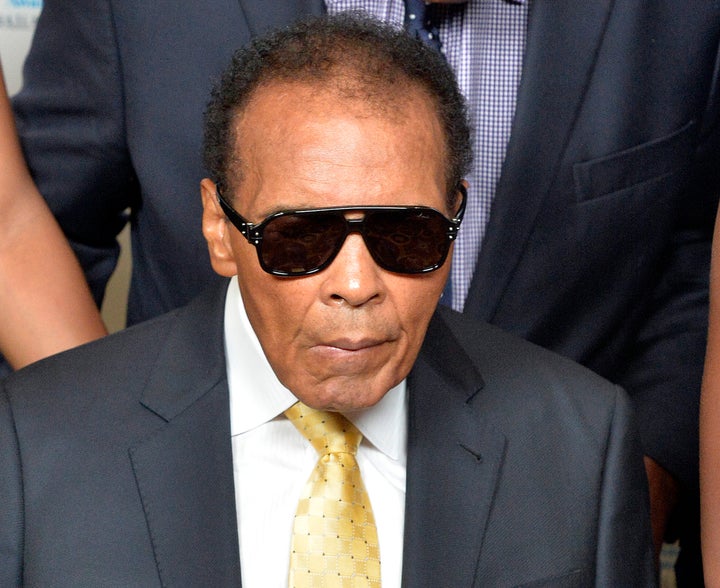 Here, at a glance, are just some of the landmark dates in a life that continues to defy any expectation or generalisation:
17 January 1942: Cassius Marcellus Clay is born in Louisville, Kentucky.
1954: Takes up fighting aged 12 after a white Louisville police officer takes him under his wing after his bicycle is stolen.
1954 - 60: His amateur career brings him a reported 100 wins and five losses.
1960: Wins gold medal at the Rome Olympics, in the Light Heavyweight category.
Ali claims in his later autobiography that he throws his medal in the Olympics, after being refused service in a 'whites-only' restaurant.
He returns to Kentucky for his first professional fight.
1960 - 1963: Enters a pugilistic purple patch, with a fighting record of 19 wins, no defeats, including 15 knockouts.
1963: Makes first visit to England, to fight Henry Cooper. The popular Brit knocks him down, but loses to Clay when the fight is stopped.
1964: Clay wins his first World Heavyweight Championship, beating the strong favourite Sonny Liston. Clay has taunted his opponent in the lead-up to the fight, describing what will become his signature battle-cry: "I will float like a butterfly and sting like a bee."
1964: Clay has agreed to keep the news of his religious conversion quiet until after the fight. Immediately it is over, he confirms that he has joined the Nation of Islam and takes the name Muhammad Ali. A year later, he will convert to Sunni Islam, before later settling on Sufism.
1964: Marries first wife, cocktail waitress Sonji Roi. The marriage lasts two years.
1965 - 1967: Ali defends his title nine times and becomes universally recognized as world heavyweight champion after outpointing World Boxing Association (WBA) champion Ernie Terrell in fifteen rounds on 6 February 1967. Ali often proclaims his invincibility in verse and boasts: "I am the greatest!"
1965 - 1967: Ali defends his title nine times in all, finally taking on WBA champion Ernie Terrell. This is an ugly fight, following pre-match taunting between the pair. Terrell insists on referring to his opponent as "Clay" and Ali responds by calling Terrell "Uncle Tom". Ali finally defeats Terrell in 15 rounds, becoming the undisputed world heavyweight champion.
Meanwhile, his proactive religious beliefs make him an increasingly polarising figure. He appears at Muslim rallies and his remarks reveal him to be against inter-racial relations in one breath - "No intelligent black man or black woman in his or her right black mind wants white boys and white girls coming to their homes to marry their black sons and daughters" - but also passionately against discrimination of all kinds: "Hating people because of their color is wrong. And it doesn't matter which color does the hating. It's just plain wrong."
1967: Ali is publicly arrested and castigated for his refusal to be drafted to serve for his country in the Vietnam War, based on his religious beliefs and lack of support for the campaign. In one of the era's most renowned remarks, he states: "I ain't got no quarrel with them Viet Cong... No Viet Cong ever called me n***er."
His remarks serve as torchpaper for anti-war protestors, but authorities take a dimmer view. Ali is stripped of his boxing licence, his world title and prevented from fighting for another four years while his appeal against conviction for felony makes its way to the US Supreme Court.
1967: Ali marries Belinda Boyd. The couple have four children and are married for ten years.
1971: The Supreme Court reverses his conviction. Soon after, he meets Joe Frazier in Madison Square Garden for 'The Fight of the Century'. Both are undefeated fighters with a claim to the world title. After a contest that lives up to the all the hype, Frazier knocks Ali to the floor in the 15th and final round.
October 1974: Ali participates in a globally-hyped fight with George Foreman in Zaire, billed "The Rumble in the Jungle". Millions of viewers around the world tune in to watch Ali take on the younger, fitter Foreman who is used to beating his rivals quickly, often with a knockout. But Ali tires out his opponent, using his speed to dance around him and wearing him down with "rope-a-dope" tactics, until he finally knocks him out in the eighth round, becoming the world champion in one of history's great sporting upsets.
October 1975: Ali takes on Frazier for the third time, this occasion being billed "The Thriller in Manila" by ambitious promoter Don King. Ali builds up the ante again with pre-fight bravado, including this bon mot: "It will be a killa... and a chilla... and a thrilla... when I get the gorilla in Manila."
Sure enough, his prophecy comes true, but not until the 15th and final round, when Frazier's trainer stops the fight.
1975: Ali releases his autobiography, humbly titled: "The Greatest: My Own Story"
1977: He marries actress and model Veronica Porsche, and they have two daughters, including Laila, who will go on herself to become a boxer.
1978: Ali defeats Leon Spinks, becoming the first boxer to win the heavyweight championship three times.
1979: He announces his retirement, with only three defeats among 59 victories. He loses two further WBC fights in the next two years, before retiring permanently from the ring.
1984: It emerges that Ali is suffering from a type of Parkinson's Syndrome, a condition of the nervous system affecting mobility and speech.
1986: Ali marries Yolanda. The couple celebrated their silver wedding anniversary last November, and have one adopted son, Amin.
1991: During the first Gulf War, he travels to Iraq and meets with Saddam Hussein to try to negotiate the freedom of hostages.
1996: When We Were Kings, all about the Rumble in the Jungle, wins an Oscar for Best Documentary.
1996: Ali lights the flame at the opening ceremony of the Atlanta Olympics. The IOC present him with another gold medal, to replace the one he threw away all those years before.
1999: He is named Sportsman of the Century by Sports Illustrated, and Sports Personality of the Century by the BBC, who invite him to London to accept his prize. It transpires Ali has received more votes than the four other leading contenders combined.
Ali's physical frailty is evident, but he is surrounded and protected by other professional boxers for whom he clearly remains an inspiration.
2001: Actor Will Smith earns an Oscar nomination for his portrayal of the legend in the film Ali, directed by Michael Mann.
2002: Ali named a UN Messenger Of Peace, and visits Afghanistan.
2005: Opens the Muhammad Ali Center in his hometown of Louisville, a foundation for social activism, which aims to promote respect, responsibility and personal growth.
2005: Receives the Presidential Citizens Medal from President George Bush.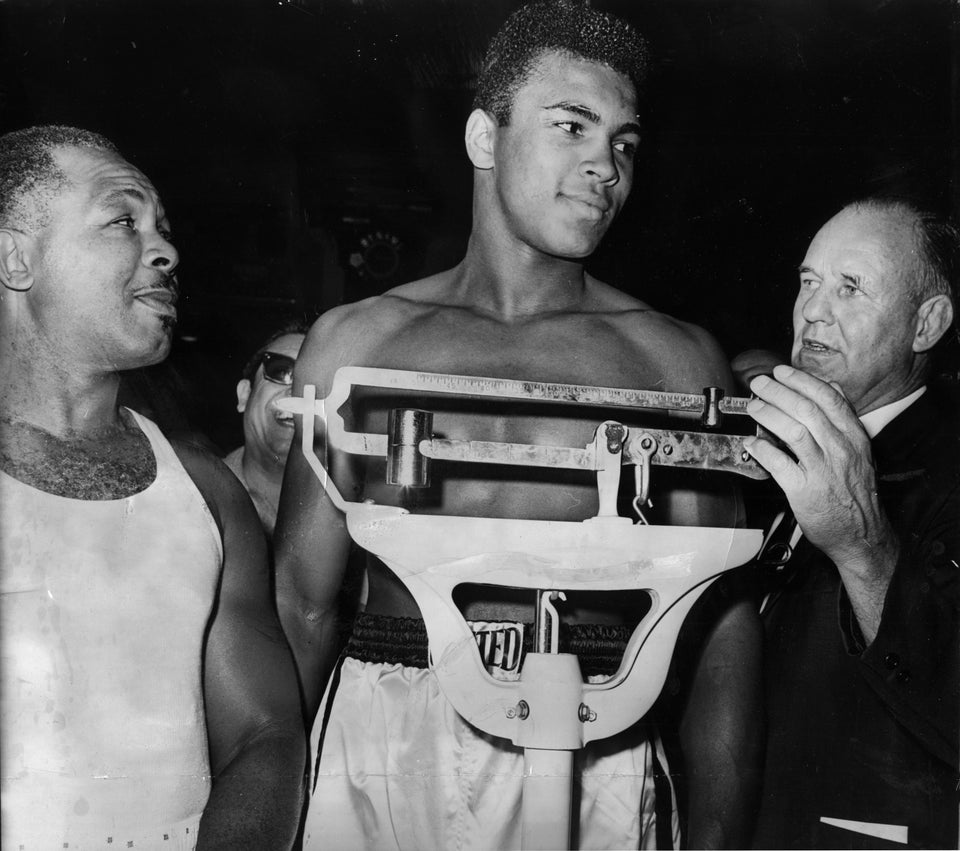 Judd Gunderson via Getty Images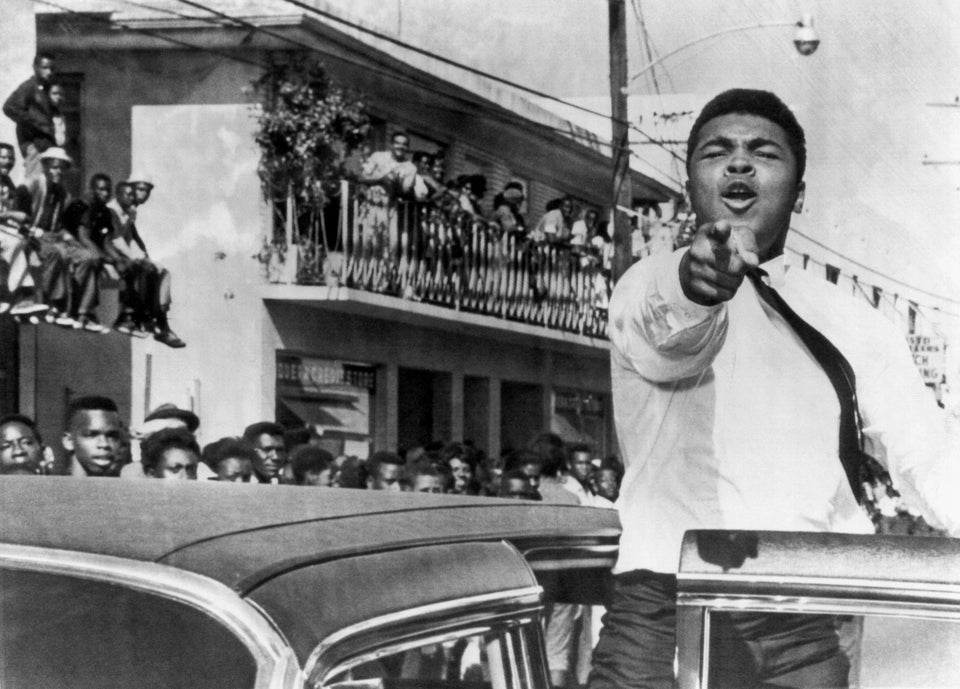 Underwood Archives via Getty Images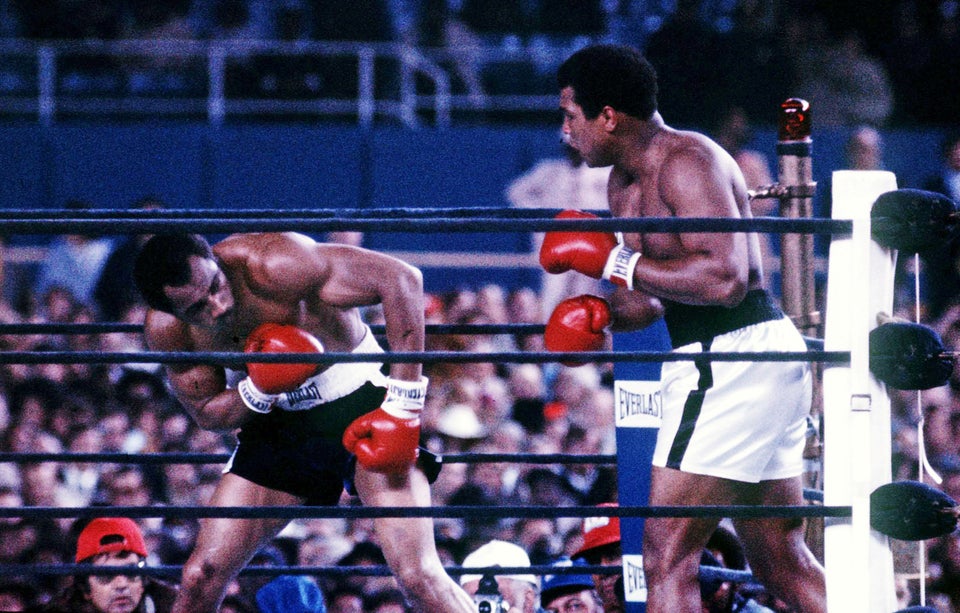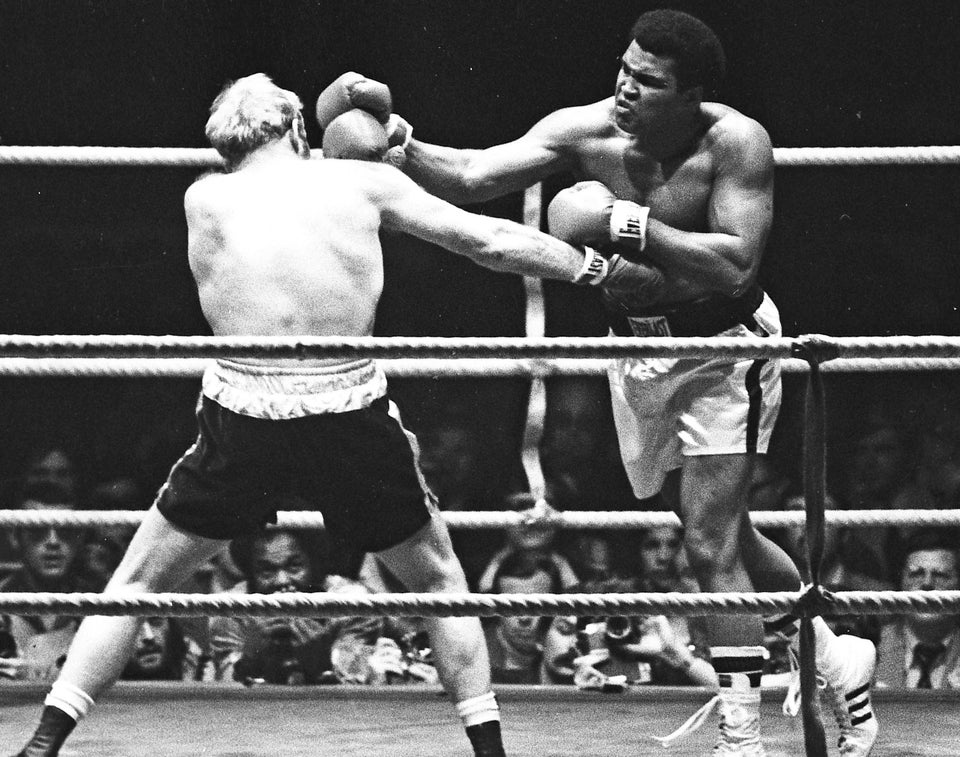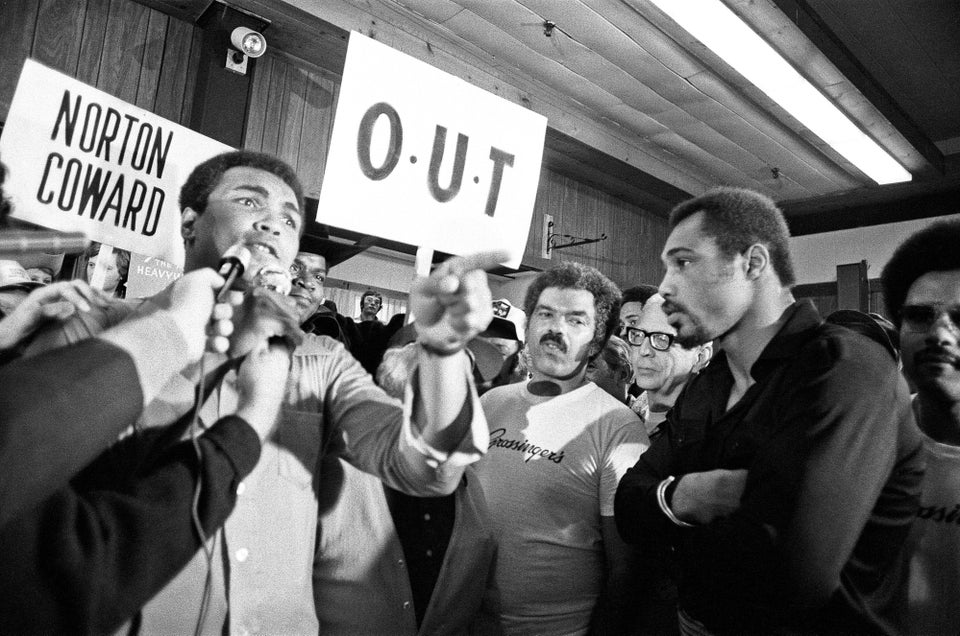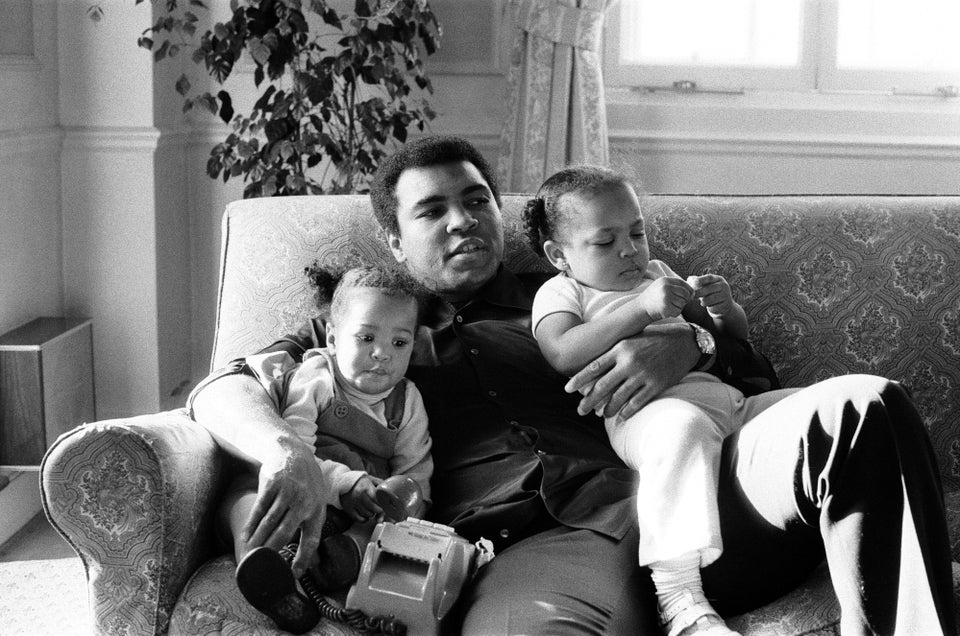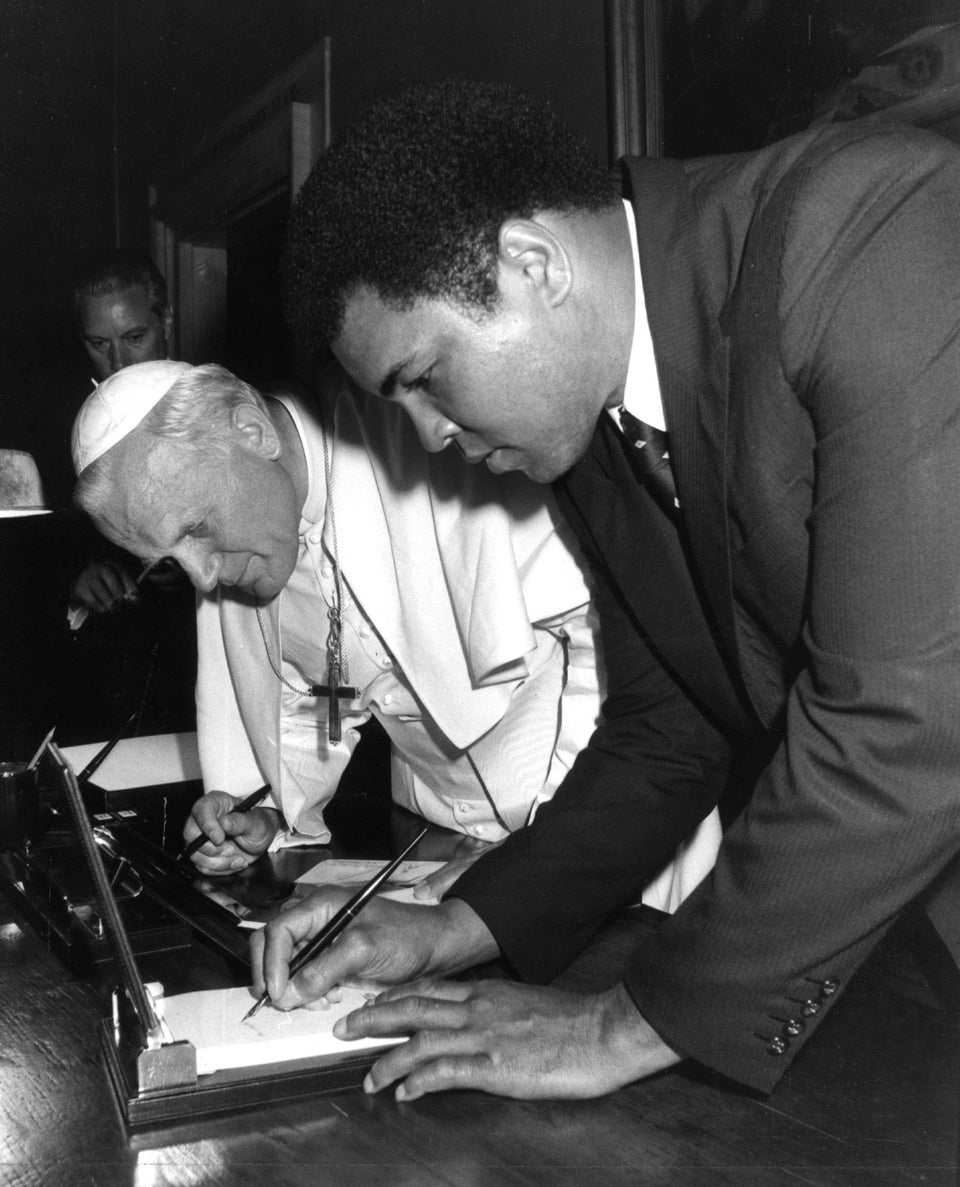 Reuters Photographer / Reuters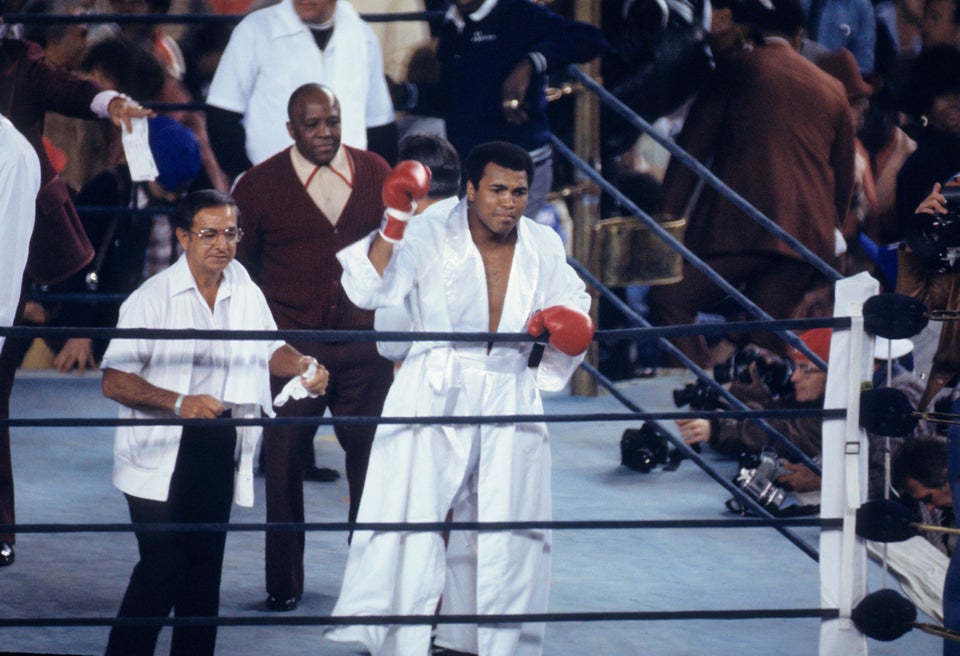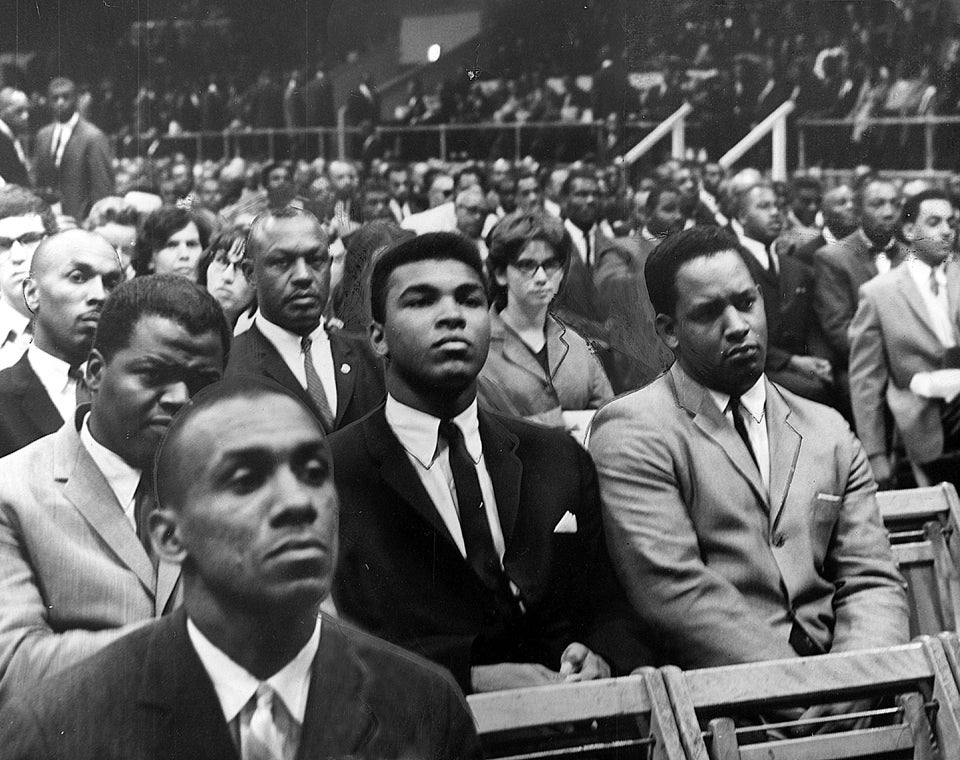 Afro Newspaper/Gado via Getty Images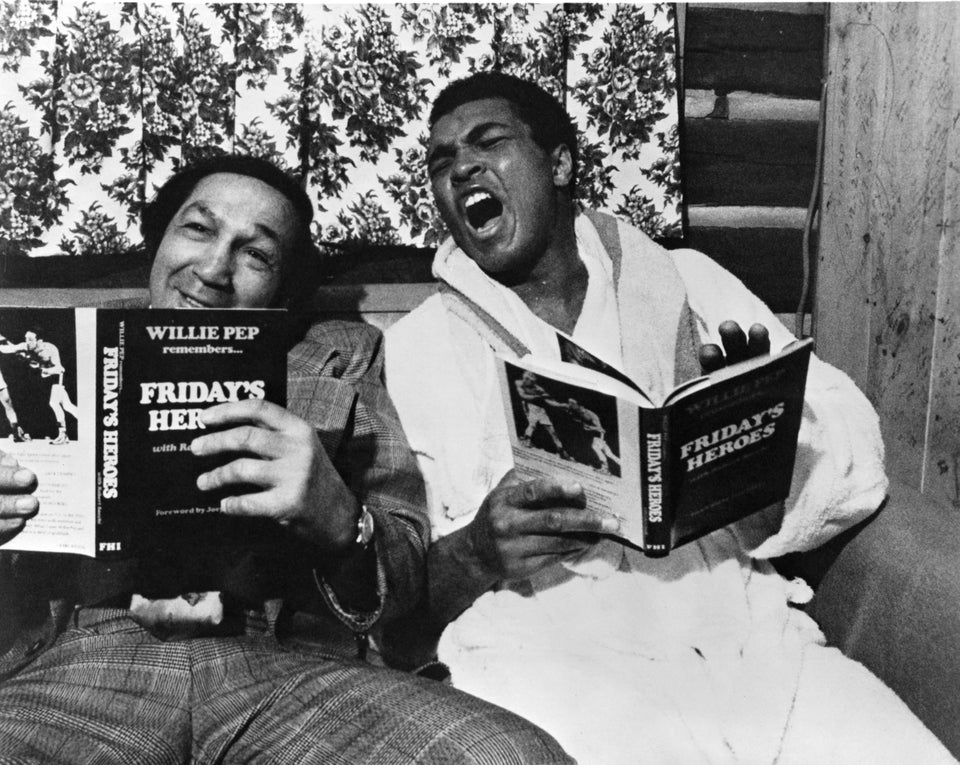 The Ring Magazine via Getty Images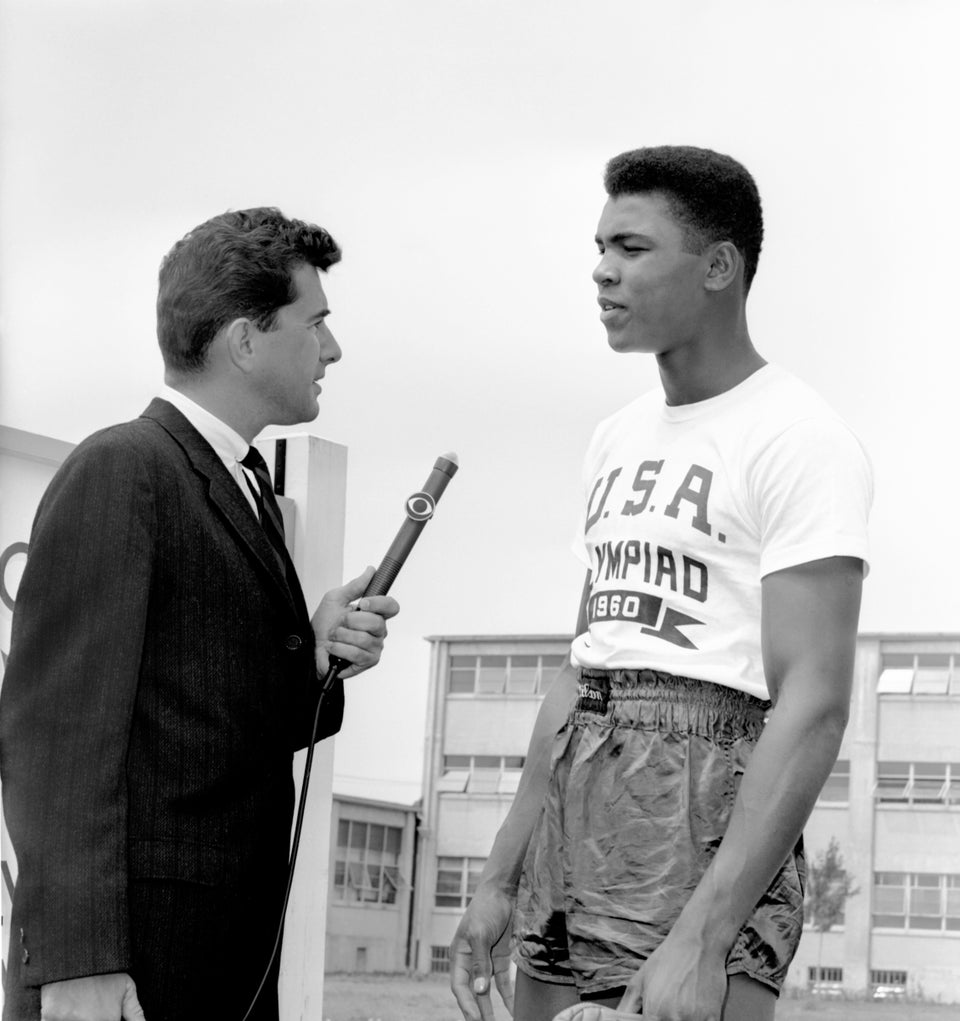 CBS Photo Archive via Getty Images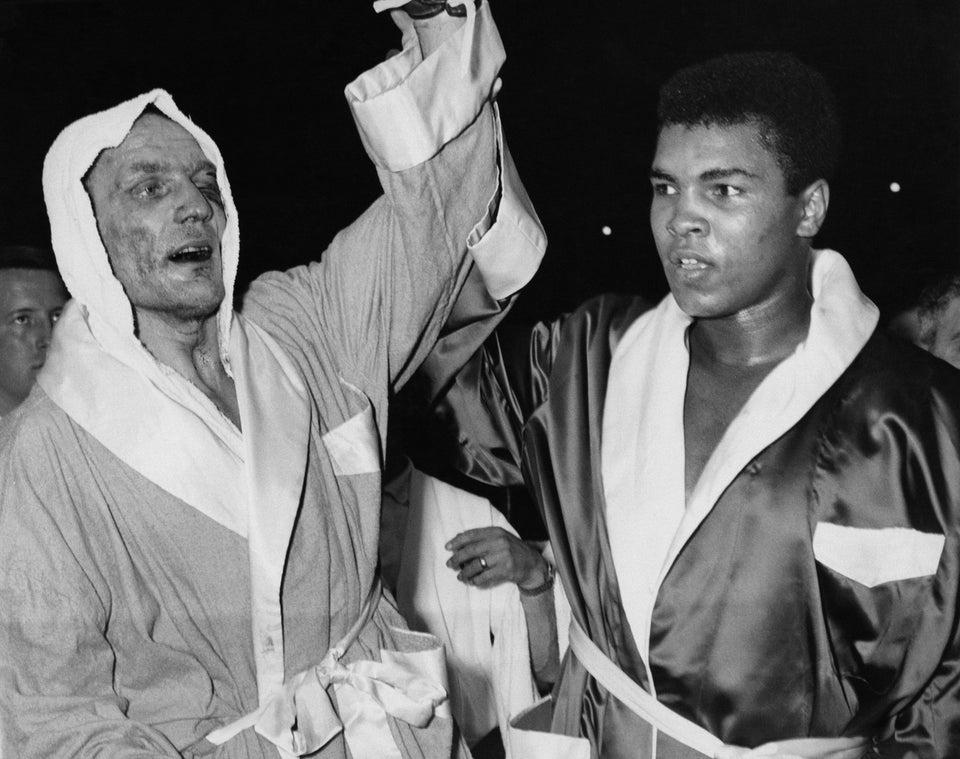 Central Press via Getty Images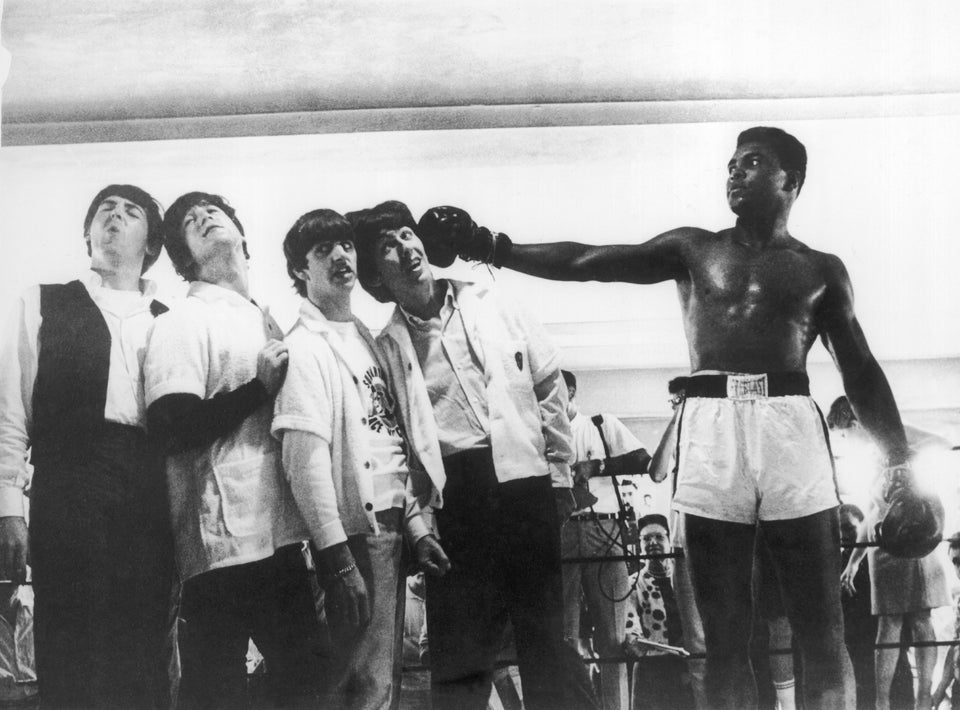 Keystone-France via Getty Images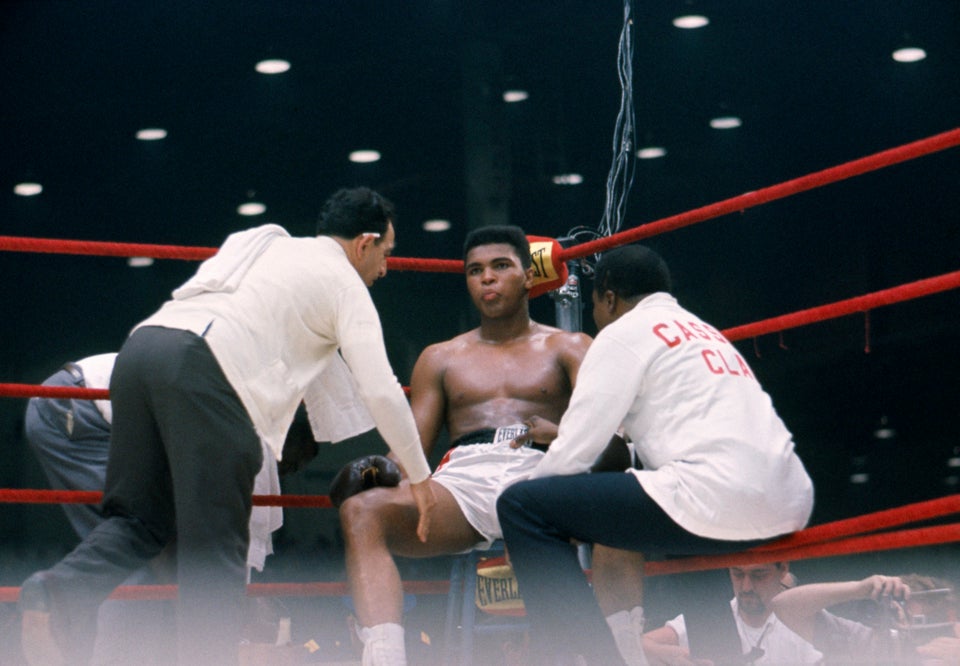 The Stanley Weston Archive via Getty Images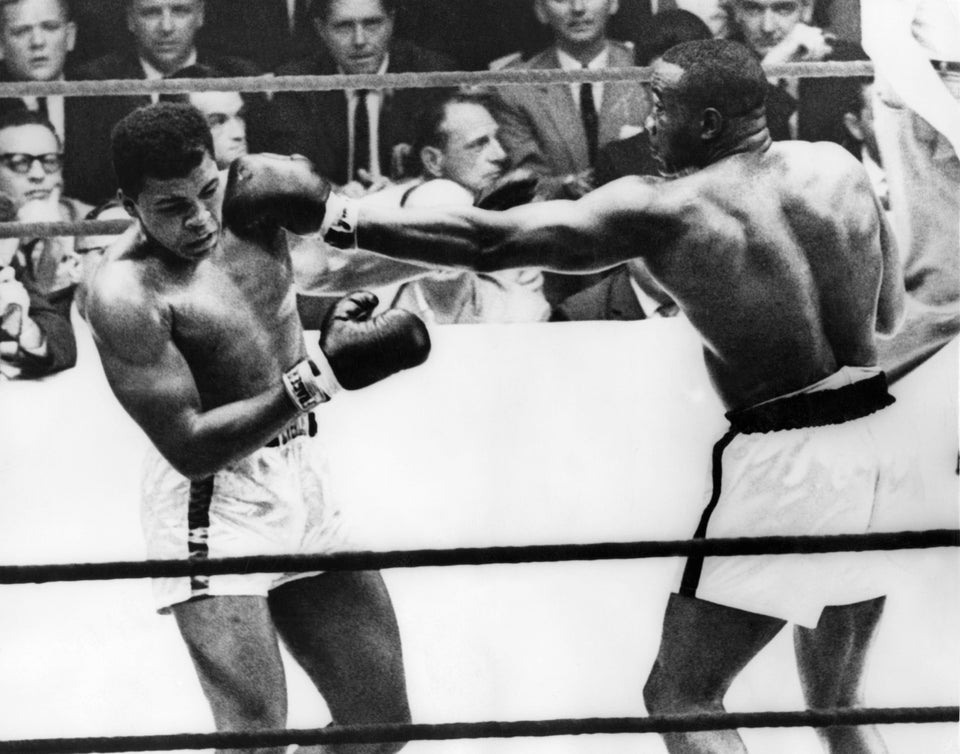 Keystone-France via Getty Images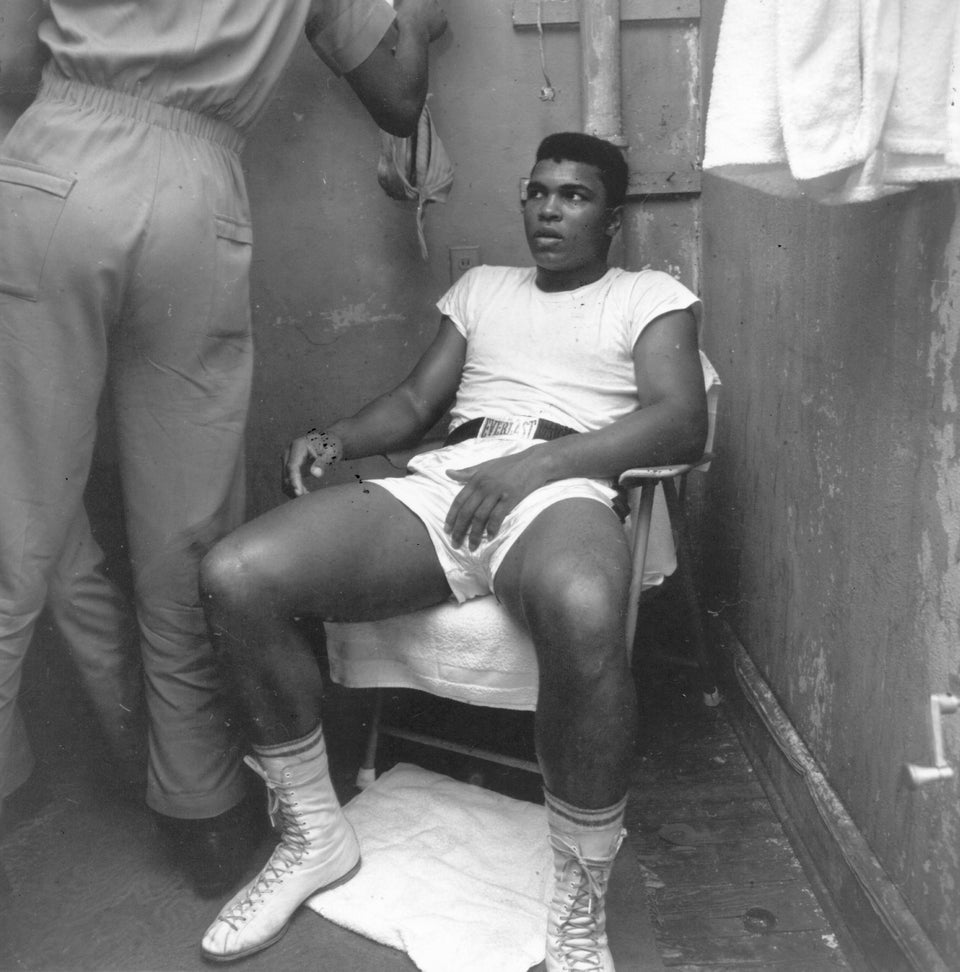 Harry Benson via Getty Images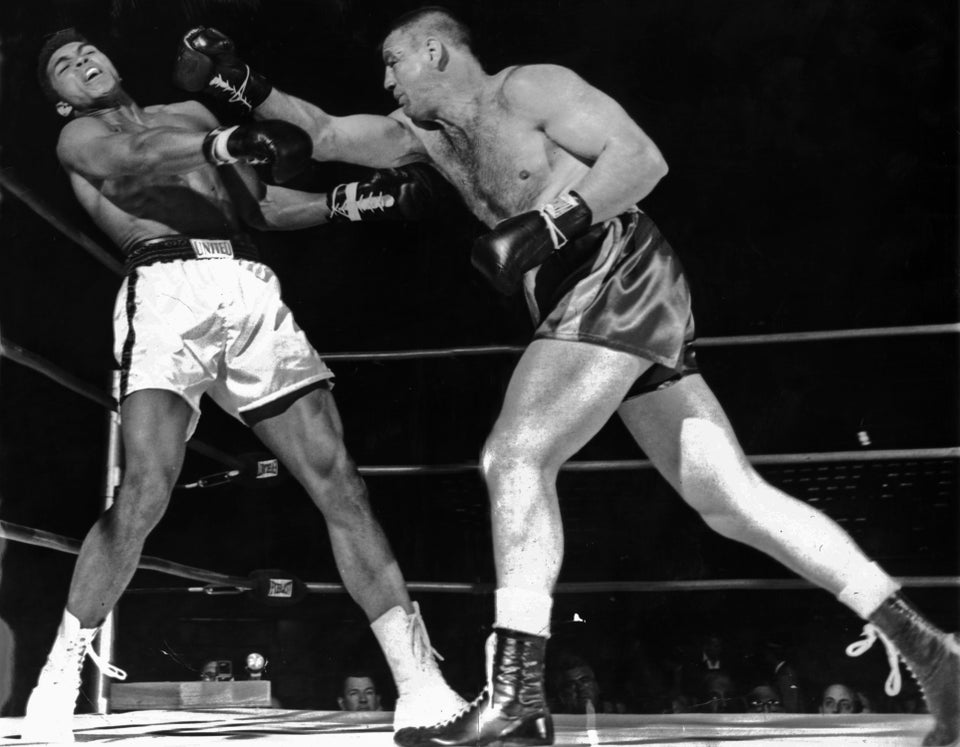 Art Rogers via Getty Images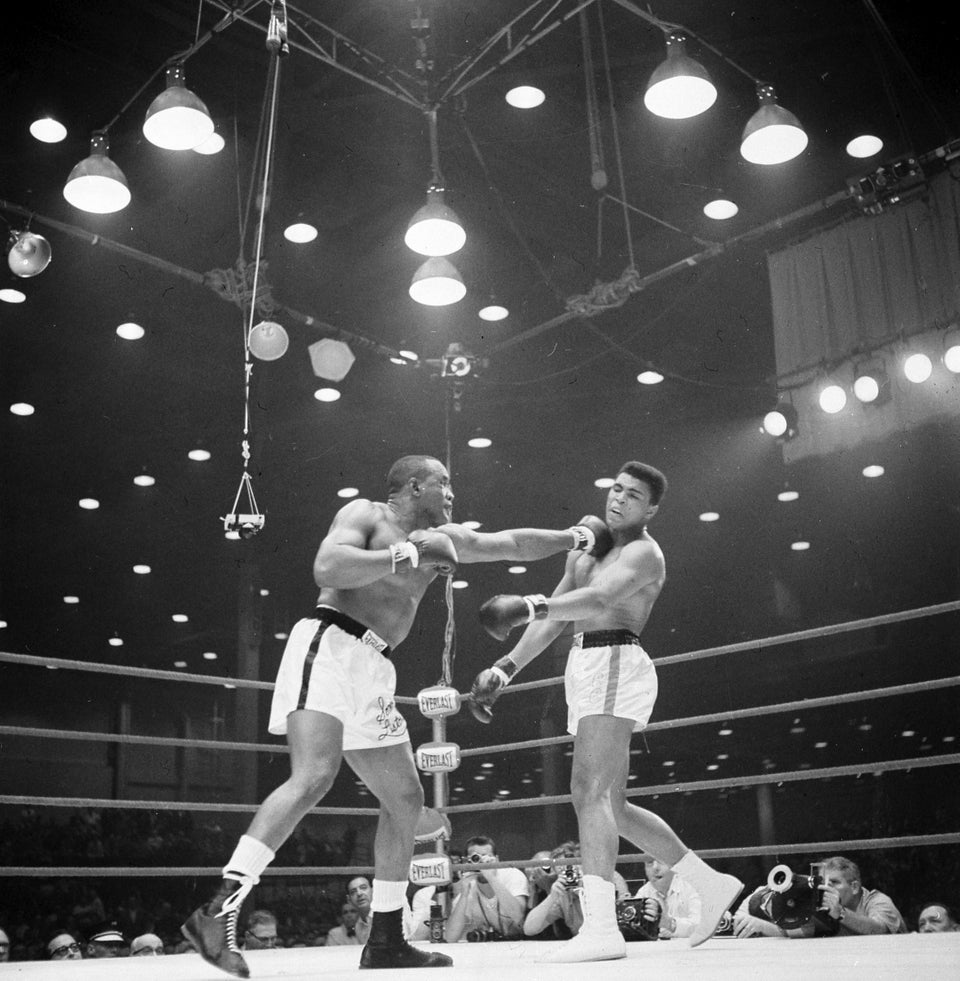 The Ring Magazine via Getty Images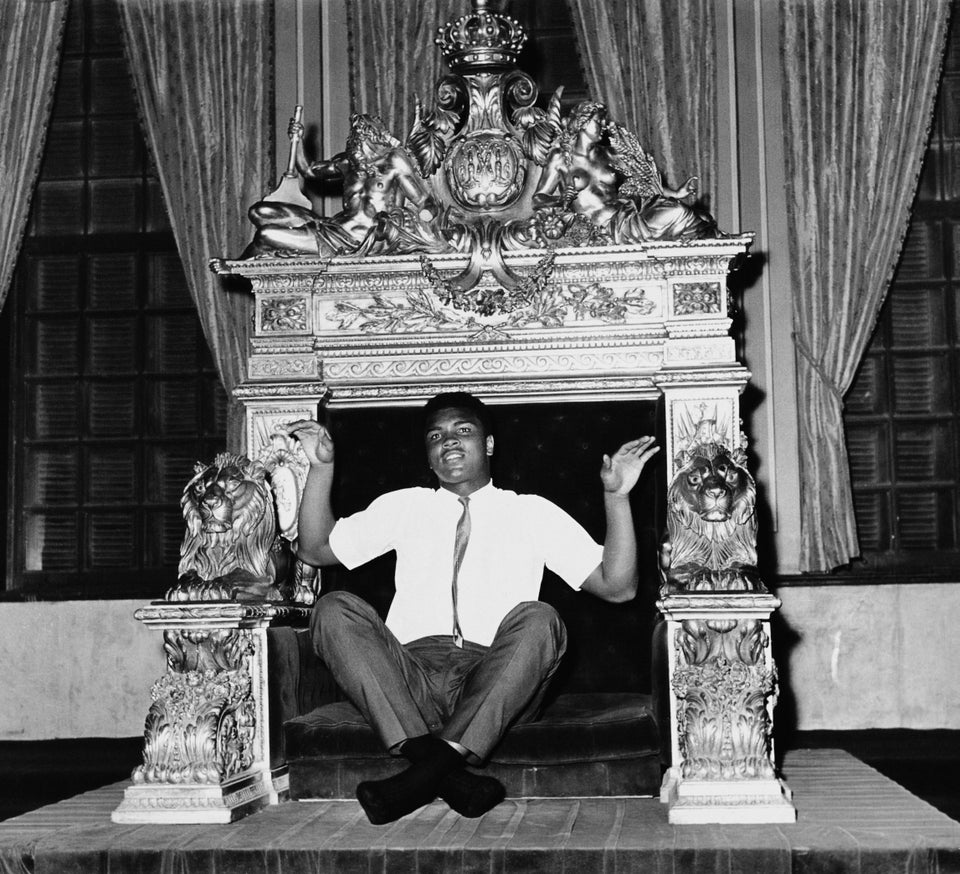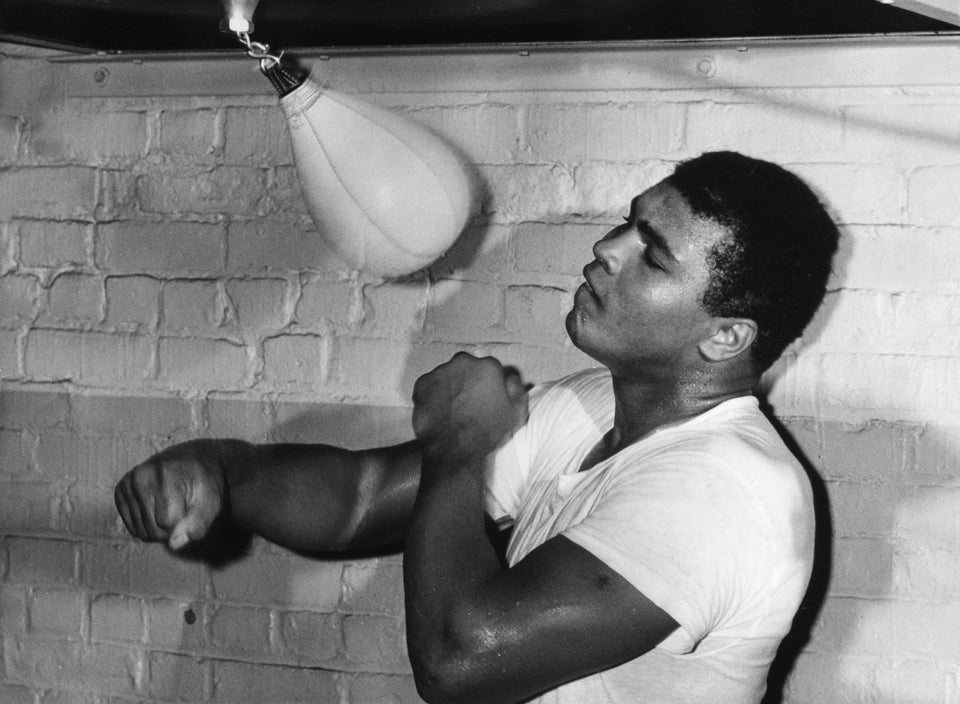 ullstein bild via Getty Images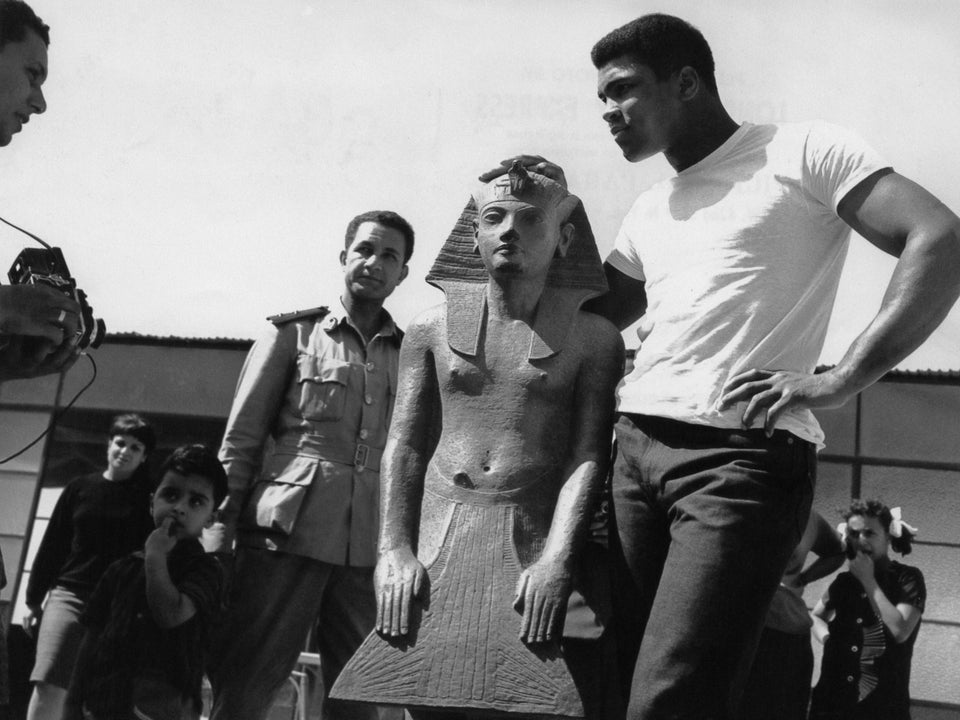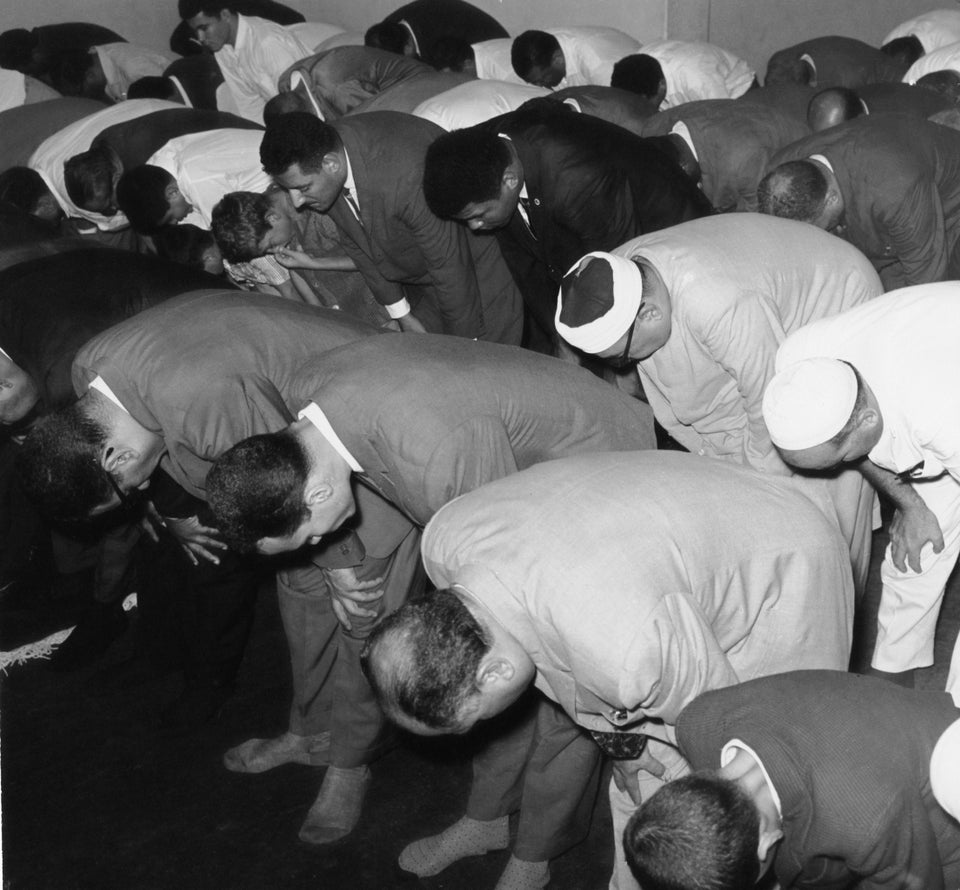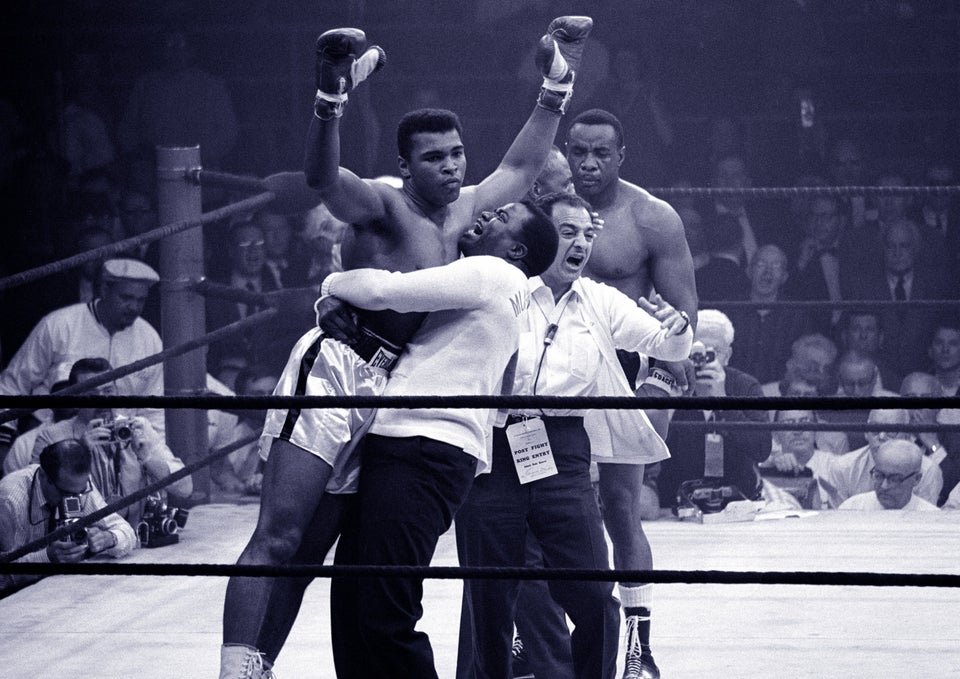 Universal History Archive via Getty Images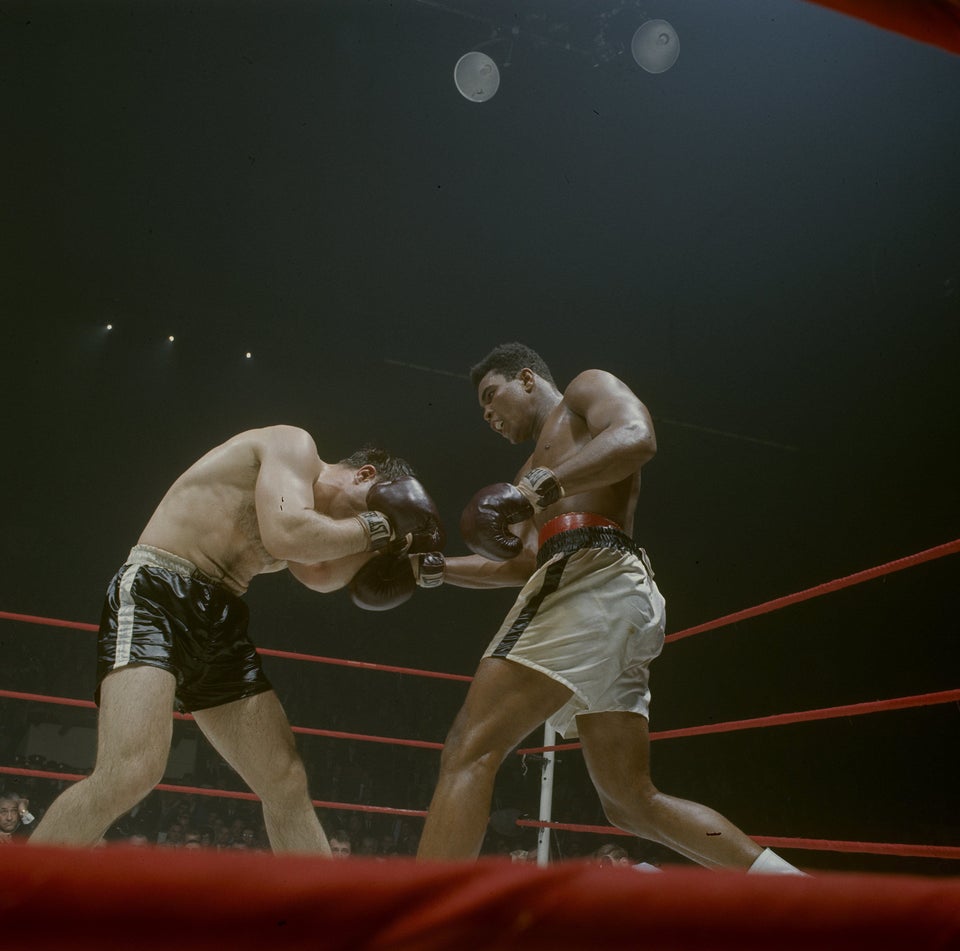 Focus On Sport via Getty Images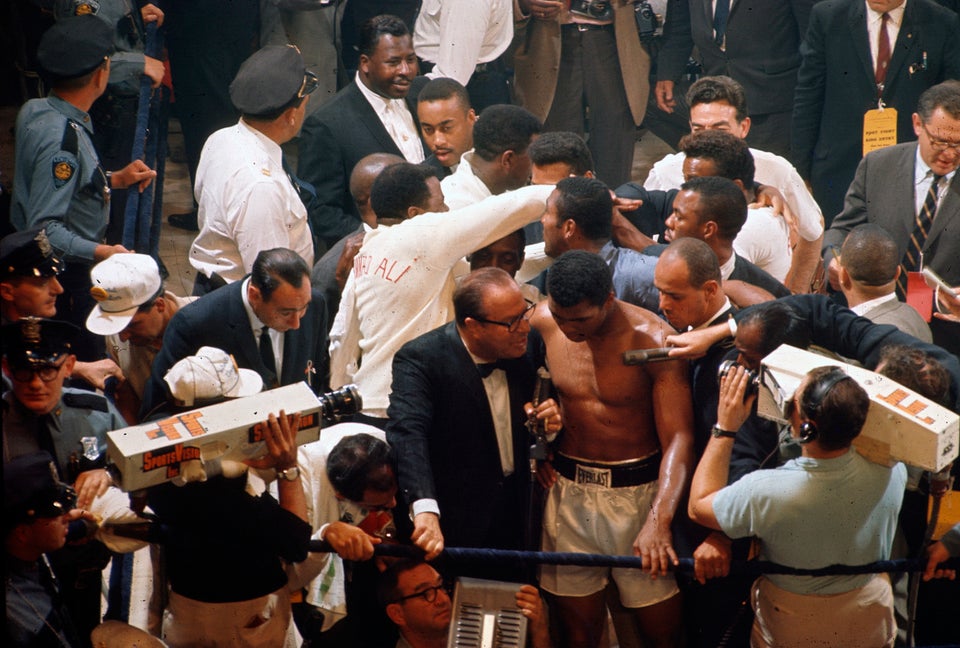 Focus On Sport via Getty Images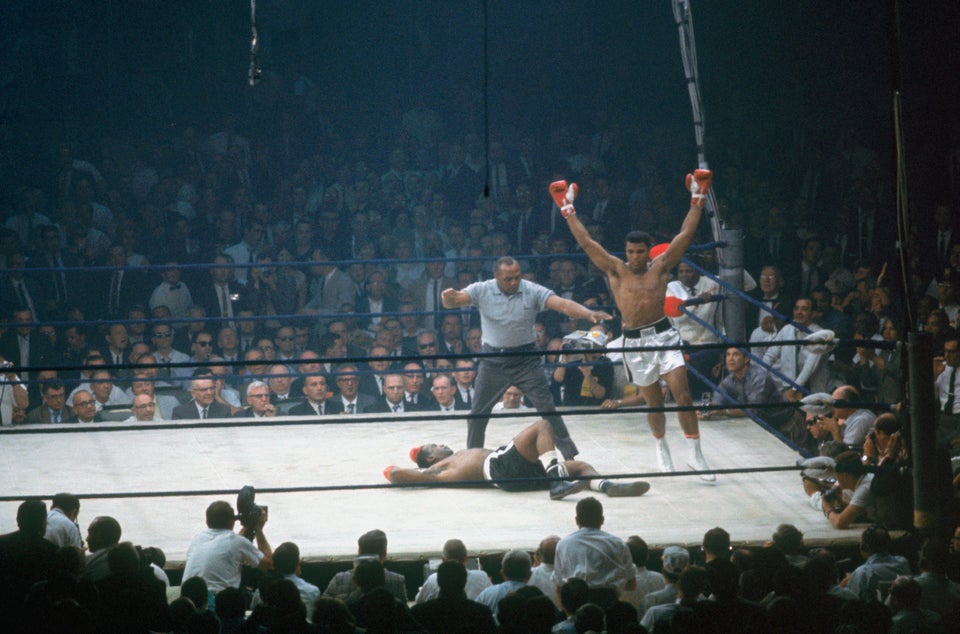 Focus On Sport via Getty Images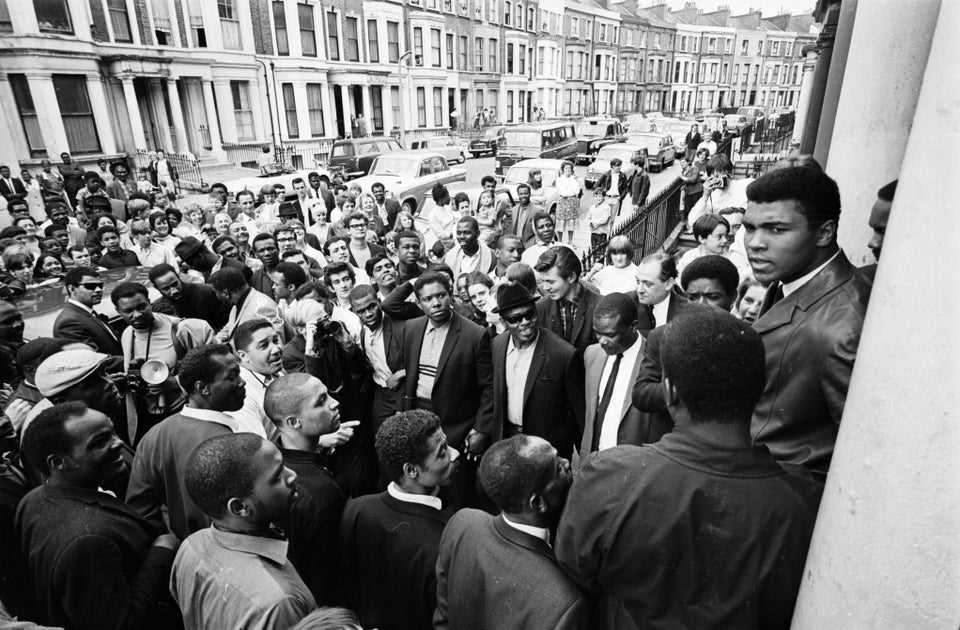 R. McPhedran via Getty Images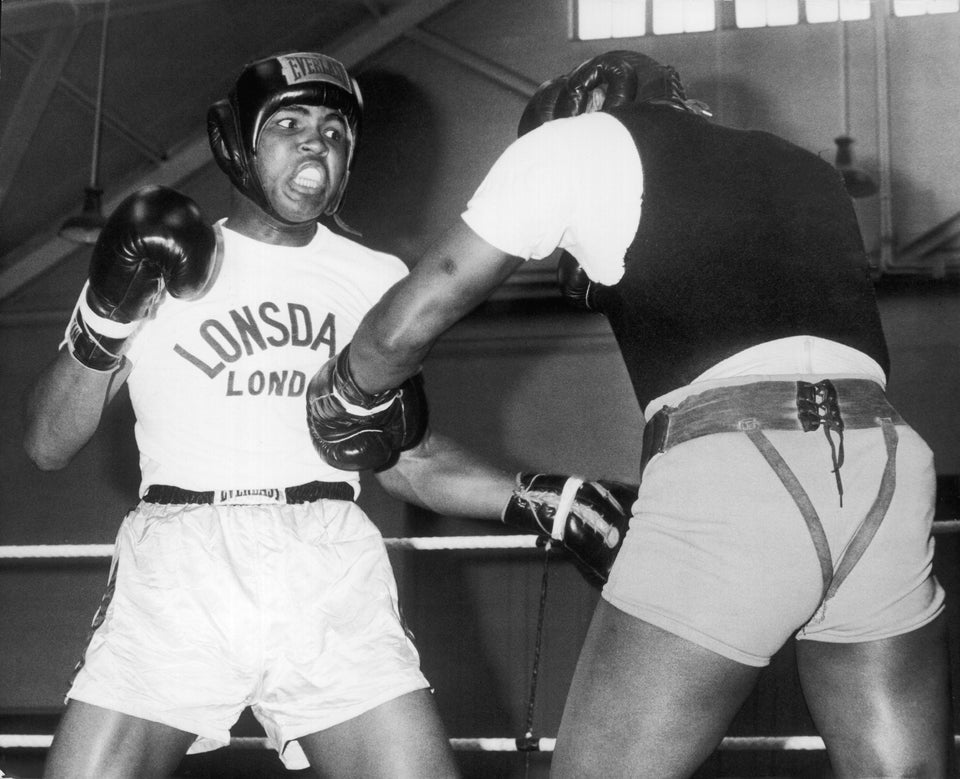 Keystone-France via Getty Images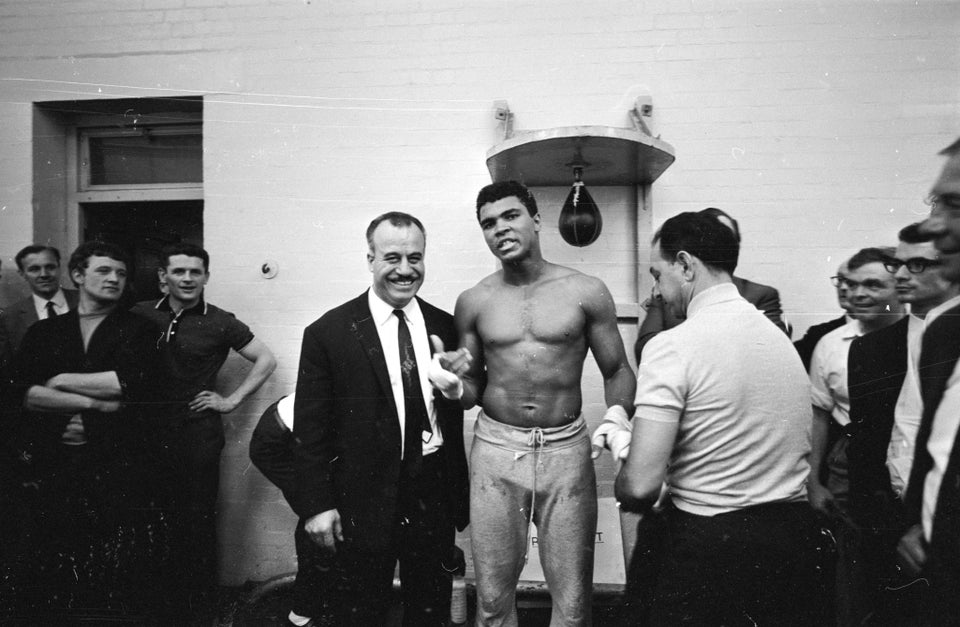 R. McPhedran via Getty Images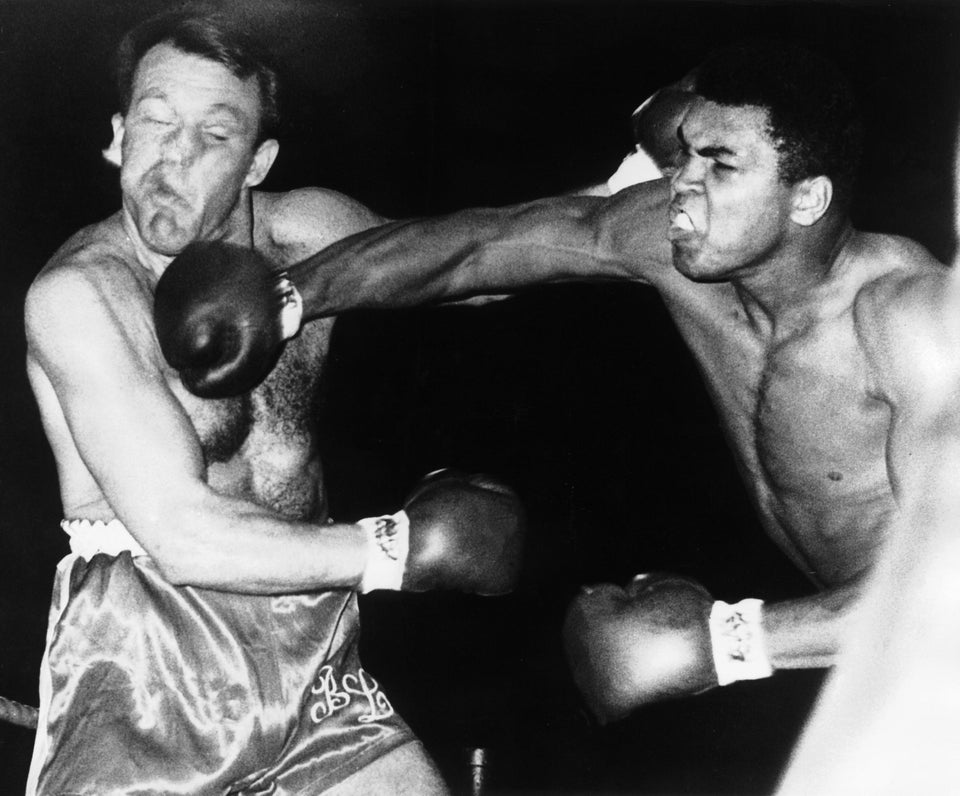 Keystone-France via Getty Images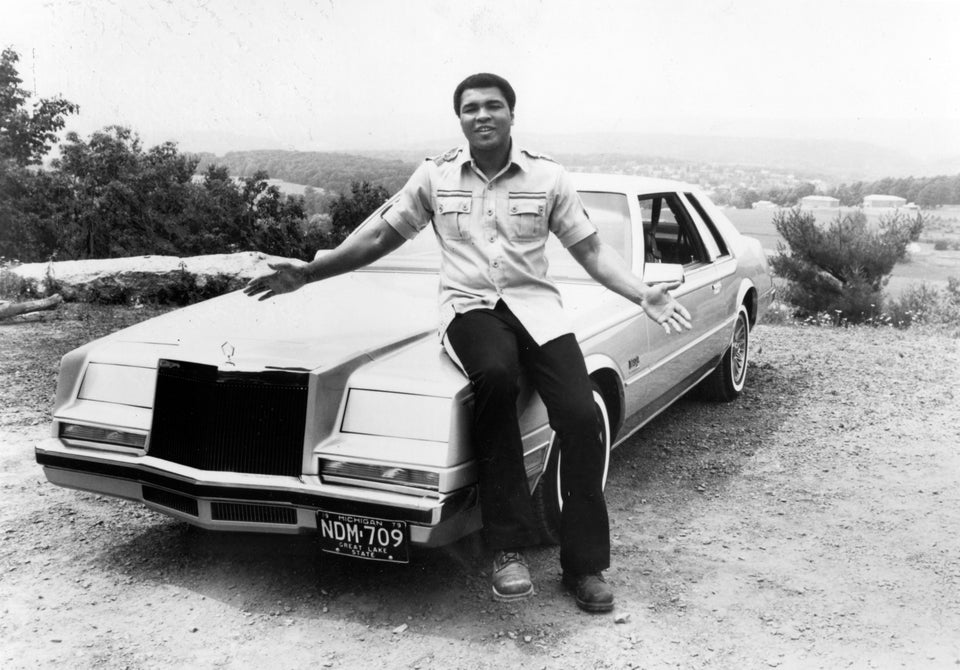 Afro Newspaper/Gado via Getty Images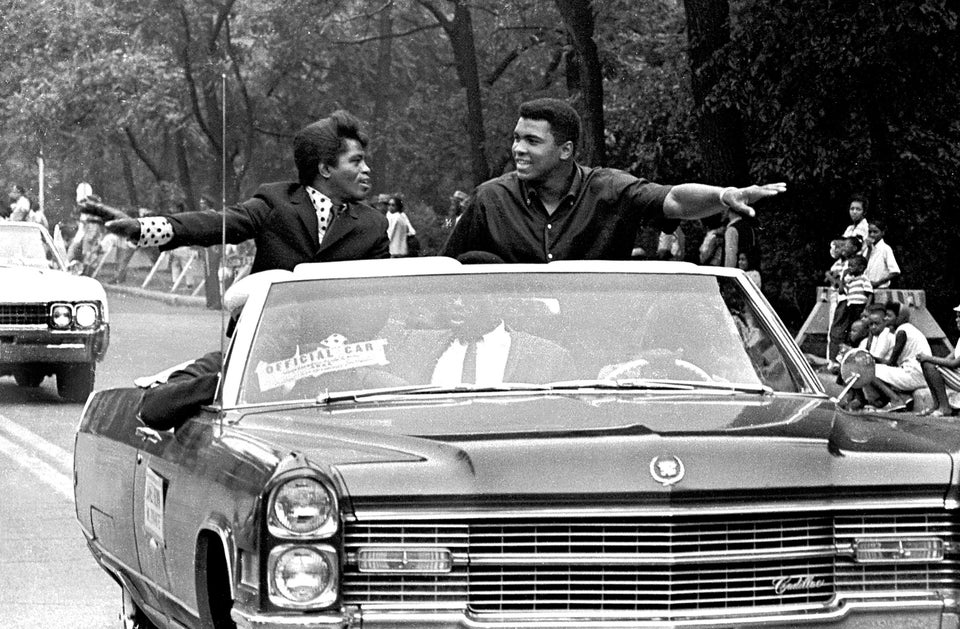 Robert Abbott Sengstacke via Getty Images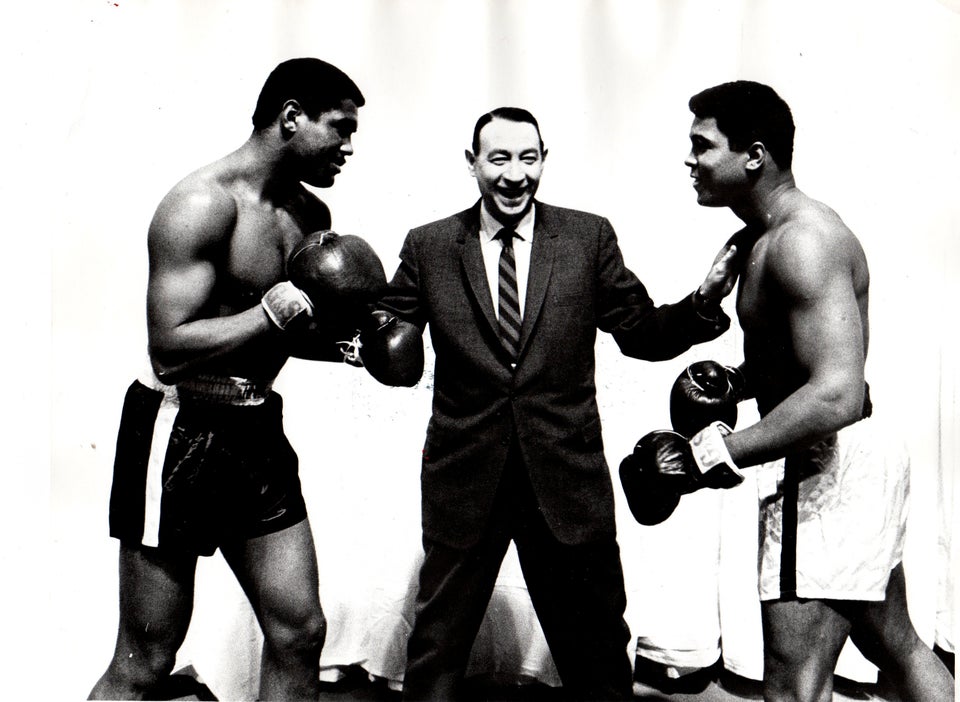 Robert Abbott Sengstacke via Getty Images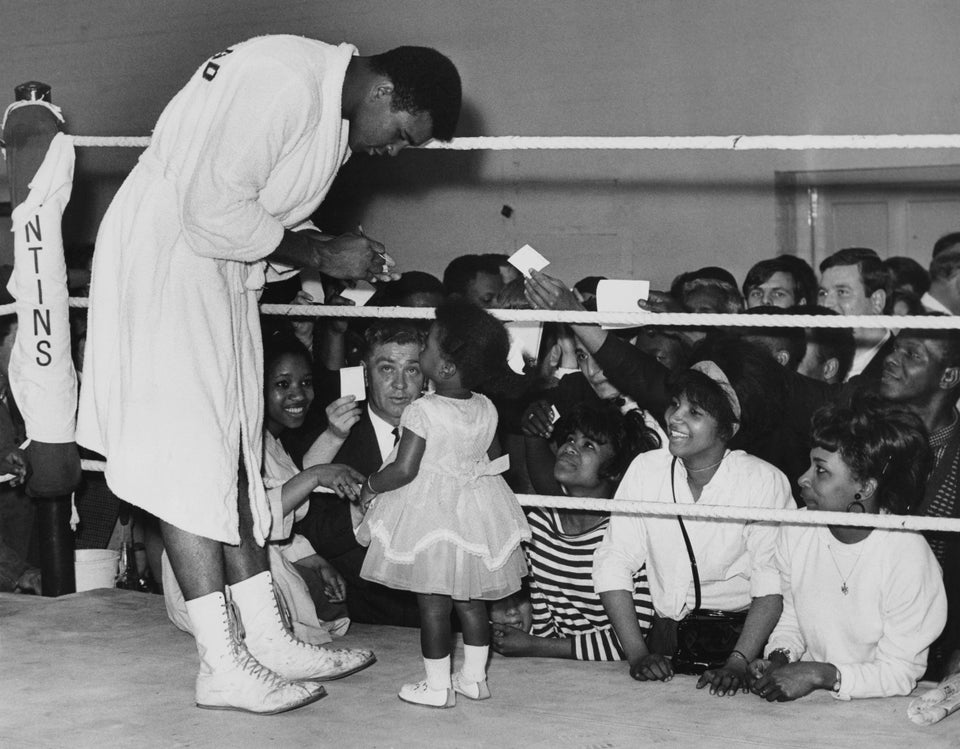 Central Press via Getty Images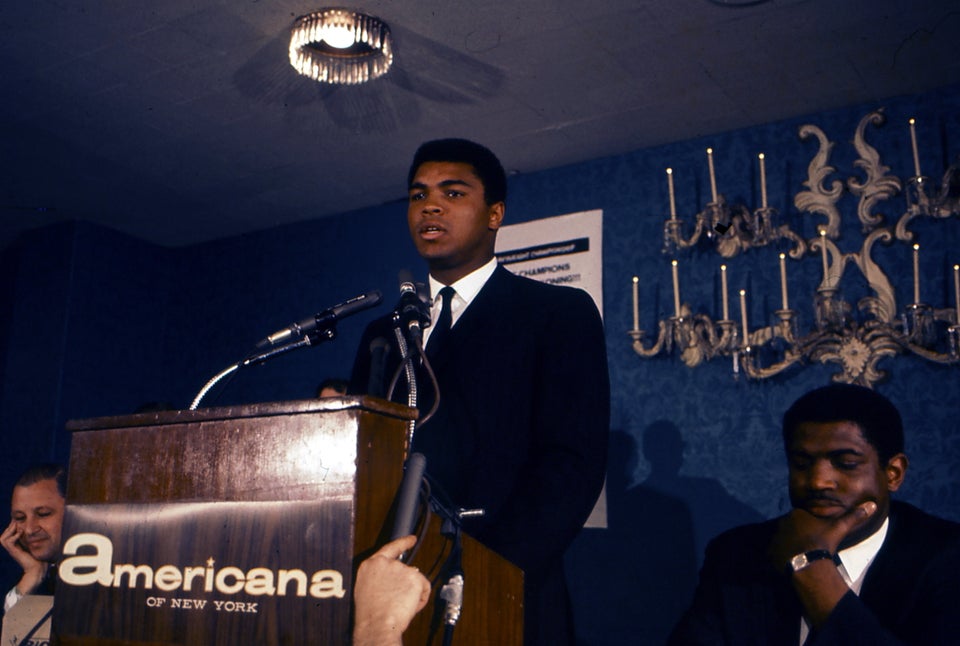 Robert Abbott Sengstacke via Getty Images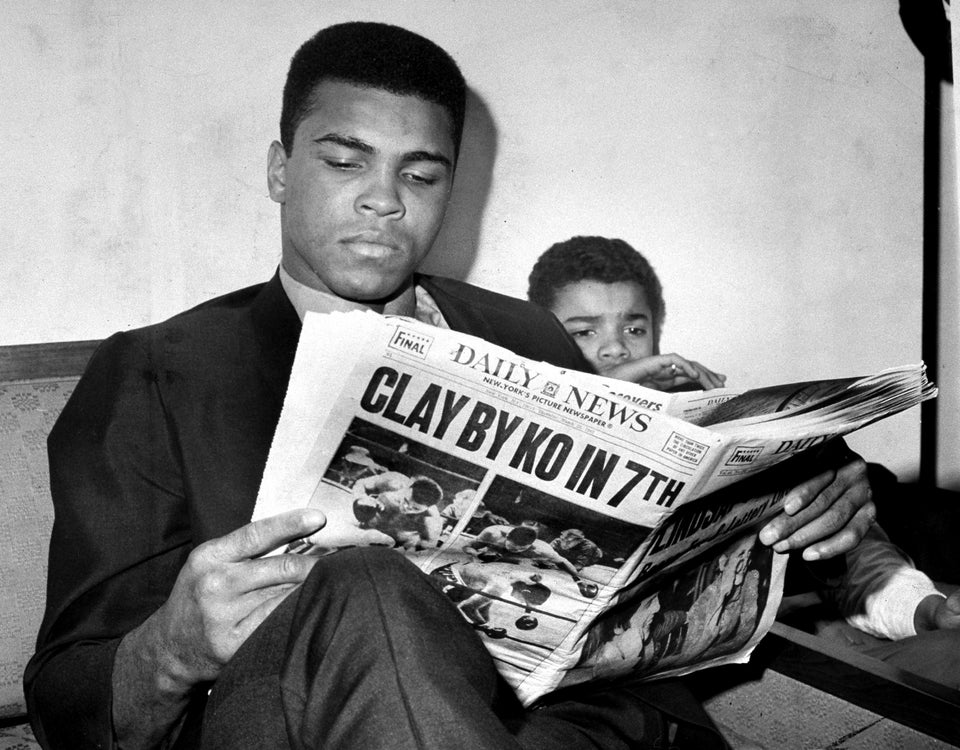 New York Daily News Archive via Getty Images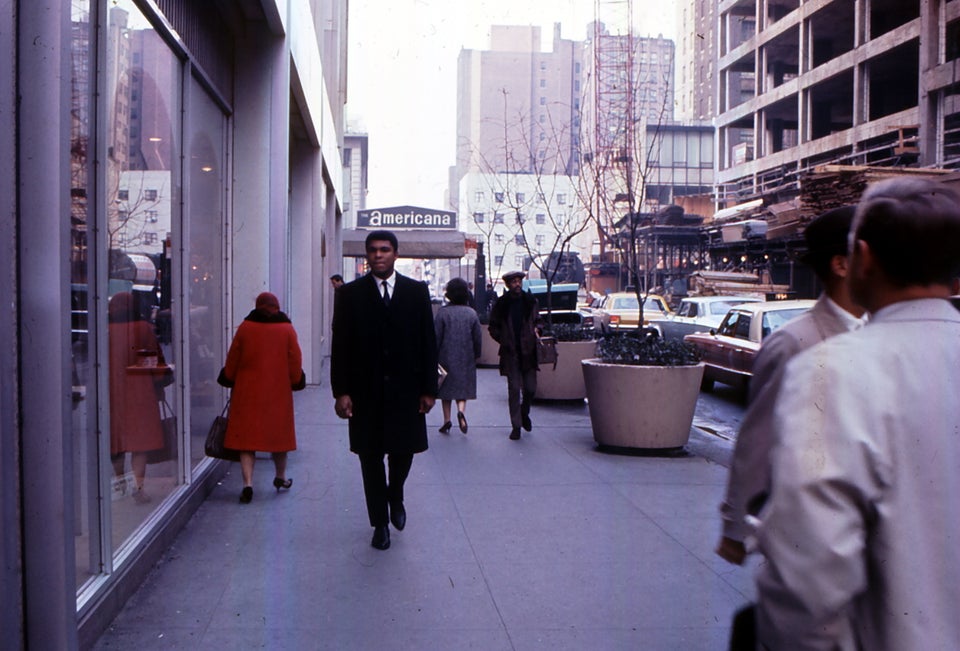 Robert Abbott Sengstacke via Getty Images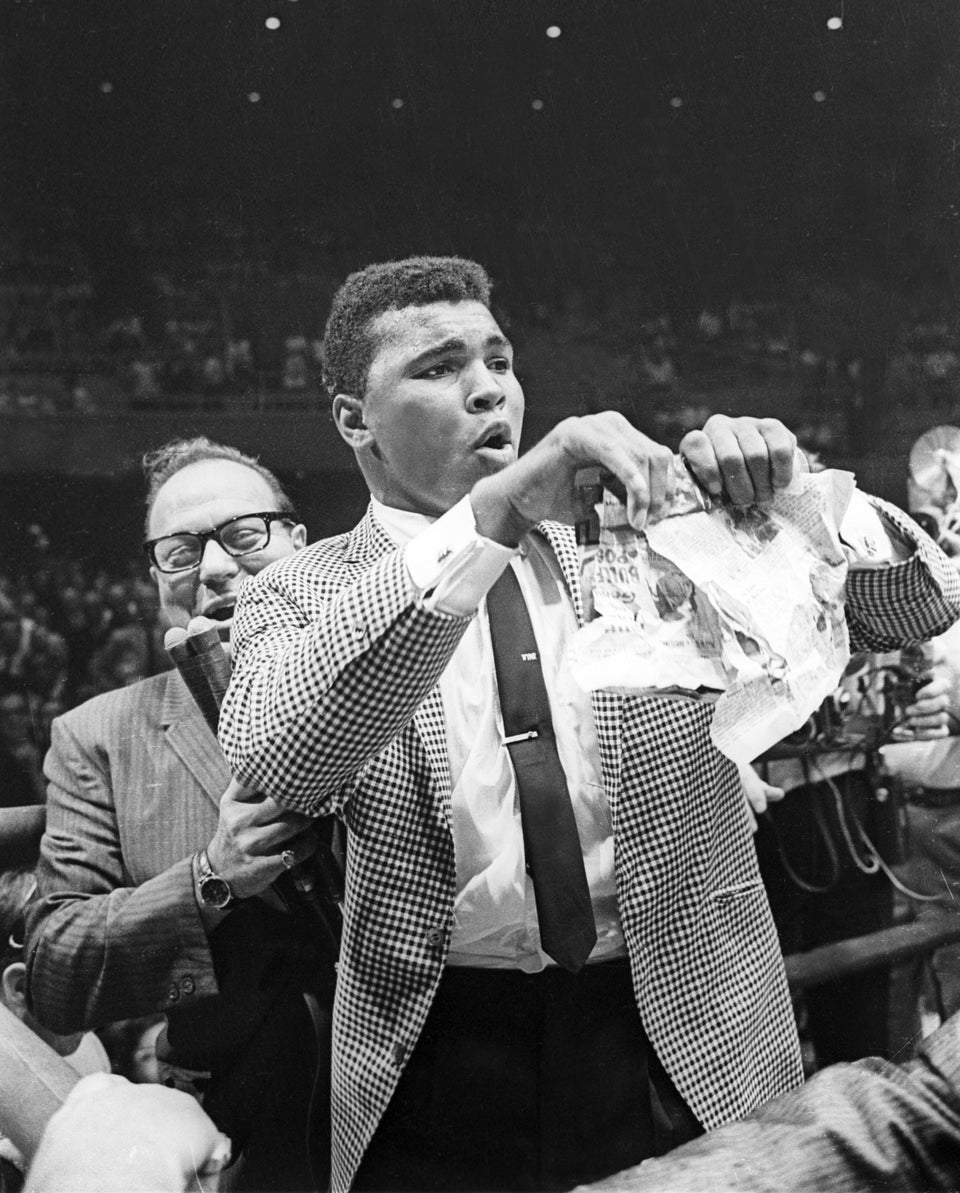 Michael Ochs Archives via Getty Images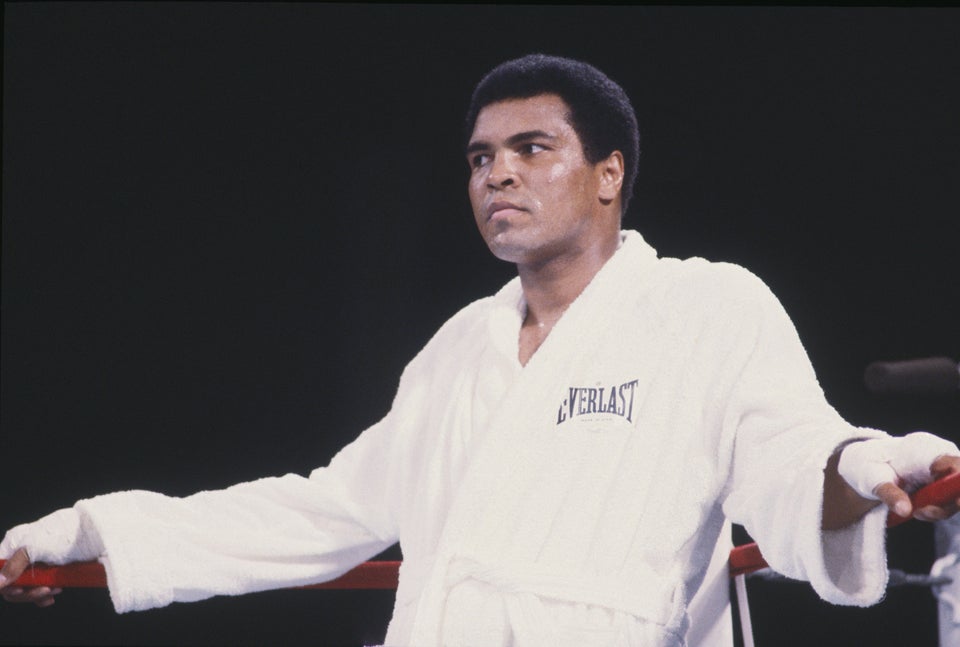 Focus On Sport via Getty Images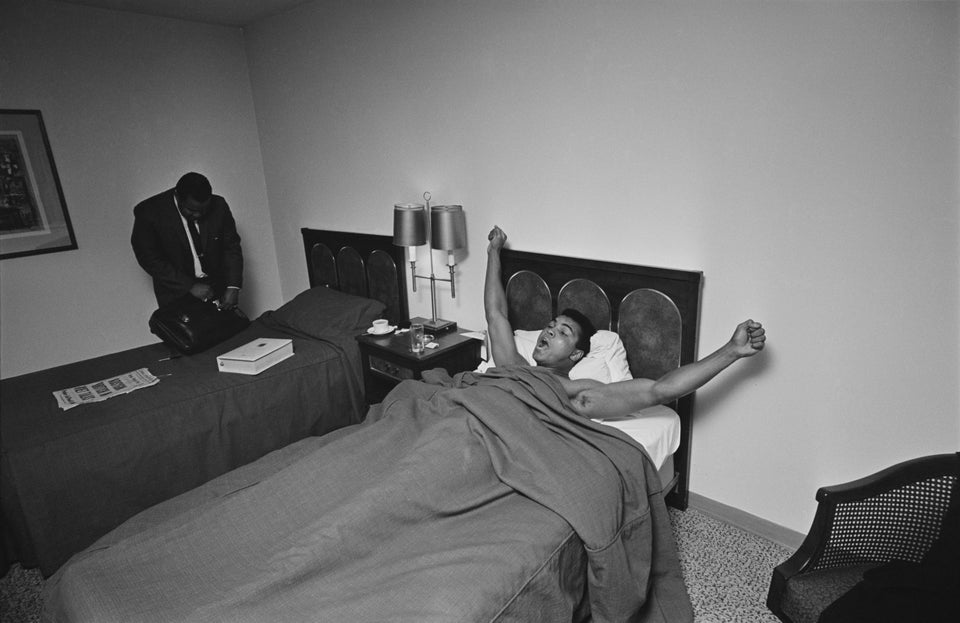 Harry Benson via Getty Images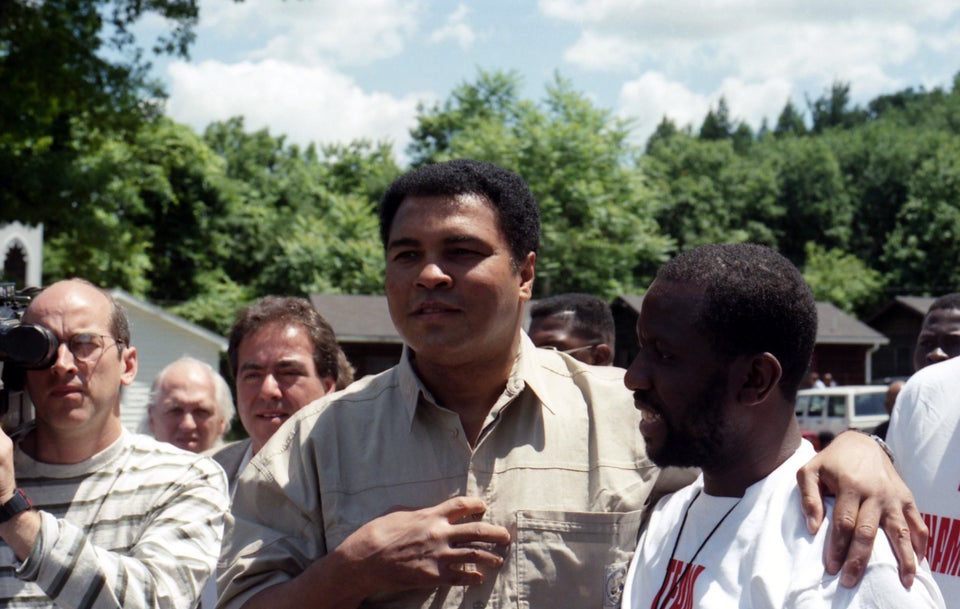 The Ring Magazine via Getty Images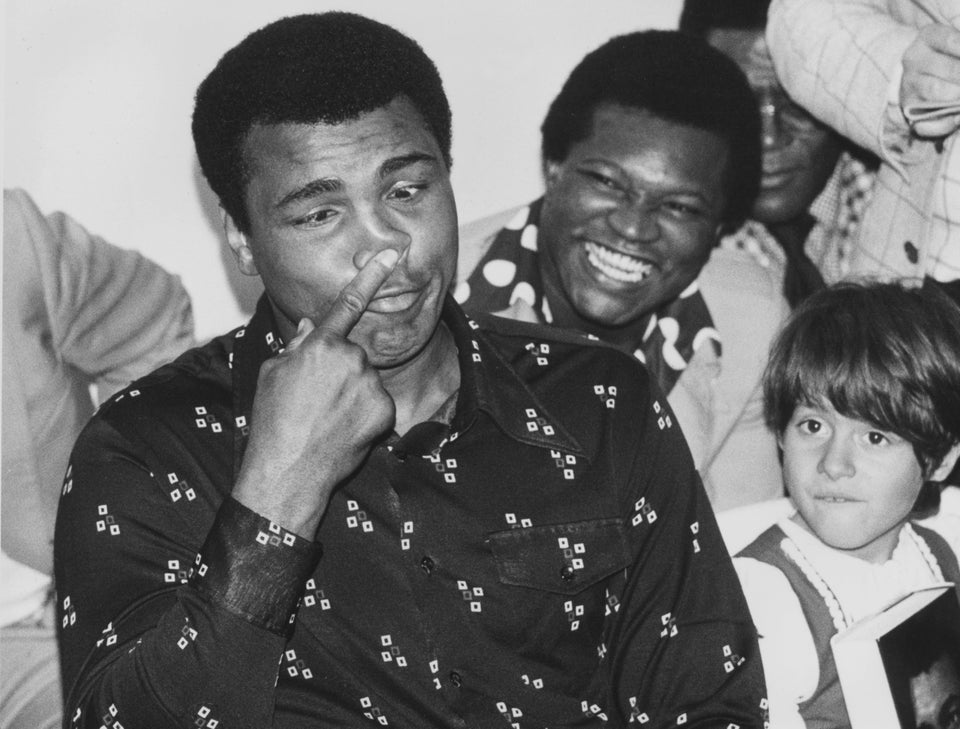 ullstein bild via Getty Images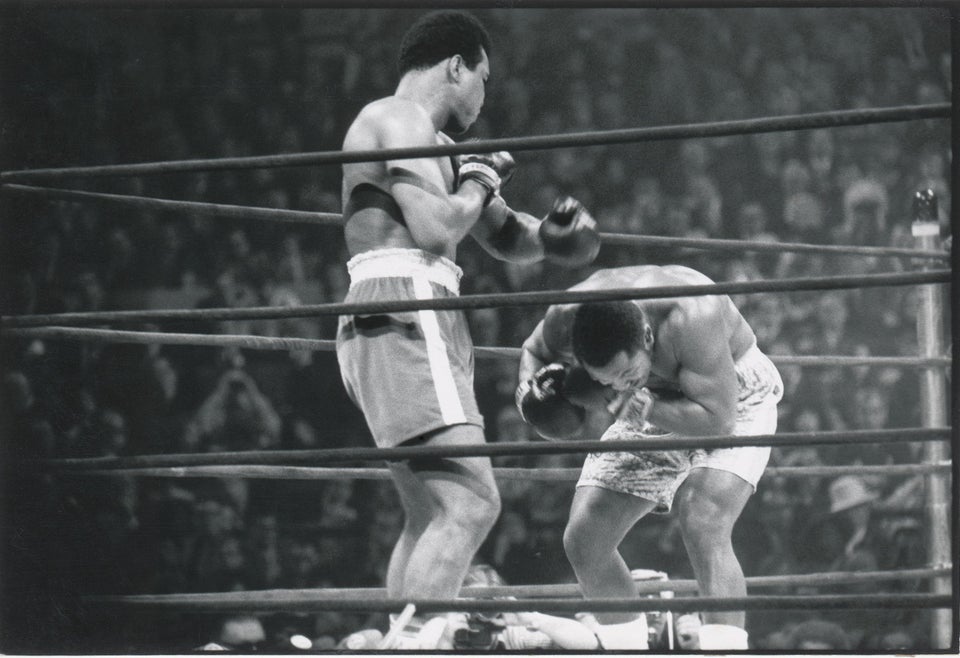 Robert Riger via Getty Images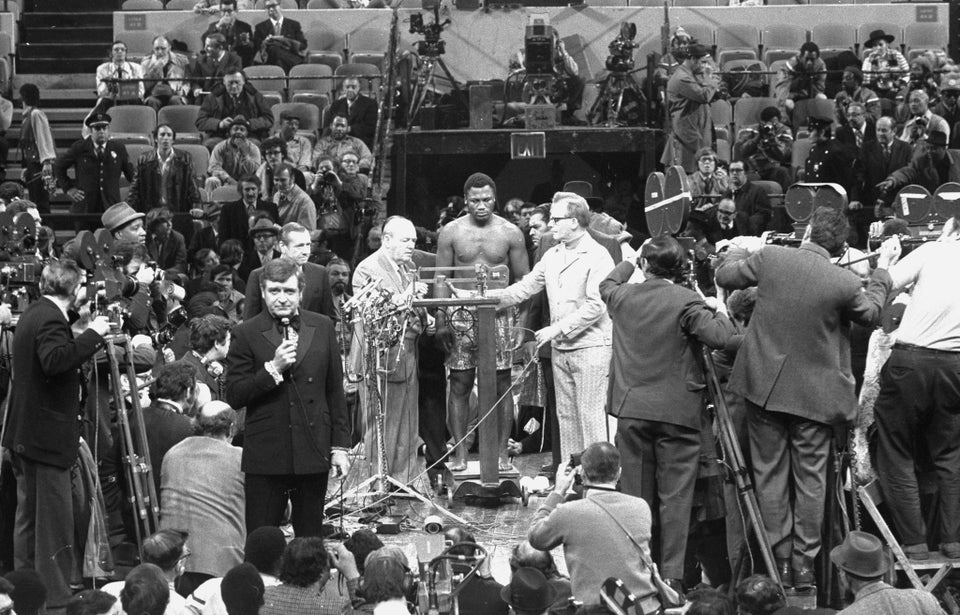 New York Daily News Archive via Getty Images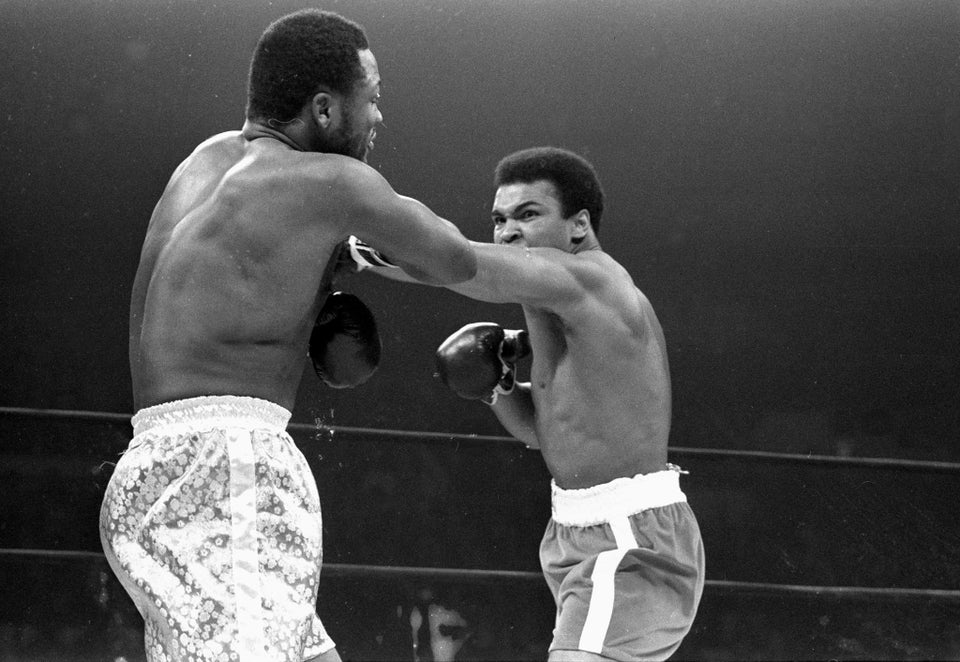 New York Daily News Archive via Getty Images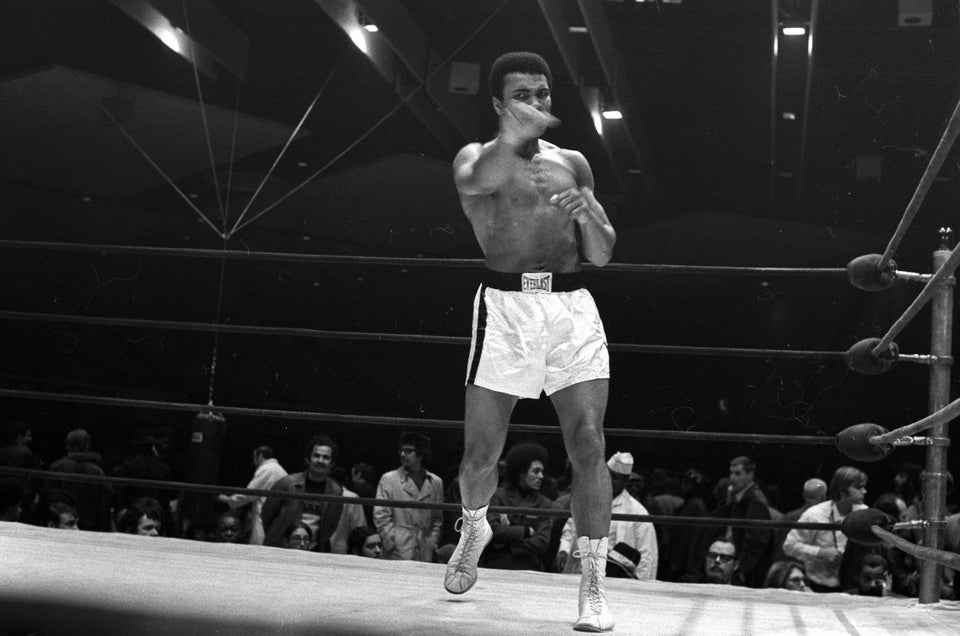 Anwar Hussein via Getty Images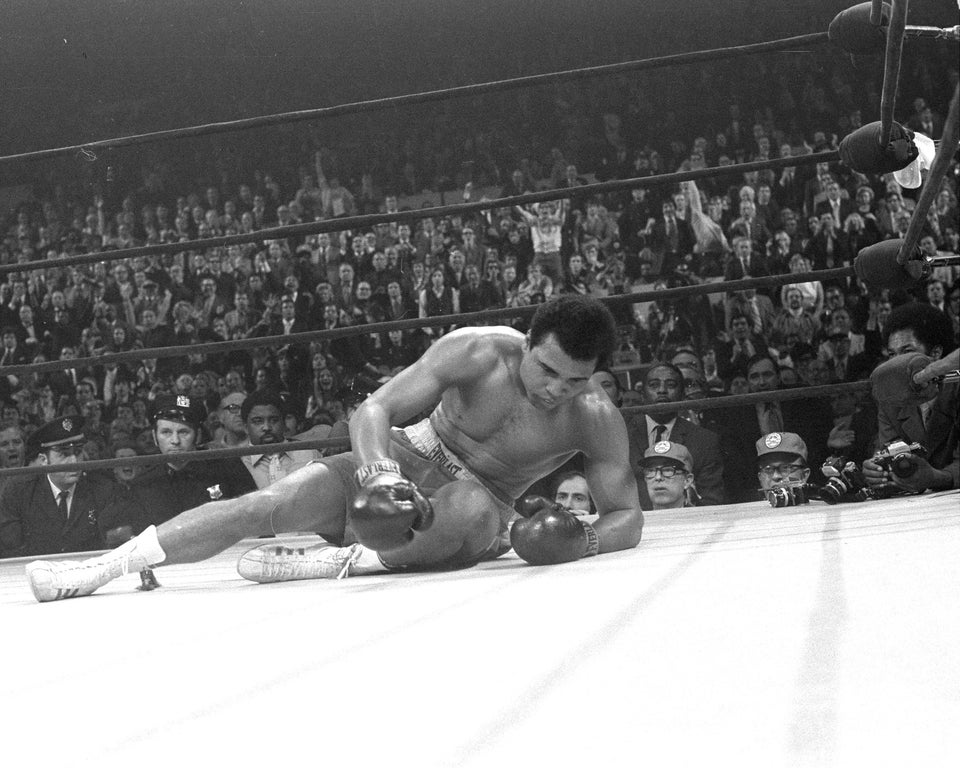 New York Daily News Archive via Getty Images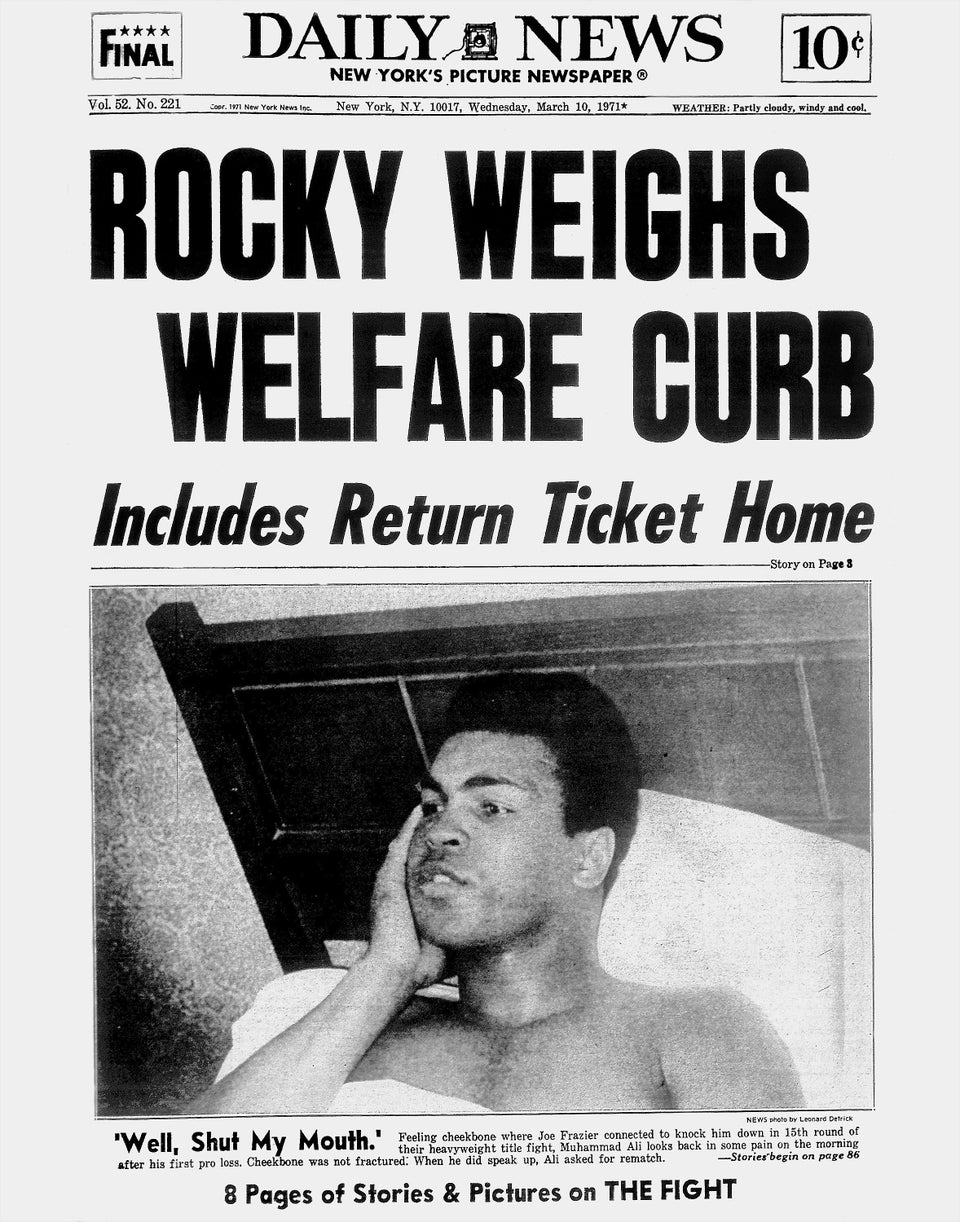 New York Daily News Archive via Getty Images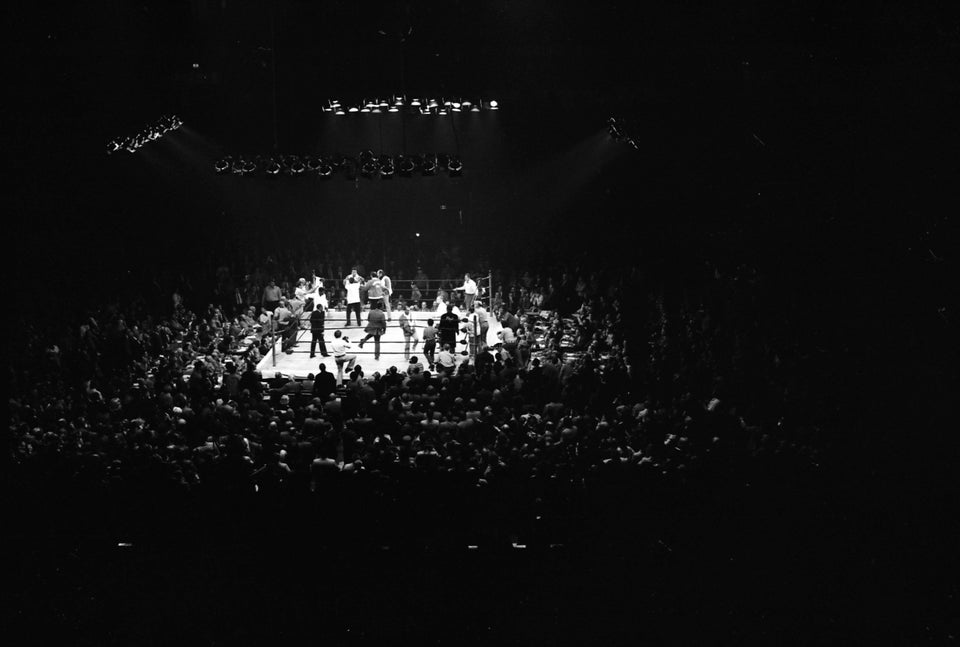 The Ring Magazine via Getty Images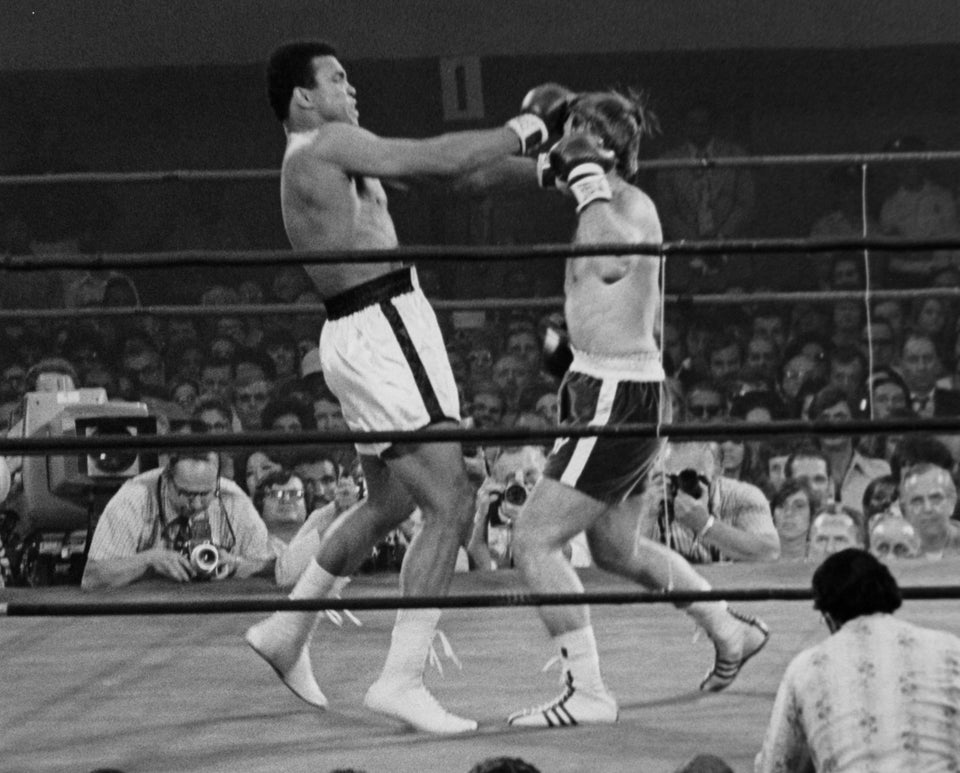 The Ring Magazine via Getty Images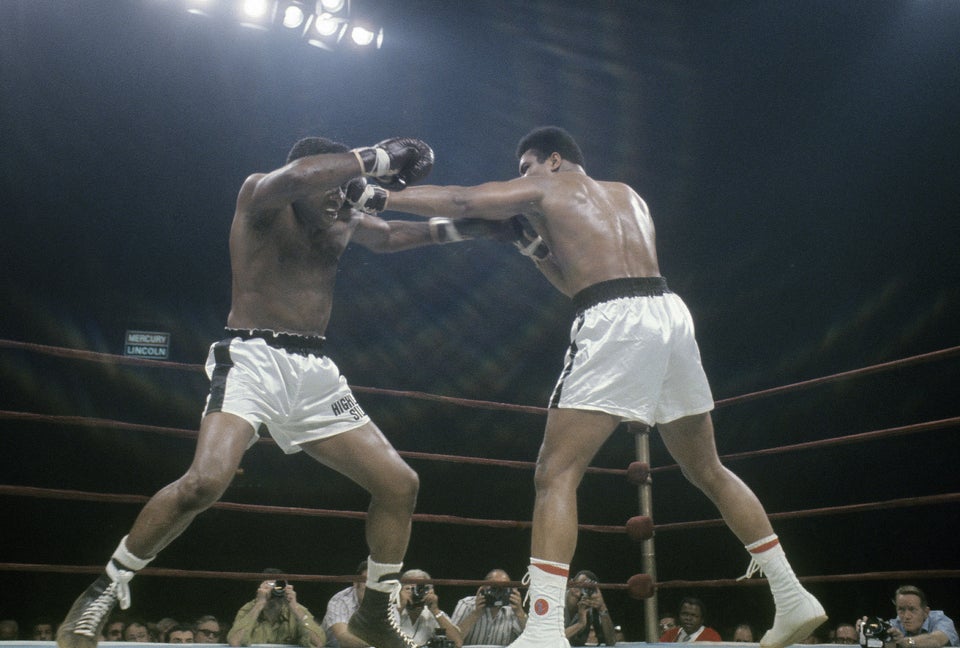 Focus On Sport via Getty Images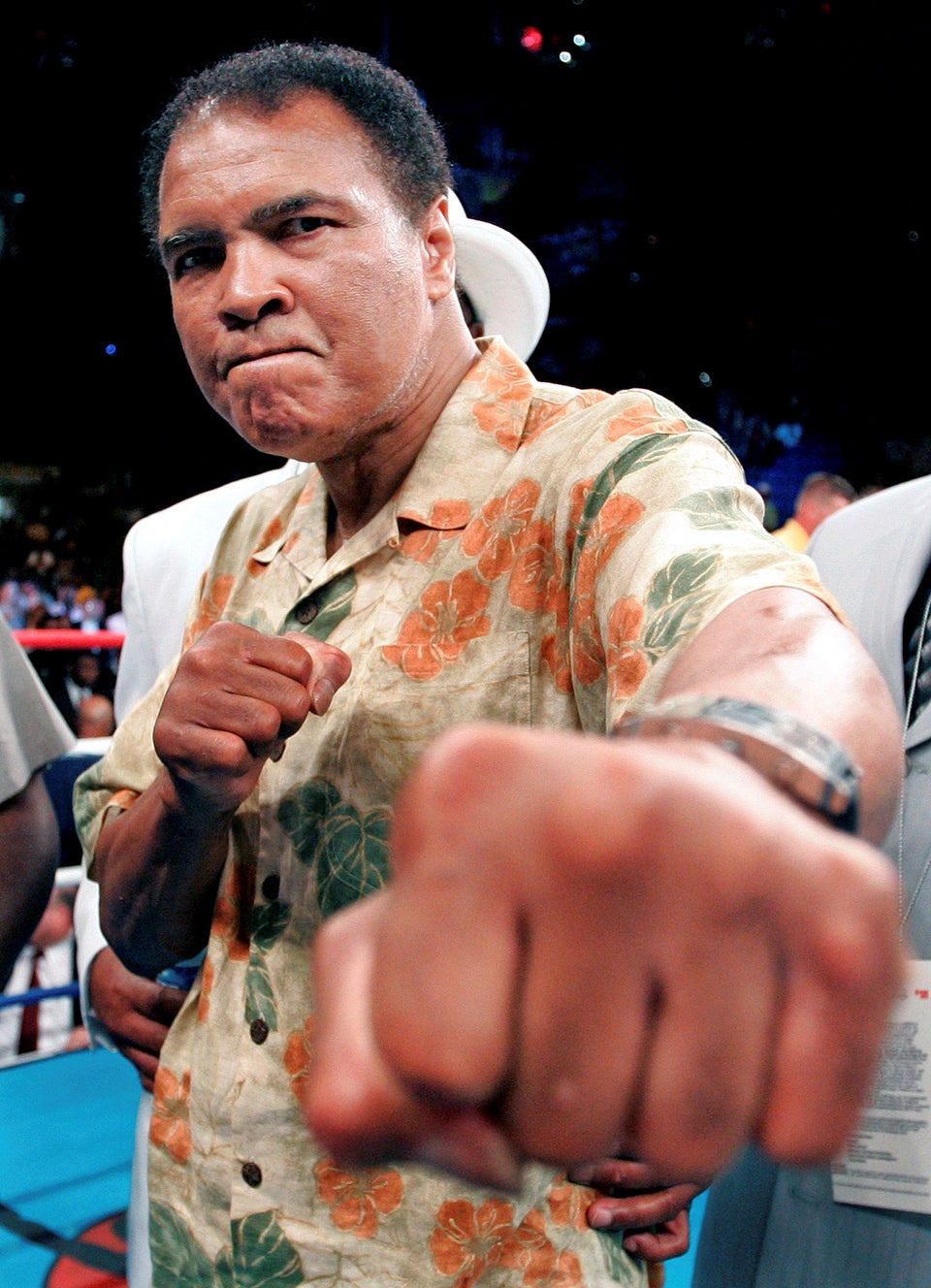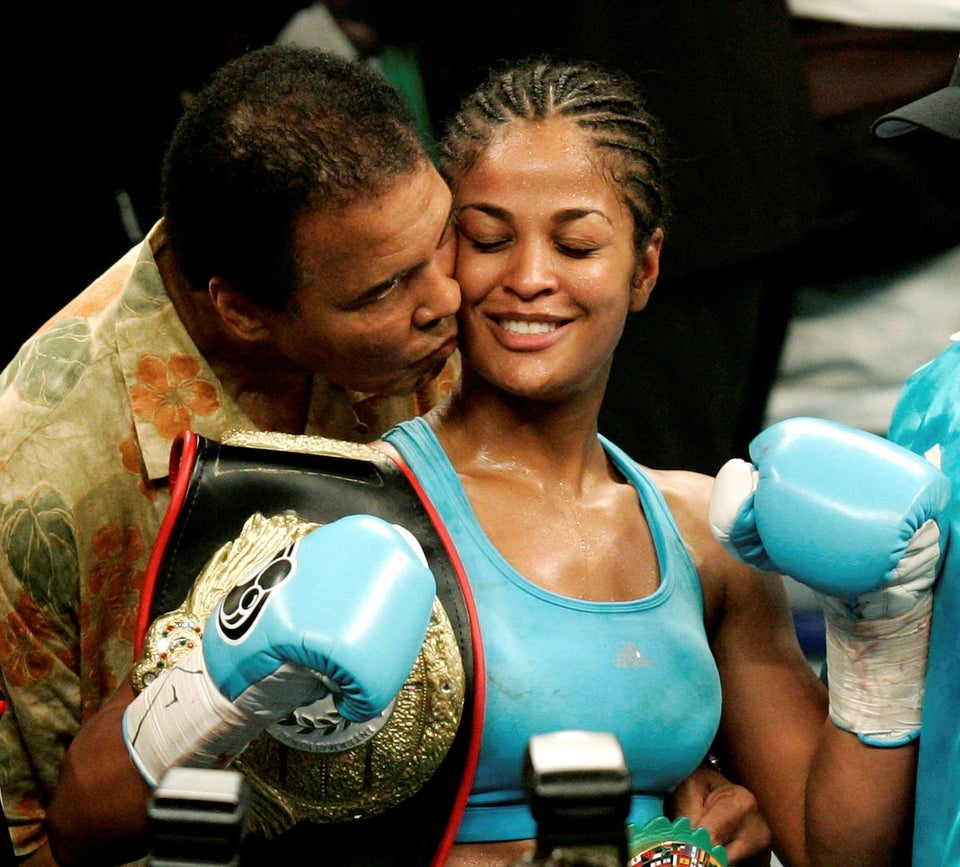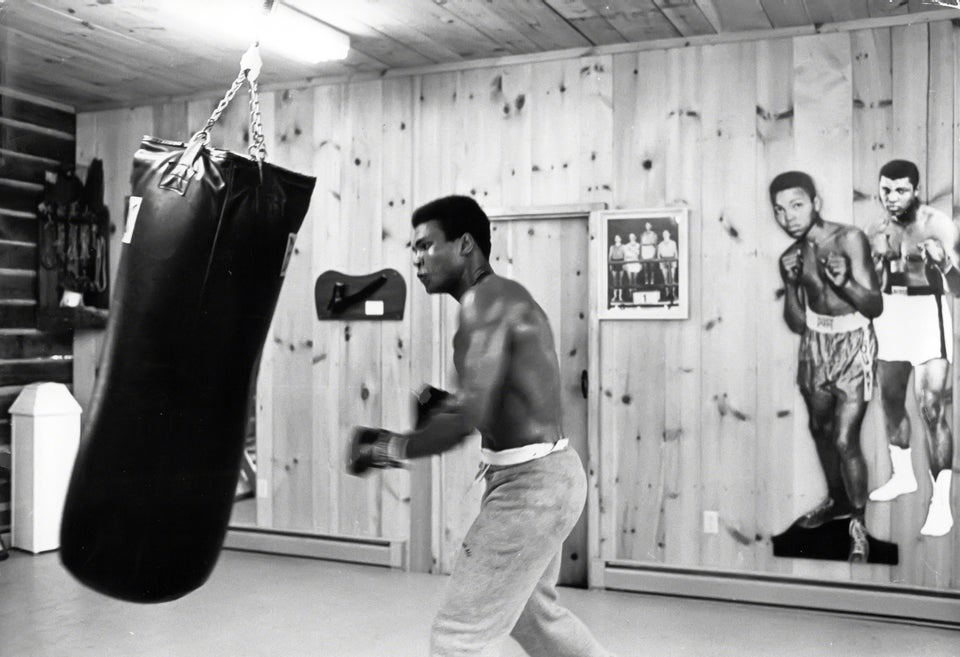 Images Press via Getty Images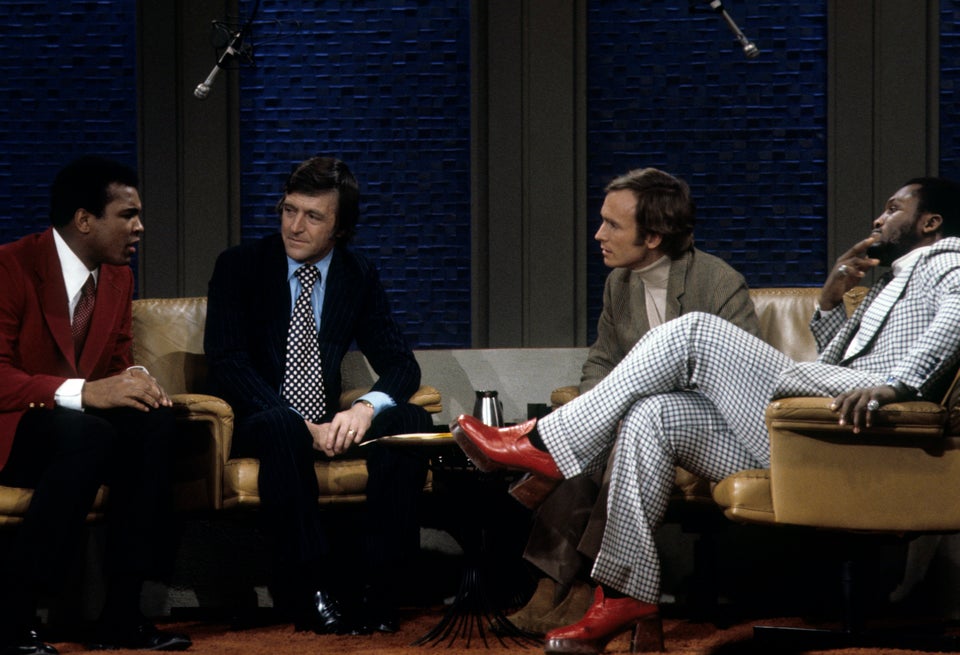 ABC Photo Archives via Getty Images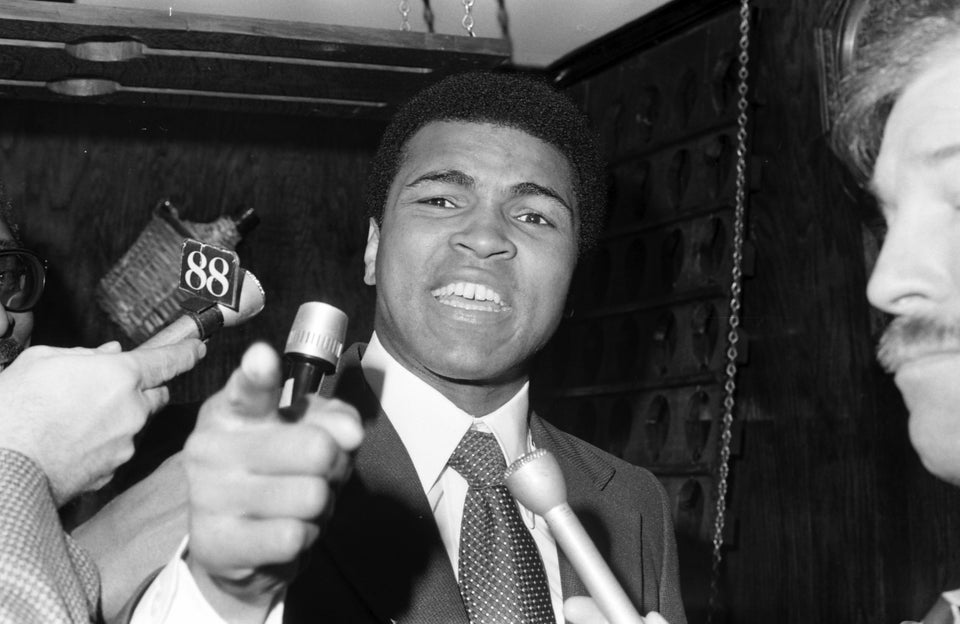 The Ring Magazine via Getty Images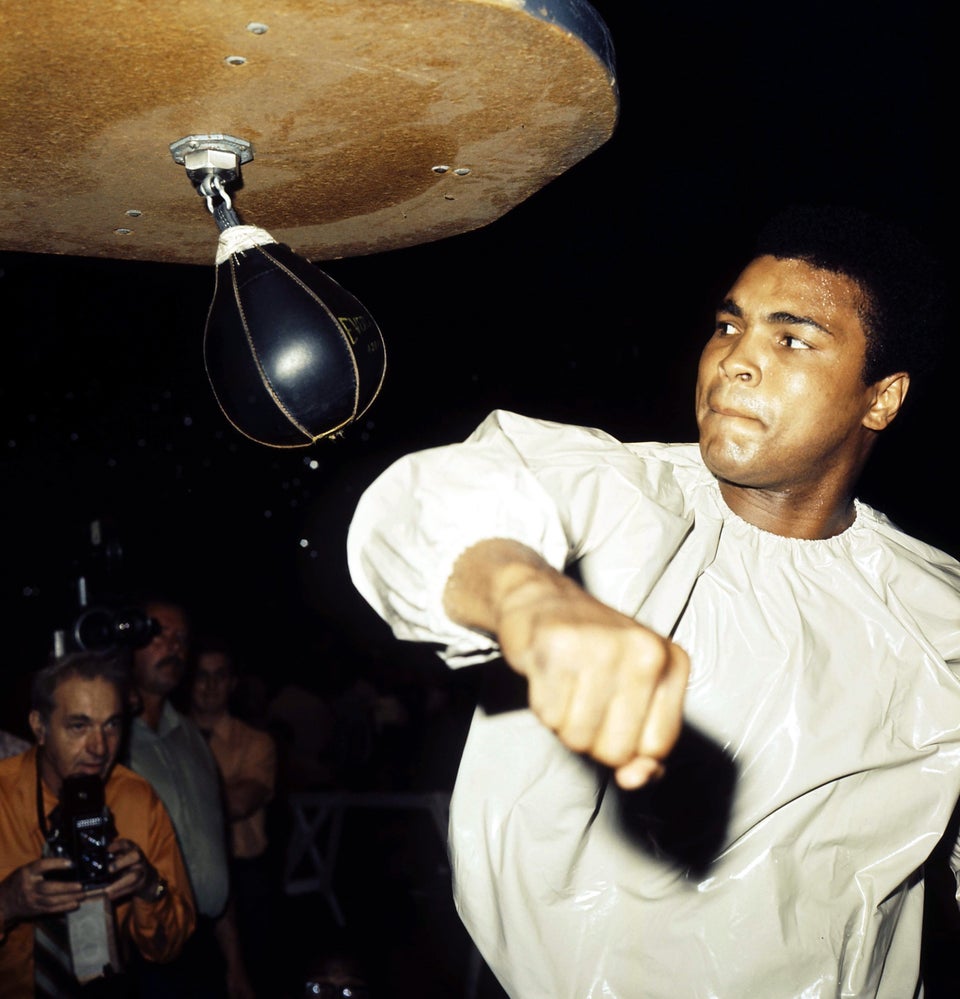 The Ring Magazine via Getty Images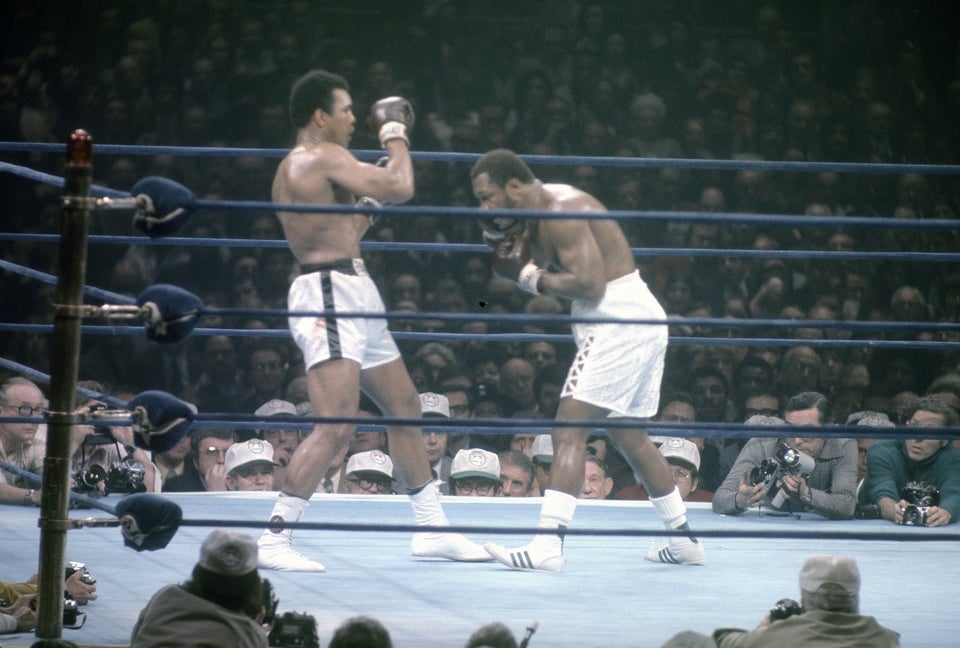 Focus On Sport via Getty Images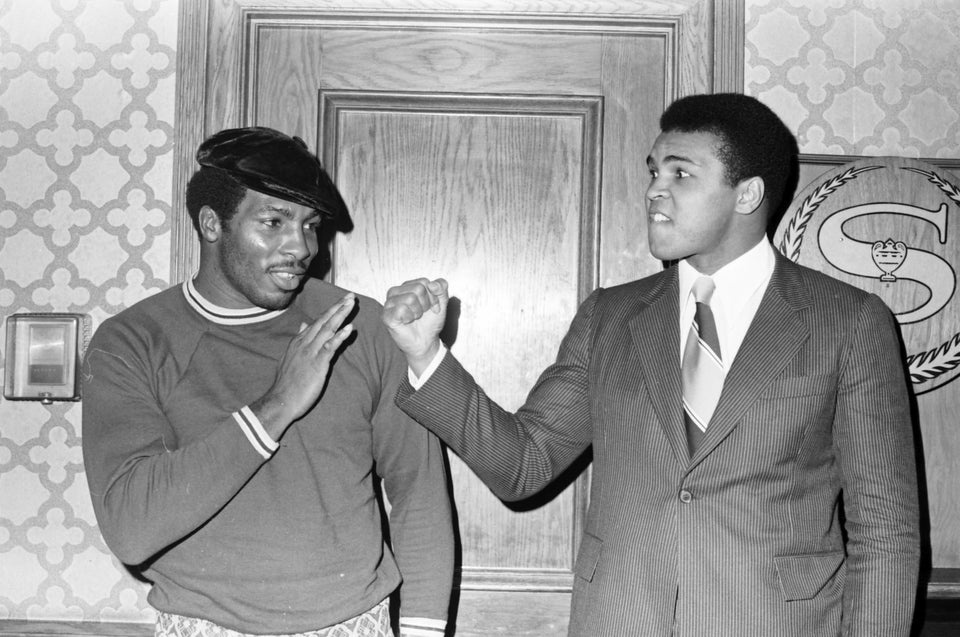 The Ring Magazine via Getty Images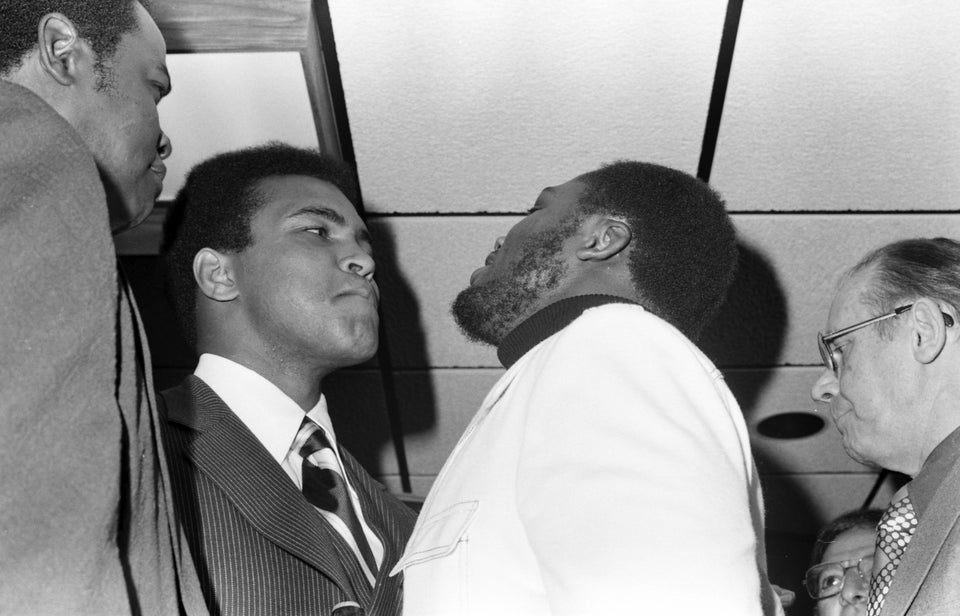 The Ring Magazine via Getty Images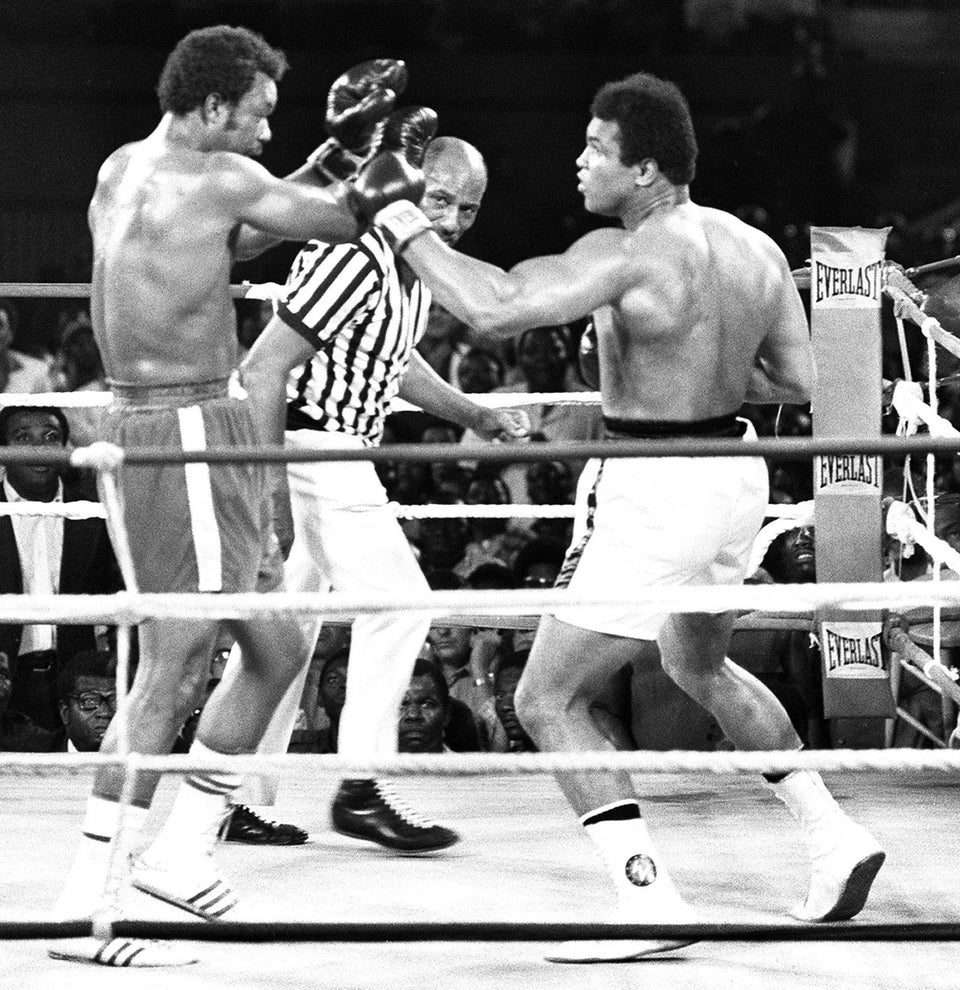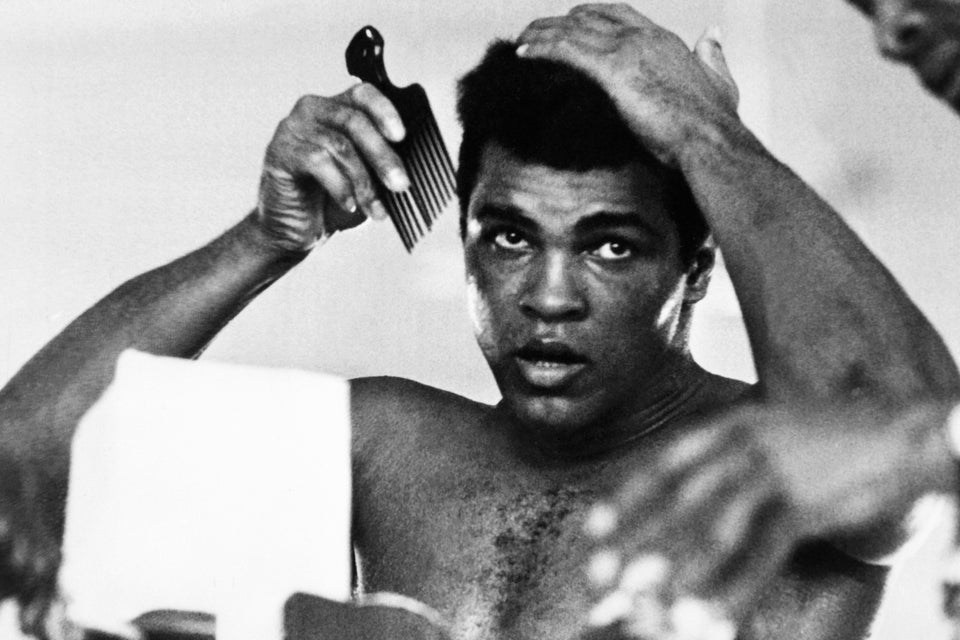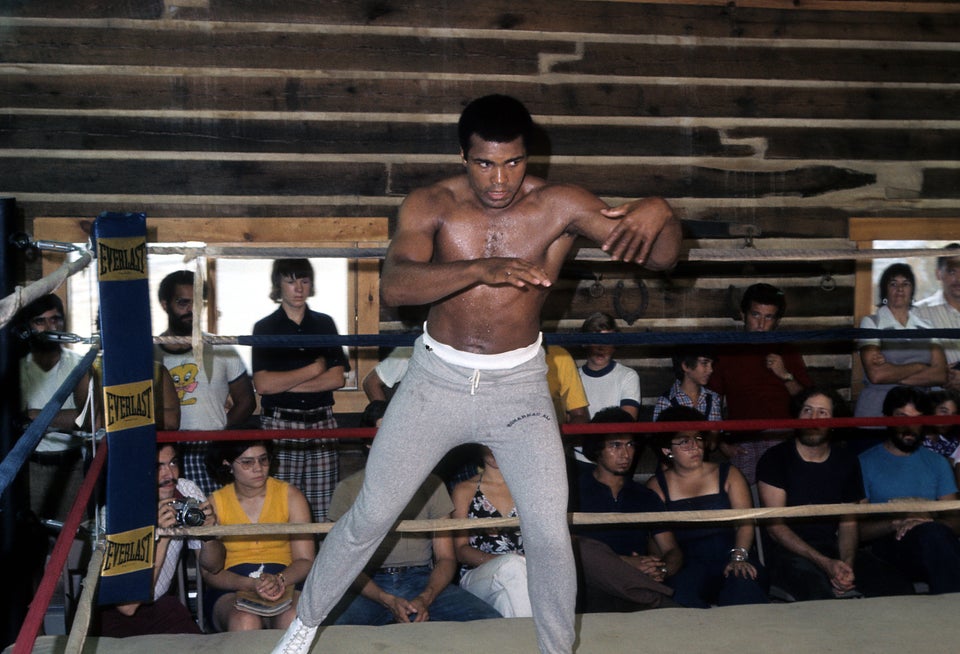 The Ring Magazine via Getty Images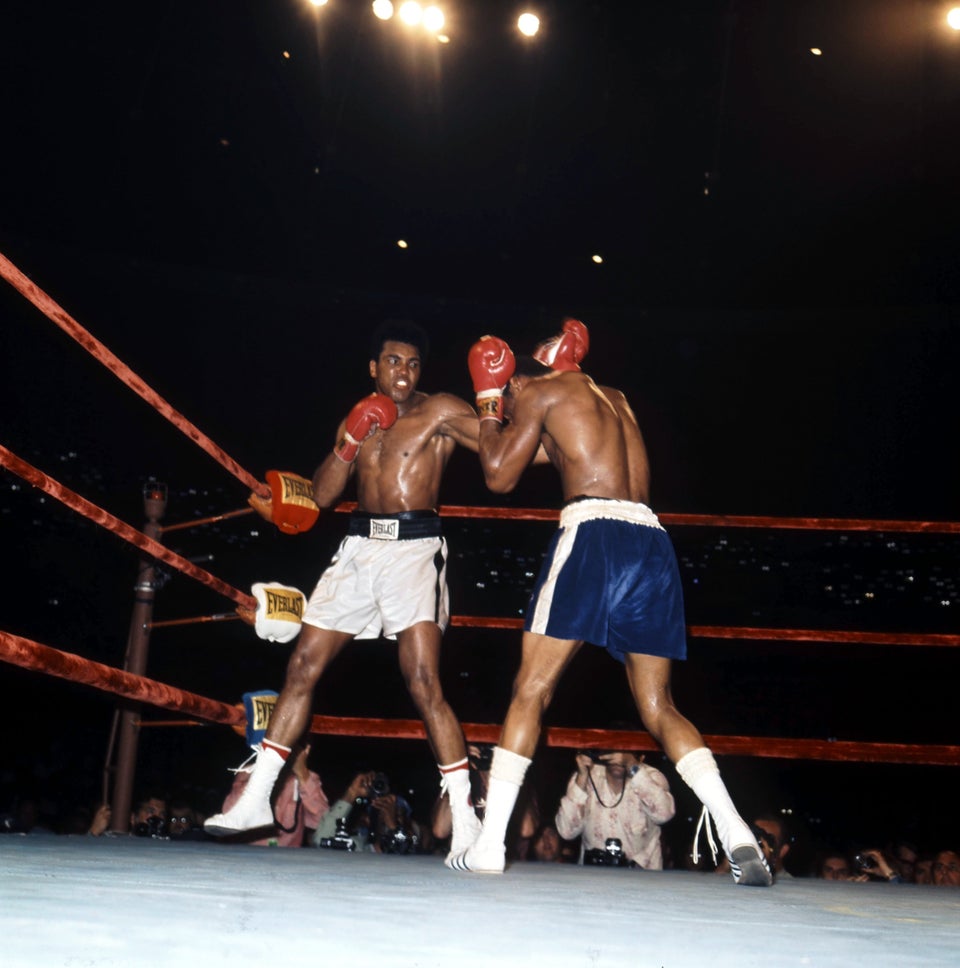 The Ring Magazine via Getty Images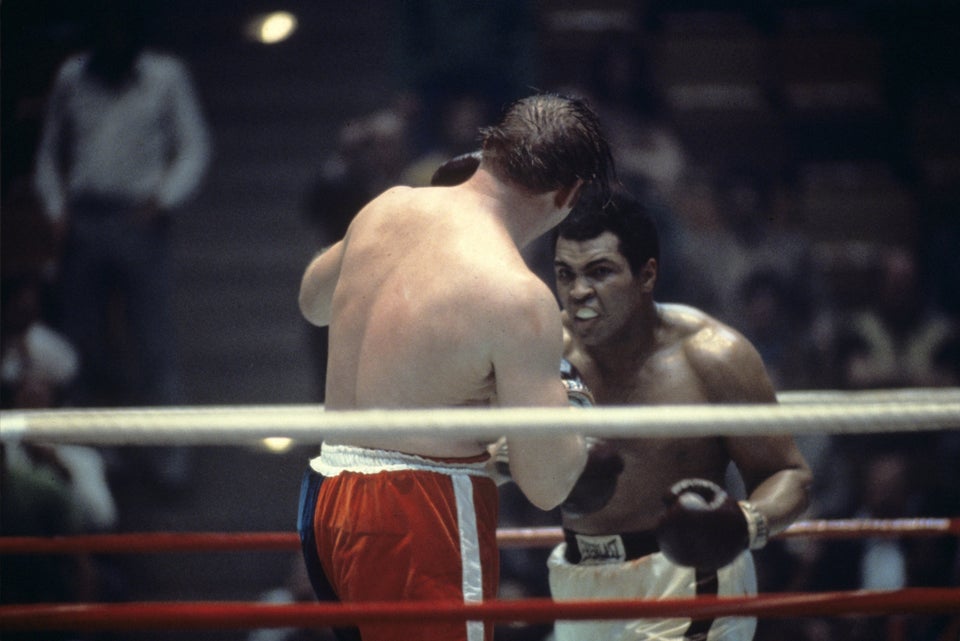 Tony Tomsic via Getty Images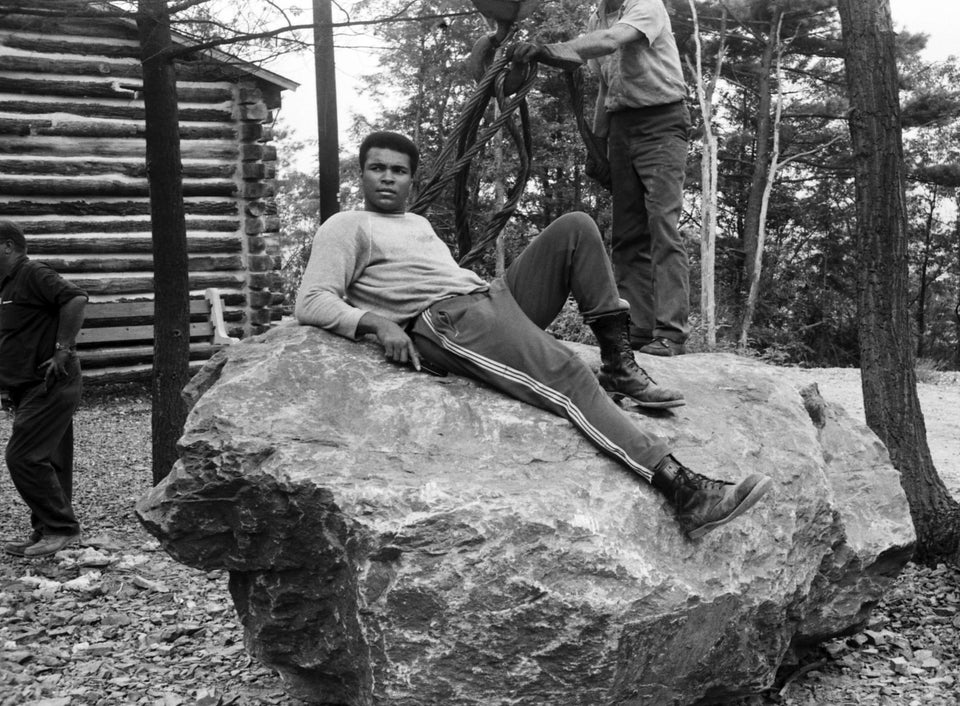 The Ring Magazine via Getty Images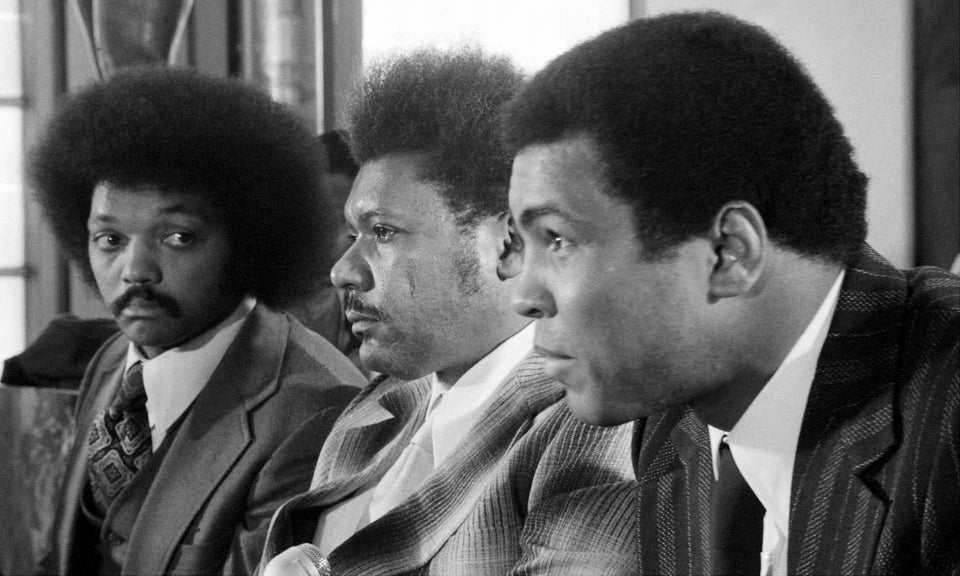 New York Daily News Archive via Getty Images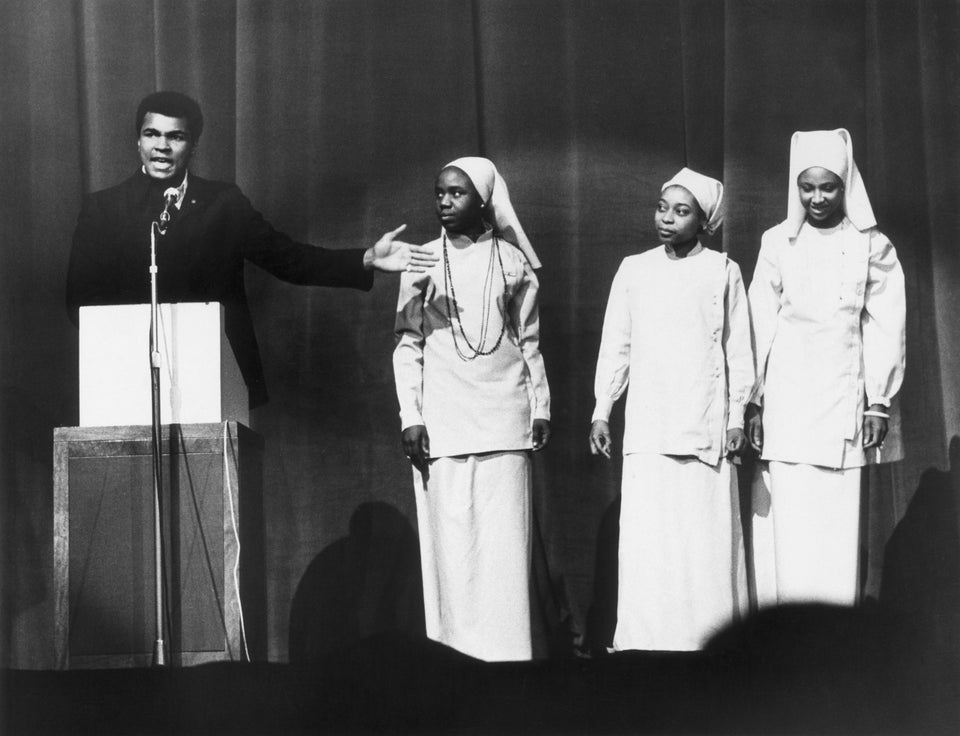 Tim Graham via Getty Images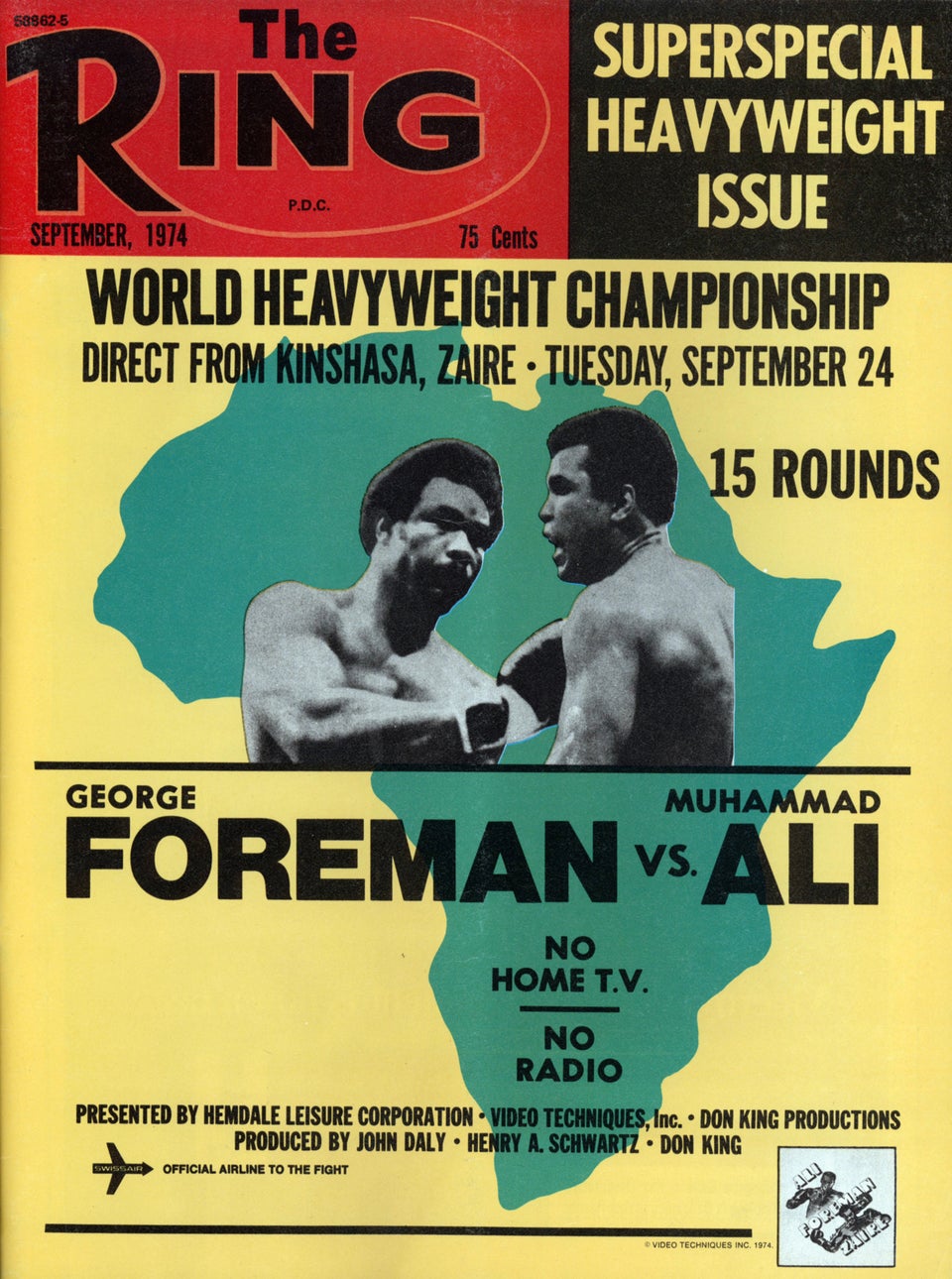 The Ring Magazine via Getty Images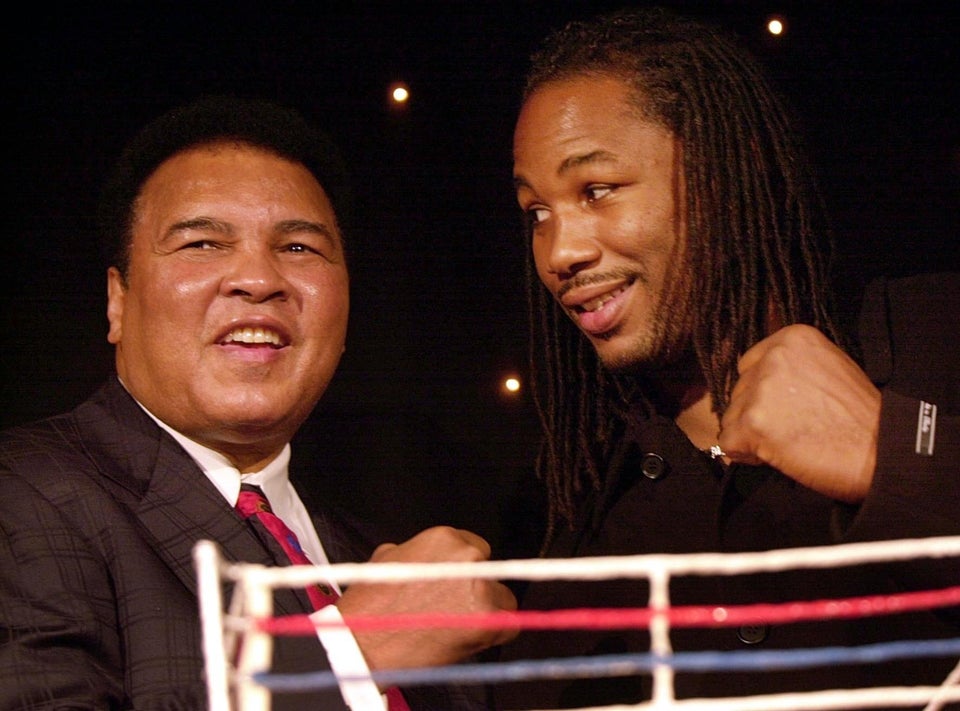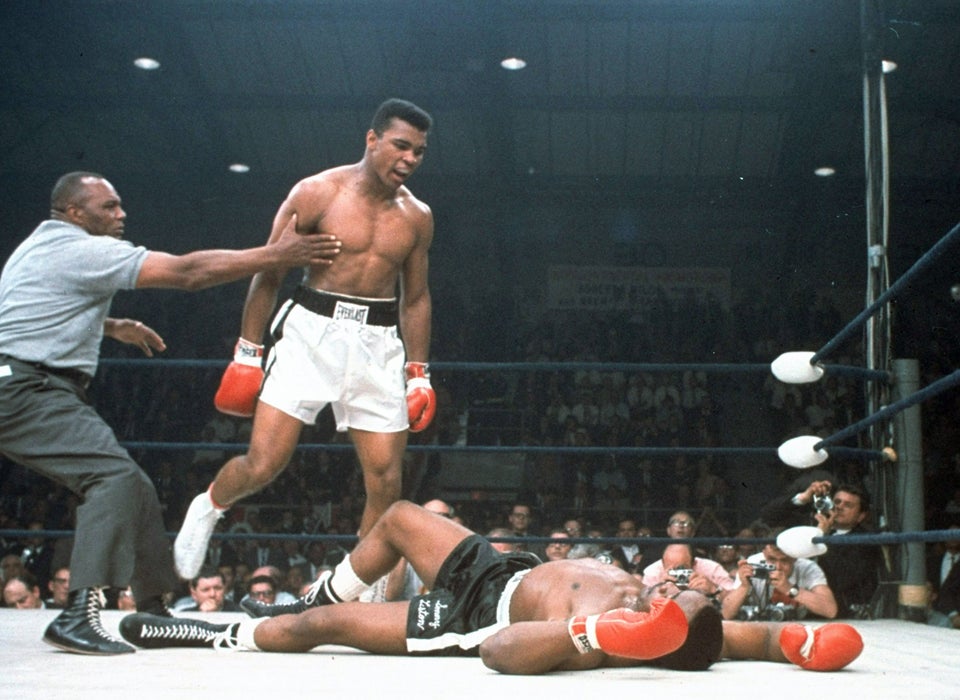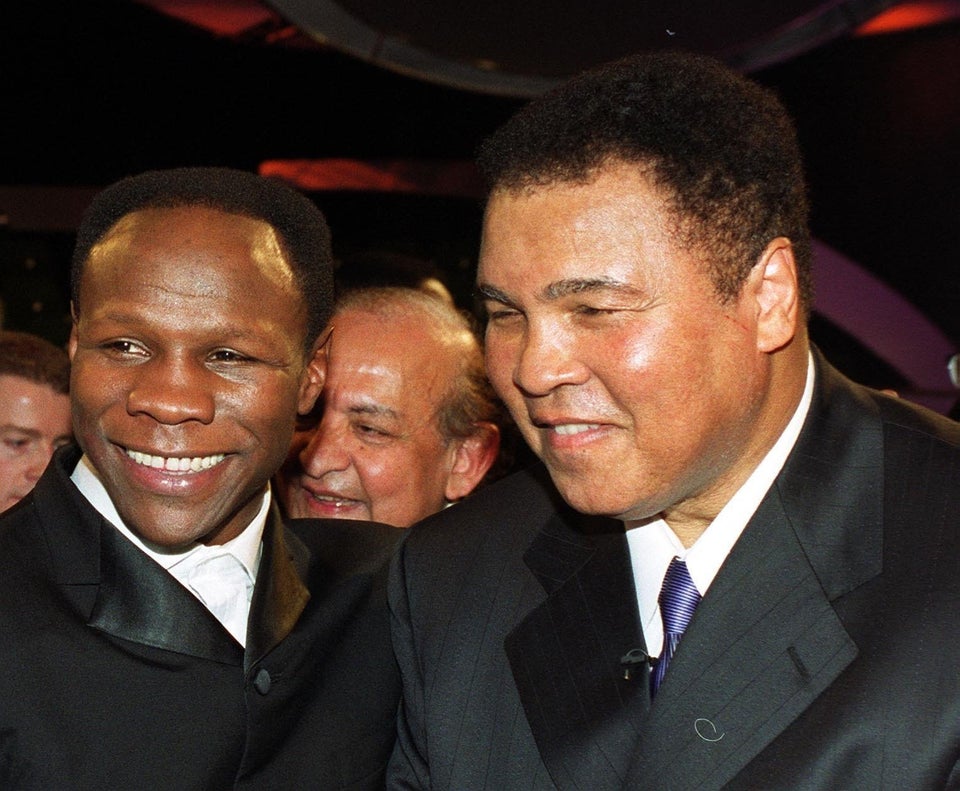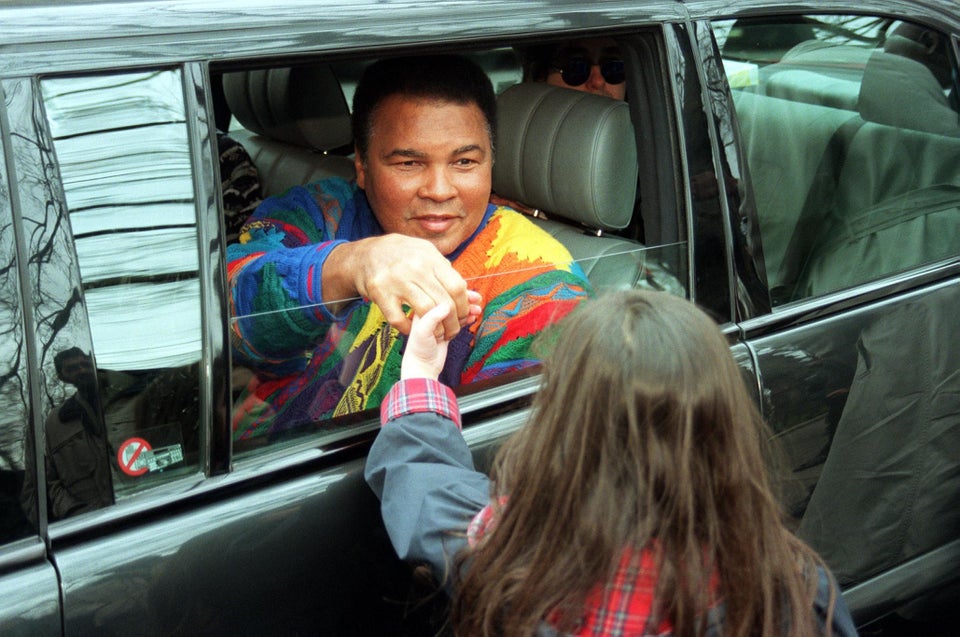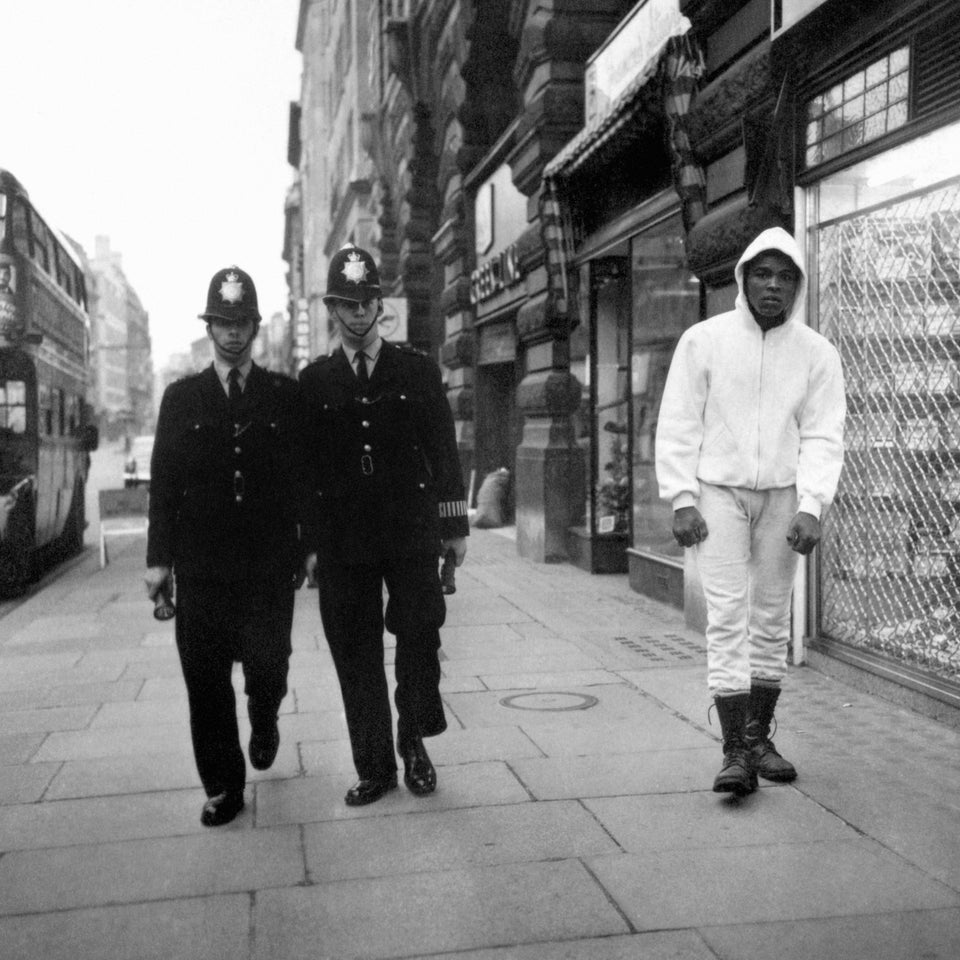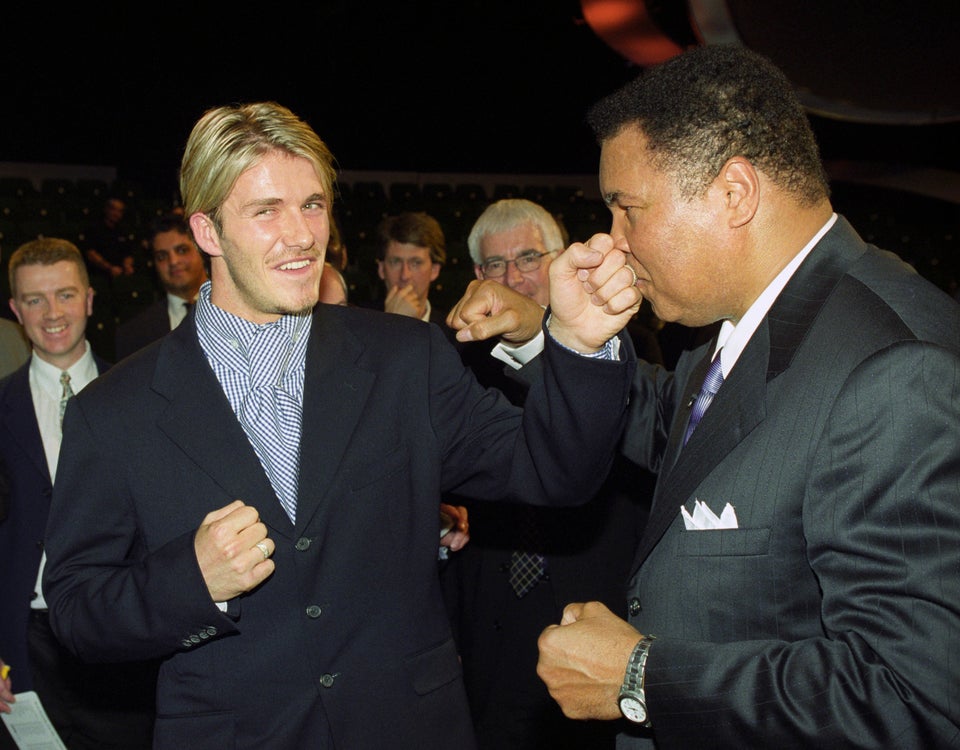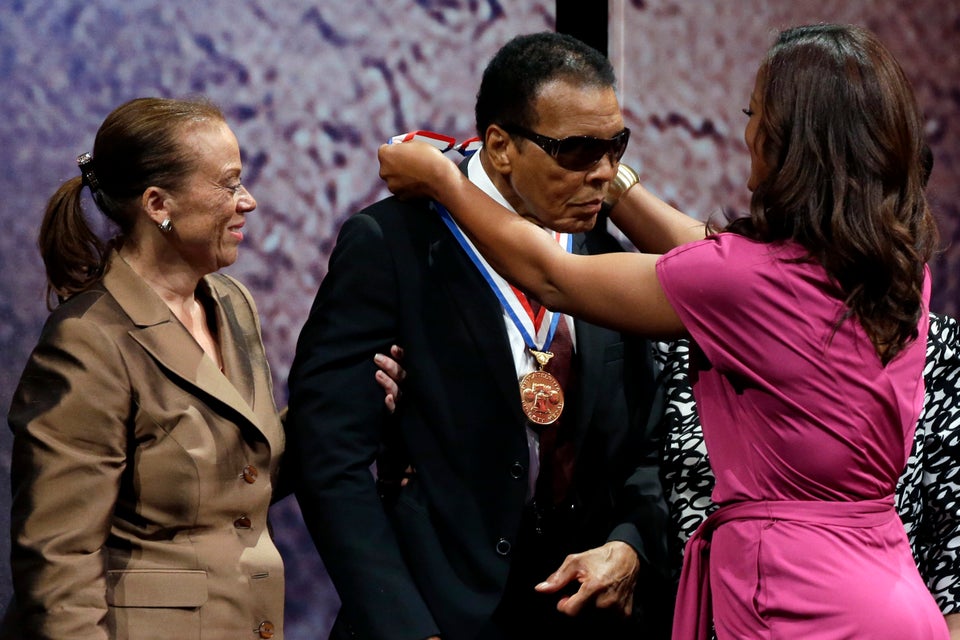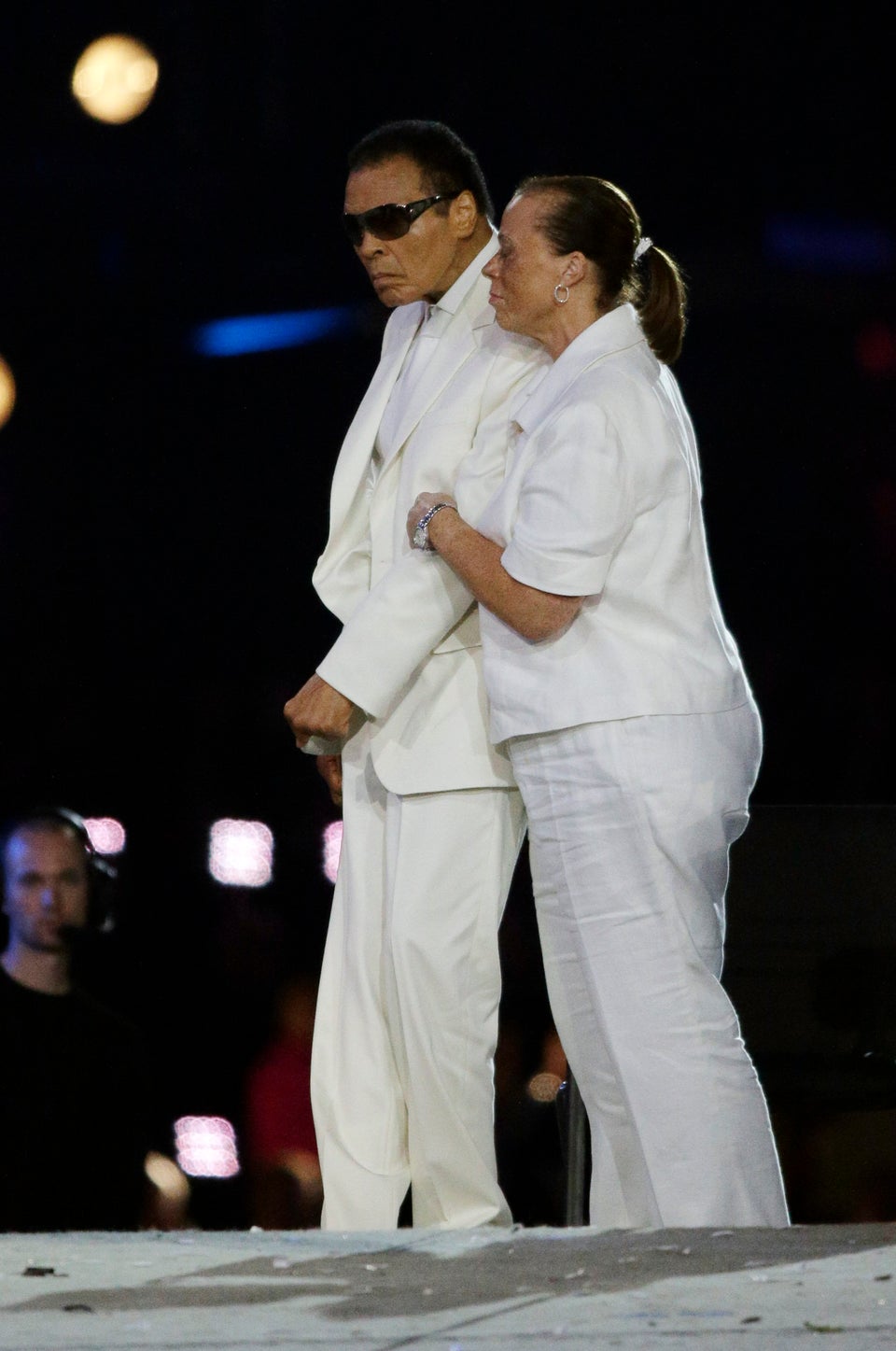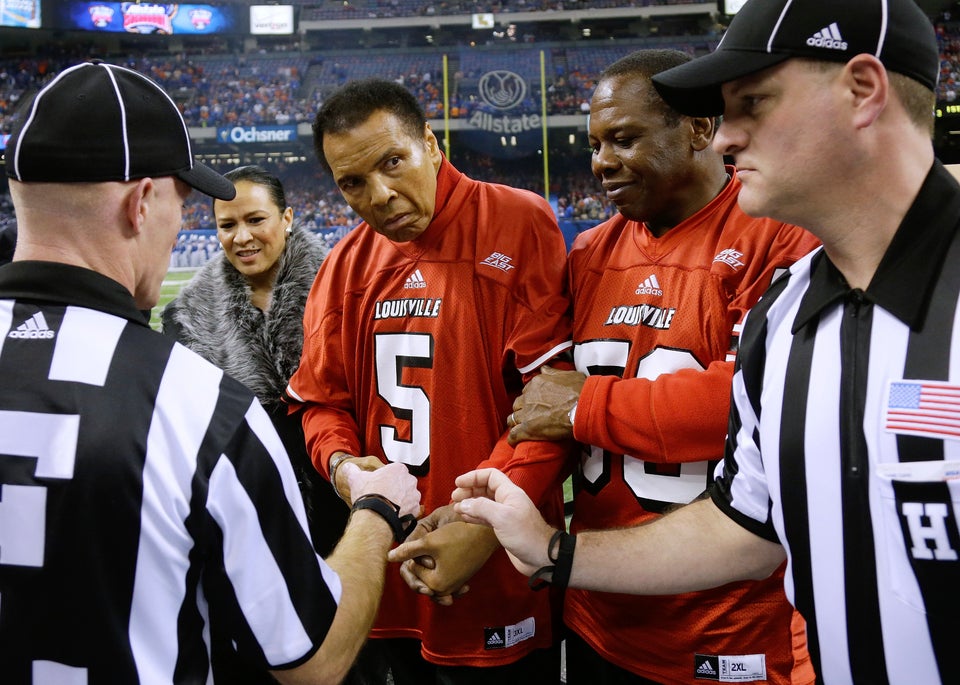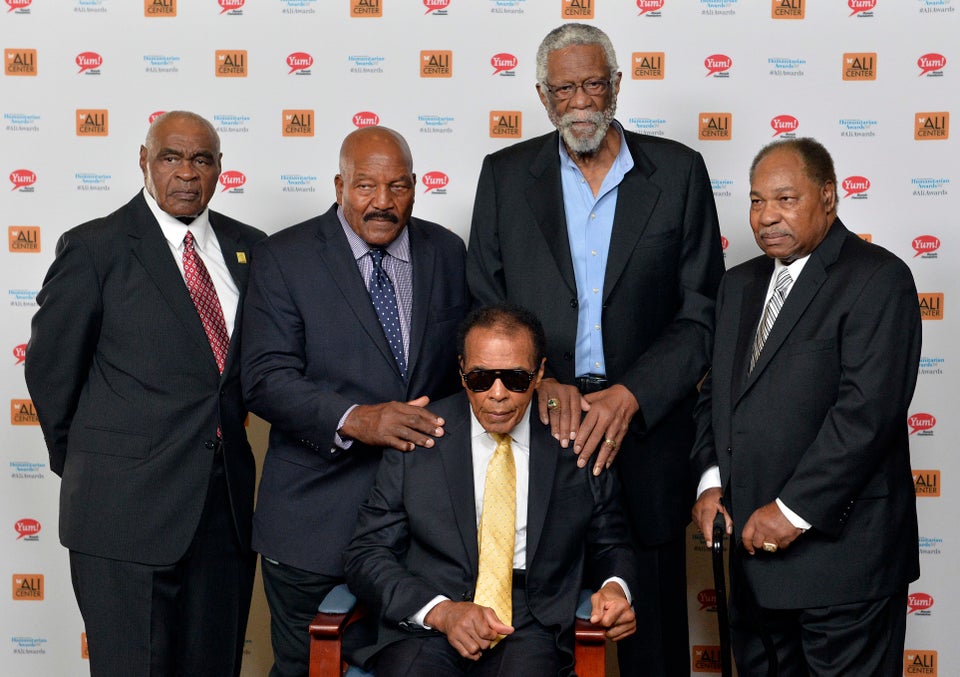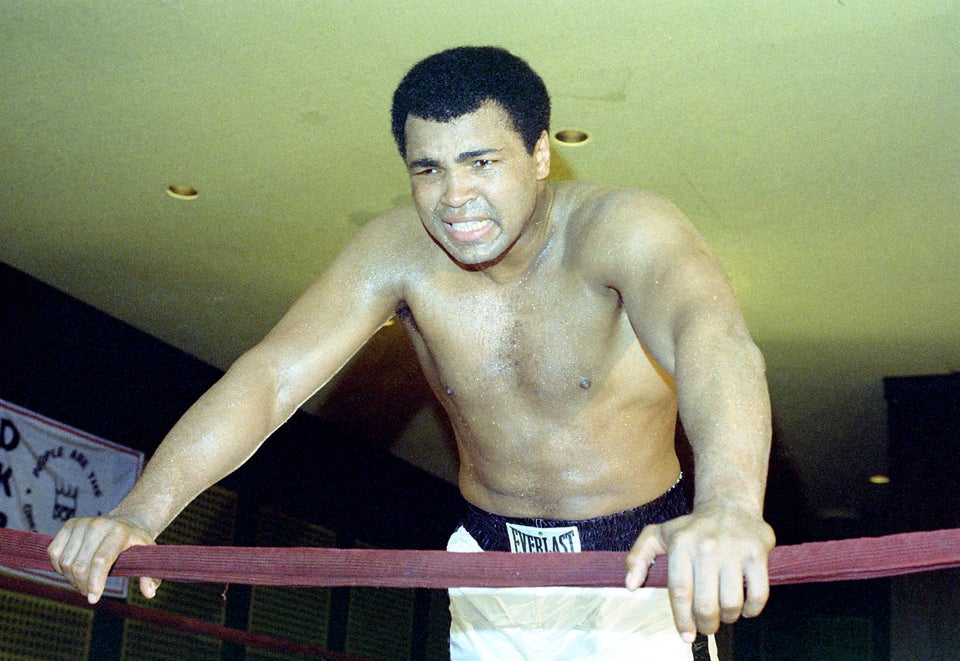 Related