A mum has praised Asda for the way they dealt with her son who has autism when he was in distress.
Jen Goodhand, from Redditch in Worcestershire, explained her 10-year-old son had become stressed after he'd seen a giant Halloween skeleton at the front of the store.
Asda staff member, Emma Sanders, 23, came to his aid and asked what kind of things he liked. When he answered: "Star Wars", she showed him some Star Wars pyjamas and chatted to him about the characters.
"She showed kindness, compassion and worked at Oscar's pace and she modelled everything that a person in a customer interfacing role should do."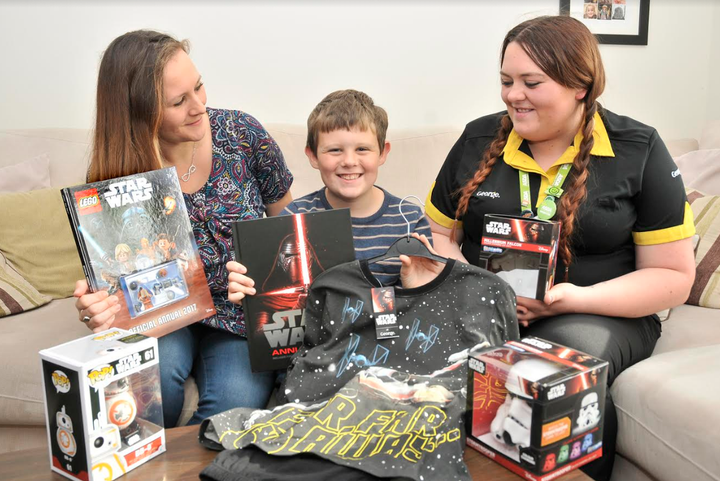 Goodhand continued: "Asda, you have shown yourself to be a company that recognises the varying needs of people with autism and people with non-visible disabilities and this is why we shop with you."
After Asda customer services were notified of Goodhand's blog, they decided to visit the family.
Sanders and the Redditch, Kevin Prince store manager got in touch with the family and arranged to visit Oscar, to give him some 'Star Wars' treats.
"I just saw a scared little boy and my motherly instincts kicked in," Sanders said about the incident.
"I tried everything I could think of to calm him down. I wanted to distract him from his thoughts and whatever was upsetting him. I just followed my heart.
"He started telling me about Star Wars, Marvel and Ninja characters. He was a lovely little boy, very clever. It was nice to see him calming down."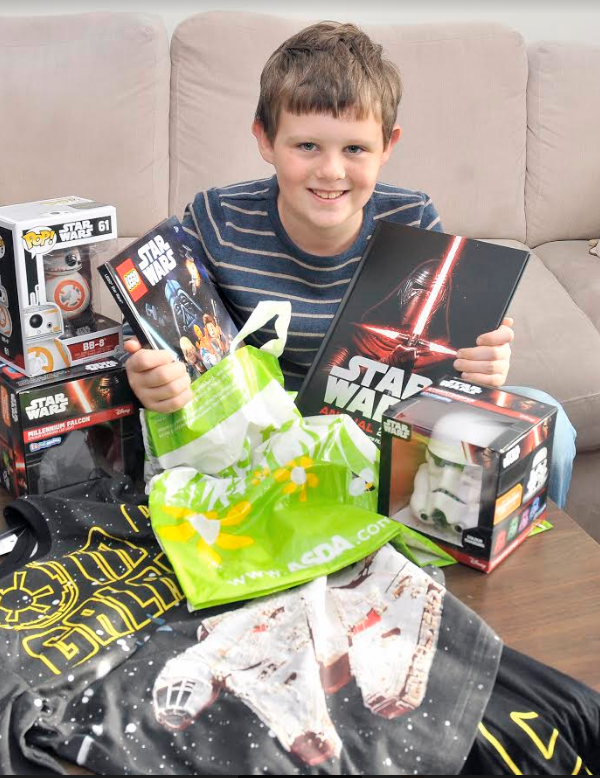 Goodhand said she was over the moon when the Asda staff came to visit her home with the treats.
She also said she was a huge fan of Asda's new accessible toilet signs which remind people that not every disability is visible.
"Oscar is 10 now and can't come with me to the ladies and I obviously can't go into the gents," she said.
"He looks fine – you wouldn't know he was autistic, he has very good eye contact. I'm a Type 1 diabetic and have a tube into my stomach which sometimes needs moving.
"We can now use the disabled toilet without having to explain ourselves."
After hearing about Oscar's experience, the Redditch Asda store removed the skeleton from the entrance and the Halloween decorations are now confined to just two aisles.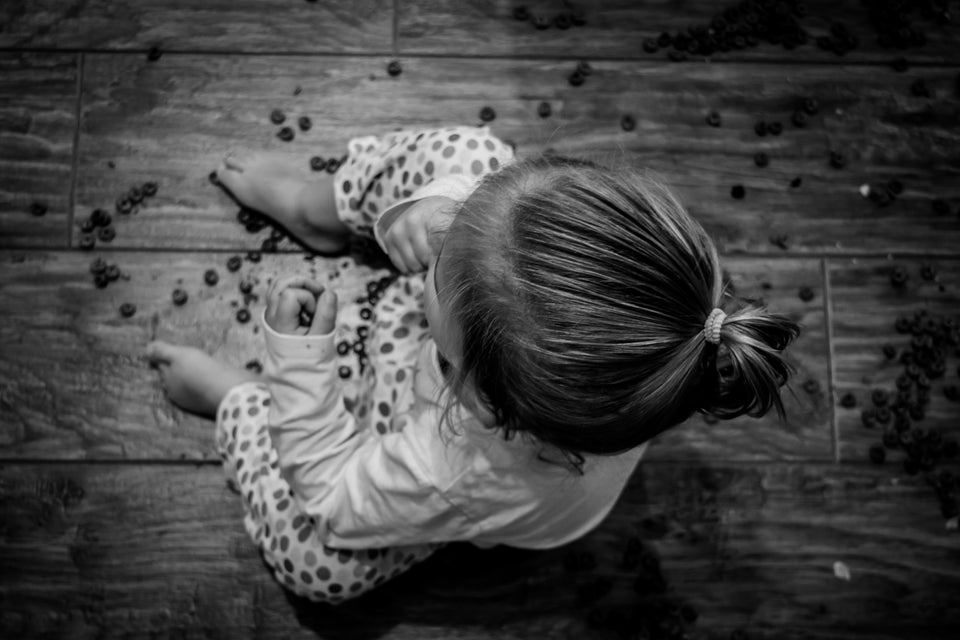 Dad's Photo Series Highlights The Many Faces Of Autism