Wendy Cruz-Chan, from New York, US, donated more than 2,000 ounces of breast milk to six mums and their babies for three months after giving birth.
Cruz-Chan shared her experience on Instagram and explained her reason for embarking on a "lactation journey".
"It was very tiring, but it was so worth it," she wrote.
"Seeing those babies thriving from my milk, really helped me through my healing process."
"Three months ago today, I embarked on a lactation journey three days after my stillbirth of my son Killian," Cruz-Chan's post began.
"I have pumped and donated 2,038 ounces of my breastmilk to six babies. I have finally reached my personal goal at over 2,000 ounces in three months.
"Now it's time to end my lactation journey and concentrate on myself as I get my body ready for the next pregnancy."
Cruz-Chan said she is grateful she was able to help babies with her milk and meet their families.
She had to pump three to four hours every day, including in the night.
"I know I'm going to miss lactating," Cruz-Chan added.
"I wanted to show that even after a tragic stillbirth, you can turn that into something positive and inspire those around you.
"Through my grief I evolved and learned to pull myself out of the darkness."
The mother said her next act of remembrance for her son was to buy her local hospital a a cuddle cot - a cooling basket that allows parents to spend extra time with their stillborn babies by regulating their temperature.
Cruz-Chan added: "All this for the unconditional love for my Killian in heaven. All this to break the silence of stillbirths."
Her story moved people to tears.
"Your story made me cry," one person commented. "I just wanted to tell you how strong a women you are to have gone through this.
"What an inspiration you are to so many people and an angel to all those babies. You truly are beyond incredible."
Another person wrote: "You are nothing short of amazing! I'm so sorry for your loss. I don't know you but actions speak louder than words.
"And although I don't know you, I love and greatly respect you for your actions."
Before You Go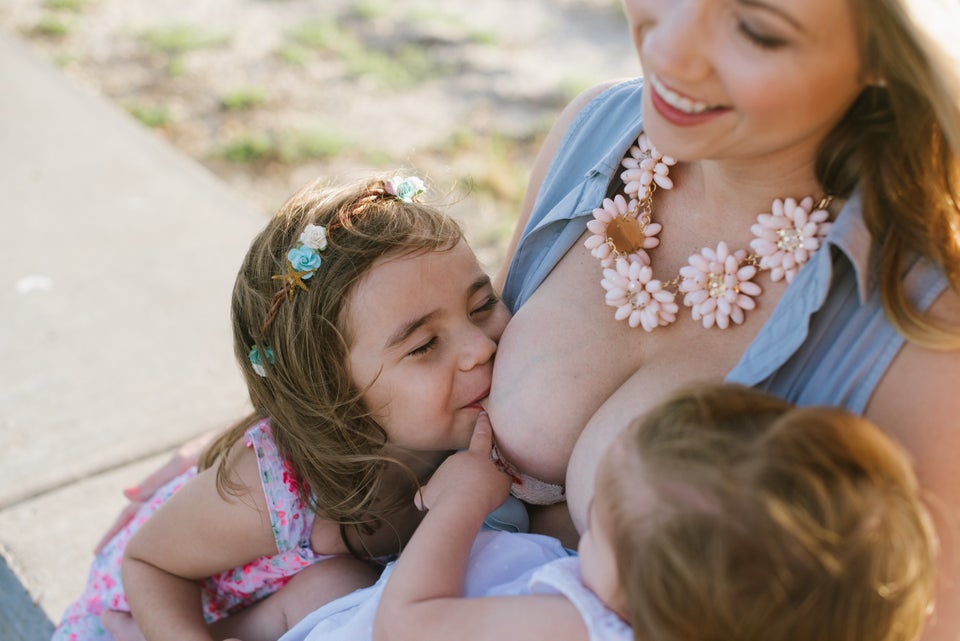 Breastfeeding Tandem Photography