A mum who co-parents her daughter publicly thanked her ex-partner's new girlfriend for looking after her daughter.
Audrey Loving, from the US, has a four-year-old daughter called Riley with her former partner Corey Henry.
Loving and Henry's relationship came to an end due to personal differences and being unable to sustain a long distance relationship.
When Henry's new girlfriend came on the scene, Loving decided she was going to embrace her daughter having another role model rather than resenting her.
"When my daughter visits her dad [the girlfriend] feeds her, takes care of her, buys her gifts, and basically takes care of her like her own," Loving wrote on 15 November.
"Why do mums act so spiteful and jealous towards the other women?
"No one said it was easy trying to be a mother to a kid you didn't have, so when there is someone trying, don't push them away because they don't need the drama."
Loving wanted to let other mums who are in a similar situation to her know that a child can have "two mums" and still be happy.
"In my eyes the more people that love my daughter, I'm happy," she continued. "I would never make her feel like an outsider, I'm extremely thankful for this girl."
Loving's post has been liked more than 70,000 times in less than a week.
"My children are grown but their dad just re-married this year and I love his wife," one mum commented.
"She is so good to my children and my grandchildren. They all absolutely adore her and I couldn't have picked a better second mum for my family."
Another wrote: "Agreed. More love is just more love. Sharing doesn't decrease the quantity, it increases the volume.
"The parents will always co-parent, and hopefully choose next partners who feel secure and loving."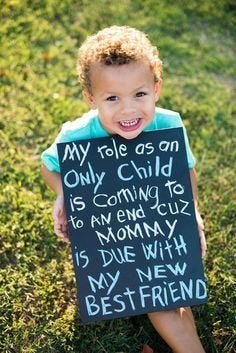 Best Blended Family Baby Announcements