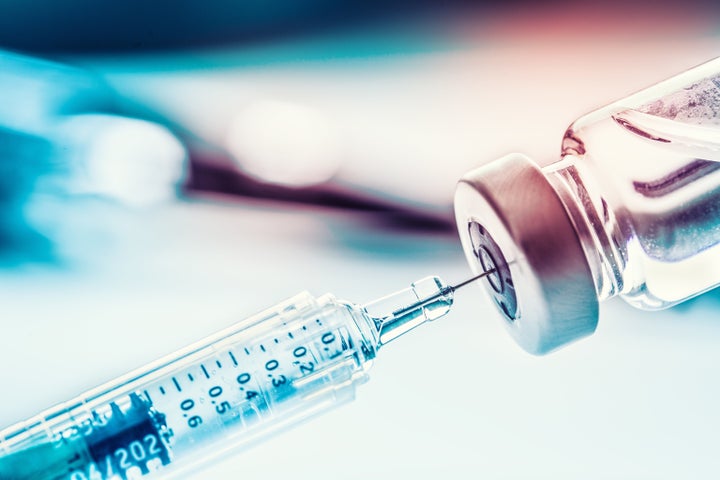 The Muslim Council of Britain has denied issuing a "ruling" that parents should not vaccinate their children against flu, following an "inaccurate" frontpage story in The Daily Telegraph.
In Monday's edition an article by Bill Gardner reported that the MCB, Britain's leading representative body for Muslims, had issued guidance to parents encouraging them to shun flu vaccinations due to the presence of gelatin derived from pigs.
"Muslim parents are refusing to allow their children to take part in a nationwide flu vaccine drive after the Muslim Council of Britain ruled the treatment was forbidden by Islam," The Daily Telegraph story reads.
It quoted Dr Shuja Shafi, chairman of the Muslim Council of Britain's research committee, as saying: "We have consulted the scholars and this is their view... we need another vaccine which is halal."
But the council has denied that it ever issued a "ruling" or guidance to parents, but has instead "sought clarity from health authorities so that parents can make informed choices".
The MCB says this was explained to newspaper but not reflected in the article. It is currently in the process of filing a complaint to UK press regulator IPSO.
"Our view is not that Muslims should automatically refuse such treatment. Health is paramount, anyone concerned about the use of gelatin in vaccines must consult a medical practitioner and make an informed decision," the statement reads.
A Muslim Council of Britain spokesperson said this incident speaks to the ongoing concern around the media's misreporting about Islam.
"This is why the MCB recently launched its Centre for Media Monitoring where we have started to work with journalists to try and combat some of the misinformation that's out there about Muslims," the spokesperson told HuffPost UK.
The organisation is concerned that parts of the British press have a "tendency sensationalise stories and issues around the religion.
"The number of instances of reporting around Islam being inaccurate is – so this [what has happened with The Telegraph] is not surprising but still very disappointing".
Some 59% of reports published towards the end of last year associated Muslims with "negative behaviour", research by the Centre for Media Monitoring, a project by the MCB, suggested.
The project analysed 10,931 published articles and broadcast reports between October to December 2018 by most major national titles and news television programmes.
More than a third of the articles that were checked "misrepresented or generalised" about Muslims, according to the report.
HuffPost UK has contacted The Daily Telegraph for comment.