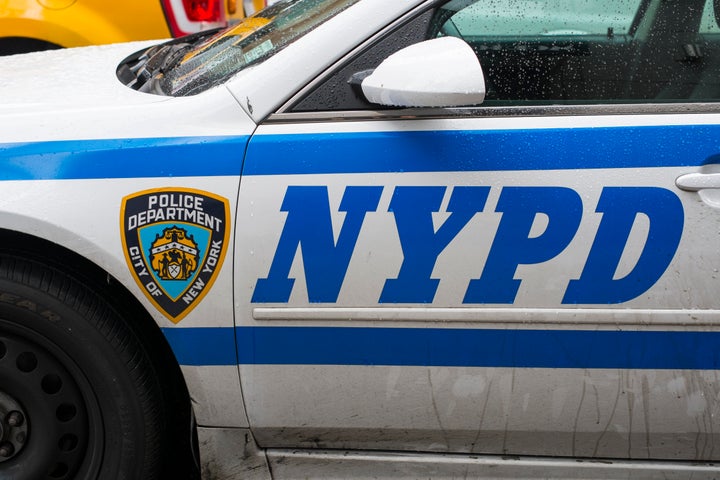 Two Muslim women who were arrested in New York City last year claim that police officers forced them to remove their hijabs to pose for mugshots despite the women's tearful objections that doing so would deeply violate their faith.
Lawyers for Jamilla Clark and Arwa Aziz filed a federal class-action lawsuit against the city on Friday, seeking unspecified damages and a change to current city policy that requires head coverings to be removed for the police department's official photo ― even those coverings, like headscarves, that do not obscure a person's face.
"No New Yorker should be robbed of their right to practice their faith simply because they are arrested," Albert Fox Cahn, a lawyer representing the women, told HuffPost. "We want city-wide reform because too many New Yorkers have already suffered under our existing policy, forced to undress against their will."
Cahn, who is the legal director for the New York chapter of the Council on American-Islamic Relations, contends that the New York Police Department's policy violates people's right to religious freedom under the First Amendment and federal law. He said the lawsuit seeks to protect any New Yorker who wears religious head coverings that leave the face visible, including hijabs, yarmulkes, turbans and wigs.
"Requiring a Muslim woman to remove her hijab in public is akin to demanding that a secular person strip naked in front of strangers," the lawsuit argues.
Currently, the NYPD's patrol guide provides that arrestees who refuse to remove their religious head coverings for their official photo should be transported to police headquarters in Manhattan. There, the arrestee can have the picture taken in private by an officer of the same gender.
"It carefully balances the department's respect for the customs of all religions with the legitimate law enforcement need to take arrest photos," the law office said. "Persons who do not wish to remove religious head coverings in front of others have the option of being taken to a separate, more private facility to be photographed."
Clark, a Muslim woman from Cedar Grove, New Jersey, was arrested on Jan. 9, 2017, at Manhattan Family Court for violating a protective order. The lawsuit claims Clark's abusive former husband had fabricated the charges underlying that order. The charges were later dismissed by prosecutors, The New York Times reports.
According to the lawsuit, police officers ordered Clark to remove her hijab to pose for a booking photo. She told them that her religious beliefs barred her from removing her hijab in front of men who did not belong to her immediate family. Police then allegedly informed her that she would be prosecuted if she declined, and one officer made "numerous hostile comments about Muslims," the lawsuit claims.
After being taken to NYPD headquarters, Clark agreed to remove her hijab so that a female officer could take her photo in a private room. But Clark contends that the female officer subsequently showed the photo to approximately five male colleagues.
"When they forced me to take off my hijab, I felt as if I were naked. I'm not sure if words can capture how exposed and violated I felt," Clark said in a CAIR press release.
Her lawyers claim that the NYPD maintains at least one photograph of Clark without her hijab in its database.
"The existence of this photograph haunts Ms. Clark, who is distressed by the prospect of the photograph being viewed again and again by men who are not members of her immediate family," the lawsuit says.
"When they forced me to take off my hijab, I felt as if I were naked. I'm not sure if words can capture how exposed and violated I felt."
Aziz, a woman from Brooklyn, New York, contends that she had a similarly distressing experience with New York police. She was arrested on Aug. 30, 2017, for violating a protective order filed "on false pretenses" by a sister-in-law, her lawyers allege. Those charges would also later be dismissed by prosecutors.
Officers at Brooklyn Central Booking demanded that Aziz remove her hijab for a photo, according to the lawsuit. She refused, explaining that she wore the hijab for religious reasons. She said she offered to pull the headscarf back slightly to reveal her bangs and hairline, but the officers continued to demand that she remove it entirely. Although they also said she could be transported to NYPD headquarters to take the picture, they allegedly claimed that there was no guarantee a female photographer would be present and that the move would force police to "restart" the entire booking process.
Aziz finally agreed to pull the hijab down to her neck. The lawsuit alleges she "wept throughout the entire ordeal" and continues to experience "distress and humiliation" when she thinks about how those pictures may still appear in the NYPD's database.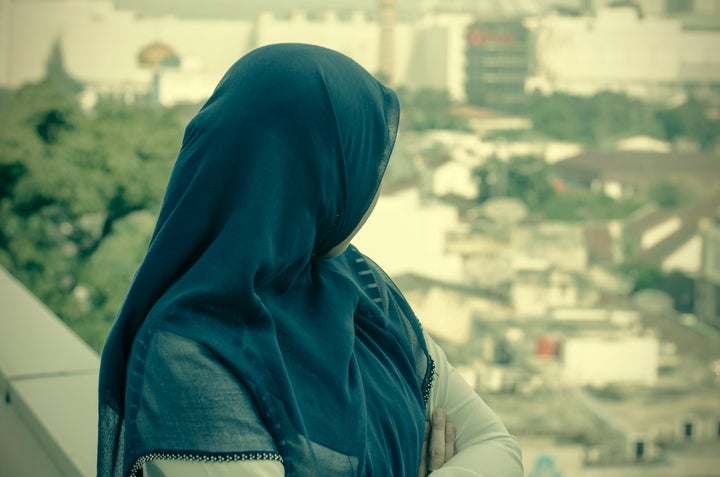 Turning Point for Women and Families, a Queens-based advocacy group for Muslim survivors of domestic violence, is also listed as a plaintiff in the lawsuit. Its executive director, Robina Niaz, said that fear of police officers can discourage her group's clients from coming forward with allegations of abuse.
"I fear this policy [on head coverings] makes it harder for victims of domestic violence that we serve to report their abusers to the police," Niaz said in the CAIR press release.
The lawsuit seeks to prohibit the NYPD from requiring the removal of "any religious head or hair covering" for the purpose of post-arrest photographs.
Cahn declined to comment on how he feels the police department should handle booking photos for Muslim women who wear the niqab or burqa, two types of Islamic garments that cover the face. He said this lawsuit focuses exclusively on the rights of detainees whose religious head coverings leave their faces uncovered.
The suit points out that other federal and state entities have policies allowing Muslim women to remain covered in official photos. The U.S. State Department allows religious head coverings in official passport photos. New York's Department of Motor Vehicles permits women to keep their hijabs on while taking driver's license photos. Police departments in Michigan, Minnesota and elsewhere also permit religious accommodations in booking photographs.
Being forced to publicly remove the hijab, the lawsuit contends, "is a profound defilement of the wearer's sincerely-held religious beliefs and a violation of her religious practice."
Related
Before You Go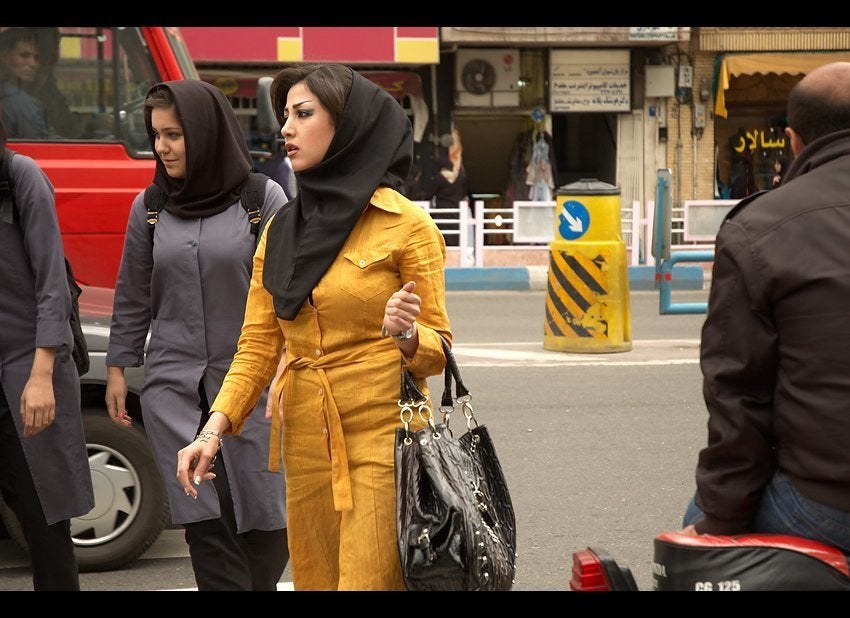 Hijabs, Niqabs, Burqas: Know Your Muslim Veils