A Muslim ex-prisoner says he was regularly called a 'terrorist' by jail staff and viewed with suspicion because of his religion, as a report claims Islamophobia is common in the British justice system.
In a week when calls have been made to prevent radicalisation in prisons in the light of the Brussels attacks, a report claims that young Muslims in Britain's prisons are already viewed with suspicion and treated unfairly.
Suleman Amad, who was sent to prison aged 18, says officers would "grab" religious objects in his cell during searches, and saw Muslims as a threat if they prayed in groups.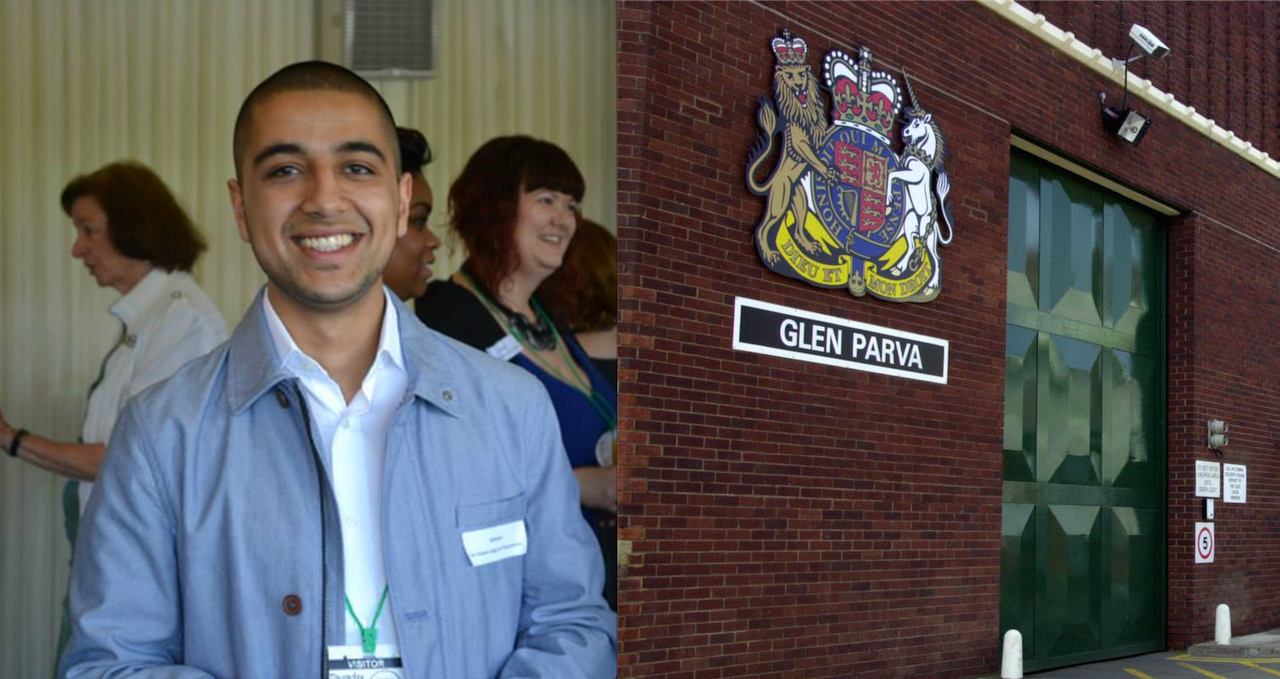 Another ex-prisoner was asked why he was wearing "a condom" on his head by a guard when he wore a white Topi hat for Islamic prayers, Amad said.
Amad, who is now 24, spent a year in HM Prison Glen Parva in Leicestershire from 2009. He told The Huffington Post UK he saw a "misunderstanding of Muslim culture and Muslim etiquette" among prison guards, meaning they forget that "people can still be Muslim and in custody and be normal".
Amad was given a two-year custodial sentence in 2009 for supplying drugs. He served one year in prison and a second on licence.
He believes a "closer eye" was kept on Muslim prisoners than others in the jail, and said one fellow prisoner was questioned over having eight Muslim friends in his cell at the same time.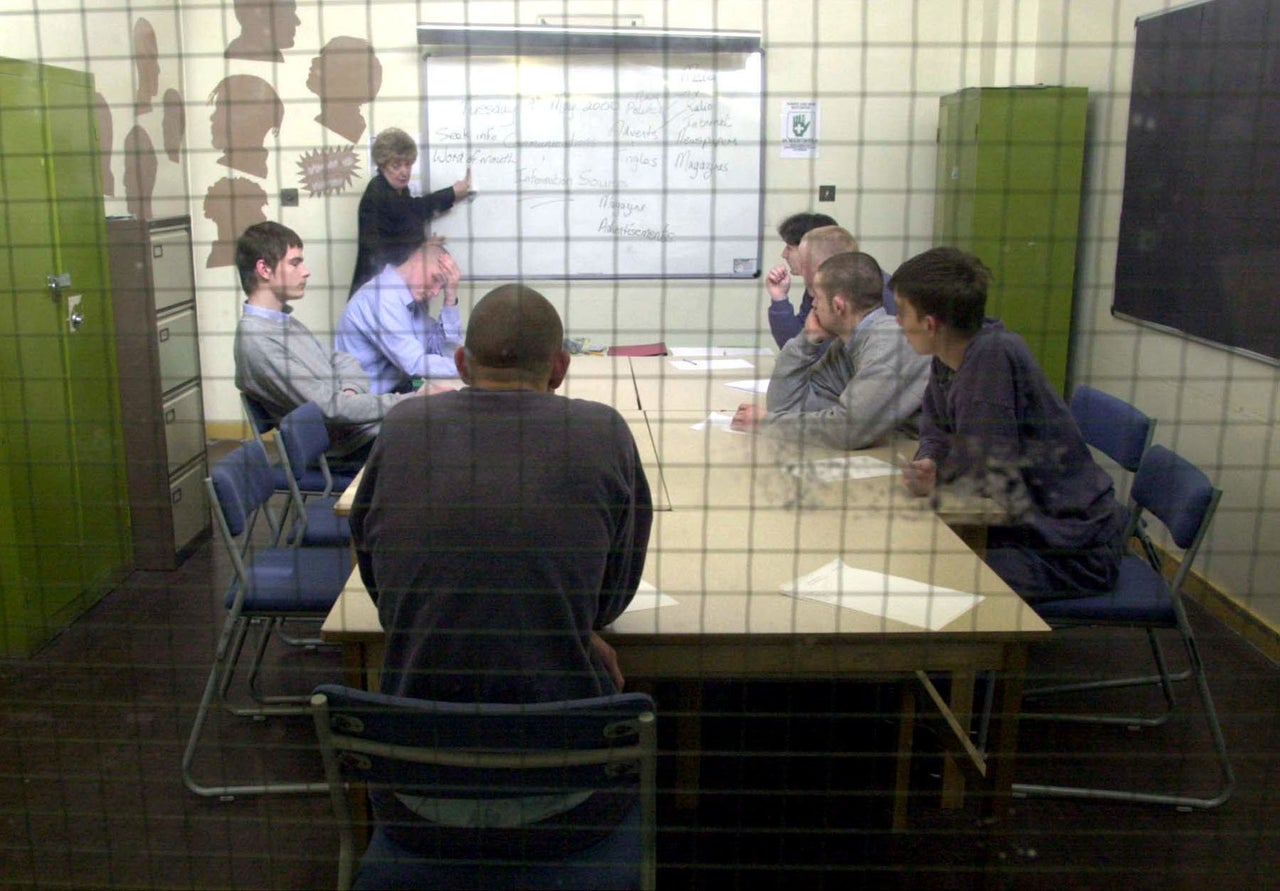 "He was questioned about it and asked why. Yeah, they were all Muslim, but it's because they were all friends, it wasn't for any other factor."
"We just felt like we'd probably sometimes get watched more, and if we'd all be in a cell together we'd feel like it set alarm bells ringing for staff members, that they had to come more constantly than they usually would."
The Young Muslims On Trial, released this week from Muslim charity Maslaha, talked to young Muslim offenders in London and Leicester. It found some felt compelled to shave off their beards in the hope that they would get a less severe sentence.
The report was funded by equality charity the Barrow Cadbury Trust, and backed by Baroness Lola Young. It criticises the fact that though 1% of Muslim prisoners are convicted for terrorist-related offences, "the focus of the prison authorities is on their potential for radicalisation."
Calling Muslim prisoners terrorists was "seen as just a bit of banter" by officers, claims Amad. This could sometimes be taken lightly by inmates, but also led to fights and "people getting really upset".
"[There is a] very laddish culture you have within custody officers," Amad said. "I don't think that helps massively in the fact that that's what they probably joke about maybe down the pub on a weekend, and when they come in they joke about it in the prison".
In December 2015, the Prison Officers Association said that it was concerned that Islamist extremists are deliberately getting custodial sentences in order to target vulnerable prisoners. But the The Young Muslims on Trial report says a "negative view" of Islam is compromising both the system and rehabilitation.
"You have a tendency to stick to people of your background, I know Muslims always stick together [in prison]," Amad told HuffPost UK. "It felt like there was a much closer eye on us than there was on anyone else because they had this worry about radicalisation.
"But to be honest, I hear about radicalistion so much on the outside of custody - about it [happening] in custody - but when I was in custody it was like an urban myth, you would never come across anyone trying to radicalise you.
"The system as a whole has a real focus on [radicalisation] and I think their attention is so pulled away towards that, they forget that people can still be Muslim and in custody and be normal about it, rather than what they see and hear about radicaliastion and terrorism."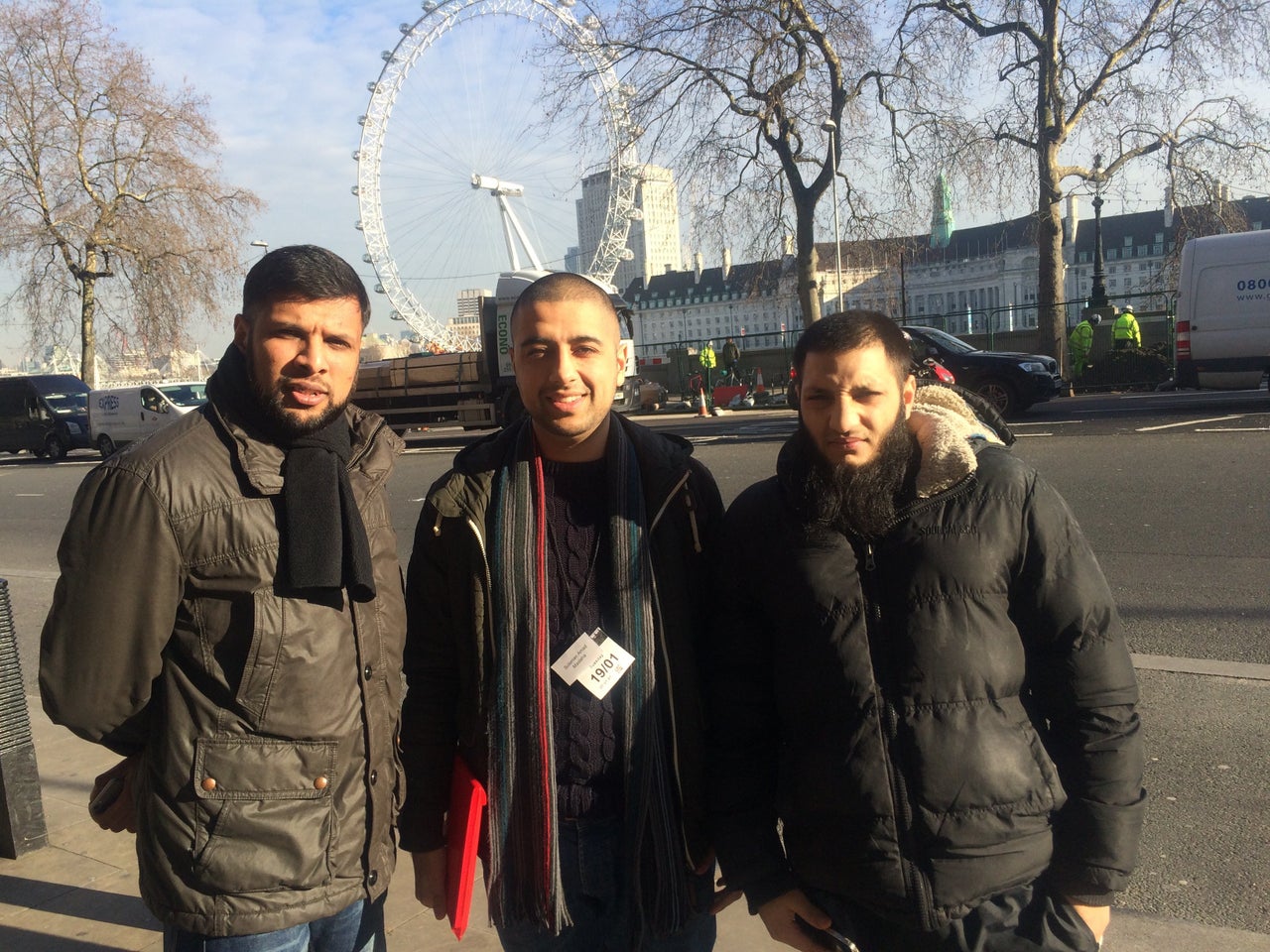 Some non-Muslim prisoners would often tell the Muslim inmates they were being "stitched up" because of their faith, thanks to staff behavior that became routine, Amad claims. "I'd see it day-to-day, it starts to become normal sometimes when it shouldn't, in terms of standing out because you are Muslim so people interact with you a bit differently or be a bit more wary of you."
Amad took part in the Maslaha report and spoke to other prisoners, including one who was approached by a prison officer who called his prayer hat a "condom".
"The officer saw it just as banter but in reality to that Muslim person it was a very big thing because it was his Topi, his religion, that was - he felt - being insulted by the officer."
He told of religious items getting grabbed and thrown around when officers searched his cell and those of his friends, sometimes leading to violent clashes: "Just by treating them in a way without respect, grabbing them, searching through them, throwing them around, especially prayer mats and even books that we would hold really sacred. I'm not saying typically the Quran, but other Islamic books that would have some sacred scripture in there."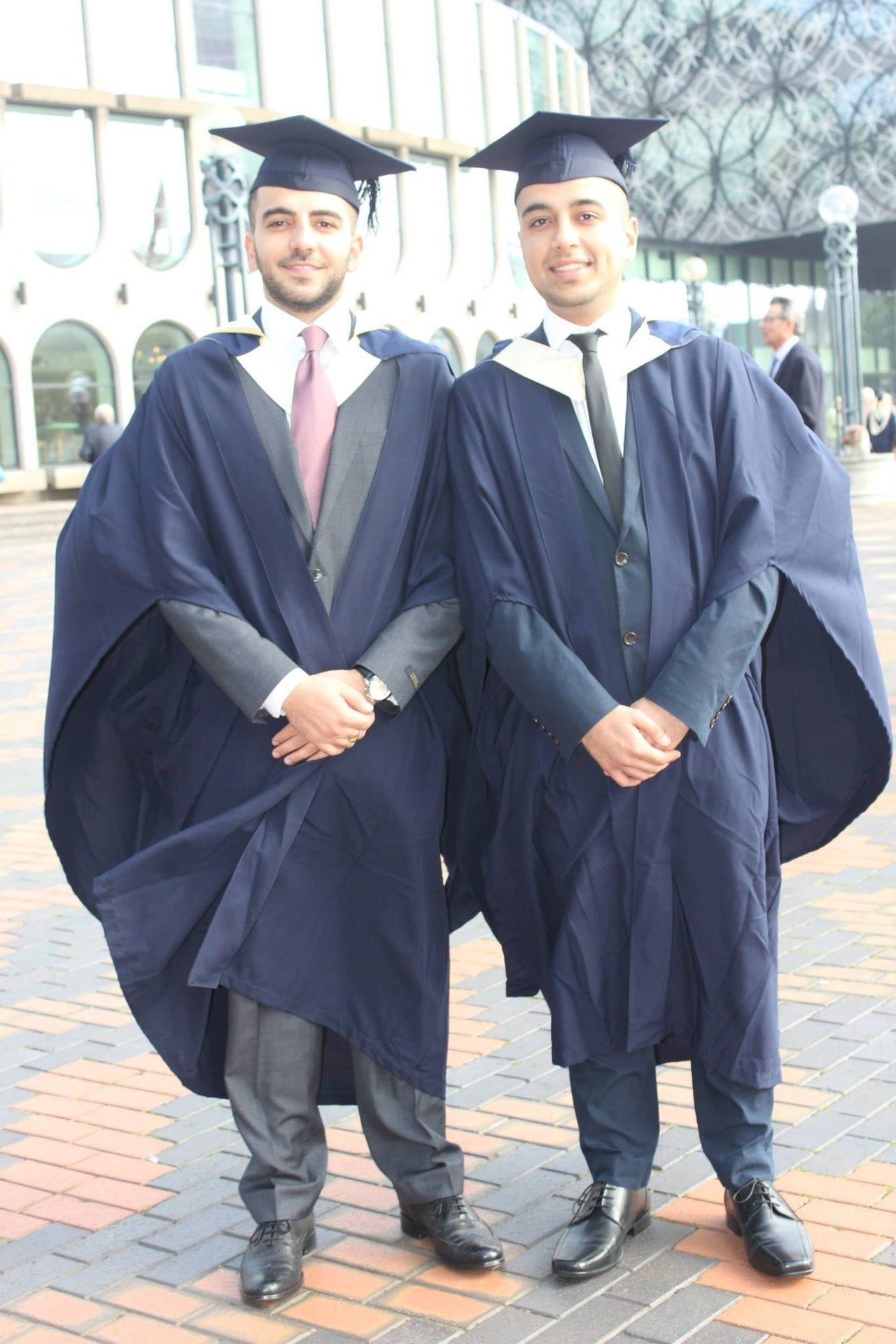 "You'd take it in a very bad and a very sensitive way, and the only way you'd feel you could do something is to have a go at them, by fighting with them and clashing with them, because there's no other way you can get the message across to them."
He claimed that prison officers even sometimes deliberately baited Muslim prisoners: "An officer would do something towards a prisoner, say an insult or even a racial aggravation, and he'd know the reaction he's going to get from that, and then the whole point of that is he gets that reaction he wants for all the prison officers to come and gang up on that one person.
"It's really easy for the prison officers to do because they are obviously in power and they are the main gang in the prison, compared to the prisoners who are all individuals."
Like many young people interviewed for the Maslaha report, Amad believes faith can be a powerful tool to stop reoffending. "Prison staff didn't understand the importance of religion," he told HuffPost UK, "especially when you are in such a bad place as custody, that's one of the places that you become the most close to your religion, because you have nothing else and no-one can take the religion away from you because it's within you. You'd see the amount of people that would come to Friday prayers, compared to other prayers that would go on within the prison. For Muslims it was a lot stronger, being in custody made them a lot closer to God and I know quite a lot of friends that have gone to prison, come to religion, and since being released religion has stopped them from offending again."
He said some prison officers seemed to be "scared" of groups of Muslims, especially at the prison's prayer sessions. "You would see there was probably more officers there than there would be if it were any other prisoners together in prayer," he said. "Even if something small kicks off, the most small thing like an argument, officers would rush in straight away and get everybody back [into cells.] It wasn't like 'let's give them a chance' it would be like 'let's stop [prayers] and get everybody back.' If it was any other religion they've probably calm it down and carry on."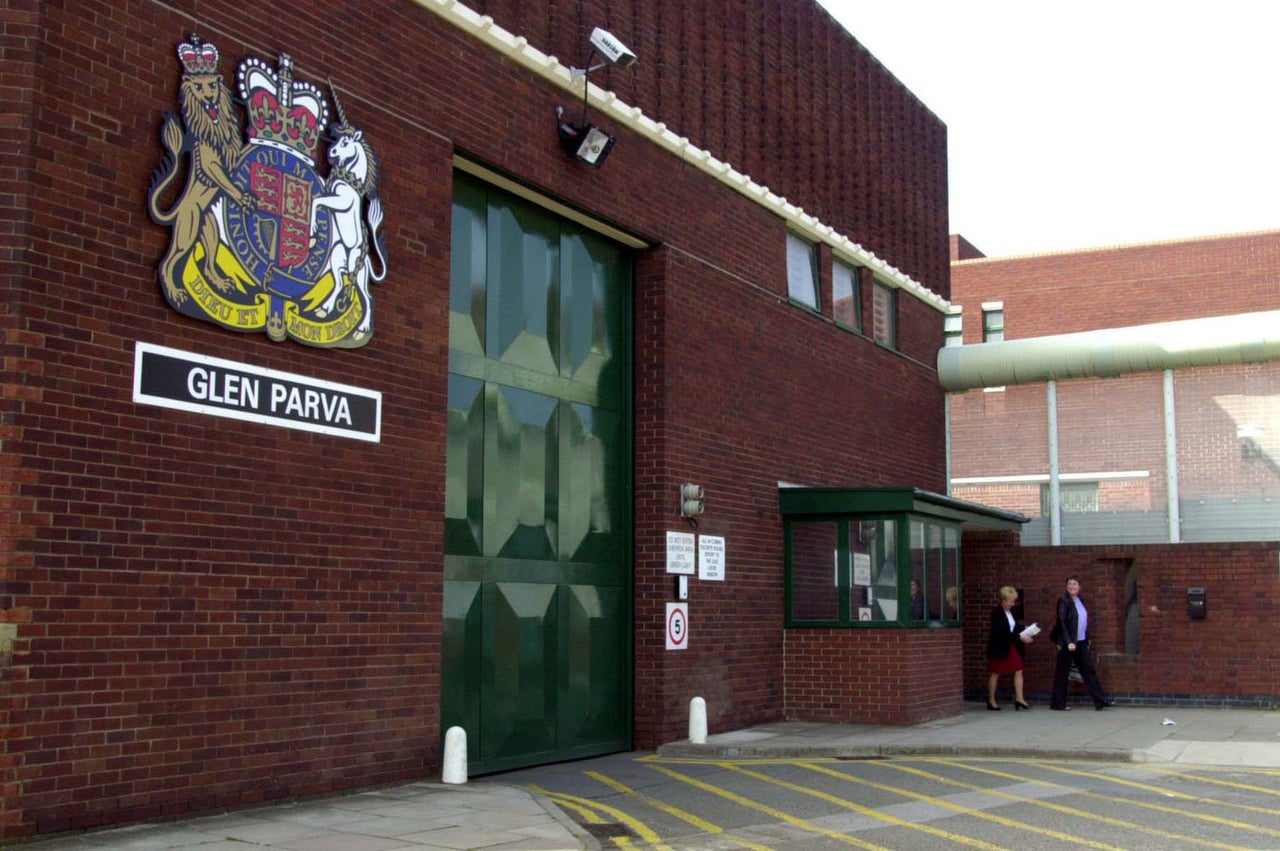 "It seems like it's the easiest thing ever in prison to get banned from going to Friday prayers. If I did something in education [class] I probably wouldn't get banned from education, but when it comes to Friday prayers, straight away you're banned without [them] thinking twice."
Amad blames a lack of cultural understanding for the behavior he claims to have seen from officers, and called for more training about the cultures of ethnic minorities. "A lot of the views they have are taken from what they see in sort of day-to-day life in terms of Daily Mail headlines and things they see in the news, which leads to them having Islamophobia within themselves without even sometimes realising," he said.
Baroness Lola Young wrote in her foreword to the Young Muslims on Trial report: "It's crucial for all staff at every stage of the criminal justice system (CJS) to work hard at challenging cultural and religious assumptions regarding Islam.
"Throwaway discriminatory remarks made by professionals in the CJS reported widely by Muslim offenders during this research indicate that this is not a task that can be covered by an afternoon of diversity training: something much more nuanced and in-depth is urgently required."
Amad now works with young people and as a criminal justice consultant, doing public speaking and guest lectures at universities. He has written a guide for probation officers working with young adults.
He believes that the prison system could benefit from listening to the views of young people who have experienced it. "I studied criminology after coming out of custody, and I've got a degree now in criminology," he says. "And since I've been working in the field I realise how important my voice is. The ones that are in power and are not making the changes that need to be made, [because] they've not had the direct experience of it."
Related