A pensioner from Bristol has received eight applicants after leaving a postcard in a newsagent's window looking for a "nude female cleaner" to work for £20 per hour.
The job offer called for someone from 18-55 (of "any shape") to clean the man's house in the buff for two hours every week.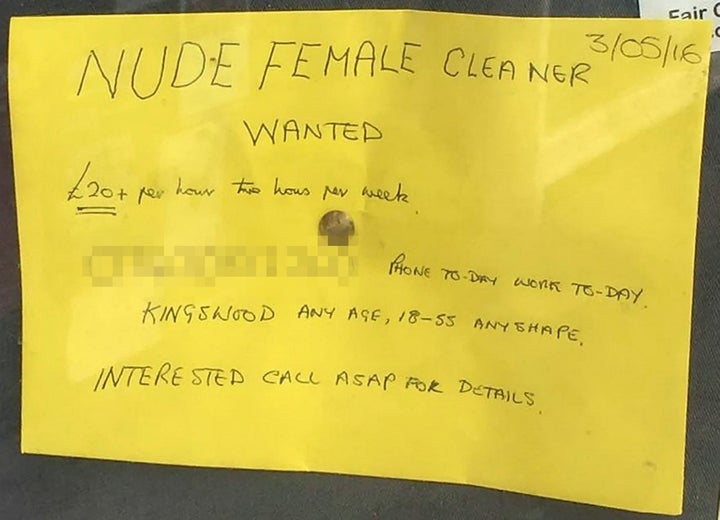 The 70-year-old, named only as John, told SWNS his last naked cleaner had recently left after being under his employ for a year.
"She had never done anything like it before and I liked that. I think it brightened up her life a bit. I'm looking for someone who wants to have an adventure," he said.
"While I don't think I have any chance of another relationship for various reasons, it doesn't mean I can't still appreciate the female form."
His next naked employee will be the fifth in a line of women who came and went for various reasons.
Explaining his unusual job listing, John said: "There are dozens of ways I could pay for women. It is not a sexual kind of thing.
"I'm a voyeur, I accept that. No-one knows about it. It is a personal thing.
"I'm not embarrassed. If someone asked me: 'Are you that person?' I would answer honestly.
I'd prefer them to be late twenties to early thirties - I met one woman who I got on well with but she was very nervous. I didn't think it was right."
When asked if it was demeaning to women, John added: "I don't think it is. I think that is pathetic actually.
"Often they say to me after their first shift: 'That was not as bad as I thought it would be'. I get to know them and become friends."