A CEO of a Colorado-based medical insurance company was arrested on his 70-foot yacht in Nantucket, Massachusetts, on suspicion of gun and drug charges after police responded to a report of a distressed woman.
Scott Burke, 69, was arrested onboard his vessel Wednesday morning after a woman who "possibly overdosed" called police to say she "did not want to be there," according to court documents obtained by HuffPost. He faces 10 charges, including possessing a firearm without a license and drug trafficking, police said.
According to the Boston Globe, Burke pleaded not guilty and is being held on $200,000 bail.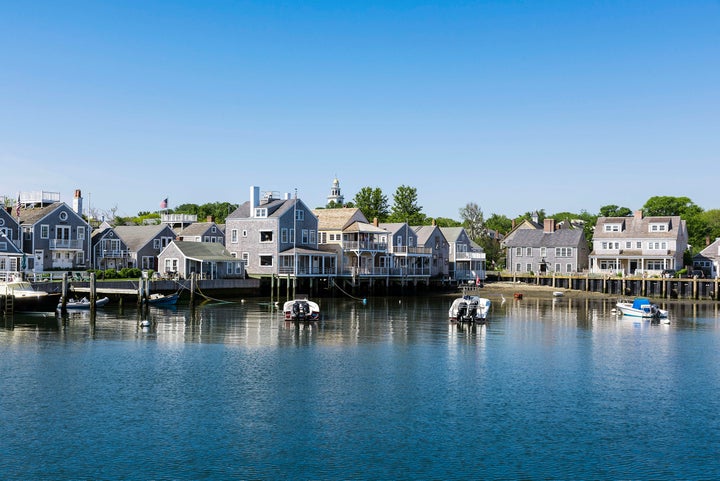 According to the charging document, Burke greeted officers who arrived to his yacht and led them into his bedroom, where officers found the woman, who appeared to be under the influence and told officers she "did not feel safe."
The woman was taken to local hospital for treatment.
Police said they discovered a loaded semi-automatic handgun in plain view along with a pink plastic bag containing a white substance they believed was cocaine.
Burke allegedly told officers that there was a second firearm on top of a bookshelf, adding that he had a license to carry. Further investigation found that his license expired last year, police said.
Investigators who then searched the vessel found approximately 43.4 grams of cocaine along with 14.1 grams of ketamine and assorted ammunition, authorities said.
According to Burke's LinkedIn profile, he retired from his Denver-based physical rehab practice, which he founded in 1985. He later founded and became CEO of a chain injury insurance company that provides medical lien services for third-party liability claims.
Burke's firm did not respond to a HuffPost request for comment.