The rocket, which is three times more powerful than existing systems, is undergoing testing in a vacuum chamber designed to simulate space.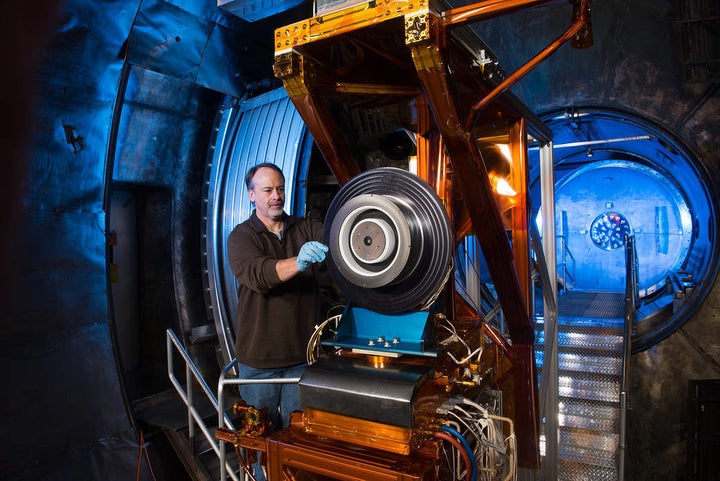 It forms part of an electric propulsion system which uses solar electricity to ionise and accelerate propellant to create an exhaust plume of plasma that drives the ship forwards.
The thrusters accelerate very gently but provide constant thrust for several years.
NASA claims the system requires 10 times less propellant than conventional rockets and could take astronauts to Mars for the first time.
The US space agency plans to demonstrate the Solar Electric Propulsion (SEP) system in an ambitious Asteroid Redirect Mission.
The robotic expedition will see a craft visit a near-Earth asteroid, collect a boulder weighing several tons and then deposit it in the Moon's orbit.
Once it's in a stable position, astronauts will be able to explore the asteroid and return samples by the mid-2020s.