A UK ticket-holder has scooped a £51.8 million EuroMillions jackpot.
Tuesday's winning numbers were 09, 01, 05, 22 and 38 and the winning Lucky Star numbers are 10 and 02.
A National Lottery spokeswoman said: "National Lottery players in the UK are enjoying a fantastic run of luck on EuroMillions.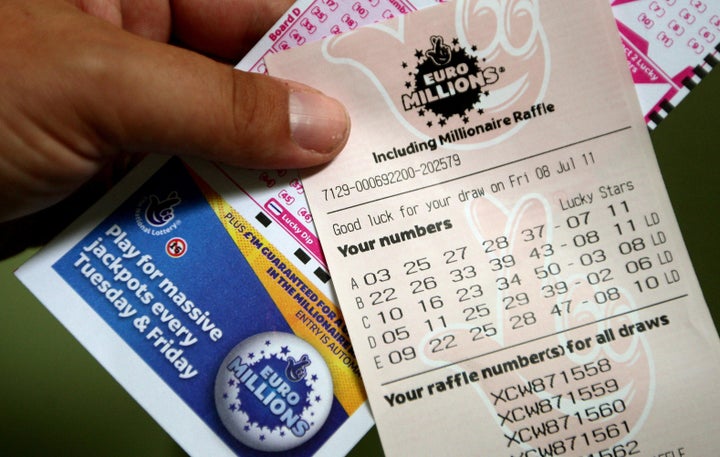 "This is the third jackpot to be won here in the UK this year.
"We urge all players to check their tickets, to see if they have scooped the £51.8 million jackpot, so they can begin to enjoy their life-changing win as soon as possible."
Four ticket holders matched five numbers and one lucky star in Tuesday's draw, winning £207,523.40 each, while 12 people matched five numbers winning £23,058.10.
And in February a ticket holder in Ireland claimed a 66 million euro (£50 million) share of the EuroMillions jackpot.
Last week, a Briton won the biggest Lotto prize ever when they matched all six numbers in the draw to win £35,133,888.
Popular in the Community