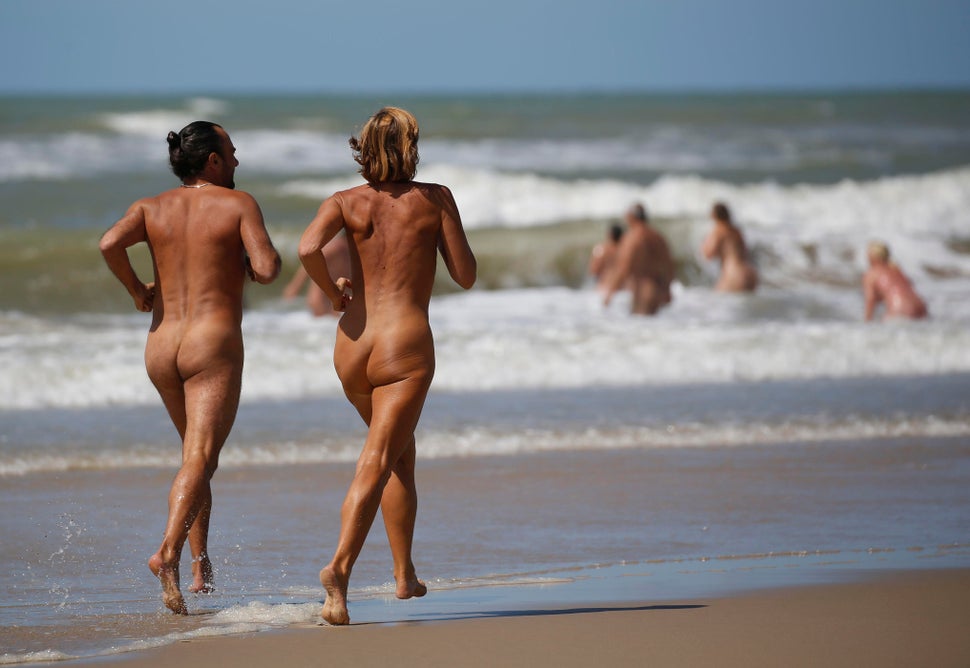 On the Atlantic coast of France, north-west of Bordeaux, is Europe's oldest and largest community of naturists, CHM Montalivet. The place is the size of a small town, with over 1000 private bungalows on site, as well as a huge campsite, cinema, gym, spa, swimming pools, a library, and a central square with bars, restaurants, a bakery, wine shop and two small supermarkets.
It's all set in a pine forest, with a beautiful stretch of white sand beach to the western side. CHM has a small permanent population who live there all year round, but every summer the population explodes as thousands of naturists come to meet friends and escape their day to day lives.
This year, coronavirus may make this impossible.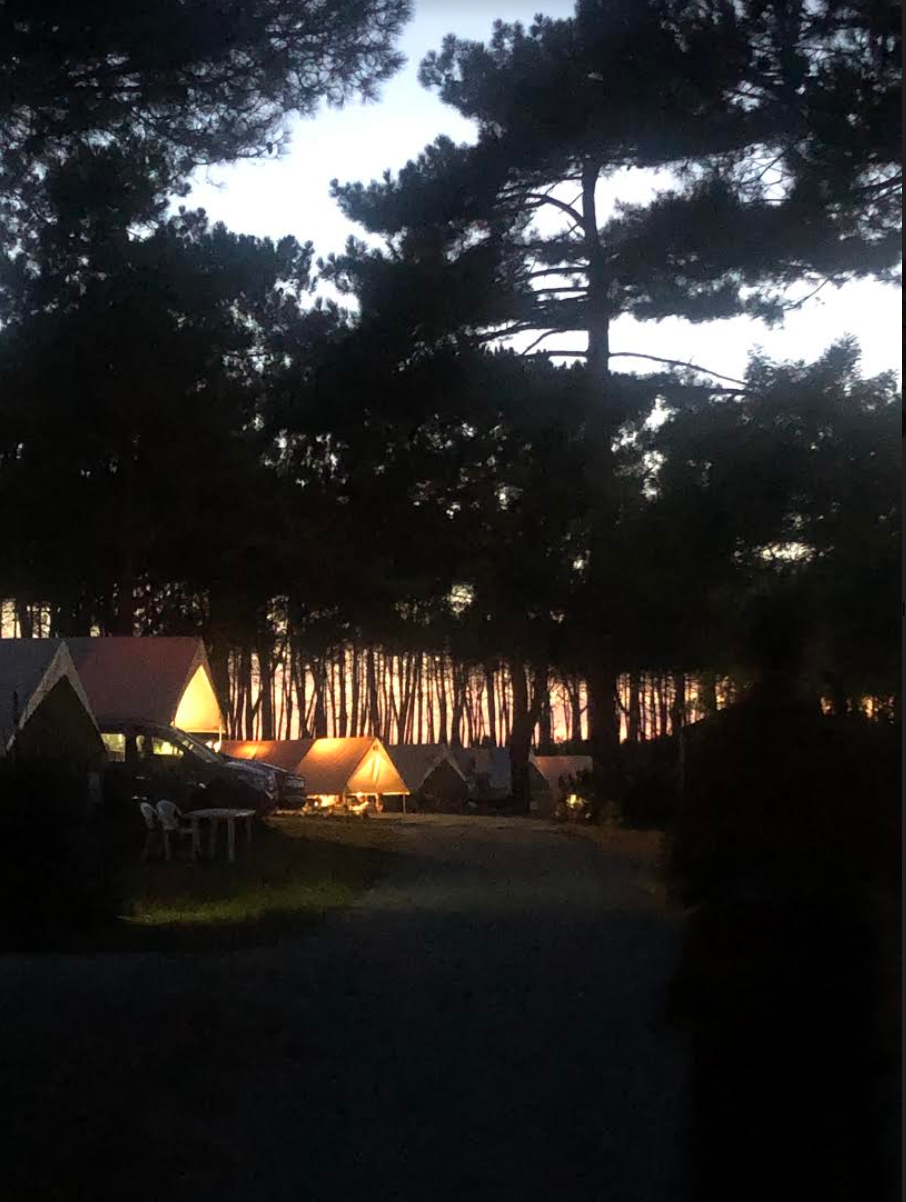 I discovered CHM Montalivet by chance five years ago while on a road trip through France with my partner. We spontaneously decided to give it a try and checked in for a four-day stay. New to naturism, we were nervous and not sure what to expect, but soon got chatting to fellow naturists from all over the world. Everyone was so welcoming. We realised we'd found something very special.
CHM is far more than a holiday camp. It's a community, one with deep roots and where people have forged lifelong friendships. "We've been coming here for 25 years," a retired couple from Texas told us. "Once you discover this place, you never want to leave." And they weren't wrong. We've been back every summer since.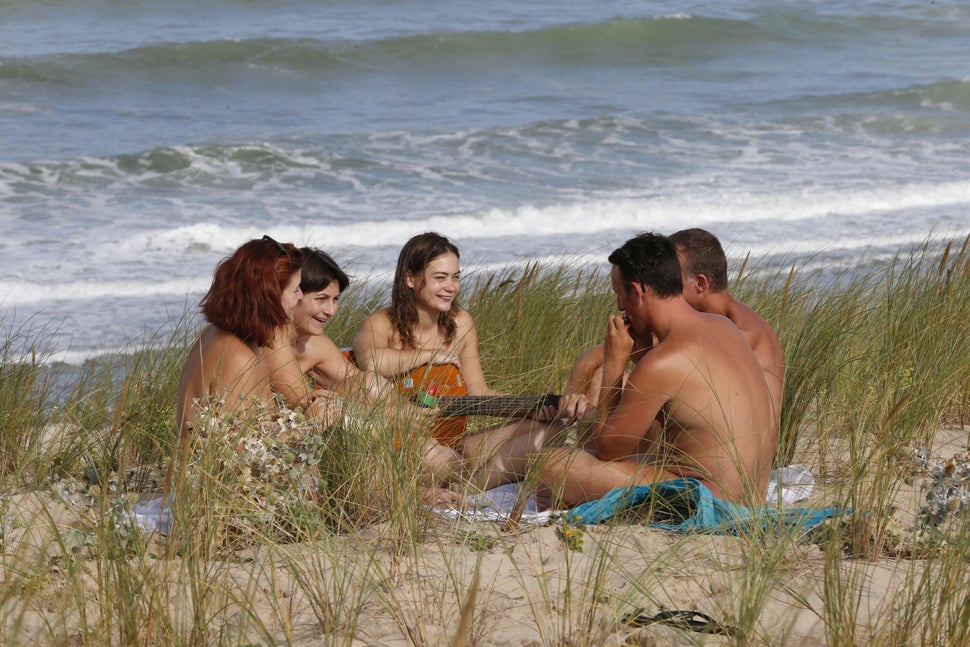 Naturism is a very sociable lifestyle with different generations co-mingling as a matter of course. There are huge communal meals every evening at CHM and the policy is always the more the merrier. Think spontaneous singalongs, card games and total strangers offering you a glass of wine. During the day, team sports and dance classes are popular and in the evenings the family-run beachside bar has live music (with more dancing), quiz nights and a silent disco.
None of this is compatible with the rules of social distancing, of course. CHM also has a number of elderly residents, including one pillar of the community, known colloquially to everyone as Frère Jacques, who has lived there since the place was founded in 1953.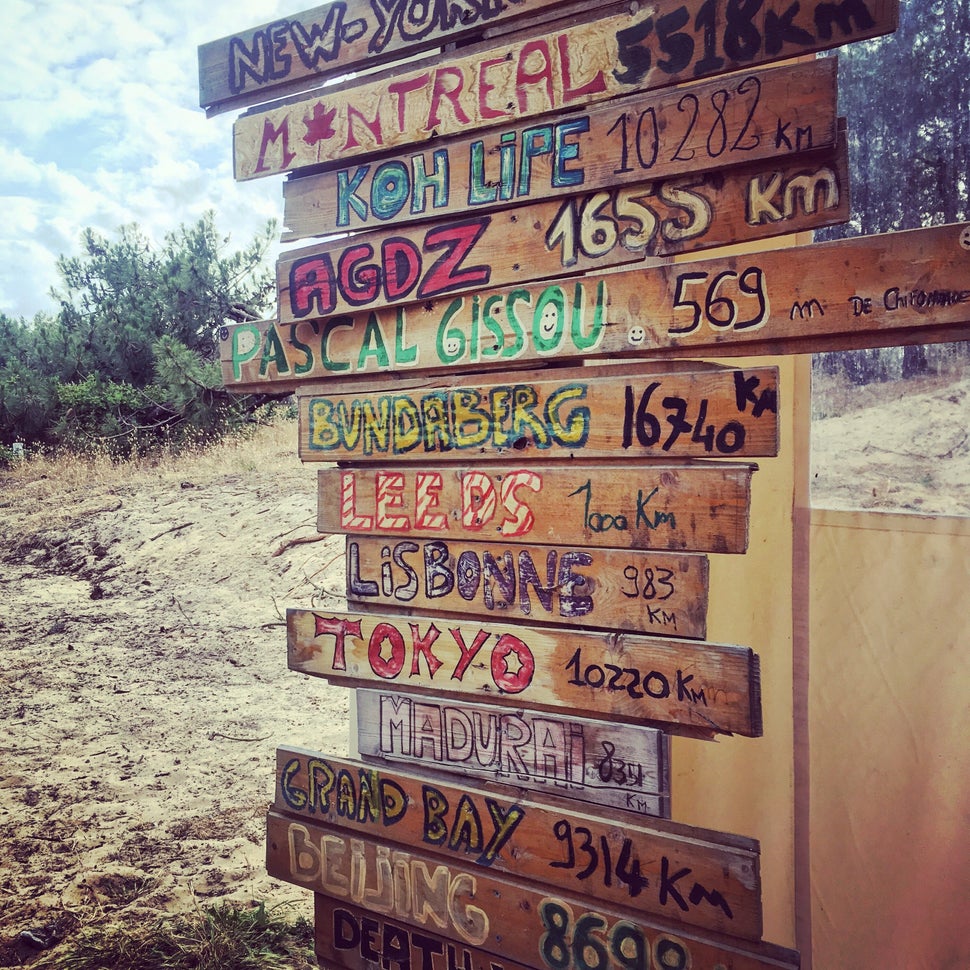 I reached out to some of the people we've met at CHM to see if they share my concerns. Pascal, 32, who lives in Brussels, also happened across the place by accident. Although his parents are naturists, Pascal explained, they never forced the lifestyle on him growing up. But when his workplace sent him to CHM to meet a new client, he immediately fell in love with the place.
"I was waiting in the town centre," he recalls. "Somebody with dreadlocks wearing only a sarong was sitting under a pine tree playing Ashes to Ashes on acoustic guitar. It was almost mystical. I was only supposed to be there for a few hours, I ended up staying for a week."
Naturism, and the community at CHM, is now an important part of Pascal's life. "CHM, for me, represents a timeless place, far removed from the constraints of society. Nudity, by definition, removes social barriers. CHM is freedom and the acceptance of others."
"Nudity, by definition, removes social barriers. CHM is freedom and the acceptance of others."
Alex, 31, from England, visited CHM for the first-time last summer. "It feels very freeing and you feel closer to nature," she explains. "The surroundings are beautiful, the pines and the beautiful dunes, and also it felt very family oriented and safe."
She hopes to go again this year but has doubts about whether this will be possible – even with France exempt from the UK's new quarantine rules. "I haven't booked my flights yet, I'm going to wait and see. I reckon residents there, many of whom seem to be older people, might feel more comfortable if the resort was only for residents until the crisis is a bit more under control."

Pascal echoes this concern. "Summer 2020 will undoubtedly be different to previous summers. We may be required to wear an additional piece of clothing – a face mask. But CHM is a family place and many of the residents are very old. If CHM cannot open for health reasons, I will be very disappointed, but in the interests of everyone (especially the older people) I will understand if access is restricted or there are drastic safety measures."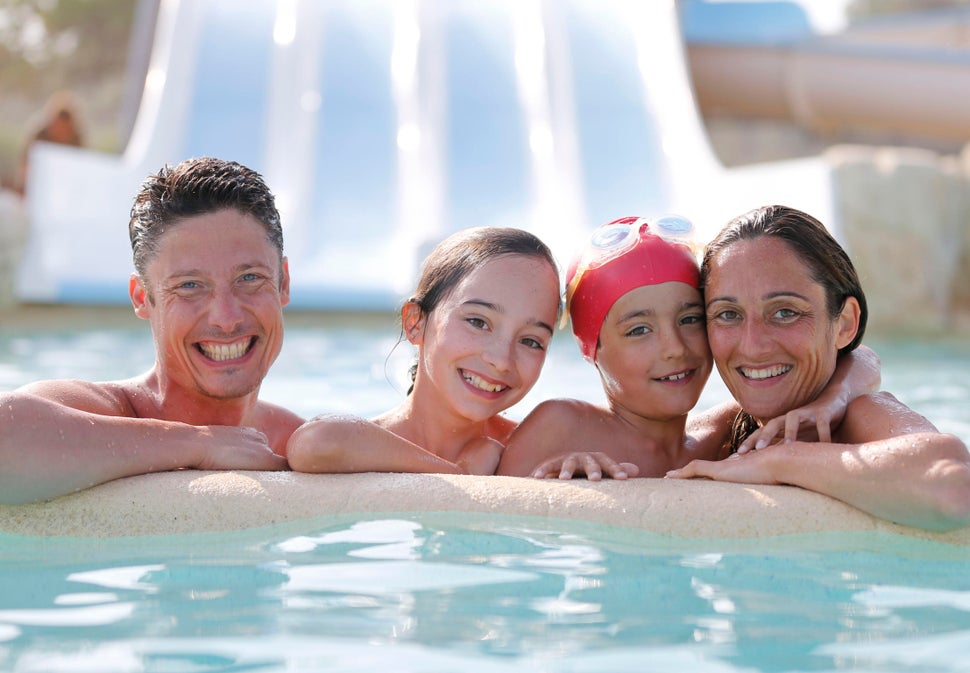 I reached out to CHM's management to ask how they're handling the situation. In an email, a communications officer for Tohapi, the umbrella company that manages the site, said: "This situation creates a lot of uncertainty around next season. The fate of campsites and holidays in general will not be known until the French government's announcements which take place on May 31."
CHM is currently closed, the spokesperson said, with only residents allowed on site – 400 are living there during quarantine – and no services provided. One of these residents is Alexis, who has been working at CHM for 10 years.
"We will adapt, this situation stimulates creativity."
He lives there for six months every year to help run Gaia, the lively beachside bar and restaurant. "The choices we make over the next six months will have impacts for the next 50 years," he says. "It is natural to wonder whether CHM will open this summer and obviously I am concerned. Fear of unemployment is one thing, but as a naturist I know I can be very happy with very little."
While Pascal, Alex and I might have to accept the disappointing news that our naturist holiday is cancelled this summer, the community on the whole seem determined to keep going and to survive. "We will adapt," says Alexis. "This situation stimulates creativity."
This place and other communities like it around the world are far more than the sum of its parts, as Alexis explains. "CHM is not only a holiday camp. It encapsulates an idea that will not disappear during this time: naturism. Solidarity, respect for nature, respect for one another, these are values our community carries with them whether they are at CHM or in Paris or Berlin."