This image of an activist who stood in the path of neo-Nazis marching through Sweden, with her fist raised defiantly in the air has become a powerful symbol in the ongoing fight against racism.
Tess Asplund was pictured in Borlänge, a traditionally left-wing stronghold 130 miles north of Stockholm, where around 300 uniformed members of the Nazi organisation Nordic Resistance, were gathering on 1 May.
The 42-year-old, who was taking part in a counter demonstration organised by Dalarna Against Racism, saw her show of defiance go viral after it was captured by photographer David Lagerlöf.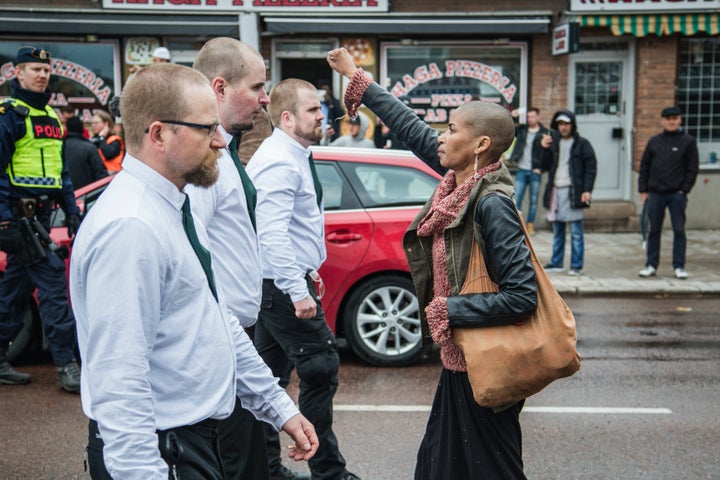 "There was one of them staring at me and I stared back. He said nothing and I said nothing either. Then the police came pretty quickly and took me away."
When asked if she was worried for her safety, she replied: "No, I'm not afraid of them. I was pissed off.
"If this makes people pay attention to the fight against racism and xenophobia, it's great."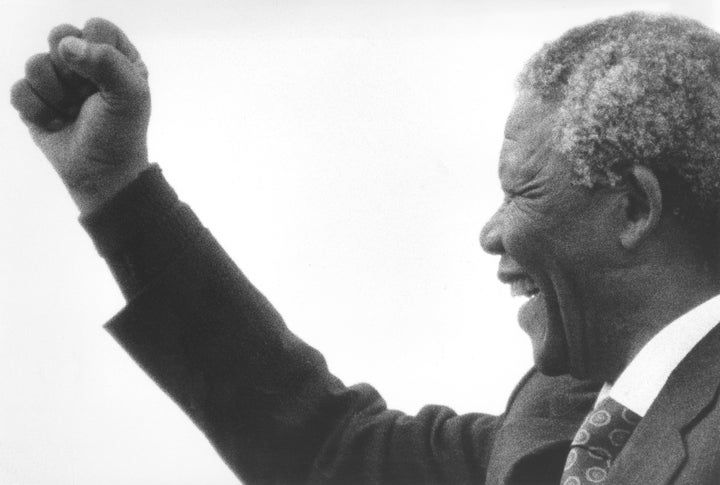 Lagerlöf, who photographed the tense moment, told Dagladet: "It resembles the fight between David and Goliath – a little man who stands up against something bigger."
"These are the [Nordic Resistance Movement's] leadership figures slowly walking towards her, and it looks like her and the leader's eyes meet, that they are staring at each other," he added, speaking to the TT newswire.
The Nordic Resistance Movement is known for its opposition to non-white immigration to Sweden.
On its website it cast doubt that the moment was "spontaneous and brave" and quotes one forum user as referring to Asplund as "a dark skinned girl" who must be "extremely attention seeking."
Speaking to Aftonbladet, Asplund said: "My fist, it is my Nelson Mandela gesture that I've used since I became an activist 26 years ago."
The powerful picture has since seen comparisons made to the Hans Runesson picture "Lady with the bag", taken in Växjö in 1985.
That classic photo depicts a woman in southern Sweden hitting a neo-Nazi demonstrator with her handbag (below).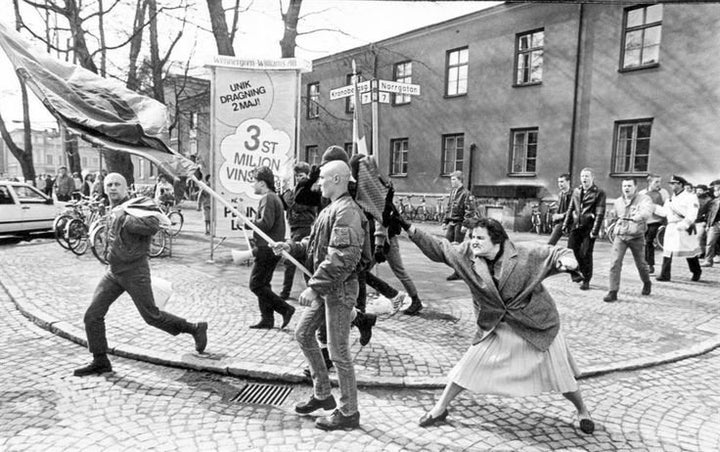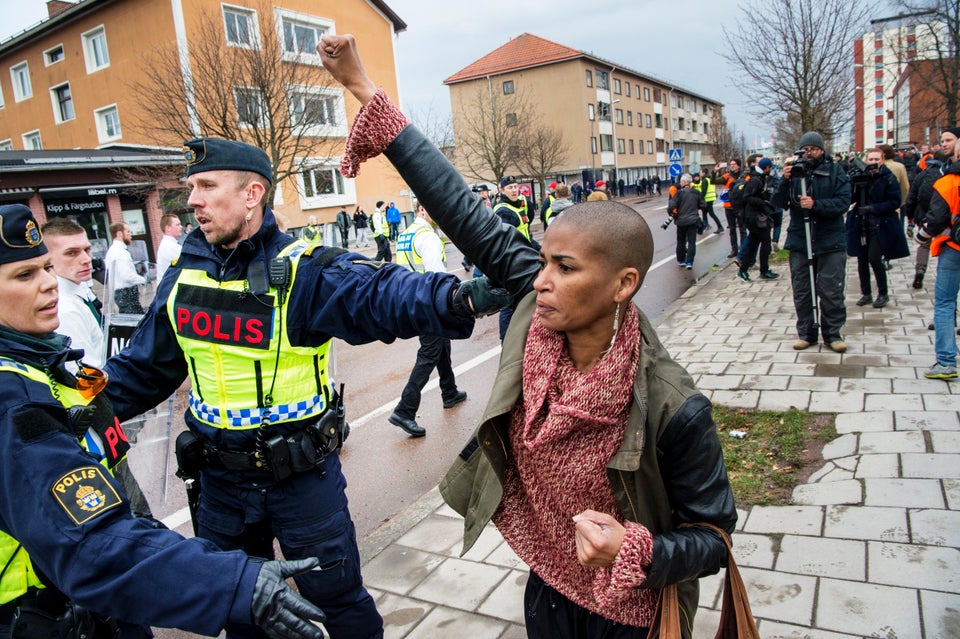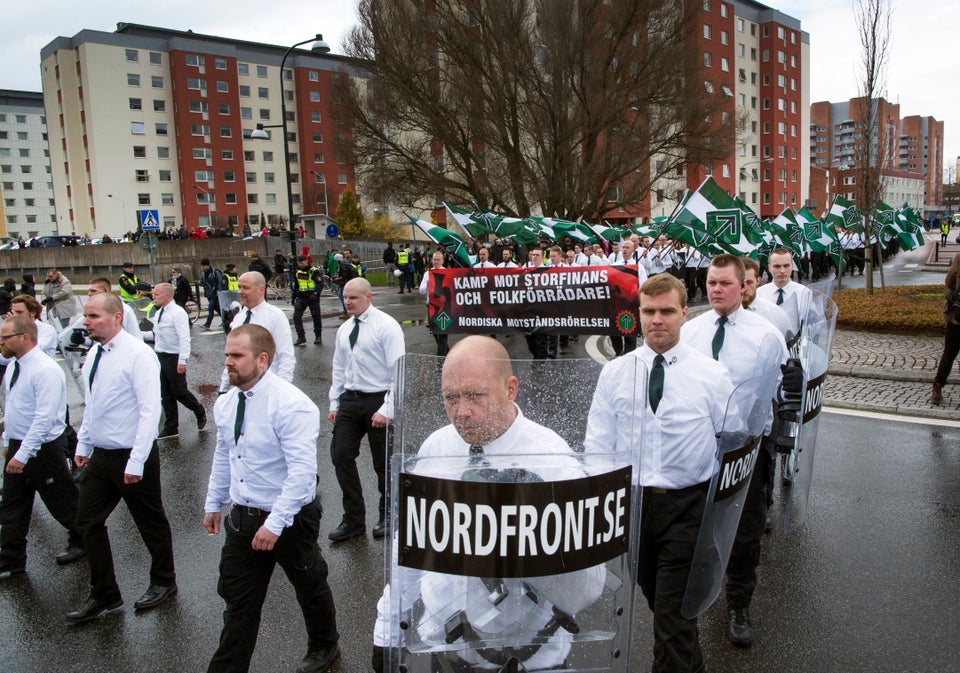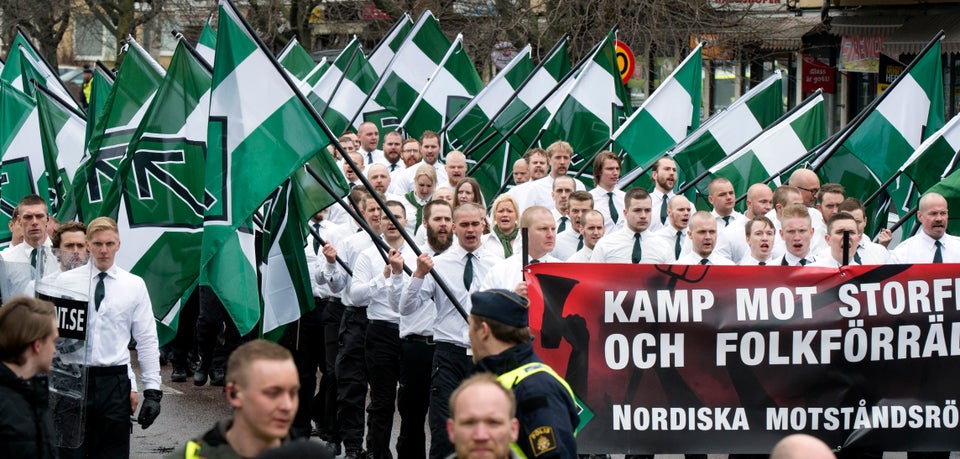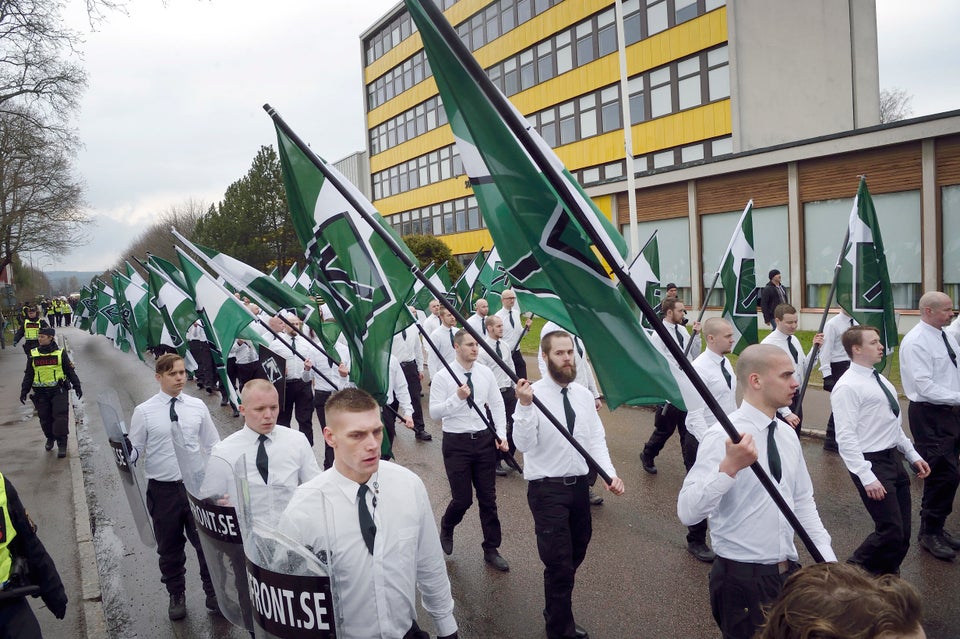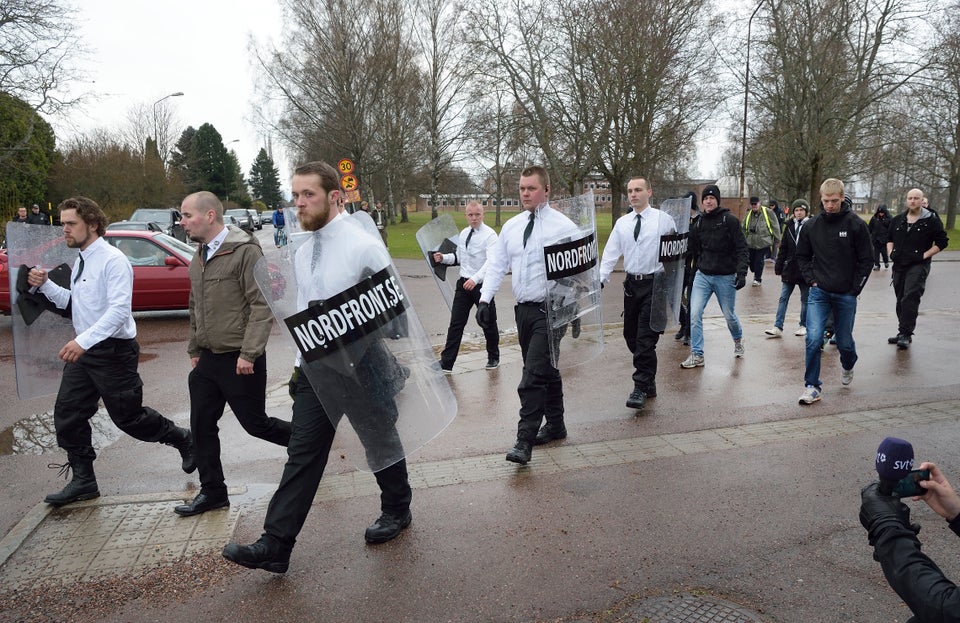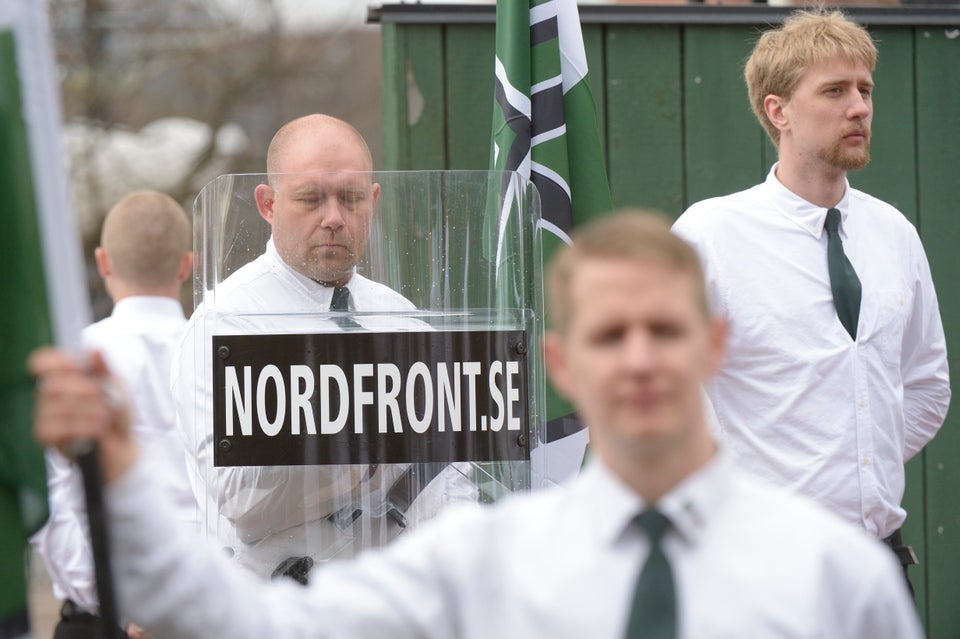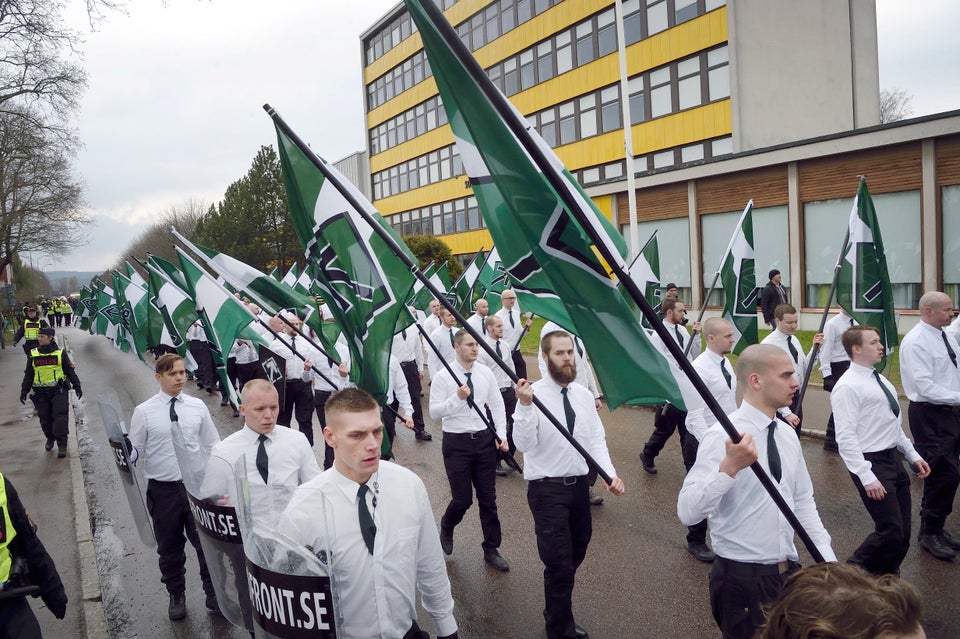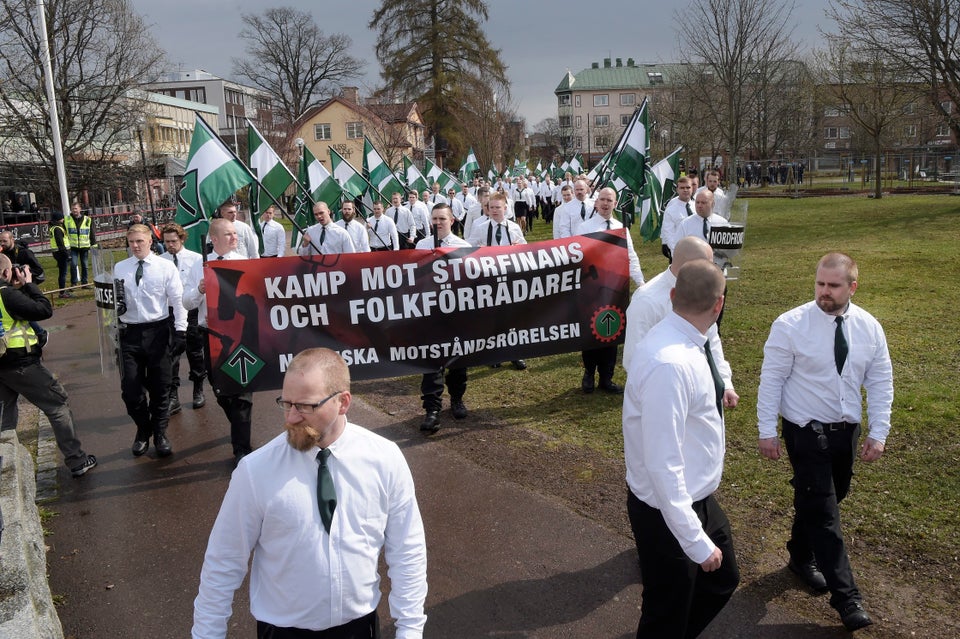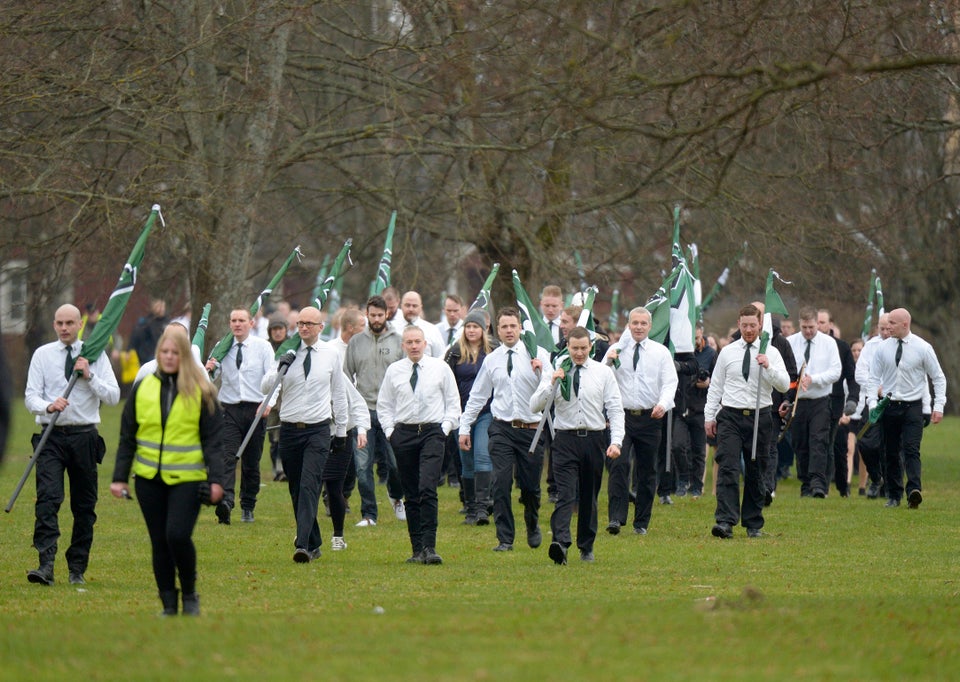 Popular in the Community