Netflix has been urged to stop streaming shows in high definition due to the increased pressure on the internet during the coronavirus pandemic.
EU officials are concerned about the strain that is being placed on bandwidth as many people stay at home amid the outbreak.
Millions of households are currently using the internet to work from home, stream content, video chat with friends and enjoy internet gaming, but European Commissioner Thierry Breton has urged people and companies to "#SwitchtoStandard definition when HD is not necessary" in a bid to keep steady internet access running.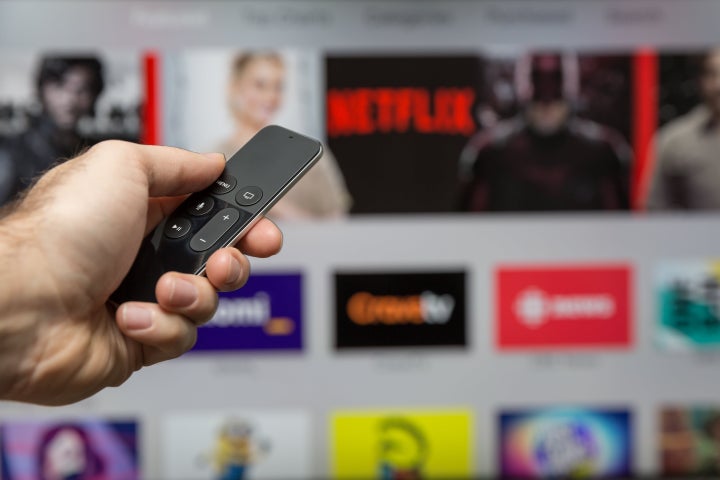 According to Deadline, Breton called Netflix CEO Reed Hastings on Wednesday, asking the streaming service to serve only standard definition content to users during peak times.
In a statement he released after the call, Breton said: "Streaming platforms, telecom operators and users, we all have a joint responsibility to take steps to ensure the smooth functioning of the internet during the battle against the virus propagation."
A Netflix spokesperson later told CNN: "Commissioner Breton is right to highlight the importance of ensuring that the internet continues to run smoothly during this critical time.
"We've been focused on network efficiency for many years, including providing our open connect service for free to telecommunications companies."
The streaming giant said it already' adjusts the quality of streams to available network capacity'.
Meanwhile, online gaming services have reported short-term outages, amid increased demand.
According to the Guardian, Nintendo Online – used for multiplayer games on the Switch console – was down for almost nine hours on Tuesday.
Xbox Live, the online service for the console, has also suffered short-term outages, with the head of Xbox, Phil Spencer, confirming that "usage is up on almost everything".
He added: "It's heartening to hear from so many people using gaming as a way to stay connected during these times. Play is a fundamental human need. Proud to be part of an industry that can offer escape and fun right now."