The new 12-sided £1 coin, which came into circulation on Tuesday, has a hidden high security feature which will add to it being "the most secure coin in the world".
Officials at the Royal Mint have not released any further details regarding the secretive feature, but it is one of several new design aspects intended to make the coin more difficult to counterfeit.
As well as being composed of two metals, other features include a hologram, milled edges and micro-lettering.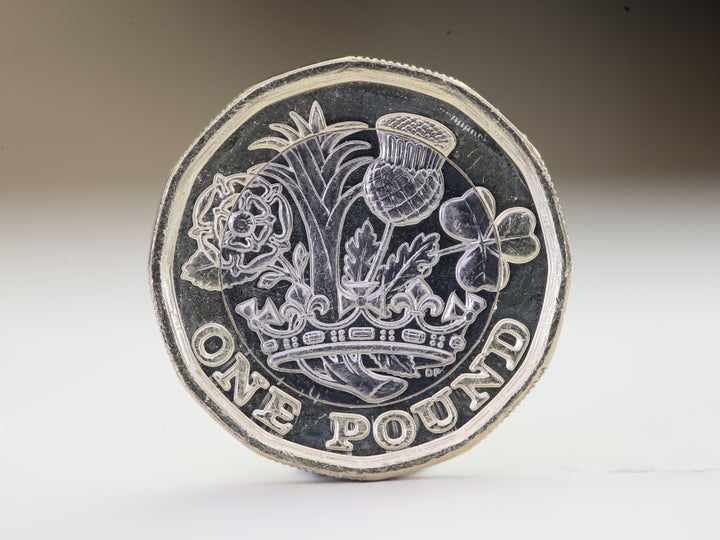 But not everyone will experience the benefits of the new £1 coin straight away as some ticket and vending machines will not immediately accept it.
Tesco trolleys across many of its stores will be unlocked as the supermarket giant performs upgrades so that they can accept the new coin.
A Tesco spokesman said last week that "fewer than 200" of its stores will be affected.
The old coin and the new coin will co-exist together for a period of around six months, until the round pound ceases to be legal tender on October 15.
The new coins have been made at Royal Mint in Llantrisant, South Wales, at a rate of three million per day.
The coins will gradually filter into general use so it might take a few days, or weeks, before people start to see the new £1 coins appear in their change.
The Automatic Vending Association (AVA) estimates that when the new coin goes into circulation, around 85% of vending machines will be able to accept it while still also taking the old coin.
It said that with around half a million vending machines across the UK, ensuring all of them are upgraded is a "major operation".
The body has estimated that all vending machines will be fully upgraded by the end of the transition period on October 15.
One pound coins were first launched on April 21 1983 to replace £1 notes. The Royal Mint has produced more than two billion round pound coins since that time.
The production of the new coins follows concerns about round pounds being vulnerable to sophisticated counterfeiters.