A new plastic £5 note that features Sir Winston Churchill and can survive a spin in the washing machine entered circulation on Tuesday.
The polymer fiver is said by the Bank of England to be cleaner, safer and stronger than paper notes, lasting around five years longer, the Press Association reported.
But it seems some presenters decided to test out the claims of the new notes for themselves.
The presenter could be heard crumpling, rubbing and giving the note a good chew, as well as dipping it in his cup of coffee - all tests which the note survived.
Alas, listeners did not get to find out if the note was fireproof as Humphrys said that BBC health and safety rules meant he had been told he was not allowed to try and burn it (apparently it will melt so don't try this at home).
Well, we say success, the man is now £5 out of pocket.
Some people got rather het up over the prospect that Morgan could have in fact broken the law, although there is often confusion over the law surrounding destroying tender.
According to the Law Commission: "It is not illegal to destroy It is not illegal to deliberately destroy a banknote. However, under the Currency and Banknotes Act 1928, it is an offence to deface a banknote by printing, stamping or writing on it."
His fellow presenter Charlotte Hawkins was also set to give one a spin in the washing machine.
While Humphrys and Morgan simply chowed down on theirs notes as they came, the Governor of the Bank of England, Mark Carney, seemed to be intent on making his a little more tasty...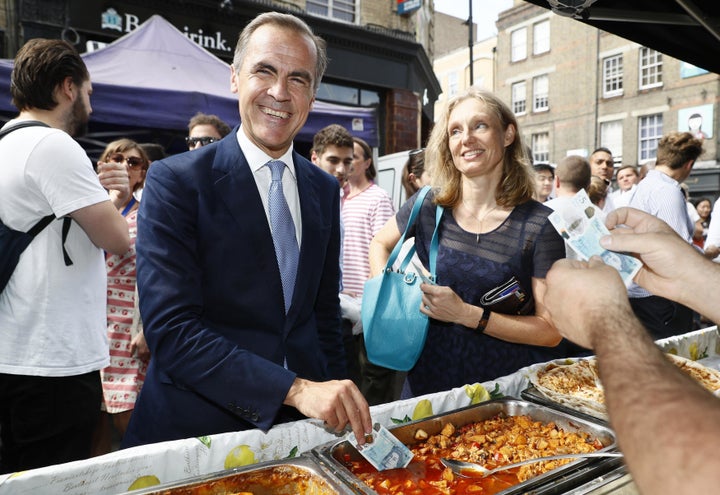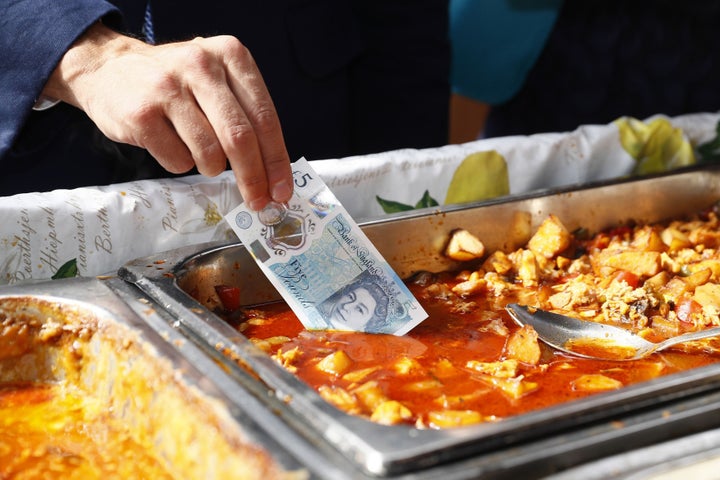 The first print-run of 440 million new fivers marks the start of the old notes' withdrawal as they are banked by retailers and businesses.
While some people may start to see the new fiver immediately at cash machines and bank counters, for others it may take a few weeks.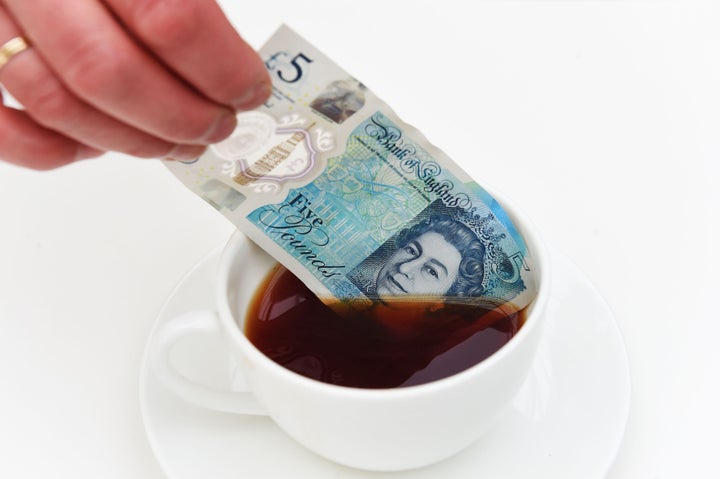 The Bank has been working with the cash industry to help get machines ready for the new £5 notes. It said not all machines will be ready from day one and it will continue to work with businesses to ensure a smooth transition.
The old fiver, featuring prison reformer Elizabeth Fry, can still be used in shops until it ceases to become legal tender after May 5 2017.
The new £5 note paves the way for a new generation of security features, making it harder to counterfeit. They include a see-through window featuring the Queen's portrait as well as Big Ben shown in gold foil on the front of the note and silver on the back.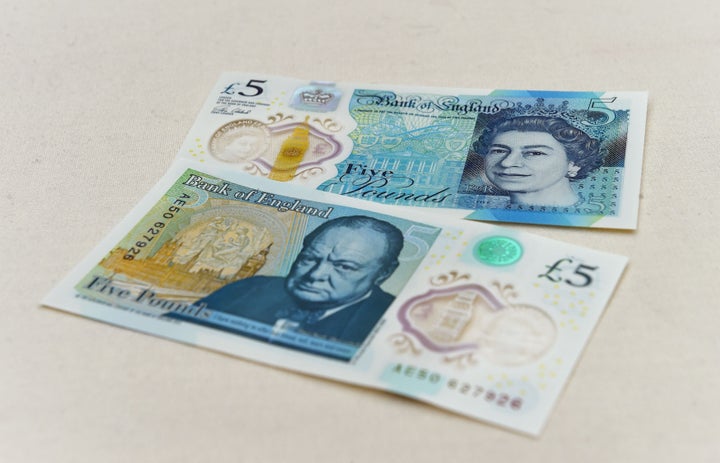 Bank of England Governor Mark Carney said: "The new fiver commemorates one of the greatest statesmen of all time, Winston Churchill, who remarked that 'a nation that forgets its past has no future'.
"Banknotes are repositories of the United Kingdom's collective memory, and we will be reminded of Churchill's enormous contributions as he once again becomes part of our daily lives as the new fiver flows out into tills and pockets."
Carney said of the new note: "The use of polymer means it can better withstand being repeatedly folded into wallets or scrunched up inside pockets and can also survive a spin in the washing machine.
"We expect polymer notes to last at least two and-a-half times longer than the current generation of fivers and therefore reduce future costs of production."
'Good Morning Britain' airs weekdays from 6am on ITV.