New and expectant mothers across the country can now access specialist mental health care closer to where they live, NHS England has announced.
Perinatal community services have been rolled out to every one of the 44 local NHS areas, following a pledge made by health bosses in May 2018.
It means mums and mums-to-be who are experiencing anxiety, depression or other forms of mental ill health should be able to access high quality care much closer to home.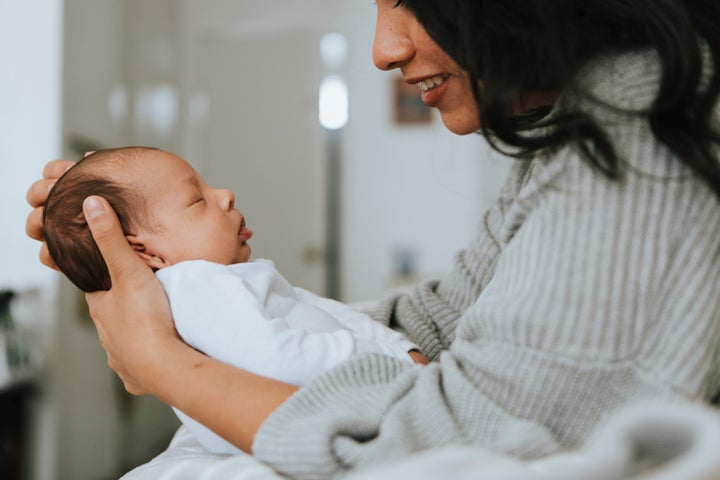 Five years ago, these women were not able to access this type of care in around two in five parts of the country, according to NHS England. Yet an estimated one in four women will experience poor mental health during pregnancy or in the two years that follow.
Health Secretary Matt Hancock said: "Having a baby can be one of the best moments of your life. But the pressure is huge and new parents, especially those struggling with their mental health, can be left too afraid or isolated to speak up.
"I don't want any new or expectant mother to be left to suffer in silence, and so I'm determined to ensure that all women can access specialist mental health care, no matter where they live."
The expansion comes alongside the opening of four new mother and baby units, which mean the most seriously ill women can receive residential care without being separated from their babies in every region.
Claire Murdoch, NHS national mental health director, said the NHS will also be offering tailored support to dads and partners, and extending care to cover the first two years of a child's life.
What Will The Service Look Like?
Specialist community perinatal mental health teams will offer psychiatric and psychological assessments and care for women with complex or severe mental health problems during the perinatal period.
They can also provide pre-conception advice for women with a current or past severe mental illness who are planning a pregnancy.
Teams will be made up of doctors, nurses, social workers, psychologists, psychiatrists, occupational therapists, nursery nurses and administrative staff. They will work closely with partners across the health and care system, including in maternity, health visiting, and other mental health services.
It is hoped that by 2024 an additional 54,000 women each year with moderate to severe mental illnesses should get the right care, at the right time and as close to home as possible, NHS England said.
"As a society we need to do much more to break down this taboo and reassure mums they are being a good parent by speaking up getting the help they need.""
Mumsnet founder Justine Roberts said: "We know from conversations on Mumsnet that the effects of mental ill-health in the perinatal period can ricochet; illness that goes untreated has impacts on mothers' self-confidence in their own parenting, sometimes for years afterwards, with a knock-on effect for children and the wider family.
"Our users have talked movingly about the difficulty of accessing support, so it's fantastic to see these specialist services being rolled out nationwide."
Maternal mental health campaigner and founder of ChannelMum.com, Siobhan Freegard, told HuffPost UK: "This is a big step in the right direction and will help thousands of mothers access the vital support they need. However, there is still a long way to walk on the path to better maternal mental health."
Research by ChannelMum found half of mums suffering mental health issues hide how they feel and won't admit to needing support for fear of being judged negatively or even having their baby taken away.
"As someone who has suffered from severe post natal depression, I know how terrifying those thoughts can be," she said. "As a society we need to do much more to break down this taboo and reassure mums they are being a good parent by speaking up getting the help they need."