A New York pharmacy turned heads this week after introducing a 7% "man tax" to even out the gender pay gap.
Thompson Chemists announced the "new store policy", which also offered tax-free products to women, on pink and blue posters displayed in its windows.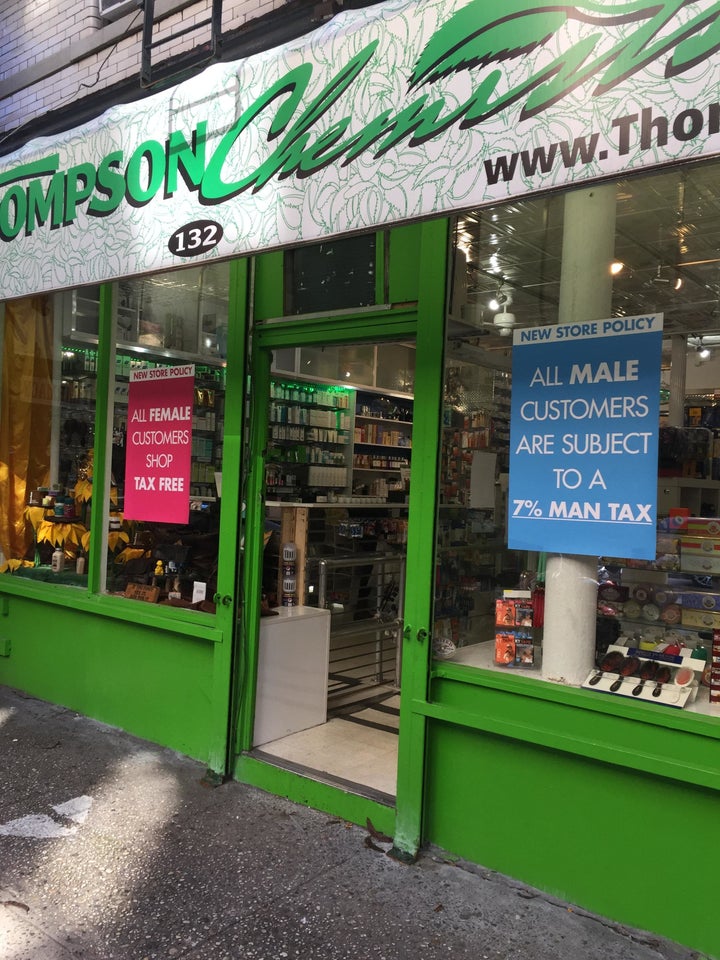 The pharmacy owner, Jolie Alony, told Gothamist.com: "We want to bring awareness on how it feels to be a woman, so the men actually get to feel it."
The move was met with criticism on social media, leading Alony to explain that men aren't actually being charged a tax, rather women are receiving a discount on products to reflect the gender pay gap.
"So far, the women are very, very happy," Alony told Gothamist.com. "Men haven't complained yet, they've just laughed."