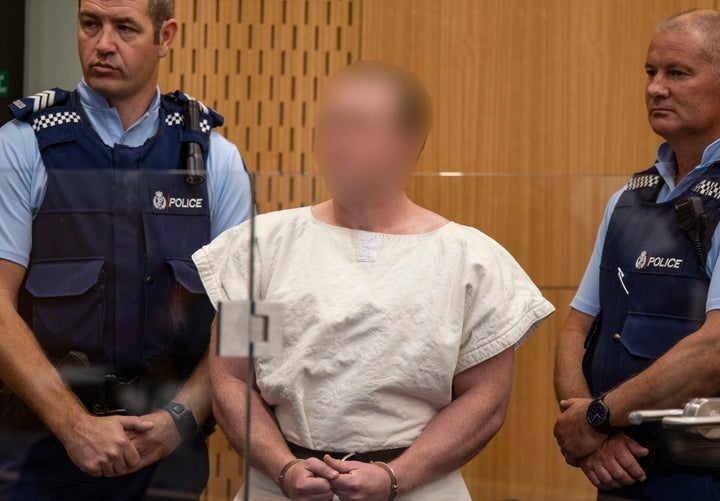 New Zealand police have admitted they accidentally charged mosque attacks suspect Brenton Tarrant with the murder of a woman who is still alive.
Chiefs said officers had inadvertently charged Tarrant with the murder of the person, who has not been named.
Police said in a statement they had apologised to the person incorrectly named on the document and would change the charge sheet.
They said the charge remains valid, so there was no chance the suspect would be released as a result of the error.
The name of the person on the charging sheet has been suppressed by court order. Officials said more charges against Tarrant would follow.
Tarrant, 28, who is described as a white supremacist, is next scheduled to appear in court on 5 April, and police said investigations were continuing.
Authorities have said they are certain the Australian was the only gunman but are still investigating whether he had support.
Police boss Mike Bush said all 50 victims of last week's shootings – described by authorities as terrorism – had been identified as of Thursday and their families were being notified. Investigators also were trying to conclude their work at the two mosques in Christchurch.
"We are working to restore them in a way that is absolutely respectful," he said.
Meanwhile, Prime Minister Jacinda Ardern announced an immediate ban on sales of "military-style" semi-automatic firearms and high-capacity magazines in the wake of the attacks.
Ardern said the sales ban was effective immediately to prevent stockpiling and would be followed by a complete ban on the weapons after new laws were rushed through.
She said people could hand over their guns under an amnesty while officials develop a formal buyback scheme, which could cost up to 200 million New Zealand dollars (£106 million).