When Sam Blackburn, 32, needed a second kidney transplant, his younger brother Josh, 26, jumped at the chance to help.
Unfortunately Sam, from Sheffield, was unable to receive an organ from Josh due to antibodies that had built up after his first transplant, which made it far more difficult to find a match.
Not wanting to give up hope, the pair enrolled on a kidney-sharing scheme which meant Josh donated his kidney to a stranger, enabling Sam to receive a matched kidney from someone else.
"You put one in to take one out," Sam told HuffPost UK.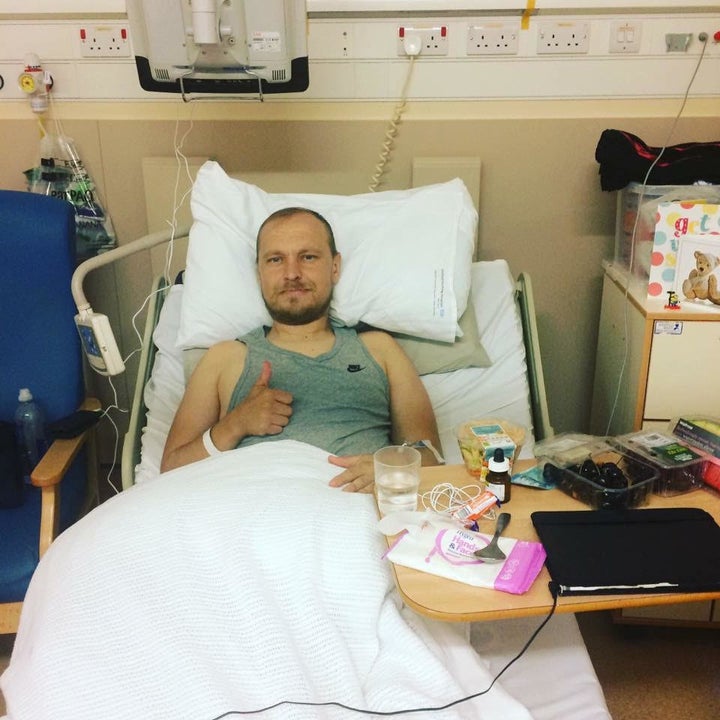 Sam was born with chronic kidney failure and had around 15 operations before he reached 18 months old, including the removal of his right kidney and removal of half of his left kidney.
He received a transplant from a deceased donor in April 2007, however by the start of 2015 his new kidney was failing and he was put back on peritoneal dialysis to help clean his blood.
According to the National Kidney Foundation, with this specific type of dialysis, the inside lining of the belly acts as a natural filter. Wastes are taken out by means of a cleansing fluid called dialysate, which is washed in and out of the stomach in cycles.
After discovering Sam would need yet another transplant, his two brothers and sister all offered to be live donors. But unfortunately none of them were matches due to a build up of antibodies in Sam's system.
The 32-year-old was heartbroken that his siblings couldn't help. But he never gave up hope.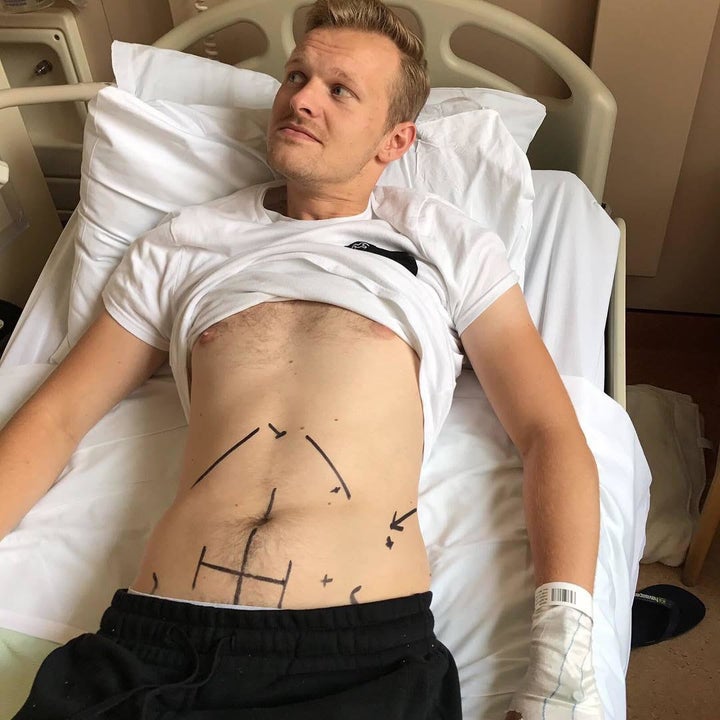 When the family heard of the paired/pooled donation (PPD) scheme, things changed for the better. Josh was able to donate a kidney to a stranger, which meant his older brother would receive a matched kidney from someone else.
"I didn't think twice about doing it that way," Josh said.
With PPD donor-recipient pairs who are incompatible due to antibodies, blood group or are unable to donate directly to each other, are registered in a national scheme to achieve compatible transplants with other pairs.
When two pairs are involved it is called 'paired' donation, while more than two pairs is called 'pooled' donation. In Sam and Josh's case, there were three pairs.
The scheme has been a huge success so far. Between April 2007 and the end of July 2017, 726 transplants took place thanks to PPD.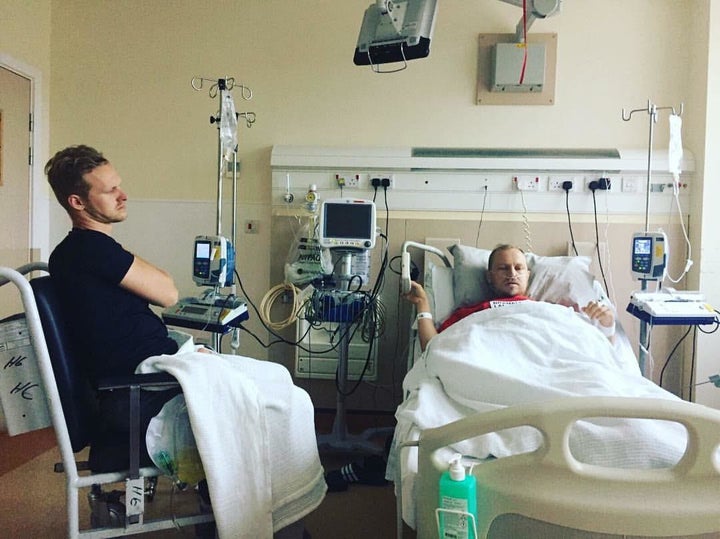 Sam and Josh's operations took place at Northern General Hospital in Sheffield this summer.
A couple of days after surgery, Josh paid a visit to Sam's hospital bed.
"He came to say hello and it was... You don't quite comprehend how much someone has done for you until you see them after and [see that they've] put them self through so much pain," Sam explained.
"I saw Josh immediately after his surgery and he didn't look the best so to see him, kind of on his feet, a couple of days later was an amazing feeling."
Josh said he felt pretty rough after donating his kidney ("I was really sick") but at the same time, seeing his brother alive and well made it all worth it.
Sam's kidney started functioning effectively straight away and since the operation the IT product sales specialist said he's "never felt so good".
"I am so grateful to my deceased donor and to Josh," he said.
To coincide with Organ Donation Week (4-10 September), Sam wants to highlight the importance of not only signing up to donate organs, but also discussing those wishes with loved ones ahead of time.
"There are so many organs that come to transplantation and the family actually rejects them because they didn't know the wishes of the person [the deceased family member]," he said.
"It's so important that your closest family members know your actual wishes after death, or when you want to be an organ donor, to make sure they understand what you want to do with them."