The government's flagship NHS Test and Trace programme is facing fresh criticism after it posted its worst performance on a key target since the service began.
Boris Johnson's independent scientific advisers have repeatedly warned that stopping the spread of the disease requires more than 80% of "close contacts" of people with Covid reached by the system to be identified and then told to self-isolate.
But figures for the latest weekly update show that just 69.4% of those "close contacts" – defined as being within two metres of a Covid carrier for more than 15 minutes – are actually being reached in England.
The new findings, which show that more than 30% of "close contacts" were not reached, came as the government unveiled a £500 million plan to expand 20-minute testing in an effort to achieve mass population screening for Covid-19.
The NHS Test and Trace statistics, for the week between August 20 and 27, show a fall on the 75.2% of the previous week. The new 69.4% figure also marks the first time the system has dipped below 70%.
They came as it emerged that capacity problems with the service mean that those requesting a test have been directed to centres hundreds of miles away. The government has now said it will limit the service to offer only test centres that are within a 75-mile radius.
In the past week, a focus of tests on lockdown areas and care homes has seen people living in Suffolk offered tests in Blackburn.
This is the 10th week running that the 80% target has not been reached, although government insiders insist that the figures are much better when taking into account the number of contact details that are provided by the public.
There was better news for the government for the statistics for the total percentage of people reached by the service after testing positive for Covid-19, which now stands at 81%.
The two percentages multiplied together mean that something in the region of 56% of all possible close contacts of positive cases have actually been reached.
Labour leader Sir Keir Starmer said he is "very worried" about the test-and-trace programme, which he said is "vital to progress".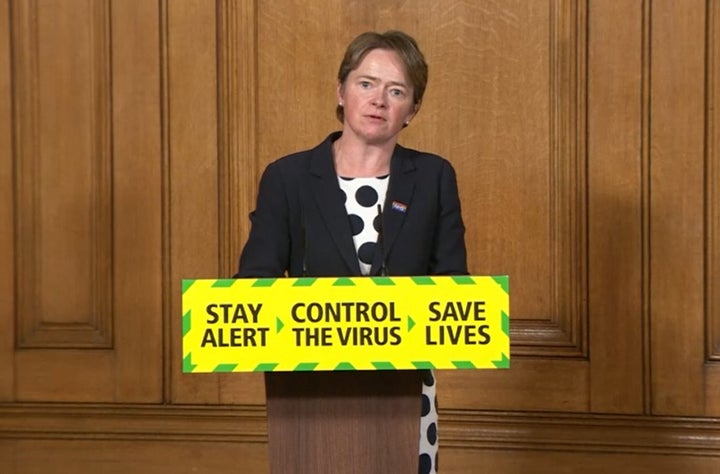 Shadow health minister Justin Madders said: "With cases on the increase and the government pushing for everyone to return to work it is more important than ever that Test and Trace is working to its potential.
"It is therefore hugely disappointing to see that the number of people the system reached went down again in the last week. There is also clearly a problem with testing infrastructure as people across the country are sent hundreds of miles for testing appointments.
"With over 100,000 tests every day not being used it is clear there should be enough capacity in the system to cope with demand. Ministers need to urgently get to the root of this problem so that speedy testing is available for all who need it."
Yet again, there is a big disparity in contact tracing success of local public health teams and of outsourced call centres.
For cases handled by local health protection teams, 97.3% of contacts were reached and asked to self-isolate in the week to August 26.
By contrast, for those cases handled either online or by call centres, 59.8% of close contacts have been reached and asked to self-isolate.
Of the 7,683 people transferred to the contact tracing system between August 20 August and August 26, 81.4% were reached and asked to provide information about their contacts.
Some 31,388 people were identified as coming into close contact with someone who has tested positive between 20 August and 26 August. Of these, 69.4% were reached and asked to self-isolate, compared to 77.1% in the previous week.
Government sources said that the best way to improve the contact tracing numbers would be through the long-awaited smartphone app, currently in trials, as well as combined local and national tracing efforts.
Dido Harding, the interim executive chair of the National Institute for Public Health, preferred to point to the overall success of the system since it was launched from scratch in late May.
"NHS Test and Trace has been operating for more than three months and during that time it has consistently reached the majority of those testing positive and their contacts – almost 330,000 people at risk of unknowingly passing the virus on," she said.
Health Secretary Matt Hancock earlier claimed the Government's coronavirus testing system is working "well", despite suggestions that people are being directed to centres more than 100 miles away.
Mr Hancock said there are "operational challenges from time to time" with the regime, after a postcode analysis by the BBC showed some people are being told the closest available tests are hours from home.
A senior source said a change would go live on Thursday or Friday restricting test centre locations to within 75 miles, and it is understood there are plans to improve the algorithm so that it suggests more suitable locations for people requesting tests.
Just over half (53.2%) of people who were tested for Covid-19 in England in the week ending August 26 at a regional site or mobile testing unit – a so-called "in-person" test – received their result within 24 hours.
This is up from 40.7% in the previous week, but down from 63.4% in the week to August 12.
Prime Minister Boris Johnson had pledged that, by the end of June, the results of all in-person tests would be back within 24 hours.