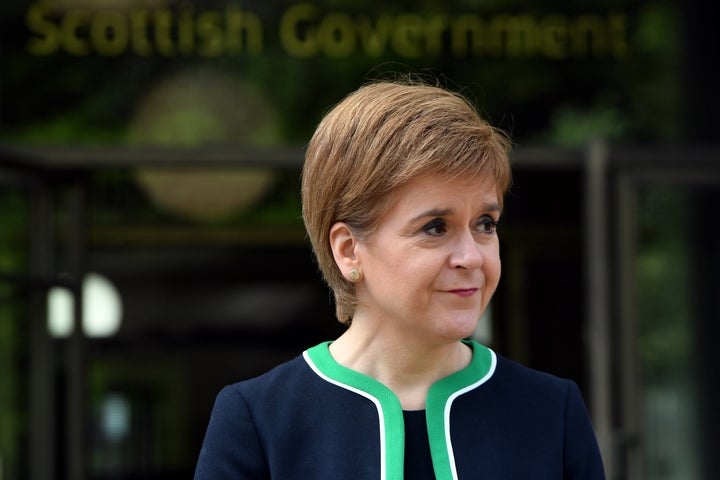 Coronavirus has changed everything. Make sense of it all with the Waugh Zone, our evening politics briefing. Sign up now.
The Scottish first minister said the advice from her government remains to "stay at home" other than for buying food, getting medicine or exercising.
But Scots will be able to leave the house for exercise more than once a day from Monday, she said, while still adhering to two-metre social distancing guidelines.
Sturgeon said updated guidelines from the UK government urging people to "stay alert" and "control the virus" were "vague and imprecise".
"I don't know what 'stay alert' means," she said.
The first minister said it would be "catastrophic" to drop the "stay at home" advice and that the current messaging was "clear".
"We are giving these messages now for very good reasons, because we think it is the best way to control the virus," she added.
Sturgeon said communication between the UK and Scottish governments was "ongoing", but that she had not yet seen Downing Street's official plans for easing the lockdown.
On the slight easing of restrictions in Scotland, she told reporters: "If you want to go for a walk more often, or to go for a run and also a walk later on in the day then you can now do so."
But she said the extension did not apply to those who have symptoms or are living with someone who is showing symptoms, or those who are in the shielding group.
Sturgeon said it was to be used for exercise only and should not be used for "sunbathing, picnics or barbecues".
She added: "The fact that you're allowed to exercise more than once is definitely not a license to start meeting up in groups at the park or at the beach.
"Doing that really does risk spreading this virus."