Scherzinger's 'X Factor' makeup artist Emma Osborne exclusively revealed to The Huffington Post UK how she created the gothic looks on Saturday 29 and Sunday 30 October.
Saturday Night's Look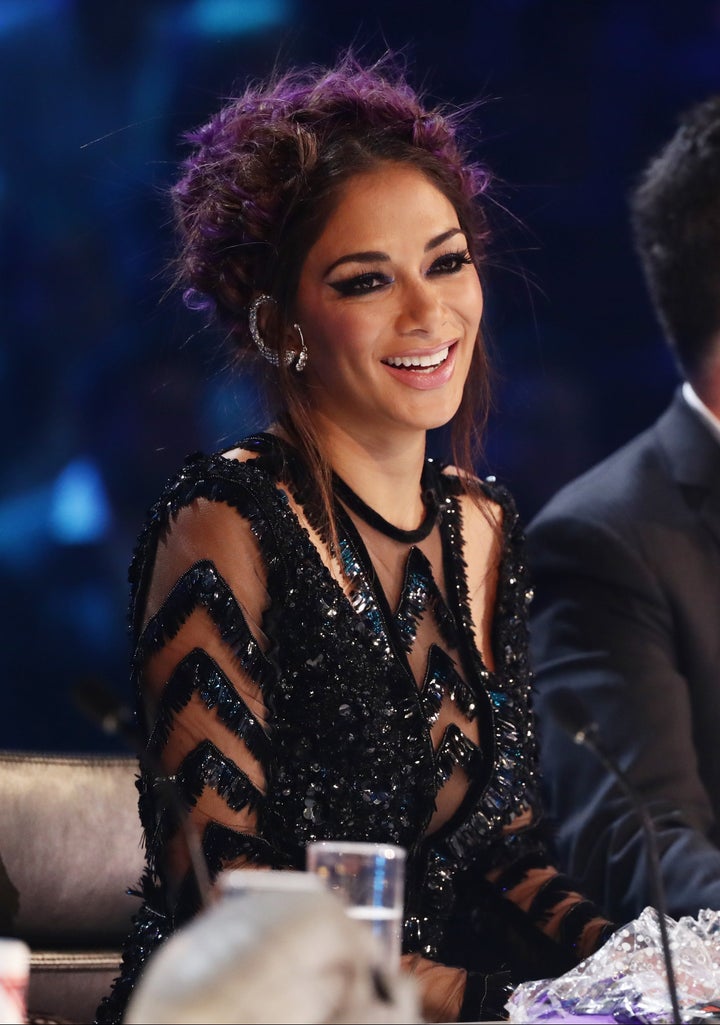 "Nicole's outfit was black with a lot of texture and skin," said Osborne. "We decided that some colour in the hair would accentuate the theme of the show and also add some fun factor too.
"I wanted the eyes to be dramatic and graphic, as the dress had a lot of texture, so I had the idea of a feline eye without it looking to literal."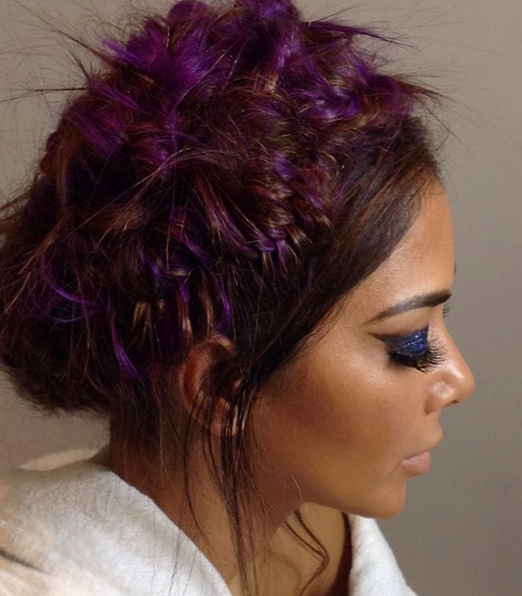 Osborne started with Scherzinger's eyes. She wanted to ensure her lashes framed the look, so she used Instant Effects Instant Lash (£24.95) serum to add volume and length.
Next she used tape to mark off the points for a defined edge to the feline flick, then filled in the space with a High Definition Kajal eyeliner (£19), before blending it out.
She added a MAC Brown Eyeshadow (£13) over the top to add depth and mattify, before blending again to soften the edges.
"I then placed some gloss across the lid so the glitter would stick," Osborne explained. "I used Collection lip glitter in black to the left, then placed Collection glitter in blue as well, for more colour to complement the purple hair tone.
Osborne wanted Scherzinger's skin to look "luxurious like silk", so she started by massaging Cult 51 cream (£49.99) into her skin, before adding some Vita Liberata Bronzer (£35) through her T zone.
"This helps add warmth and with a great primer combined it's a great base to work ex1 foundation (£12.50) into for a warm glow," she explained.
"I love using beauty blenders as it just mimics the skins texture and really helps work the products in."

Sunday Night's Look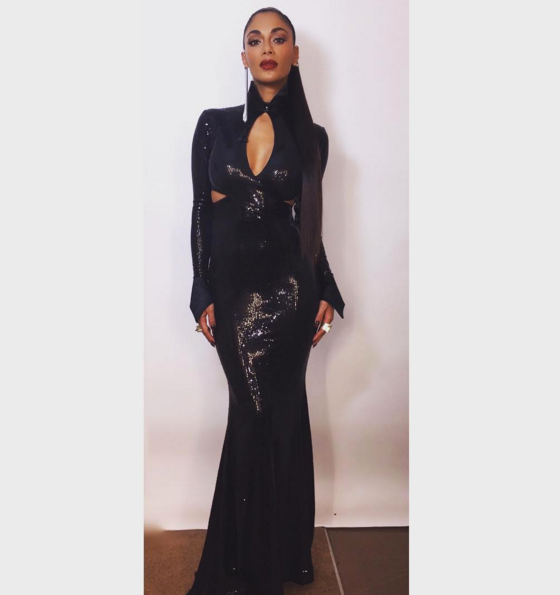 "Sunday night the outfit was black sequins and looked very fluid with an amazing sheen to it," said Osborne.
"For the look I decided it needed colour. But nothing too dark as this would be too vampy and anything colourful (i.e. Pink or orange) would not look elegant enough.
"So I decided to lift the look by adding glitter to the lips and using reds and burgundy to make the look very current and on trend."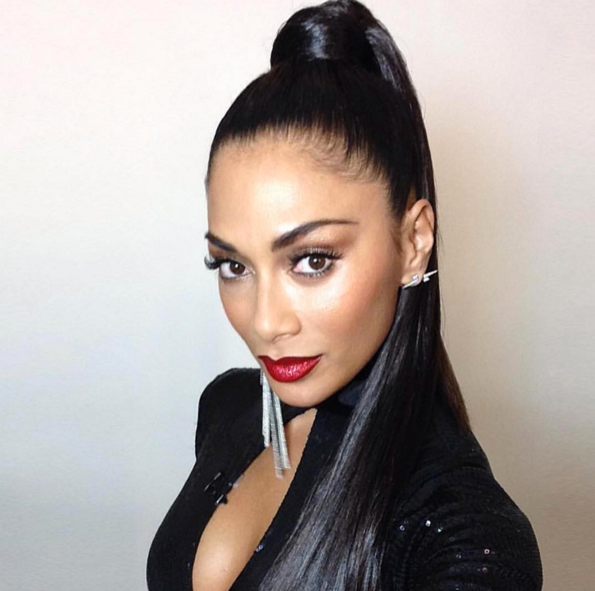 Osborne used matt brown tones in Scherzinger's eyesocket area and highlighted with clear gloss to make her eyes eyes pop, before adding black feline lashes.
She then applied ex1 foundation in 8.0 all Scherzinger's skin and added a touch of blush in peach to the apples of her cheeks and a soft contour in the hollows of the cheeks.
Osborne then returned her attention to Sherzinger's eyes, grooming her brows with HD vamp brow (£30) to give them a defined look.
"The lips were the key to this look and I wanted to add natural volume so the red really popped," said Osborne.