Over the years, politician Nigel Farage and journalist Kay Burley have both put up with more than their fair share of abuse from members of the public.
But this is on another level.
While Burley interviewed the former Ukip leader ahead of David Cameron's formal resignation on Wednesday, a heckler armed with a megaphone hailed some incredibly colourful comments their way
"You're the best comedian in the business. You're a crap politician but you're a good comedian."

"Nigel Farage, you're an embarrassment to the human race."

"Nigel Farage, you're like the Roy 'Chubby' Brown of politics."

"Kay, you need to smile a lot more, you look miserable."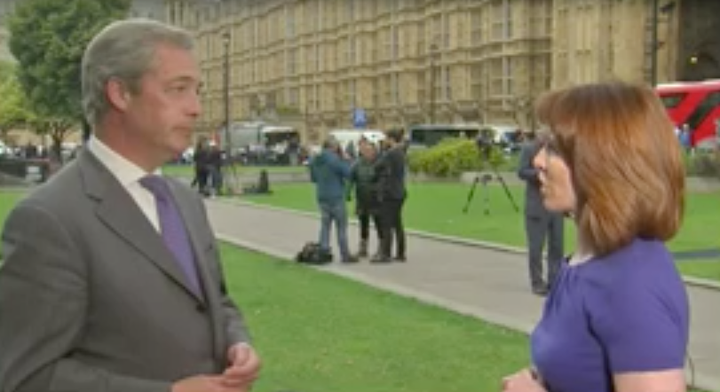 The heckler also proceeded to do a shout-out to "Joey" and ask the pair to speak louder.
But, aside from exchanging a few wry smiles, both Burley and Farage showed no sign of being bothered by the megaphone-wielding heckler, simply carrying on with their conversation.
A few viewers did seem to favour rather more drastic action though...