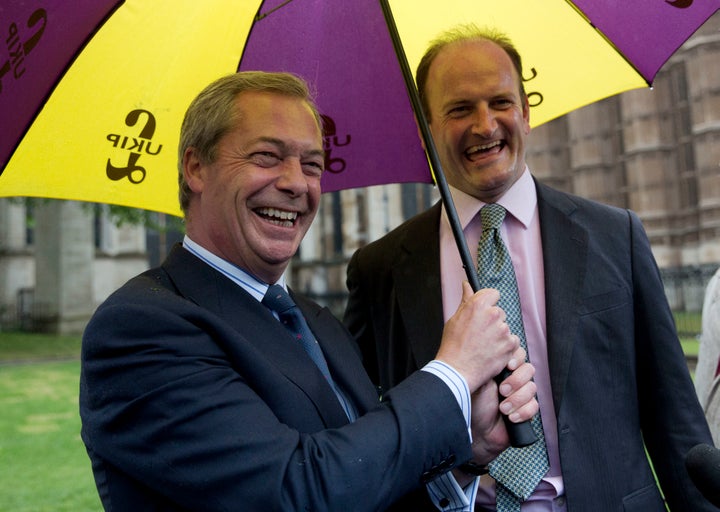 Nigel Farage has made a blistering attack on Ukip's only MP Douglas Carswell, saying he "does nothing" for the party.
In an attack that felt like it had been a long time coming, the outgoing Ukip leader said Carswell, the first elected Ukip MP, was irrelevant to the party and questioned why he joined it in the first place.
Farage told Sky News: "I don't know why he joined. I genuinely don't. He doesn't seem to support anything we stand for. It's very odd.
"He doesn't really matter, does he? He doesn't really contribute to what we do as a national party."
He continued: "He just happens to the MP for the most Eurosceptic constituency... We won a by-election. It helped our whole momentum. Does he hurt us? Not really.
"I don't think there's any point regretting it. I'm just ponderous about it. He must feel very uncomfortable."
Relations between Farage and Carswell deteriorated after Carswell defected from the Tories and won his Clacton seat back for the eurosceptic party in 2014.
In an interview with The Guardian at the weekend, Carswell said he had not spoken to Farage since the Brexit vote in June and said that, had Farage led the official Leave campaign, Remain would have won the vote.
When asked why he did not leave Ukip, Carswell said: "Because I'm enjoying myself. I'm having much too much fun."
Farage was speaking ahead of Ukip's annual conference, where the winner of the race to replace him will be announced.
Related