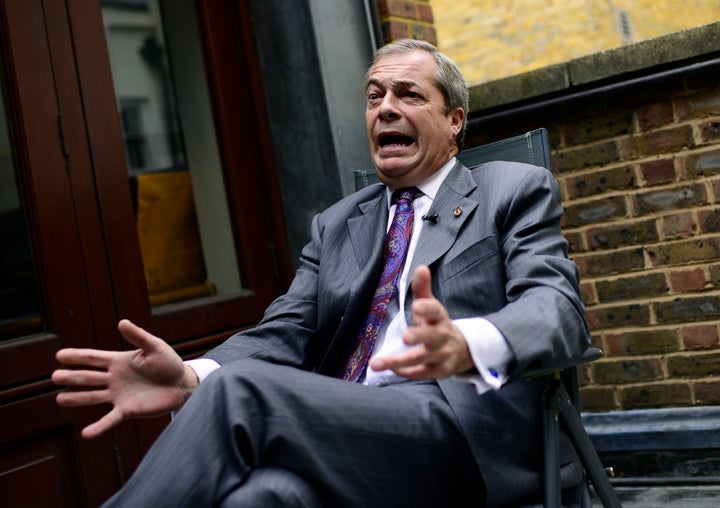 Complete with illustrative chest-thumping motions, the former/present/at large leader of Ukip, said: "He looked like a big gorilla, prowling the set. You know, he is that big alpha male, that's who he is.
"That's exactly who he is. We all have comparisons to animals or whatever that may be.
"That's how he seems to me. The leader of the pack."
For comparison, here's Trump last night...
Actually, maybe he's on to something.
For some further background, here are a few facts about gorillas.
Farage says: "I haven't worked that out yet but if I did know it wouldn't be that poetic."
Just before the clip ends an unseen journalist can be heard asking Farage: "What are you doing here?"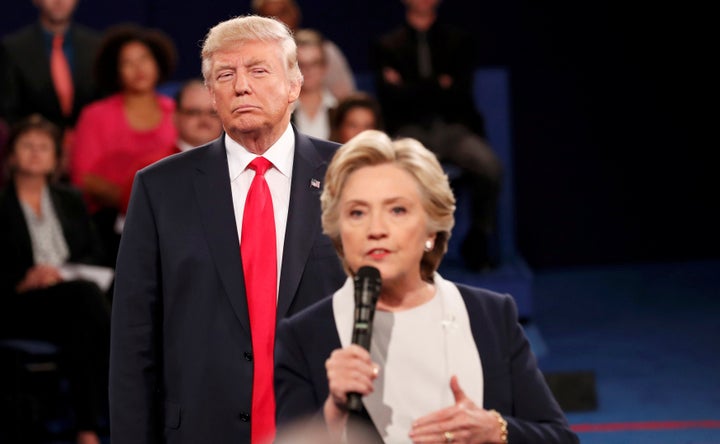 Recorded as Trump spoke with Billy Bush of "Access Hollywood" aboard a coach, he talked of "grabbing women by the pussy" and using his fame and status to "move" on women.
Clinton said Trump had shown himself to be unfit to be president.
Earlier in the day Farage commented on the scandal surrounding Trump's comments.
"Look, this is alpha male boasting. It's the kind of thing, if we are being honest, that men do. They sit around and have a drink and they talk like this.
"By the way, quite a lot of women say things amongst themselves that they would not want to see on Fox News, or the front page of a newspaper. I'm not pretending it's good - it's ugly, it is ugly."