Nigel Farage has slammed Lord Adonis as a "twisting little weasel" in a highly-charged debate over whether there should be a second referendum on Brexit.
Remainer Adonis - who spoke last week of his desire to "sabotage Brexit" through democracy - appeared on Good Morning Britain today calling for a vote on the terms of the exit deal, saying: "The people should have the final say".
"Democracy is not one vote and then no votes thereafter," the former Labour minister told Piers Morgan and Susanna Reid.
"My view, which is a very democratic view, is that the people voted to open these negotiations on leaving the EU but they have not seen the final deal, and when they have seen the final deal, they should have the final say.
"It shouldn't be the politicians who decide this," he added.
But Adonis' argument sparked a furious reaction from Farage, who said he will be the voice of 17.4 million Leave voters when he meets with the EU's chief Brexit negotiator Michel Barnier in Brussels later today.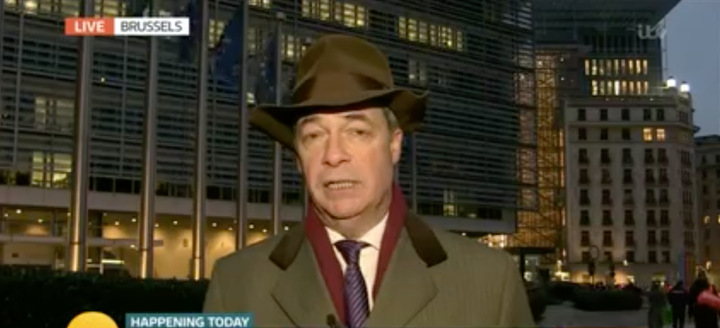 "Can I just say that Lord Adonis is a dishonest, disconnected, twisting little weasel and if that's what the House of Lords is all about, the next big change is to have a referendum to sack the lot of them," the former Ukip leader said.
"He is being entirely dishonest, disingenuous. He doesn't accept the result. He is part of the global elite, clearly in the pocket of the big multi-national businesses."
Farage added: "He treats ordinary working men and woman in Britain with total and utter contempt and all I can say is that thank God for the common sense of ordinary people who can see right through him."
Responding to the accusations, Adonis said: "That's a very high level of argument, isn't it?
"If that is the kind of debate we having in this country, which is just abuse on the part of Nigel Farage rather than engaging in the real issues, then I say bring on this referendum.
"I think the people would engage in the issues and not just personal abuse," he added.
Adonis later tweeted that it was a "badge of honour" to be called a weasel by Farage.