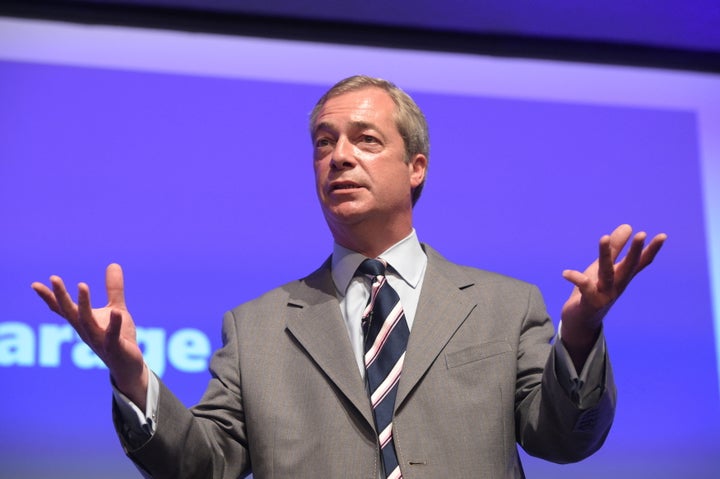 Nigel Farage's planned "march on the courts" over Brexit has been slammed by Britain's most senior former judge and a raft of Tory MPs.
The UKIP leader has called for a 100,000-strong protest outside the Supreme Court next month when it rules on whether Parliament should have a say over the process of the UK quitting the EU.
But former Lord Chief Justice Lord Judge warned that the march was a threat to "public order" and would "undermine" the independence of the courts.
The Supreme Court announced today that it would sit on December 5 to December 8 and all 11 of its judges would sit on the historic case. A ruling may not be produced until January.
As several Tory Eurosceptics lined up to defend the judges, Lord Judge was also scathing about Justice Secretary Liz Truss's two-day delay in speaking up on behalf of the judiciary.
Three High Court judges were dubbed 'Enemies of The People' by the Daily Mail last week after they ruled that MPs and peers should have a say in triggering the Article 50 process for Brexit.
Lord Judge told BBC2's Newsnight that Farage's call for a demonstration outside the Supreme Court risked further undermining the judicial process.
"People can march as much as they like…. I don't think it makes any difference to the judicial decision but it does make a difference to public order.

"Let's say for the sake of argument the Supreme Court decides the high court was wrong, it will undoubtedly be conveyed as a victory for the demonstrators. It won't be but that's what will be conveyed.

"And if that is conveyed you've undermined the administration of justice."
Lord Judge, who stressed he would not vote against Brexit in the Lords, was scathing about Truss.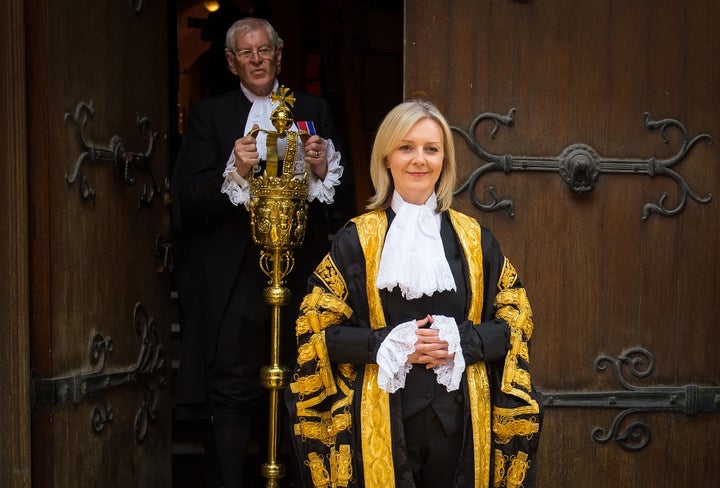 "The Lord Chancellor has a statutory obligation to do it. That is one of her functions, to defend the judiciary.
"And it was a little too late and not a lot. To say you believe in independence of judges is fine but it doesn't actually address why this matters at a particular time."
On Monday night, Truss was confronted about her conduct at a private meeting with several Tory MPs with legal backgrounds.
Truss is understood to have said that her role as Lord Chancellor was not to defend the judges from "all comers", such as the press, but only from government interference.
However, she told her critics that her department had learnt its lessons and would be "on the front foot" when the Supreme Court handed down its ruling on the appeal.
A string of Tory MPs, including Anna Soubry, Sir Edward Garnier and former Attorney General Dominic Grieve, have mobilised in recent days to defend the courts.
George Freeman, who chairs the Prime Minister's policy board, has been particularly vocal too.
Former Justice Secretary Michael Gove tweeted on Monday in defence of the press, but argued that the High Court ruling was "persuasive".
"The high court judges who've ruled on Article 50 are brilliant, thoughtful, wise and decent men - their judgment deserves respect.
"Good people can differ on their reasoning and conclusion - but I find much of it persuasive."
"If Judges can frustrate a referendum outcome, why not the result of a general election that isn't to their liking?" he tweeted.
But among the Tory MPs who leapt to the defence of the judges were Johnny Mercer, a former army officer, and Sir Nicholas Soames.
Leading Vote Leave campaigner and former UKIP and Tory donor Stuart Wheeler came to the defence of the judges on Tuesday, and rounded on Theresa May and Truss for not doing so themselves.
In a letter to the Times, Wheeler said:
"As much as I hope the Supreme Court will reverse the High Court's decision on the Article 50 case, I utterly condemn the failure of the prime minister and the justice secretary to condemn, forcefully and immediately, press criticism of the judges (such as the Daily Mail headline "Enemies of the People").

"The case was on a purely legal point and I had assumed that the government believed that the rule of law should always (ie, without exception) operate in this country."
Popular in the Community