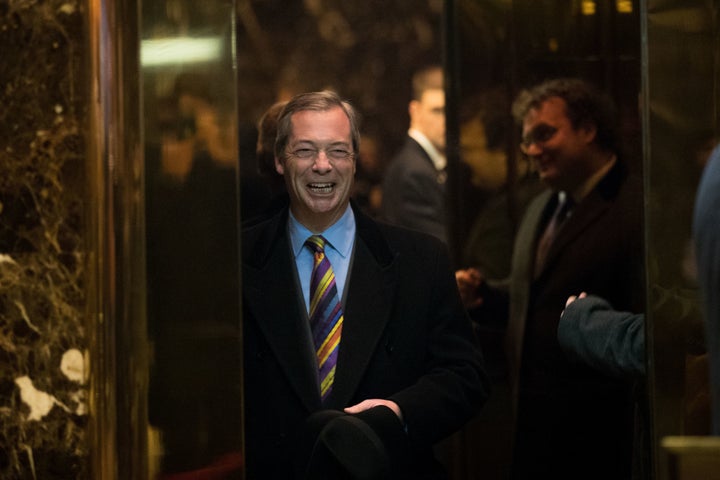 Nigel Farage has visited Trump Tower for a second time as the link between the President-elect and the former Ukip leader shows no sign of waning.
It is unclear whether the two men met as Farage left without speaking to reporters gathered at the midtown building.
According to reports Farage was in Trump's office for just over an hour and was said to have met with members of the Republican's team.
Earlier he said he was "not expecting an invite from the man himself", the Evening Standard reported.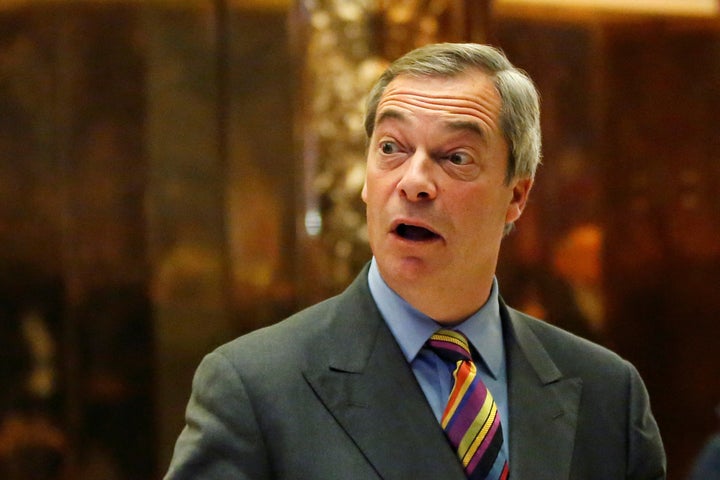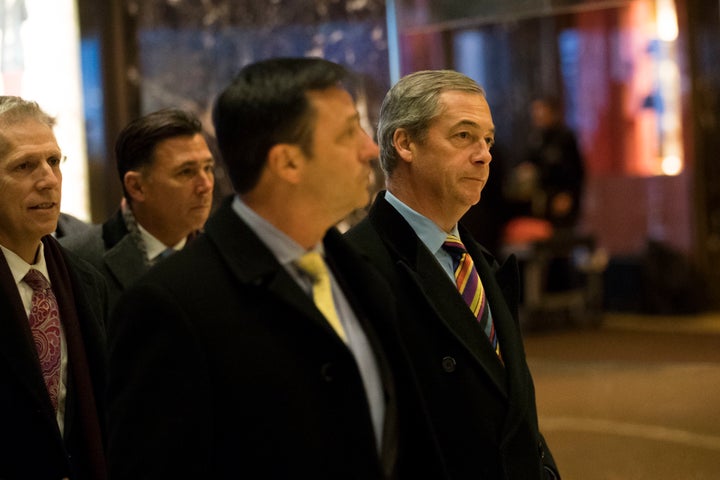 The Telegraph suggested that the meeting was further evidence that Farage could be given an informal role advising Trump on US/UK trade relations.
Last week Farage told Bloomberg: "I am unashamedly promoting the idea of completely resetting the US/UK relationship. It would be a great thing to do in terms of trade."
Farage, a key player in the Brexit vote, shocked Westminster last month when he met with Trump in the city before any other British politician - or other world leaders.
The connection stems from a long-standing relationship with key Trump adviser Steve Bannon, who invited Farage to a political rally in Mississippi in August - an event where the then Presidential nominee compared his rise to the Brexit win and appears to have been charmed by the Brit.
Before today's visit, Farage told the Press Association he was in New York "catching up with old friends who are part of his team, doing a bit of Christmas shopping, no plans to meet the great man at all, he's busy with other stuff".
He added: "If the Queen asks me for tea I'll go, but I'm not expecting an invite."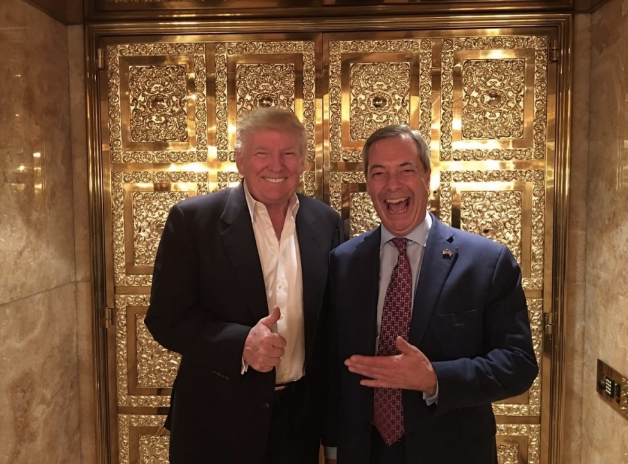 Trump later tweeted that Farage would do a "great job" as Britain's ambassador to the US and that "many people" wanted to see him as the UK's senior diplomat in Washington, a suggestion slapped down by Foreign Secretary Boris Johnson - who like Theresa May has yet to meet Trump.
Popular in the Community