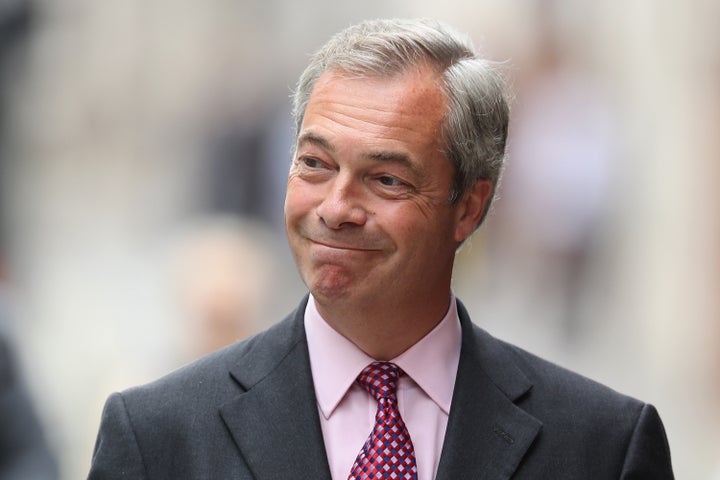 Nigel Farage believes the Government's extension to voter registration swung the referendum to Remain.
Speaking to the HuffPost UK, the Ukip leader predicted Remain would win – in line with a YouGov on-the-day poll released at just after 10pm.
Farage, who has been campaigning for the UK to leave the EU for more than 20 years, said he hoped he was wrong but the "Government machine" helped deliver a Remain victory.
Speaking to HuffPost UK this evening, Farage said: "I think the Remain side edged it – that's my view."
He added: "My view has been the sizeable number of registrations which took place in the 48 hour extension has played a part.
"They got a huge number of young people. That's going to make a difference.
"The whole Government campaign has been about registering young people and that's made a big, big difference."
The website for registering to vote in the EU referendum crashed just hours before the deadline for signing up earlier this month.
Some 50,000 people were on the site when it went down.
The Government moved quickly to extend the deadline, giving people an additional 48 hours to register.