Theresa May is facing a fresh backlash from Tory MPs after her chief whip declared "there is no plan" for what happens next if her Brexit deal is rejected by the Commons.
Backbenchers reacted with a mixture of ridicule and dismay as No.10 rejected calls to postpone the crunch vote due next Tuesday and insisted there was no alternative to the controversial EU proposals.
Just five days before the most important parliamentary showdown in decades, Chief Whip Julian Smith claimed that there was no 'Plan B' prepared for the aftermath of a heavy defeat by MPs.
"There is no plan, no plan for a vote loss. This is the deal that we are putting on the table, this is the deal that we need to get through parliament," he told ITV News.
Smith's defiant words came despite new footage showing him struggling to personally change the minds of backbenchers. Asked if he was supporting the government, one MP Philip Davies said: "No".
One Tory backbencher told HuffPost UK: "If they really don't have a Plan B, they are more stupid than I thought."
In a further sign of the trouble ahead, former Brexit secretary David Davis said he and other Brexiteers would "make sure the stake goes through its heart".
With up to 80 MPs ready to rebel, Tory party grandee Sir Graham Brady urged No.10 to postpone the crunch vote to avoid humiliation.
And veteran MPs added to the mockery of Downing Street after attending a confidential security briefing that appeared designed to scare them into voting for May's plans.
Staff at the Cabinet Office Civil Contingencies Secretariat held a special meeting for privy counsellors – made up of former ministers or party leaders – on the impact of the UK falling out of the EU without any agreement with Brussels.
One attendee told HuffPost UK: "It was not so much a privy council briefing, more a briefing destined for the privy [toilet]. I wasn't persuaded to change my vote, put it that way."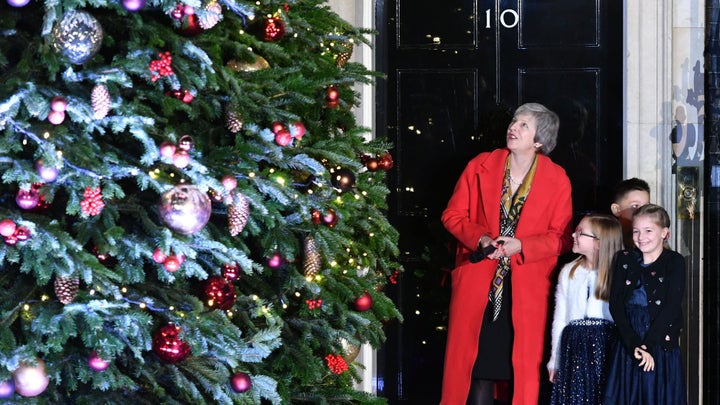 They said the briefing by civil servants was not a prediction or a forecast, only a worst-case scenario, but it included warnings that planes could be grounded and other transport chaos.
Meanwhile, a behind-the-scenes TV feature on the government whips' office laid bare the huge task faced by May as up to 80 of her MPs prepare to vote down her plans, believing it leaves the UK too closely tied to EU rules without any say over them.
Earlier, backbench 1922 Committee chairman Brady – who knows the secret number of MPs who have demanded a vote of confidence in May's leadership – said that many in the party were worried about being indefinitely trapped in a customs arrangement with the EU.
"I certainly would welcome the vote being deferred until such time as we can answer that question," he told BBC's Newsnight.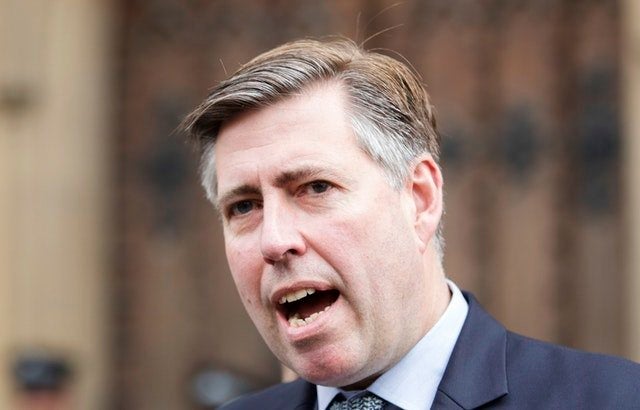 Downing Street dismissed suggestions that the "meaningful vote" could be delayed from its scheduled date of December 11.
"The vote will take place on Tuesday as planned," said a spokeswoman.
However, it is understood that a variety of options are being explored by government insiders.
One is to table a new programme motion on Monday delaying the vote date. Another would be to 'run down the clock' on Tuesday, with Michael Gove 'talking out' the debate past the deadline of 7pm without moving the government motion.
A late attempt to offer reassurance to Brexiteers emerged on Thursday evening, when loyalist backbenchers Hugo Swire, Richard Graham and Bob Neill tabled a fresh amendment to give parliament rights to decide the Northern Irish 'backstop'.
In a new broadside from the 'Remainer' wing of the Tory party, backbench veteran Sir Nicholas Soames warned that the PM's position would be "very difficult" after a heavy defeat.
A defeat by a margin of more than 100 "would be catastrophic" and "it becomes then a matter for her own decision", he told BBC Radio 4′s World at One.
"I think her position would be very difficult but I am not in any doubt that whatever she decides to do, it will be the right thing."
In an interview for The House magazine, Davis called on MPs to vote down the compromise deal and "make sure the stake goes through its heart and it gets buried at the crossroads" so it cannot be resurrected.
He also played down the risks from no-deal Brexit on the pound, saying it was "not a bad thing" if sterling took a hit.