A young woman who never smoked has died of lung cancer aged 31, after doctors initially diagnosed her symptoms as 'stress'.
Andrea Flint died after developing stage four cancer, which by the time it was diagnosed, had spread to her brain.
Suffering from back pains and nausea, her husband claimed she had visited doctors about five times over a four month period, but they said she was suffering from 'stress'.
It later transpired that Andrea had a stage four tumour in her lung which measured the size of a tangerine. It eventually killed her in March 2016.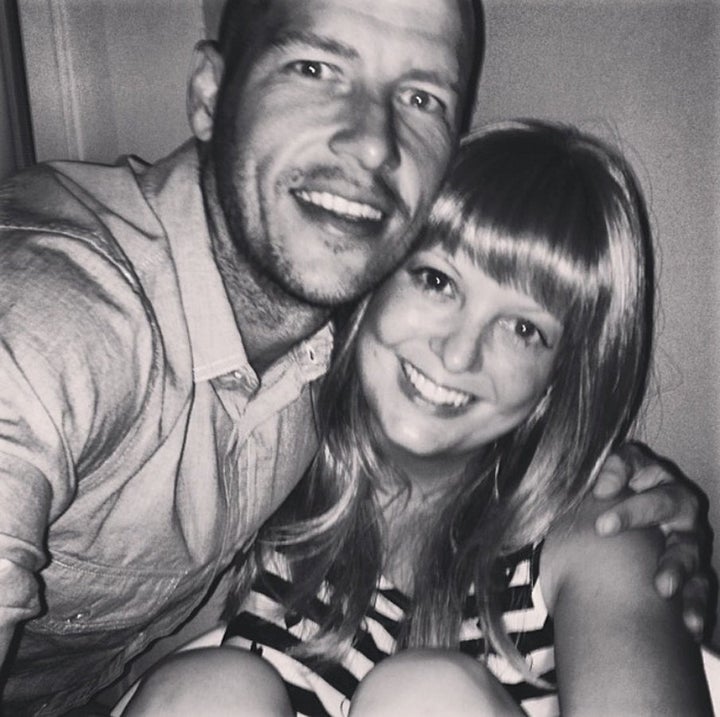 Andrea's husband Alistair, a shipping agent, 39, said: "Doctors said it was stress. But she was convinced she had the same as her mum, Sue, who'd died of lung cancer and a brain tumour in December 2010."
Remarkably, personal assistant Andrea saved Alistair's life by pestering him to get a lump checked out earlier in their relationship.
She had urged him to visit his GP after he spotted a lump in his right testicle in April 2006, but was too embarrassed to go.
After six months of pestering, he gave in – immediately being referred to Basildon Hospital, in October 2006.
Following an ultrasound, he was booked in for surgery at Nuffield Hospital in Brentwood to have the lump removed. The lump turned out to be testicular cancer.
The couple, who met at a local cricket match in 2005, thought their troubles were over until Andrea was diagnosed with lung cancer and a brain tumour in February 2011, after she had suffered a seizure in the car.
The diagnosis came as a huge shock to the couple, as super-healthy Andrea had never smoked. According to Cancer Research UK, this is rare as around 8 in 10 cases of lung cancer are related to smoking.
Alistair said: "Andrea had complained of nausea and back pains and, following scans, doctors broke the devastating news that she had terminal lung cancer and a brain tumour."
Vowing to fight, on 8 March 2011 at the London Clinic in Harley Street, London, Andrea had the brain tumour removed during an eight-hour surgery.
Having previously proposed to Andrea while they were on holiday in April 2007, Alistair insisted they should get married as soon as possible.
He said: "I hoped that planning our big day would give her something positive to focus on."
Three months later, on 5 May 2011, the couple, from Wickford, Essex, married at Gosfield Hall, in Essex.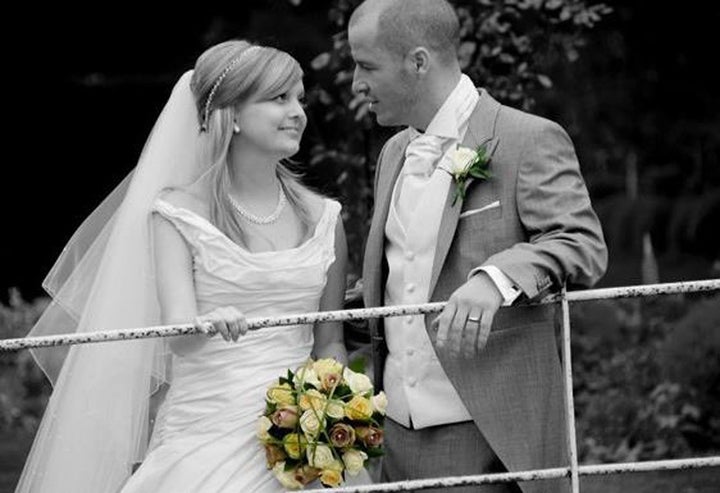 Exhausted from gruelling chemotherapy treatment, Andrea still looked beautiful in a honey-coloured dress as they celebrated in front of 140 guests.
"We were really happy," Alistair said. "Though there were tears of sadness.
"Andrea looked beautiful. I loved her so much."
After the high of their big day and a short honeymoon in Cornwall, Andrea had to return to Cromwell Hospital in London for treatment.
"We treated ourselves to make things feel better," said Alistair. "It became a tradition that if we had bad news we would book a holiday before the next treatment. If we had good news, we'd buy something like a handbag."
Over the next five years, in between 50 rounds of chemotherapy and 48 of radiotherapy, Andrea and Alistair went on 25 holidays and plenty more days out.
Then, early last year, Alistair sensed that Andrea knew the end was near.
On 18 March 2016, she died at Cromwell Hospital.
He added: "Andrea lived for five years and one month – one month longer than the doctors said.
"I think she wanted to beat the odds and prove them wrong. Then she got tired and it became too much for her body."
He said she died with her family around her.
"At first, we'd talked about having her ashes scattered in a remembrance garden beside her mum's. Instead, though, I have them in our bedroom, as she didn't want to be left out in the cold."
Keen to encourage people to check for signs of cancer, Alistair is telling his story in the hope of saving lives.
Alistair, who supports the male cancer charity, Orchid, which encourages men to check for testicular cancer, said: "Check yourself and push for a diagnosis. Don't give up.
"Andrea pushed me to go to the doctor and within weeks I was cancer-free. Then I pushed her to go to the doctor, but no one could help."