A mother of a five-month-old who suffered from a stroke has told how the family's dogs are comforting her daughter in hospital.
Mary Hall's daughter Nora has been in an induced coma since the beginning of April 2016.
Sweet photos shared on Facebook have captured the dogs laying by Nora's side on her hospital bed.
"I can tell that they are very stressed and sad."
Nora's mum said she faced the difficult decision of whether to send the dogs home to avoid them getting more stressed, or allow them to stay in the hospital room.
"I was just really at a crossroads what to do with them.
"I was leaning towards sending them away so they didn't get stressed, but after reading so many comments saying to keep them, then I will (the nurses are head over heels with them anyhow)."
Mary Hall and her daughter Nora
Writing on the 9 April, the day after Nora suffered a stroke, she wrote: "She spent the day acting fussier than normal.
"When I got home from work, I noticed that she wasn't really using her left arm or leg. At around 8pm, she began seizing in my arms.
"We rushed her to the emergency room, where they had determined that Nora had suffered a massive stroke.
"She is currently in a medically-induced coma to keep her brain activity down. These will be the hardest days of our lives to just wait and see if she'll be okay."
The latest update on 30 April reads: "Her most recent MRI came back and was reviewed with us. The scan of Nora's brain revealed that she had suffered far greater injuries to both sides of her brain than was expected.
"Between the stroke and her tiny blood vessels, her brain has not been receiving oxygen, and has regressed to about half of the size it was on the previous scan.
"The longer we keep her on life support, the higher the chance is that she will suffer an acute crisis such as another stroke, heart attack or organ failure that will take her life.
"Our hearts are so completely broken. Our world is shattered. We are devastated and ache for our baby girl."
A GoFundMe page has since been set up by a family member and, at the time of writing, had raised £11,500 ($17,000) towards Nora's medical costs.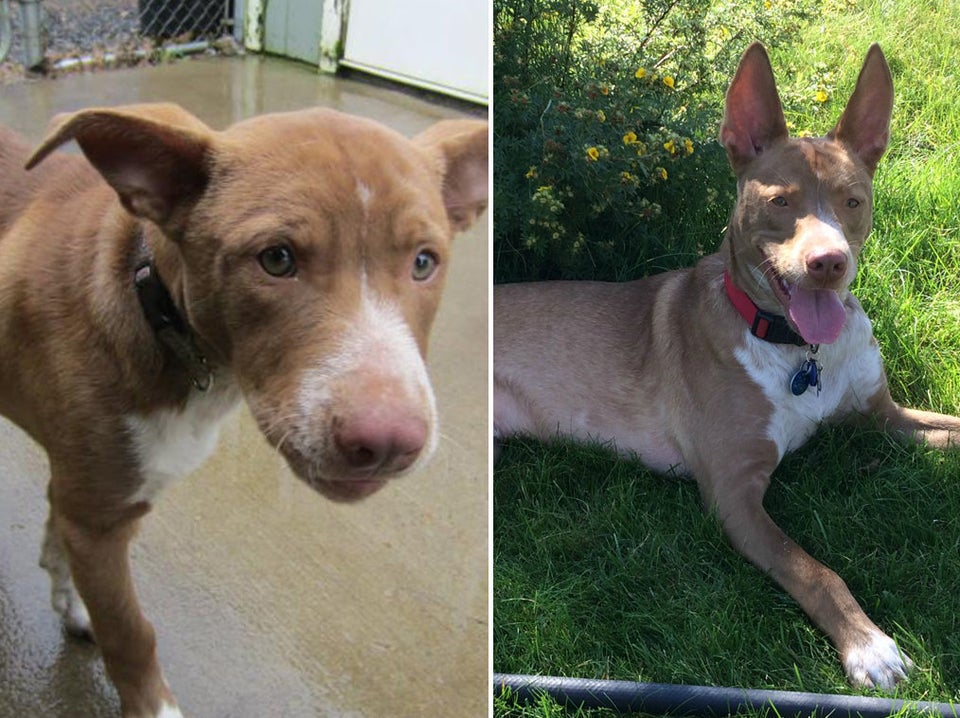 Dogs Before And After Adoption