Since it was announced that popular novel Normal People was being adapted for TV in late 2018, it has been one of the most anticipated dramas of the last few years.
On Sunday, the wait is finally over, as the series debuts in full on the BBC iPlayer.
It could also be one of the last new dramas for a while, given that many shows that were in production with a view to air later this year have been suspended due to the coronavirus outbreak.
Here's everything we can tell you about it...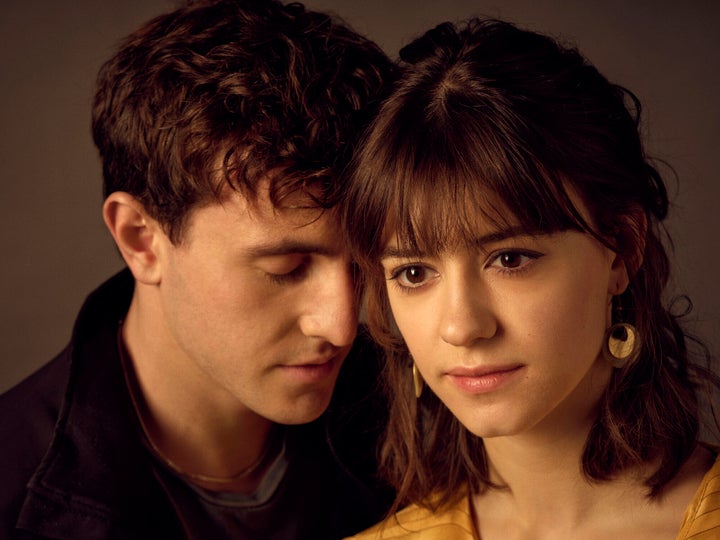 For those not familiar, Normal People is the tender but complicated love story of two Irish teenagers
The story follows how a strange and indelible connection develops between Connell, a well-liked and popular kid, and the lonely, proud and intimidating Marianne, as they near the end of their school days in a small-town west of Ireland.
Their relationship remains a secret from their peers, as Connell feels shame that his mother was working as a cleaner for Marianne's family.
But as they move into their undergraduate years at Trinity College, the way they fit into the world begins to change, with the story exploring their insecurities and the complicated intimacy of young love as they weave in and out of each other's lives.
It is based on the Sally Rooney novel of the same name
Normal People was the second novel from author Sally Rooney, which followed her 2017 debut Conversations With Friends.
Released in 2018, the novel sold just under 64,000 copies in the US in its first four months of release, with its US success explaining why the new TV adaptation will also air Stateside on streaming service Hulu.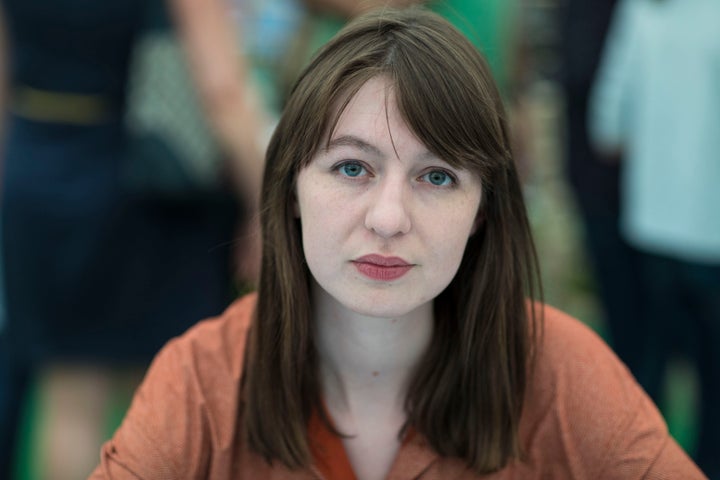 As well as commercial success, the novel was critically acclaimed, voted as Waterstones' Book of the Year and Best Novel in the Costa Book Awards, both in 2018.
It was also long-listed for the Man Booker Prize and the Women's Prize For Fiction, and also placed 25th in the Guardian's 100 best books of the 21st century.
Cold Feet star Daisy Edgar-Jones takes the lead alongside newcomer Paul Mescal
Daisy Edgar-Jones (Cold Feet, War Of The Worlds) plays Marianne, who is described as "extremely bright, but has a darkly complex relationship with her own insecurities and vulnerabilities".
In his first TV role, newcomer Paul Mescal plays Connell, who has a comfortable social status at school, but his carefree and happy-go-lucky attitude is hiding his own self-consciousness.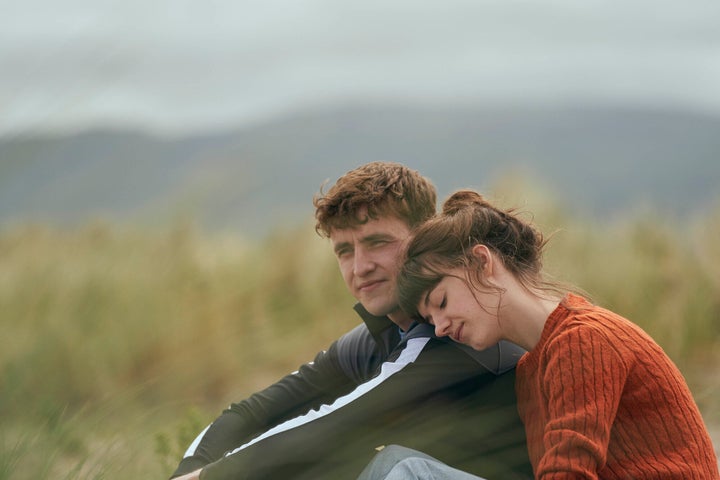 Describing the relationship between the characters, Daisy says: "I think she finds him incredibly intelligent; she loves the way his brain works and wants to feel settled. They just have this connection which is indescribable. They need each other and they settle each other in a way that no one else can really."
Paul adds: "On a simplistic level, they are desperately in love with each other. But that doesn't mean they are the best fit for each other."
The series also stars Aislín McGuckin (Heartbeat, Outlander) as Marianne's mother Denise, a widow who behaves with favouritism towards her son Alan.
Sarah Greene (Dublin Murders) plays Connell's mother Lorraine. A single parent since she was 17, she works as a cleaner in Sligo, and has a close relationship with her son.
The series is faithful to the book fans love so much
Screenwriter Alice Birch says it was "very important" that the series was faithful to the original text, with one of the show's executive producers, Ed Guinely, explaining that there are "virtually no ideas or scenes in the series that aren't in the novel".
"We were always reacting to what Sally had written, which is a testament to its quality and depth," he says.
"I dearly hope that fans of the book will feel that we have done it justice, and for those who don't know the book, I hope we draw more people into the Rooney-verse."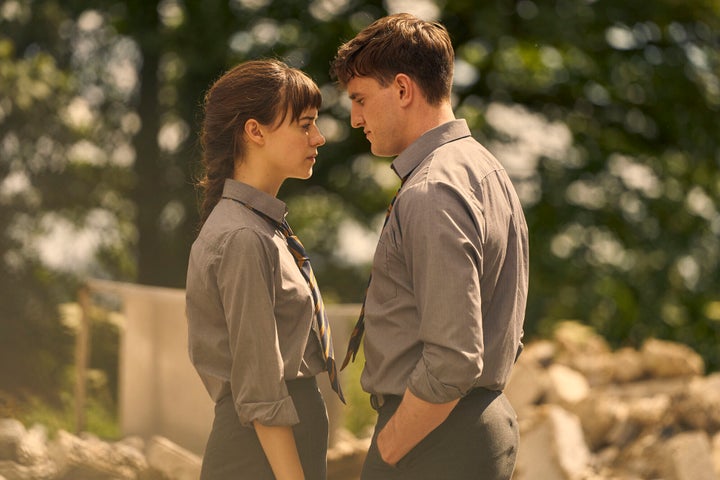 Daisy, who plays Marianne, notes one slight difference, however.
She says: "The book is massively from Connell and Marianne's perspective. Often we get their view of a situation, especially her home life and it's very biased towards her feelings. It's quite interesting to flesh out the situation more, so we see Marianne in that situation instead of through her eyes."
A lot of that has to do with how involved Sally Rooney was with the show
Not only was the book's author heavily involved in the development of the series, she actually penned a lot of the scripts.
Sally wrote the first draft of the first six episodes, with screenwriter Alice Birch then writing the following drafts, as well as five of the six remaining episodes.
While Sally did not write those episodes, she still served as an executive producer across the whole series and helped cast the actors who would play her characters.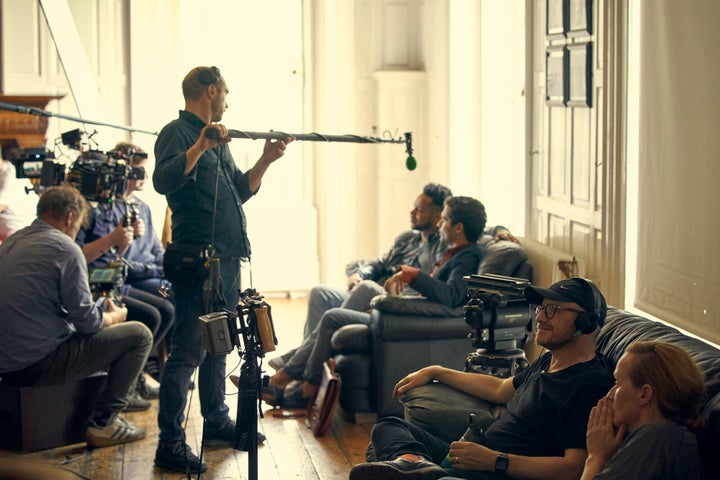 Of her experiences of adapting her text for the screen, she says: "The biggest challenge was trying to make the inner lives of the characters legible through their outward actions. We had to find new ways to dramatise those differences on screen."
She continues: "It was definitely very strange to walk through the various rooms of Marianne's house - strange when it seemed to match exactly what I had imagined, and of course strange when it didn't. Maybe the weirdest thing was seeing just how many people are involved in making a TV show. There were people everywhere!"
The casting process took much longer for one character than the other
Admitting she had to put aside her "preconceived ideas about the characters" to help cast the show, Sally reveals there was an "immediate consensus" that they had found their Connell after seeing Paul audition.
Co-executive producer Emma Norton explained they already knew of him from seeing him in The Great Gatsby at The Gate in Dublin and they thought he had "that slight reticence and real warmth and he just was right".
However, the hunt for the series' Marianne took a little bit longer.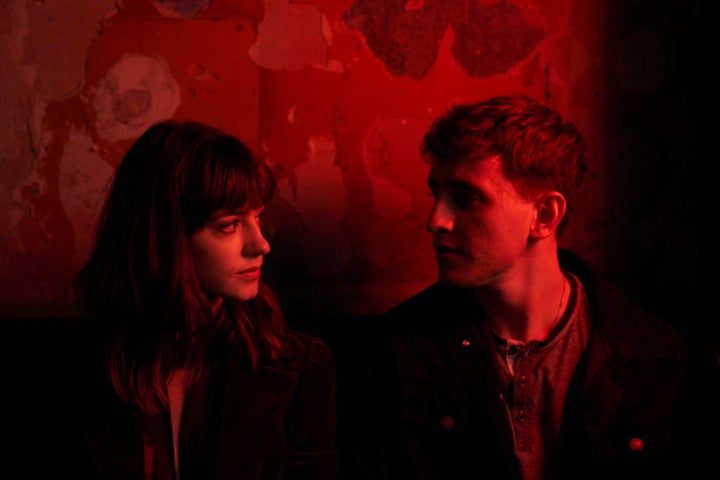 "We cast the net really wide for Marianne, because we didn't find Marianne in Ireland in the first call," Emma says. "We put out a casting call in America and the UK. So, we saw a huge number of women."
She explains that it was Daisy's ability to embody the "extreme facets of Marianne's personality" that eventually won her the role.
Sally adds: "As soon as they were on screen together, I think we all knew it was the right match."
The book wasn't familiar to its lead stars when they were first became involved in the project
Daisy admitted she had only read the book after her first audition.
She says: "My flatmate had got the book for her birthday and said it was the best book ever, and I had to read it! I'd heard about auditions through one of my friends, but I didn't think it was really something that was heading my way.
"Then about a month later, I had a first audition. When I got the recall, I read the book in one day, I'm a massive romantic so I loved the fact it was a love story."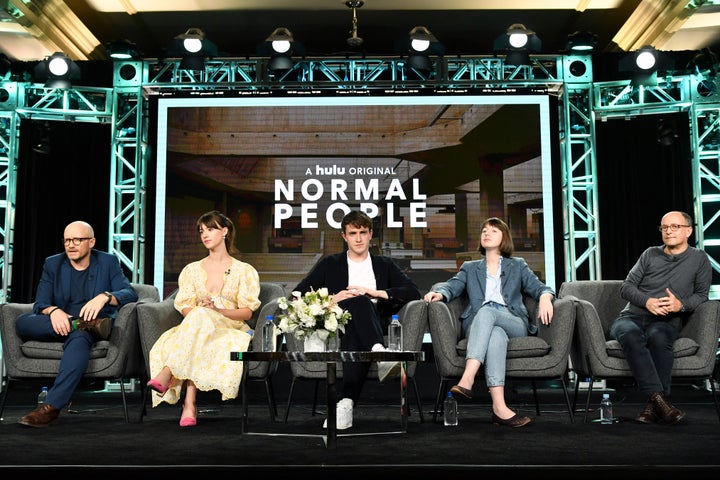 Paul was a little ahead of Daisy, reading the book at the start of the process.
He says: "I got the scripts sent through and then I made the mistake of reading the book first. The book is incredible, I wanted to literally eat it."
It was also important to Sally that the location played a crucial role in the show
The book is set in a small fictional town in County Sligo, and in a few other locations in Dublin, so it was important for Sally to have the series shot in Ireland.
She explains: "None of us really felt that those places were generic or interchangeable. We were committed to getting the environment right and doing justice to the specific setting of the story, and I think that's become an important part of the show."
As well as Dublin and Sligo, scenes were also shot in Sweden and Italy last year.
The characters' amazing sexual connection presented both challenges and opportunities on set
The novel of Normal People is known for treating sex for young people in a positive way, with Connell and Marianne having an intense physical connection.
This presented both challenges and opportunities to those involved in bringing those moments to screen.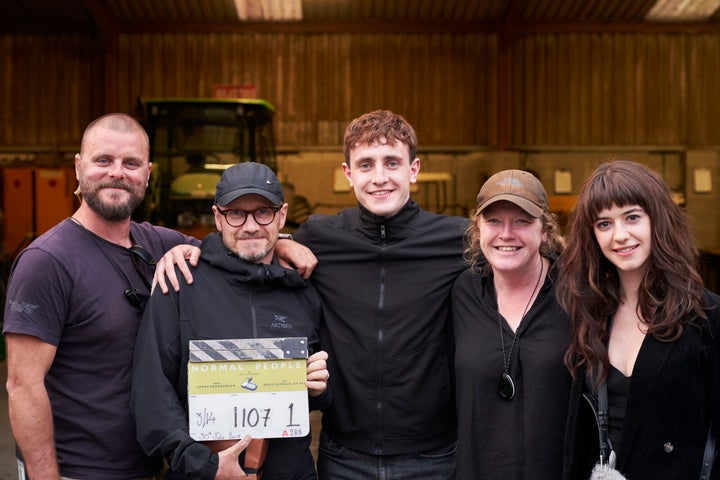 Director Lenny Abrahamson says: "The opportunity is to show that physical connection and intimacy in a beautiful and non-exploitative way, and that is quite a wonderful and radical thing to be able to do, especially in a world that is saturated in degraded images of sex."
In order to do this, the show used an intimacy co-ordinator.
He says: "Having [Ita O'Brien] involved allowed us to talk so freely about what people felt comfortable with, how they would negotiate consent in the context of the simulation that you're doing on set, the best way to shoot it, and how to choreograph it in a way that makes people feel empowered and not uncomfortable - and of course how to protect everybody involved."
Normal People has had some ringing endorsements from those who've already seen it
Normal People debuts with all 12 episodes streaming on BBC iPlayer from Sunday 26 April. Two episodes will also air each Monday from 9pm on BBC One.