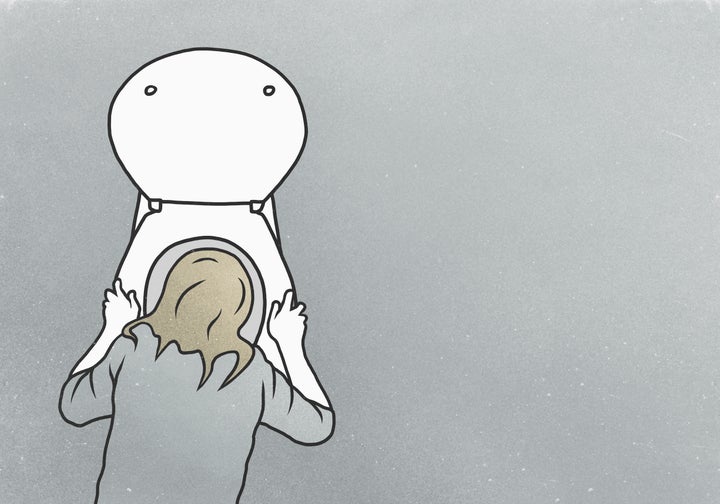 Nothing says Christmas quite like norovirus. The winter vomiting bug is doing the rounds once more, with activity for the past two weeks 67% higher than the five-season average.
There have been 13 outbreaks in hospitals in England in the past fortnight, Public Health England (PHE) confirmed, as well as reports that the virus has spread through schools, causing many to close as a result.
In total, there have been 2,420 laboratory-confirmed reports of norovirus in England and Wales this season (July to December), according to PHE. Yet the likelihood is that far more people are struggling.
Up to one million people in the UK catch norovirus every year, says the NHS, making it the most common stomach infection in the UK. Only a small number of cases are recorded by laboratory testing, as a result of the virus being detected while someone is in hospital, for example.
The NHS spokesperson said norovirus and flu has kicked in earlier than usual this year and, as a result, is "adding pressure at a time when the NHS is already looking after significantly more people than ever before".
How to prevent norovirus
Norovirus is easily transmitted through contact with infected individuals, as well as any surfaces or objects which have been contaminated with the virus shed by these individuals.
One of the best ways to protect against norovirus is, quite simply, to wash your hands – a lot. This includes thorough hand washing with warm water and soap after using the toilet, before eating or preparing foods, and after using public transport. And, if someone you know has norovirus, stay well clear (if you can).
After all, nobody wants to be struck down with the winter vomiting bug on Christmas Day.
Norovirus symptoms
The bug is highly infectious and vastly unpleasant. Symptoms include feeling sick, projectile vomiting and diarrhoea, but can also include a high temperature, abdominal pain and aching limbs.
Symptoms typically last 24 to 48 hours without medical intervention.
Why does it spread more in winter?
There hasn't been a lot of research in this area, says a spokesperson for PHE, however it's thought to be down to two things. The first being that we're all spending an awful lot of time indoors and are therefore in closer proximity to each other during winter, which makes the bug easier to spread.
The second reason is to do with our temperate climate – the absolute humidity is lower during winter and this, combined with the cooler weather, means viral particles survive better on surfaces and our skin and therefore remain infectious for longer, increasing the chance of transmission.
What to do if you get sick
Norovirus cannot be treated with antibiotics. The advice for people with the sickness bug is stay at home. Do not return to work or send children to school until 48 hours after symptoms have cleared. Also, avoid visiting elderly or poorly relatives, particularly if they are in hospital.
During the illness stage, it's important to drink plenty of fluids to prevent dehydration – especially in the very young, elderly or those with weakened immunity. These groups are more likely to develop severe symptoms which last longer and are therefore most at risk of becoming dehydrated.
Wash your hands frequently and thoroughly with soap and warm water. Alcohol hand gels do not kill norovirus, PHE said.
When an infected person vomits, the virus can contaminate the surrounding surfaces. A bleach-based household cleaner or a combination of bleach and hot water should be used to disinfect potentially contaminated household surfaces and commonly-used objects such as toilets, taps, telephones, door handles and kitchen surfaces.
Avoid cooking and helping prepare meals for others until 48 hours after symptoms have stopped, as norovirus can be spread through food contaminated by the virus when food is handled.
Any contaminated clothing or bedding should be washed, with detergent, at 60°C. If possible, wear disposable gloves to handle contaminated items.
People are advised not to visit GP surgeries and hospitals if they have symptoms of norovirus, as there is a risk of spreading the virus to more people. If you are concerned about your symptoms, contact NHS 111 or talk to your GP by phone instead.
The good news is that you should start to feel better in two to three days. Once you've caught the bug, you are immune to the illness for around 14 weeks. After this time, it's possible to get it again – so wash your hands!